7 More Women of Theatre History You Should Know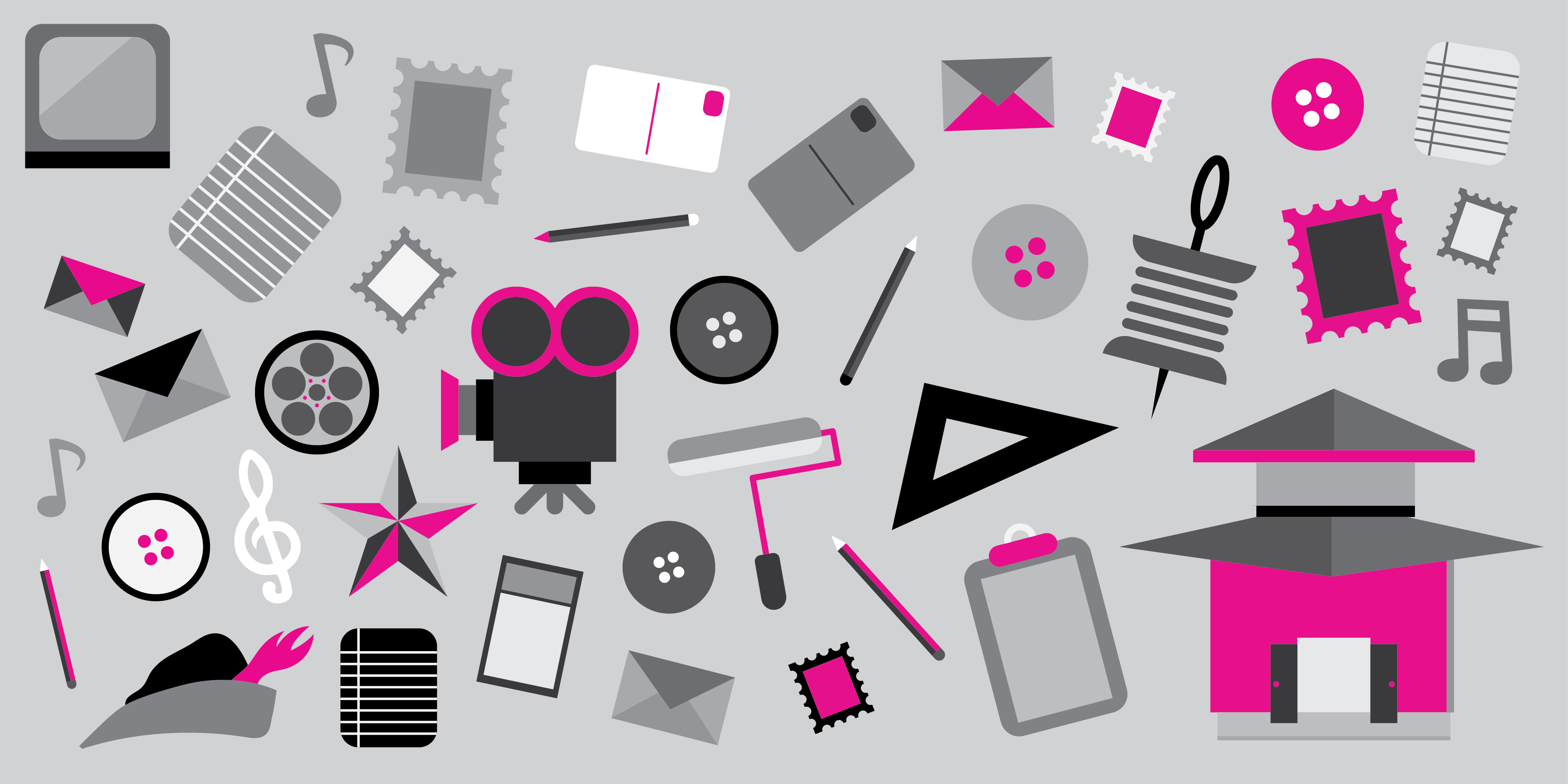 Written by Shoshana Greenberg
Illustrations by Desiree Nasim
August 15th, 2016
In March I wrote the feature 7 Women of Theatre History You Should Know, but as I researched those women I knew I would need to write another installment. The more I read about one woman in the theatre, another interesting, little-known woman would reveal herself. As in the first feature, these seven women represent a range of talents and areas of theatre. They have written, directed, and/or started theatre companies. They have worked in New York and across the country. Their work reflects their individual experiences and has influenced the theatre as we know it today. These women—Tisa Chang, Carolyn Leigh, Nina Vance, Rachel Crothers, Ellen Stewart, J.E. Franklin, and Megan Terry—are still only a small percentage of the influential and important women working in theatre in the last century. I hope learning about them inspires you to find out more about their lives and their work and leads you to discover more women in theatre.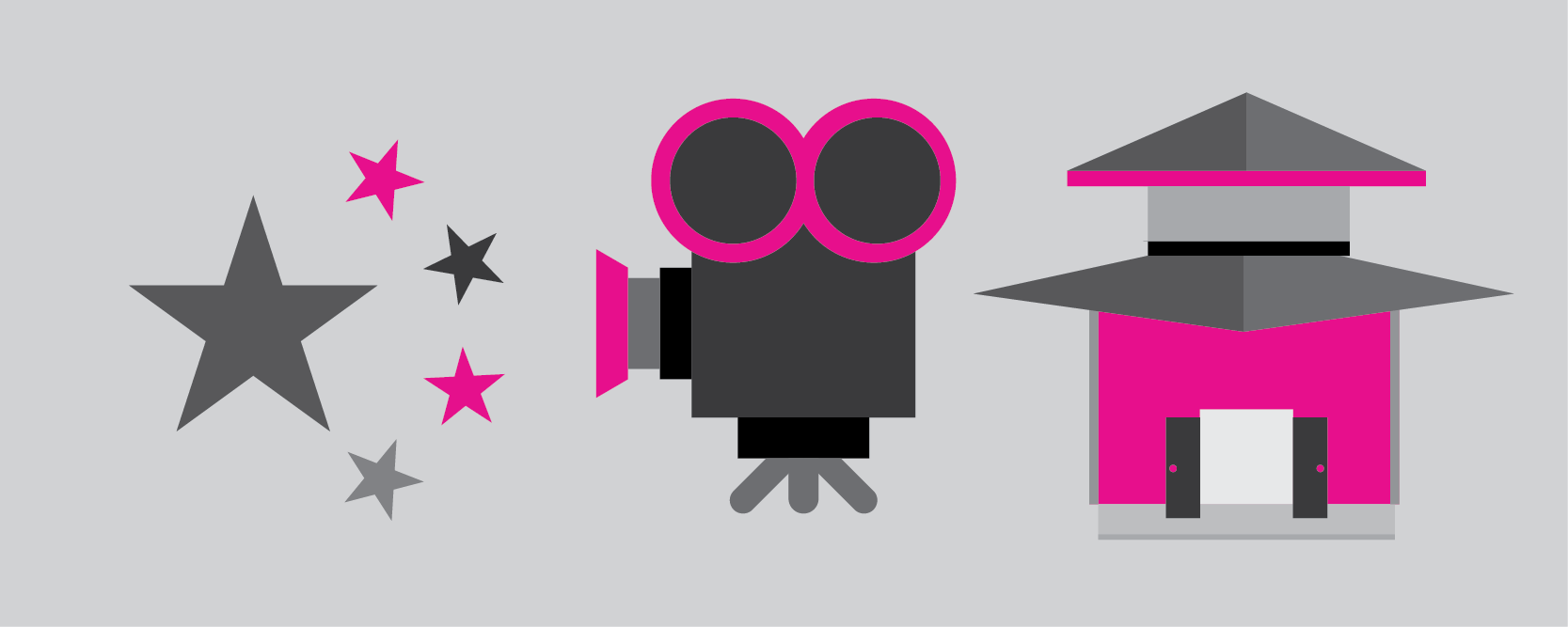 (i.) Tisa Chang
"I used to think that life was hills and valleys. Now I think of it as an ongoing spiral. The momentum is to forge forward and upward." –Tisa Chang
The conversation regarding Asian representation in theatre has grown more present in recent years, but Tisa Chang has been creating opportunities for Asian theatre artists for almost four decades. In 1977, Chang founded the Pan Asian Repertory Theatre with the mission to "celebrate the artistic expressiveness of Asian and American theatre artists under the highest standards of professional theatre and professional productions." The theatre company has nurtured many Asian and Asian-American theatre artists and brought Asian theatre traditions to a New York audience, and through touring, around the world. Chang serves as the company's artistic producing director.
The company grew out of Chang's work at La Mama, under the direction of Ellen Stewart. Chang began directing there in 1973 with the Chinese Theatre Group, and she delved into the Asian and Western classics, creating bilingual productions of such plays as A Midsummer Night's Dream and Goldoni's A Servant of Two Masters.
Chang was born in 1941 in Chungking, China and moved to New York when she was 6 years old. Her father, a Taiwanese diplomat and general consul for Nationalist China, had acted in school plays, and Chang was given dance and piano lessons. She attended Performing Arts High School and Barnard College, as well as the HB School of Acting and the Martha Graham School of Dance.
She then began performing as a dancer and in the chorus of musicals. She acted and performed in film and made her Broadway debut in 1970 in the show Lovely Ladies, Kind Gentlemen, a musical set on the island of Okinawa in 1946. The musical closed in less than three weeks. She then appeared on Broadway in the 1977 revival of David Rabe's The Basic Training of Pavlo Hummel with Al Pacino.
Using the money she earned from that show, she expanded her company and moved it out of La MaMa and into St. Clement's. Money was tight at first, but the company grew thanks to the commitment of the company members and grants from organizations such as the New York State Council on the Arts. Actor Lucy Liu and Playwright David Henry Hwang got their starts under her directorship.
Chang has said that she not only loves the artistic side of running a theatre but the business side as well. 20 years after its founding, the company had an annual budget of $500,000. Their shows have toured around the world to such places as Egypt and South Africa immediately following the end of Apartheid. They have inspired other Asian theatre companies across the United States.
In 1976 she married Ernest Abuba, an actor originally from Hawaii who was then in the Broadway musical Pacific Overtures. They married in the La MaMa Annex. They divorced in 1990 and have one son, Auric Kang.
In 1988 she received a Theatre World Special Award and in 2012 she received Mayor Bloomberg's American Dreamer "Visionary Award" for Pan Asian's visionary work and advocacy on behalf of NYC's immigrant communities. She still serves as Artistic Producing Director of Pan Asian Rep.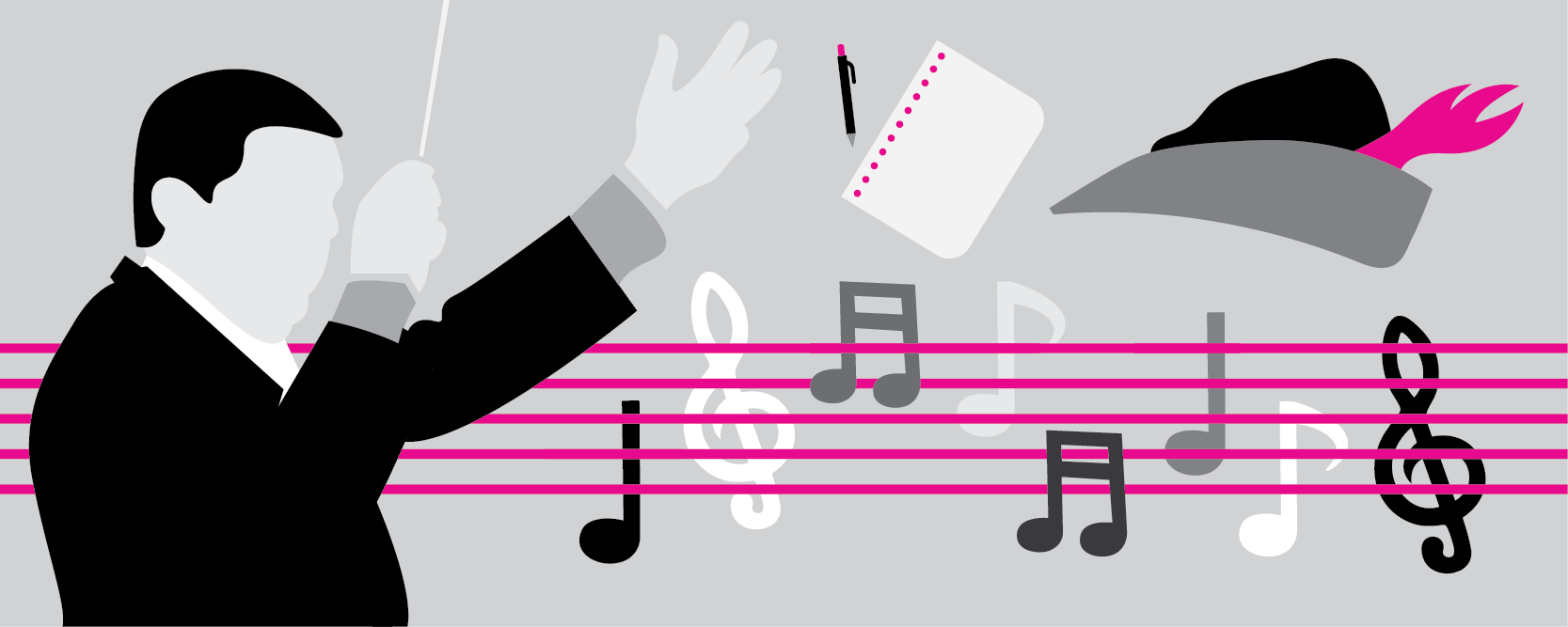 (ii.) Carolyn Leigh
"When I went home, I found that sad to say
You must expect to be forgotten once you've gone away,
And so I couldn't stay
That lonely night when I went home."
-"When I Went Home," a cut song from Peter Pan. Replaced by "Distant Melody."
Carolyn Leigh's accomplishments abound. Her lyrics have been sung by children proclaiming they won't grow up in the musical Peter Pan, by a woman announcing the Dow Jones numbers in the musical How Now, Dow Jones, and by Frank Sinatra. In her career spanning stage, television, and film, she was able to work with a variety of composers, writers, and theatre artists, including Cy Coleman, Moose Charlap, Elmer Bernstein, Neil Simon, Marvin Hamlisch, and Jerome Robbins. She was nominated for two Tony Awards for the scores of Little Me and How Now, Dow Jones, and she was inducted into the Songwriters' Hall of Fame in 1985.
Carolyn Leigh was born Carolyn Rosenthal on August 21, 1926 in the Bronx. She graduated from Hunter College High School in 1944 and went to Queens College and New York University. To earn money, she worked as a typist, radio and advertising copywriter, and secretary, although she said she could not take dictation, and in her spare time she wrote stories and poems. She wrote songs as a kid, but she didn't write lyrics professionally until 1951 when a wrong number put her in touch with a music publisher. The publisher signed her to a contract to write lyrics, and she soon published her first song with composer Henry Glover called "I'm Waiting Just for You." The song became a hit when Pat Boone recorded it six years later.
Leigh's hit song "Young at Heart," which she wrote with Johnny Richards, drew her to Broadway star Mary Martin. Martin asked Leigh to write the lyrics for Peter Pan, a new show she was developing. Though director and choreographer Jerome Robbins called in Betty Comden, Adolph Green, and Jule Styne to help with the score, the songs are split fairly evenly between the two writing teams, and Peter Pan marked Leigh's Broadway debut. She then spent a period of time writing musicals for television, including The Merry Widow, The Chocolate Soldier, Heidi, and The Great Waltz. In this time, she also wrote the hit song "Witchcraft," which Frank Sinatra recorded.
In 1957 she contributed to a Broadway revue called The Ziegfeld Follies of 1957, starring Beatrice Lilly, and in 1960 she wrote another Broadway show with Cy Coleman and book writer N. Richard Nash. Wildcat, directed by Michael Kidd, starred Lucille Ball in her only Broadway show as Wildcat Johnson, who attempts to strike oil. It closed early, but the song "Hey, Look Me Over" was later sung by such talents as Louis Armstrong, Judy Garland, and Bing Crosby. It was then with 1967's How Now, Dow Jones that Leigh was able to write a musical based on one of her own stories. Set on Wall Street, the show follows Kate, who announces the Dow Jones numbers, and her fiancé who won't marry her until the Dow Jones Industrial Average hits 1,000.
Leigh's archives mention at least 10 unproduced musicals for which she wrote the lyrics. In 1969, Leigh's musical version of The Great Gatsby with composer Lee Pockriss and book writer Hugh Wheeler (Sweeney Todd) was supposed to start rehearsals for a spring 1970 Broadway opening, but the musical never opened.
Leigh's work in the mid- to late 1970s included Something To Do: A Salute to the American Worker, which was commissioned by the Department of Labor in 1976, and Hellzapoppin, the 1976 revival of the 1938 musical revue written by the Vaudevillian comedy team of John Sigvard "Ole" Olsen and Harold Ogden "Chic" Johnson with music by Sammy Fain and lyrics by Charles Tobias.
On November 19, 1983, Leigh died in Lenox Hill Hospital in New York City following a heart attack. She was 57. She had been working with Marvin Hamlisch on the musical Smile, and a workshop production had opened at the Union Square Studio earlier that year. Hamlisch later wrote that show with his Little Shop of Horrors lyricist Howard Ashman.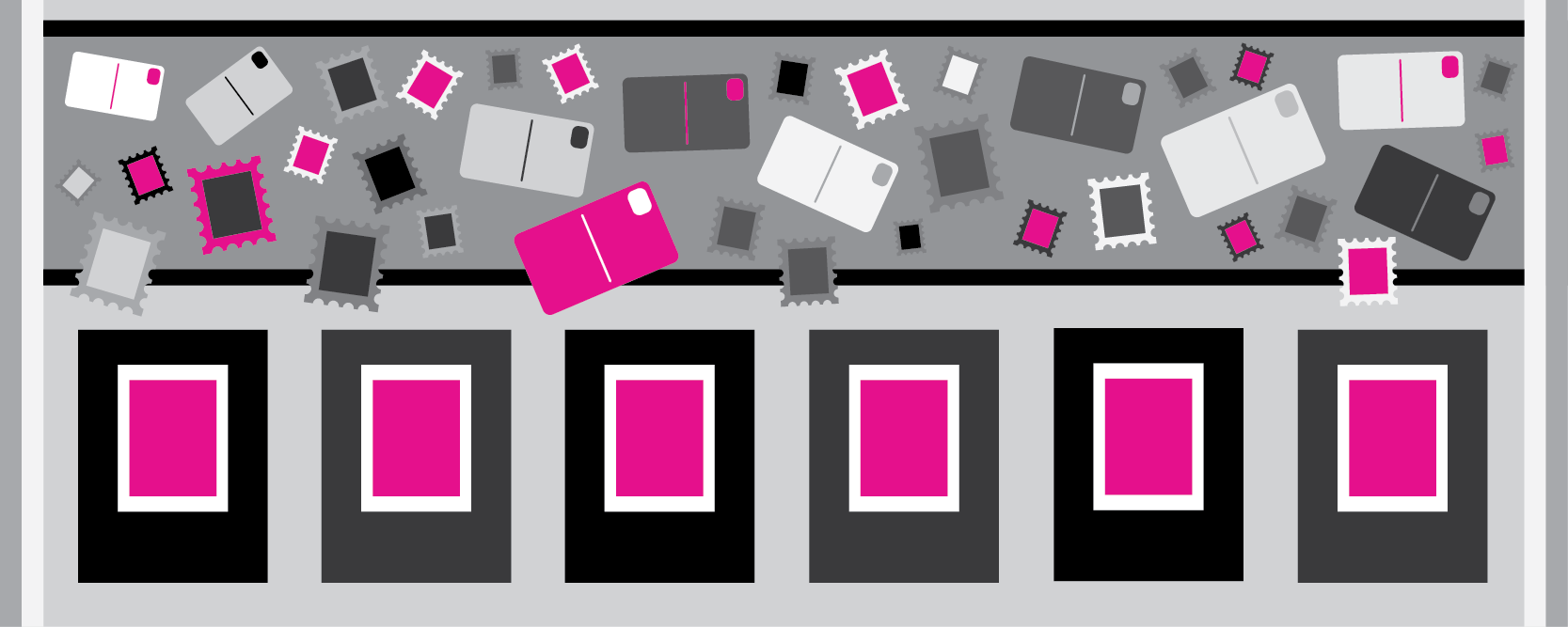 (iii.) Nina Vance
"It's beginning! Do you want a new theater for Houston?"
-Written on the postcards Nina Vance sent out to start a new theatre
"This is your theatre."
-Nina Vance to the audience when she came on stage after one of the Alley Theatre's productions
Nina Vance (pronounced NINE-ah) was one of the early female leaders in the American Regional Theatre movement. In 1947 she started the Alley Theatre in Houston, Texas. With $2.14 in her pocket, she famously bought and mailed out 214 penny postcards to invite theatre artists and potential supporters to join her in the creation of a new theatre-in-the-round.
What began as an 84-seat theatre off an alley (hence the name, suggested by founding member) is now one of America's prominent regional repertory companies and one of the three oldest. In 1968, the Alley Theatre moved into the building it still occupies today, which is next to the Oscar F. Holcombe Civic Center, at the corner of Texas and Louisiana.
Vance was born Nina Eloise Whittington, the only child of Calvin Perry and Minerva (DeWitt) Whittington, on October 22, 1914 in Yoakum, Texas. Raised Presbyterian, she graduated from Texas Christian University in 1935 with a B.A. in Theatre. She continued her theatre studies at Columbia University, the University of Southern California, and the American Academy of Dramatic Arts. After completing her studies, she moved to Houston in 1939 and taught drama and speech at Jefferson Davis High School and then at San Jacinto High school, as well as private acting classes.
In 1941 she met Margo Jones, who would eventually found the first regional theatre in Dallas. Jones was running an amateur theatre group called the Houston Community Players, and Vance was acting in the group, as well as in another group called the Houston Little Theatre. Influenced by Jones, Vance went on to direct more than a dozen productions at the Players Guild at the Jewish Community Center between 1945 and 1947, many in-the-round, a style that Jones introduced. The Players Guild folded, but Vance wasn't finished making theatre. She and her friends Vivien and Bob Atfield decided to produce plays in Vivien's dance studio.
The fire marshal forced them out of the dance studio, but they soon reopened in a converted fan factory, where they stayed until their final move in 1968. In 1954, the theatre switched to an equity contract, and had started to produce new plays, including world premieres along with the classics. In 1965 they produced the world premiere of The Effect of Gamma Rays on Man-in-the-Moon Marigolds by Paul Zindel, which moved to Broadway and won the Pulitzer Prize for Drama. Over the years, Vance directed more than 100 plays.
Soon her career expanded. In 1958, the English Speaking Union sponsored her to tour British repertory theatres. In 1959 she received a director's grant from the Ford Foundation. In the early 1960s, President Kennedy invited her to serve on the advisory committee on what would become the Kennedy Center of Performing Arts, and she was the only woman to serve on the United States Commission on International Education and Cultural Affairs. She toured the U.S.S.R. at the invitation of the Soviet Ministry of Culture and the State Department, and observed contemporary Soviet theatre in Moscow, one of only seven American directors to do so. The trip resulted in her bringing the Russian play Echelon to the United States in 1977, which the original director, Galina Volchek, recreated. Vance was also a founding member of the Theatre Communications Group (TCG), a networking organization of professional regional theatres. She has received numerous awards, including the Matrix Award of Theta Phi, the Outstanding Alumni Award of Texas Southern University and the Houston Y.W.C.A. Women of the Year Award.
After a long illness, Vance died on February 18, 1980 at age 66, and the Alley Theatre was renamed the Nina Vance Alley Theatre.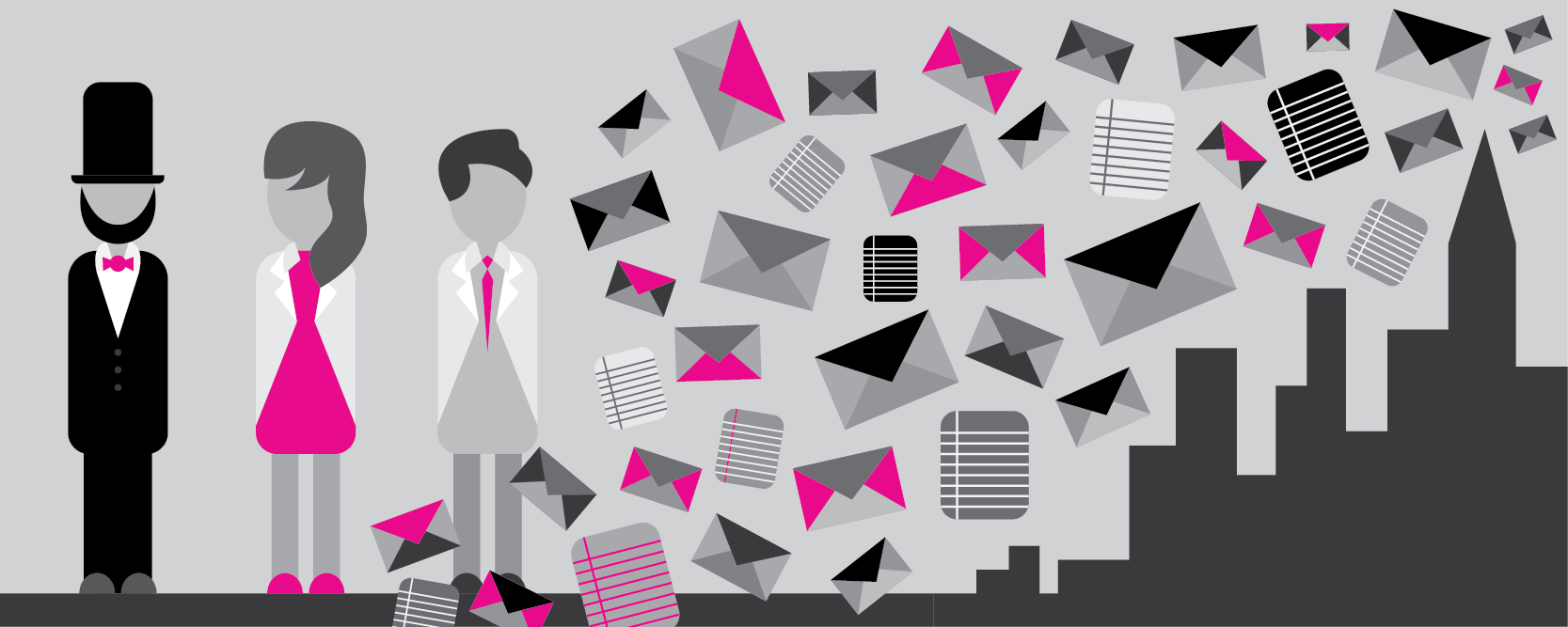 (iv.) Rachel Crothers
"If you want to see the sign of the times… watch women. Their evolution is the most important thing in modern life." –Rachel Crothers, 1912.
Rachel Crothers was one of the most successful female playwrights on Broadway, if not one of the most successful playwrights, period. From 1906 through 1943 she had 24 full-length plays on Broadway, many of which she also directed. A good number of her plays, such as Susan of God and A Little Journey, were hits, and a few were made into films. Today, not many people know her name, but her plays are occasionally revived Off-Broadway and regionally. The New York Times wrote of her: "She was as skillful as she was prolific; when she was at her best she was the season's toast."
Crothers was born on December 12, 1878 in Bloomington, Illinois, the youngest of eight children and the daughter of two physicians, Drs. Eli K. and Marie Louise de Pew Crothers. Her mother was most likely the first female physician in the area. She attended Illinois State Normal School (now Illinois State University) and graduated in 1892. Throughout her childhood she was interested in the theatre and writing plays. At the age of 12 she wrote a five-act play called Every Cloud Has a Silver Lining, or The Ruined Merchant, which was performed in a friend's living room. She was also a member of the Bloomington Dramatic Club.
She then went to elocution school in Boston and returned to Illinois to teach it out of her parents' home. After her father died, she moved to New York City at age 19 and soon joined various theatre companies. Acting turned to writing, and she wrote one-act plays before her first full-length play opened on Broadway in 1906. That play, called The Three of Us, was set in Nevada mining country. The play ran for 227 performances. Her next play, however, The Coming of Mrs. Patrick, only ran for 13.
As America's most prolific female playwright of the time, she would have more successes, and many of her plays would look at women's issues and the double standard that affects women. A Man's World (1909) follows an independent female novelist in Greenwich Village. She also tackled marriage and divorce in such plays as Young Wisdom (1914), As Husband's Go (1931), and When Ladies Meet (1932). Her plays had the distinction of being very well constructed, and while farce and melodrama were popular styles at the time, her plays were more naturalistic and dealt with more serious themes and ideas.
Crothers never married. An independent woman in all areas of her theatrical life, in 1921 she began directing and staged 13 Broadway plays, 11 of which were her own. She also acted as her own agent, manager, and sometimes producer.
She was also a leader in many theatre organizations. During World War I, Crothers founded the Stage Women's War Relief with seven other women. The organization raised more than $7,000,000, and they sewed clothing for the troops. In 1940, she formed the American Theatre Wing, which operated the famed Stage Door Canteen with Antoinette Perry, and was its executive director until 1950.
She briefly went out to Hollywood in the 1930s, working under producer Samuel M. Goldwyn, but quickly returned to the stage, saying that in Hollywood the director and producer trump story.
Crothers died in 1958 at the age of 79.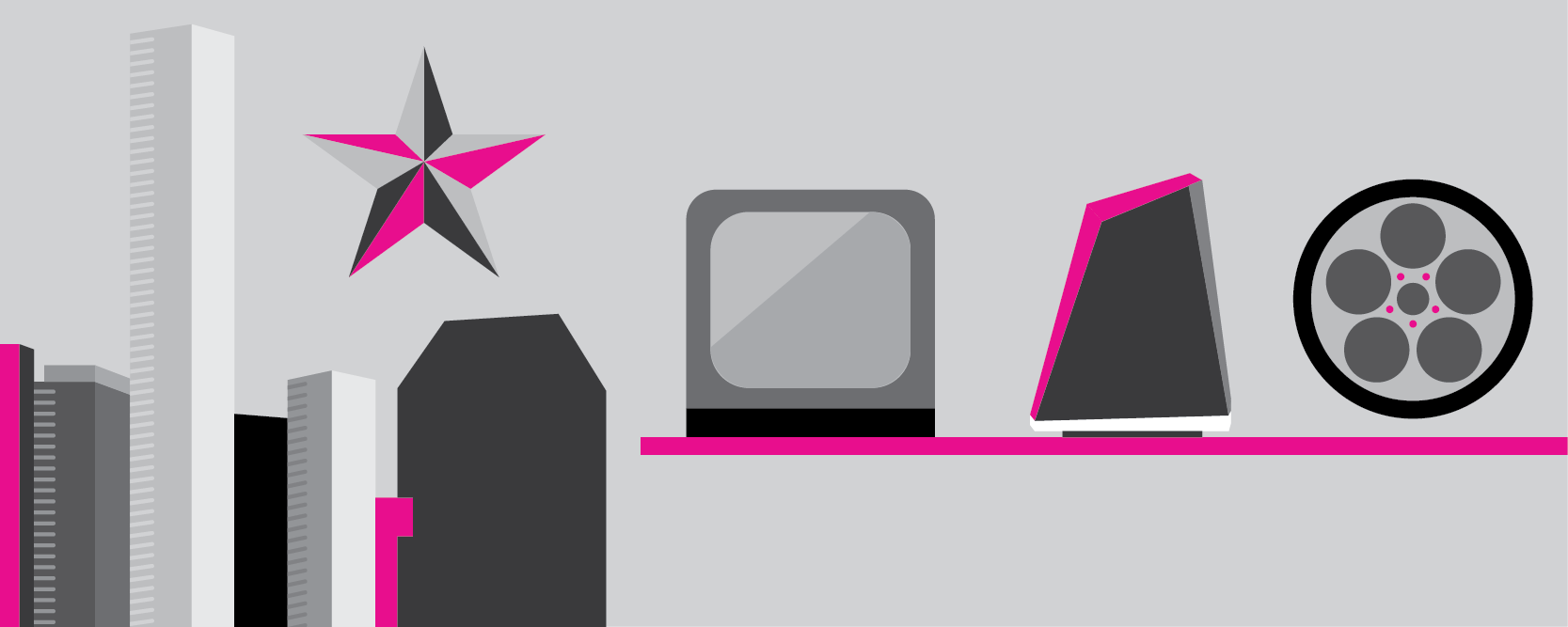 (v.) J.E. Franklin
"Though some… want escapism in art, others are willing to risk hearing the truth." – J.E. Franklin
J.E. Franklin is another prolific and award-winning playwright mostly unknown in today's theatre landscape, yet she won the 1971 Drama Desk Award for her first major play, Black Girl, which was also produced for television and made into a film. She founded the Blackgirl Ensemble Theatre in New York City and her many plays depict African-American life in the post-Civil Rights era.
Franklin began working on Black Girl in 1968 when the producer of a television series On Being Black was looking for scripts. Black Girl told the story of an aspiring dancer and high school drop-out whose family tries to hold her back from her dreams. The producer insisted on major revisions, so she wrote it as a play.
Black Girl was taped in Boston in 1969 and got mixed reviews when it aired, but producer Woodie King, Jr., who had produced another play of Franklin's for the Mobilization for Youth, wanted to produce it Off-Broadway. It was first done at the Henry Street Settlement's New Federal Theatre and then opened at the Theater de Lys in 1971 to packed houses. It subsequently toured D.C., Baltimore, Chicago, and Detroit. Shauneille Perry, one of the first African-American women to direct Off-Broadway, directed the production.
When a film producer wanted to make a film version, Franklin adapted the script, but she left Hollywood after arguments about casting, delayed payments, and the addition of sex and violence to the script. Ossie Davis directed the film, and it featured Leslie Uggams and Ruby Dee. Black Girl was revived in 1984 as part of the McGinn-Cazale/Second Stage's American Classics revival series.
Jennie Elizabeth Franklin was born August 10, 1937 in Houston, Texas to Robert, a cook, and Mathie, a maid. She was one of 13 children, and her parents worked long hours, one working during the night and one during the day. Franklin's love of stories began in childhood, and she wrote whenever she could. She would hold on to every writing utensil and tablet she could get her hands on, since money was not available for supplies and she would write everywhere: on the sidewalk, on paper bags and napkins, on boxes.
In 1964, she graduated from the University of Texas with a B.A. She took creative writing courses but felt confined by the short story form, so she turned to dramatic writing, which gave her more freedom. Her first play, A First Step to Freedom, was produced in 1964 at the Sharon Waite Community Center in Harmony, Missouri. She then went on to attend Union Theological Seminary.
Her next play, The Mau Mau Room, was produced by the Negro Theatre Ensemble in New York City in 1969, also directed by Perry. After Black Girl came The Prodigal Sister, a musical she wrote with composer and lyricist Micki Grant based on one of her plays. It played the same theatre that Black Girl played, the Theater de Lys, in 1976. Years later, in 1992, her play Christchild opened at the New Federal Theatre in New York City. Other plays include Freedom Rider; Mother, Dear Mother, I Still Think of Thee; I Reckon That's Why They Calls Us Colored; her folk dramas Coming to the Mercy Seat; Precious Memories; Sons and Fathers of Sons; Three in the Key of Race; and her collections of ten-minute plays.
In 1964, she married Lawrence Siegel, and they had a child, Malike. She served on the theatre faculty at Harlem School for the Arts and has taught at the University of Iowa, Brown University, Skidmore College, Touro College, and Herbert H. Lehman College. As a cultural scholar, she was a Eugene O'Neill fellow, a Rockefeller fellow, a Resident Scholar at the Schomburg Center for Research in Black Culture, a National Endowment for the Arts/U.S.-MEXICO Artist Exchange fellow, and a John F. Kennedy New American Play Award winner. She also wrote a book, Black Girl: From Genesis to Revelations with Howard University Press in 1977.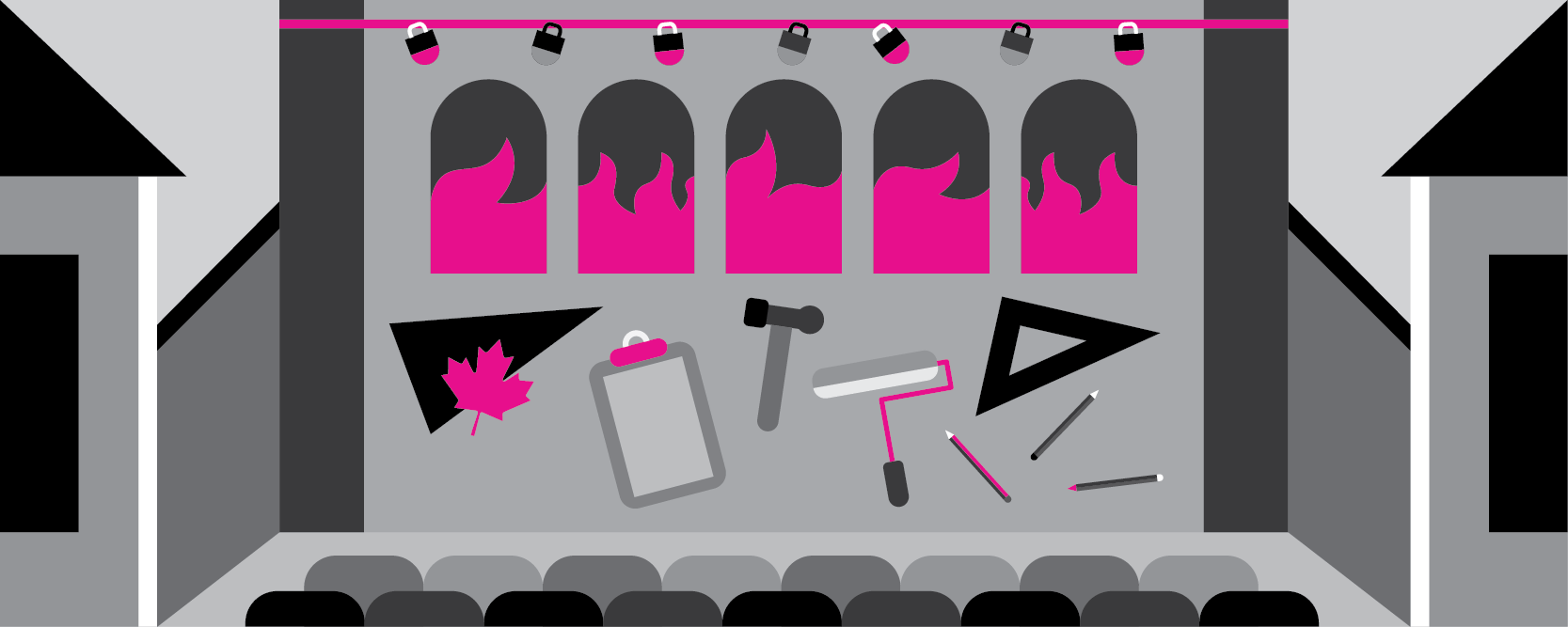 (vi.) Megan Terry
"If feminism is going to really move ahead, it's got to explore the possibilities of what a woman could be. We don't know what a woman could be like because we've had so many outlines and definitions forced on us." – Megan Terry
Critic Helene Keyssar called playwright Megan Terry the mother of American feminist drama. Her body of work, which encompasses more than 60 plays, musicals, and theatre pieces, explored feminist issues and contained a range of strong female characters from battered women to prisoners, with ages ranging from teens to the elderly. She was one of the first playwrights to meld these feminist plays with the avant-garde style, bringing in people from the streets and community to act in her plays. She believed each participant would bring their own reality to the play. She is also considered to have written the first rock musical.
Terry pioneered a postmodern technique called "transformational drama," which she defined as, "a dramatic action composed of brief sequences that are suddenly transformed into different sets of characters and circumstances." Transformation was an acting exercise used by the Open Theater, a company with whom she worked closely, in which actors abruptly take on and drop different roles without any accompanying changes in setting, costume, or lighting. Her plays were a series of action blocs rather than sequential scenes, and she allowed the actors to ad lib some of their parts.
Megan Terry was born Marguerite Josephine Duffy on July 22, 1932 in Seattle, Washington to Marguerite Cecilia Henry Duffy and Harold Joseph Duffy, Jr. Though she was first interested in film, her parents introduced her to theatre. She saw her first live production at age 7 at the Seattle Repertory Playhouse, and soon she was making and starring in shows in her neighborhood and at school—acting, designing, directing, writing, and even building sets. When her father returned from World War II her parents divorced, and as a teenager she moved in with her father, who taught her carpentry and brick-laying. She then moved in with her grandparents in Seattle and started working at Seattle Repertory Playhouse with Stanislavski-trained director Florence James and her husband, actor Burton James.
Through her work at Seattle Repertory Playhouse and with Florence James, she saw how one could combine theatre with politics when James ran for office as a progressive party candidate. In the summer of 1950, she studied at the Banff School of Fine Arts and played Hermia in A Midsummer Night's Dream. Later, she would earn certificates in acting, directing, and design from the school.
She started at the University of Washington while still working at Seattle Repertory Playhouse, but in 1951 the House of Un-American Activities Committee shut the playhouse down. Terry then transferred to the University of Alberta in Canada and studied technical direction and set design, but transferred back to the University of Washington when her grandfather became ill.
From 1954-1956, she taught at the Cornish School of Allied Arts and developed a theatre group called The Cornish Players. She wrote and directed four children's shows with them.
After a move to New York City she changed her name to Megan Terry. She wrote more plays but soon grew frustrated with the state of the commercial theatre. In 1963, Terry became involved with the Open Theater along with her theatrical colleagues including Jo Ann Schmidman, who would go on to found the Omaha Magic Theatre in Omaha, Nebraska in 1968. Terry premiered several of her plays with the Open Theater, including Calm Down Mother (1966). Her plays were experimental, using rock music and audience involvement, elements more commonplace today but not so much in the early 1960s.
Her 1966 piece Viet Rock is known as the first rock musical and is most likely the first drama about the Vietnam War. The Magical Realists (1969) was another experimental piece that included dream sequences and songs. In 1970 she won an Obie Award for her play Approaching Simone about Simone Weil.
Terry had left New York a few times in the early 1970s—one time to be the writer-in-residence at Minnesota's Firehouse Theatre—but in 1974 she left permanently. She moved to Omaha, Nebraska and became the playwright in residence at the Omaha Magic Theatre. Her successful play Babes in the Bighouse: A Documentary Fantasy Musical About Life Inside a Women's Prison (1974) took on the subject of women in prison and combines documentary with musical theatre.
She has won numerous awards, including a 1983 Dramatists Guild Award, ATA Silver Medal for "distinguished contributions to, and service in, the American theatre," a Yale and a Guggenheim Fellowship, two Rockefeller Foundation grants, and a National Endowment for the Arts Literature Fellowship.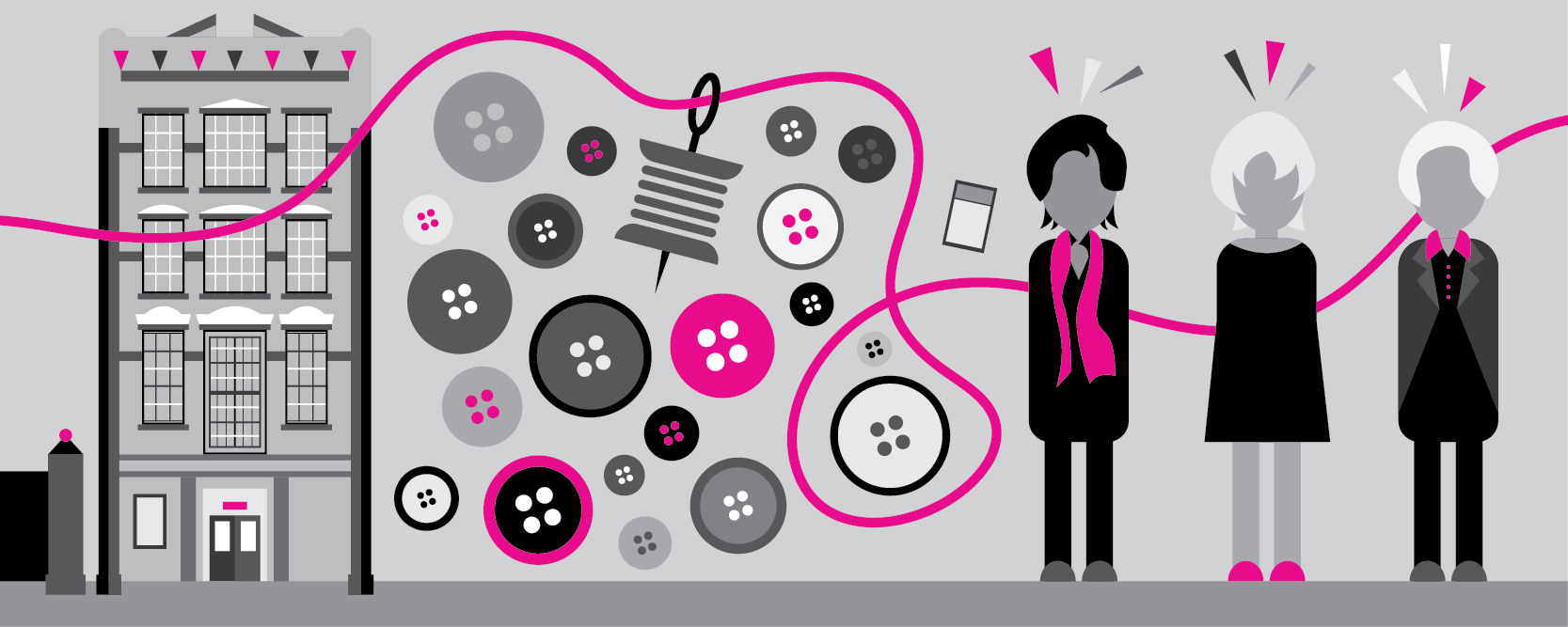 (vii.) Ellen Stewart
"If a script 'beeps' to me, I do it. Audiences may hate these plays, but I believe in them. The only way I can explain my 'beeps' is that I'm no intellectual, but my instincts tell me automatically when a playwright has something." –Ellen Stewart in a New York Times interview
When Ellen Stewart passed away in 2011, the world mourned the loss. She may have run a small off-off-Broadway theatre in the East Village, but the reverberations of that theatre have been felt everywhere from Broadway to small corners of the world. It was a training ground and launching pad for such artists as Al Pacino, Robert De Niro, Diane Lane, Sam Shepard, Lanford Wilson, Philip Glass, Richard Foreman (founder of the Ontological Theater Company), and Joseph Chaikin (founder of the Open Theater). Stephen Schwartz's Godspell began at La MaMa and transferred to Broadway, as did Harvey Fierstein's Torch Song Trilogy.
But the theatre also launched Stewart herself. When La MaMa opened in 1961 in a tiny basement apartment on East 9th Street, Stewart wanted a place for her brother and his friends to develop and present their plays. She didn't have as much of an interest in theatre. She was a dress designer, but she soon also became known as an off-off-Broadway pioneer, producing a wide array of artists and directing shows, presenting more than 3,000 productions, all low budget and experimental. Before many performances she would ring a cowbell from the stage and recite La MaMa's dedication "to the playwright and all aspects of the theatre."
International and multicultural productions filled her stages, and she produced site-specific performances all over the world, including a production of Medea by Andrei Serban, a Romanian director working in the United States, and Elizabeth Swados in Baalbek, Lebanon, in 1972. She won a MacArthur Foundation Award in 1985 and used the money to buy a former monastery in Umbria, Italy, and transform it into an international theatre center. La MaMa was also the first experimental theatre to support full-time resident companies, such as the La MaMa Troupe, Mabou Mines, The Great Jones Repertory (directed by Serban and Swados), and La MaMa Chinatown, which led to Tisa Chang's Pan Asian Repertory.
Stewart was born in Chicago on November 7, 1919. She grew up in both Chicago and Alexandria, Louisiana, and studied at Arkansas State College, thinking she would be a teacher. During World War II she worked as a riveter in a defense plant in Chicago. In 1950 she moved to New York City to go to design school but had to support herself with other jobs, one being a porter and elevator operator at Saks Fifth Avenue.
She started working in fashion design, but her vocation changed with the advent of her new theatre, although she still often designed the costumes. Many called her Mama, so theater was first called Café La MaMa and then La MaMa E.T.C. (Experimental Theater Club). Her neighbors tried to close the theatre down—they thought she was running a brothel—but the shows continued, even if they had to pull audience members off the street. Word of the new theatre spread through the city and soon audiences came on their own. They also began to receive grant and foundation funding.
In 1969 they received a $25,000 grant from the W. MacNeil Lowry and the Ford Foundation that allowed them to move to their current home on East 4th Street, a former meatpacking plant. They built two 99-seat theatres as well as administrative space. Stewart lived in an apartment above the theatres. In 1974, the converted a television studio space a few doors down into a 295-seat theatre called the Annex that was renamed the Ellen Stewart Theater in 2009. The company also has an art gallery, rehearsal studios, and an extensive archive of off-off-Broadway history.
Stewart continued to serve as artistic director but brought on Mia Yoo as co-artistic director in 2009. She was still producing about 70 shows a year despite health problems. She had heart ailments and died at Beth Israel hospital at age 91 after a long illness. The Ellen Stewart International Award is now given out to "an individual theatre artist or theatre company whose work promotes social change and community participation with a particular focus on the engagement of young people."
---
Shoshana Greenberg writes musicals, plays, and prose. As a journalist, she has written about theatre and culture for American Theatre Magazine, The Interval, Culturadar, The Huffington Post, and Women and Hollywood. Her musicals include Lightning Man (Ars Nova ANT Fest) and Days of Rage, and her work has been featured in concerts at Lincoln Center, The York Theatre, the Duplex, TriArts Sharon Playhouse, Goodspeed, and The Laurie Beechman. As a playwright, her work includes Lost Girl in Florida Swamp (Fresh Produce'd's monthly performance series) and The Rapture of Our Teeth, a ten-minute parody play (ESPA's Detention Series, published on Indie Theatre Now). She earned her MFA from NYU's Graduate Musical Theater Writing Program after graduating from Barnard College. ShoshanaGreenberg.com; @vmarshmellow