Female Lighting Designers: Past, Present, and Future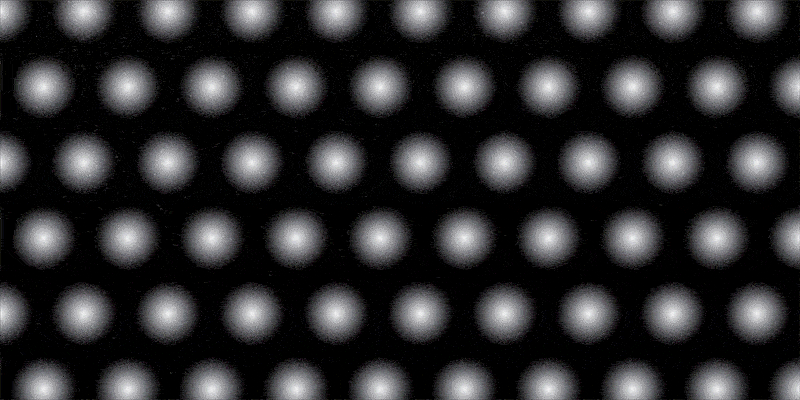 Written by Shoshana Greenberg
Illustrations by Desiree Nasim
January 16th, 2018
Women lighting designers started in the spotlight. In the last century, women were at the forefront of lighting design's major changes, both technological and conceptual, and yet men have dominated its ranks. One would think that a profession created by women would remain in the hands of women, but for theatrical lighting design that has not been the case, and questions persist in the minds of many of today's lighting designers: Can women hold on to their legacy? Are they disappearing from the profession?
In the first half of the 20th century, Jean Rosenthal shaped what would become known as lighting design. Before that, stage lighting was in the purview of the electrician, who took cues from the set designer or director. With Rosenthal and then Tharon Musser, lighting became a distinct discipline. Rosenthal has 85 Broadway lighting design credits between 1942 and her death in 1969, notably West Side Story, Fiddler on the Roof, and Cabaret. Musser has 122 between 1956 and 2006, including A Chorus Line, The Wiz, and the original Follies.
This Broadway season, eight shows will have a female lighting designer. Natasha Katz has done Meteor Shower and Springsteen on Broadway and will do Frozen. Peggy Eisenhauer co-designed Once on this Island with Jules Fisher, and the two will also do Carousel. Paule Constable will design both parts of Angels in America and Mimi Jordan Sherin will do Three Tall Women. Natasha Chivers designed 1984, which has already closed.
That's eight shows out of 32 that will open this season (two shows do not yet have a lighting designer attached), only 25%. Off-Broadway and off-off-Broadway have not fare any better in recent years. According to a 2015 study from the League of Professional Theatre Women of 22 off and off-off Broadway theatres over five seasons, the highest percentage of female lighting designers was 16% in 2010-2011 and 2013-2014, and six women account for 53% of those lighting design credits. As the economics of Broadway make it harder for shows to get produced (when Rosenthal and Musser were working, Broadway seasons had at least twice as many shows), it's become harder for women to find opportunities at that level. A profession with roots in women's ingenuity is seeing its women disappear.
Many designers today revere Rosenthal as the profession's source. "Jean made it an art," lighting designer Jennifer Schriever said. "She made choices." Rosenthal's small stature belied a large presence in a male-dominated backstage, and she gained the respect of everyone she worked with. Born in 1912 in New York City, the daughter of Russian immigrants and doctors, she studied acting and dance at the Neighborhood Playhouse School of Theatre and became a technical assistant to Martha Graham and part of the school's dance faculty. While later studying at Yale, she took lighting design classes and went on to become technical assistant of the Federal Theatre Project 891, working with John Houseman and Orson Welles.
Rosenthal didn't just create the profession, she also advanced its technology and structure by adding deeply colored washes of back and side light to the designer's vocabulary and organizing how dance was lit. As technology advanced, so did lighting design, and over the years the advent of new technologies such as the computer and LEDs would affect the profession.
Musser won three Tony awards and was nominated for seven others. She helped to establish lighting design as a separate category in the United States Scenic Artists union, further cementing it as a profession separate from the other design disciplines. Born in 1925 in Roanoke, Virginia, she attended Berea College in Kentucky and then Yale for her MFA degree.
Rosenthal died in 1969, and Musser passed away in 2009, but their lineage extends to many of the designers working today. Jennifer Tipton studied with Rosenthal's apprentice, Thomas R. Skelton. Marcia Madeira assisted Ken Billington, who assisted Musser. Natasha Katz worked with Madeira. They want to see women's legacy in the profession continue.
When Marcia Madeira was young, her parents took her to shows in New Haven and Boston, and they'd sit in the second balcony right under the follow spot. She worked in summer stock, but they wouldn't let her near the lights because she was a girl. She did props, stage managed, shifted scenery, and painted sets until finally she was allowed to run the follow spot.
She went to the Yale School of Drama and ultimately received her BFA from Carnegie Mellon. Her career began in 1965 with about 13 years of summer stock and 65 shows before she even got to New York, where she became Billington's assistant in 1977. She quickly transitioned to designer. She assisted him on Sweeney Todd in 1979 and had her first Broadway credit as a lighting designer with a revival of The Music Man with Dick Van Dyke in 1980. In 1982, she received a Tony nomination and a Drama Desk Award for the musical Nine. Madeira also found work on cruise ships and worked for Norwegian Cruise Line for 15 years starting in 1984, followed by Royal Caribbean.
Before 1975, stage lights were controlled by a piano board, named because it resembles an upright piano. When the musical A Chorus Line opened that year, Musser, the lighting designer, was the first to use a computerized electronic lighting board on Broadway. She asked the production for what was called a memory lighting console, and received the LS-8, which she nicknamed Sam. The new board made light movements faster, and within five years all shows used one.
Early lighting innovations came from women as well. Loie Fuller, an actress and dancer at the turn of the century, held many patents for stage lighting, including the chemical compounds for creating color gel and the use of salts for luminescent lighting. As the 20th century continued, the innovations continued with color scrollers, which change the color of each light automatically so that many different colors can come out of one light. Moving lights also changed the game, as one no longer needed to climb up the ladder to focus every light by hand.
Tungsten lightbulbs have been replaced by LED lights, which are cheaper and better for the environment because they use less power. Since they emit very little heat, the lights can be smaller, and they allow for cross-fading. Tungsten, however, had a certain natural look and warmth that LEDs are on their way to replicating, a few designers said. Five years ago, the LED technology was not as good, and designers worried about the effect that would have on lighting design, but the technology has improved.
Previously, the lighting designer had more of a direct relationship with the lights themselves, but now the designer and programmer work together to take an idea of light, like wanting the sunlight to blaze in from the right so that the audience knows it's a hot day, and translate that into a cue. The process moves faster this way, as well. "The programmer has to be in my head," Katz said. "And I have to be in the programmer's head."
Madeira had many male assistants, but six-time Tony Award winner Natasha Katz worked with her for several years. Katz grew up in New York City, where her parents regularly took her to the theatre. She knew she wanted to work in the theatre but also knew she never wanted to be on stage. At Oberlin she took a lighting design class and did an internship in New York with Roger Morgan, who had just won the Tony Award for The Crucifer of Blood in 1979. Katz also found a mentor in Madeira, who was working at that time as Morgan's associate. "She was incredibly helpful to me," Katz said of Madeira. "An amazing mentor."
When Katz began her career in 1979, women were a major presence in the field. Tipton, Musser, Peggy Clark, and Beverly Emmons were all working regularly. But soon women coming up in the ranks began to drop out. Many of today's designers notice the trend but are unsure of why this has happened, although they have their theories.
While lighting design is an art, its technical aspects may deter those who are shy about working a board, computer consul, or even climbing a ladder. In the 80s, there was a trend of losing women in the computer science profession as well. A Planet Money episode on NPR in 2014 called "When Women Stopped Coding" speculated that this decline could be attributed to the personal computer entering the home and being marketed as a toy for boys. Women, therefore, lost years of computer time, and when they reached college they were significantly behind the men in their computer science classes. Many gave up and chose different majors.
If the 80s and 90s steered women away from technology, it's possible they stayed clear of the lighting equipment in their theatre programs as well. Katz admitted to being intimidated by the technology at first. "I shied away from lighting because I didn't understand it all," she continued. "If you get a good teacher, once that leap is made, all of a sudden it becomes anything but technology. That's why women were considered such good lighting designers."
Katz rode a wave of technological breakthroughs in lighting design but always stayed on top of them, and she cautioned against women feeling intimidated by the technology if they weren't used to working with tech or equipment. "The idea is to think about what you want and need artistically, and then all the technology falls into place around that," she said. "If a painter has a vision then they start experimenting with what brushes to use. Technology is not easy but it's something that can be overcome every time."
For Tipton, who recently did A Doll's House Part 2 on Broadway, lighting is all about the design. She spoke about gelatin and dimmer changes over the course of her career, which includes 34 Broadway credits from 1969, two Tony Awards, and four additional Tony Award nominations, but design was at the forefront of her discussion of the discipline. "It's about composition both in time and space," she said. "It's about color, intensity, control. I call it the music for the eye. It enjoys the same kinds of ideas that music has, like theme and variation… I don't think it should frighten any person who has a sense of art."
Tipton came to New York City to be a dancer and became the rehearsal mistress of a company, meaning that she saw all the performances so she could critique the dancers. As she watched, she saw the lighting. "I fell in love with it and I've been in love with it ever since," she said. She found a mentor in Tom Skelton, who connected her with the Paul Taylor Dance Company. While touring with them for seven years, she learned the trade. Traveling with a company meant that the venue constantly changed, so she learned to change the setup each time. She now teaches at the Yale School of Drama.
The designers who teach reported seeing gender parity in their classrooms and often hire women as their assistants, although Katz admitted that most of her emails seeking mentorships and assistantships are from men. Women go to school for lighting design but then disappear sometime in their twenties and early thirties as they are finding their bearings and trying to earn a living.
Schriever, who recently designed School Girls; or, The African Mean Girls Play off-Broadway, noted that many people hiring designers on Broadway are men and that men will trust other men over women, especially young women. In her classes at SUNY Purchase, she sees many young women hitting the same wall: Men don't see young woman as being as capable as young men.
"The discrimination is on young women," Schreiver emphasized. "I'm almost 38 and I'm just now not getting told how young I look. I'll probably be in my late 50s when I feel like I'm really taken seriously. I'm just now starting to feel like people see me like I see me."
Schriever described herself as bubbly and believes that that personality trait has not worked in her favor. She recalled one job she had in her late 20s at a regional theatre. She arrived after having only talked with the director on the phone, and the director told her that she looked 12 years old. She laughed it off. While tech-ing the show, the director told her how relieved he was to hear how confident and strong she was while working and that he had been worried.
Another issue women face in any discipline is how aggressive they are allowed to be in the room, and lighting design, by nature, comes in after many of the other production elements. The set designer often talks with the director first, for example. "Our job many times is we're trying to get stage real estate," Katz said. "We come in as an underdog, depending on who the director is…. We're not heard any less for being a woman in a collaborative experience than we would be as a man."
But women are still often conditioned to hold back. Rosenthal herself was known for "cultivating a careful impersonality." Schriever has toned down her bubbly-ness. "I'm so aware of my behavior, if I were a wild animal left to my own devices I would be the least aware person ever," Schriever said, "But being in this business and being a woman who is super driven, I have forced myself to be more self-aware." Schriever encourages her students to speak up in order to have a voice in the room. She pointed out that Rosenthal was a stage manager before becoming a lighting designer and that a person who changes something as big as a profession is a person who speaks up.
Like Katz, Schriever found lighting design through a love a theatre but an aversion to performing. She came into the city from Ridgewood, New Jersey, to see shows at The Public, and her high school theatre department had a professional lighting designer. She began learning from him, and her next mentor was Brian McDevitt, a teacher at SUNY Purchase whose work she'd admired. She then became his associate.
Even while working as an associate, Schriever always made sure she designed. "I knew it was important to keep doing what I wanted to do instead of assist only or be an epic student forever," she said. She scoured Playbill.com listings and found design opportunities for little or no pay. She was able to take these opportunities while staying on as McDevitt's assistant.
When the time came to break out on her own, Schriever looked at her finances. She determined that she could afford to be a lighting designer without working on Broadway right away. McDevitt supported Schriever's move to independence. "It was definitely time when I left," she said. "I feel super lucky it all worked out in a nice way." Many aspiring designers choose to stick with their associate jobs for the security, and the split was not without risk. But as McDevitt designed Book of Mormon, Schriever got her first Broadway show, John Leguizamo's Ghetto Klown.
Many lighting designers don't get a Broadway show until they are 40, and Schriever, who did her first Broadway show in her early 30s, noted that she does not really have a peer her age at her level. "There are people above me and people below me," she said. "There's no other woman who is doing what I'm doing. There were tons of women, but none of them stuck it out in theatre." Many women have taken their technical and design skills and have gone into teaching, fashion, and architecture, while some have transitioned into the corporate sector. New York City especially makes it difficult to live as a designer without a steady paycheck. Schriever admitted that she's been lucky to have only worked in lighting, whereas many aspiring designers need a side job in order to pay the bills.
Schriever offers her students paid assistantships, and the interns will sometimes also follow the assistants to work on the show when Schriever can't travel with it, becoming the assistant to the assistant. Many women make use of these opportunities. "It's not about talent," she said. "If no one is hiring young women, they're going to figure out some way to live. Or [young women] don't see women lighting designers so they just choose something else anyway, something with security." Then she added: "Just hire women."
Recently, lighting designer and two-time Tony nominee Jane Cox received an introductory email from Christie Lites Rentals, an entertainment stage lighting and rigging supplier, inviting 42 lighting designers to meet the people who sell the lighting gear. Of the 42 recipients, two were women. Cox noted that the email was addressed to the designers considered to "wield the most purchasing power."
Cox, who recently designed Amelie and Jitney on Broadway, is the director of Princeton University's Program in Theatre. Her lighting design classes are fairly balanced with regard to gender, although her students are not necessarily going into the profession. She tries now to work exclusively with women and people of color, who are less represented in the design world than women. Of her assistants and associates, she has seen men have more luck establishing themselves than women, and Cox wondered if, as they age, women see it's next to impossible to make a living and support a family, even with supplementing their income with lighting corporate events and teaching. She saw it as a process of attrition.
Often in theatre, women have entered the room to work in an all-male environment, which can be difficult to navigate. There are, however, more female electricians than there were in the past, Cox said, though the number of women at the Broadway level is still very low. The not-for-profit theatre world may have high numbers of women working in lighting design, but it's still hard to find work on Broadway, the one place a designer can make a living.
Cox attended college for classical music but soon switched to lighting design. She said had a strong desire to lug cables around, and running lights for a production made her fall in love with lighting. After growing up on Dublin, she went to college in London and studied abroad for a year at UMass Amherst with professor of lighting design Penny Remsen. "A lot of the appeal, honestly, was meeting this incredibly strong, powerful, exciting woman," Cox said. "Coming from Ireland and spending time in London, I didn't meet many women like that… It was a different way of being female than I had really experienced before."
Her drive to be a lighting designer eclipsed the "C" grade she received on her final exam back in London, where she was the only woman in a class of about six. "I can only assume the [grader] thought, I mean, probably unconsciously, that women don't do this," she said. "That was my definitely my impression in London at the time, that it wasn't a job for women." Cox works primarily in the United States but has gone back to London, doing Hamlet with Benedict Cumberbatch, for example. When she and her assistant showed up at the stage door, they were mistaken for the wardrobe crew.
Cox began to make a living doing lighting and electrician work in various cities. She then decided to enroll in graduate school for lighting design at NYU. Though she has mixed feelings about graduate school—debt is not good for a career in theatre—she felt it was a necessary step. "[I didn't] have any clue where to start," she said. "I had never been around a whole group of people who did art for a living before. It gave me a different sense of possibility."
Cox, who had a baby at age 40, said that needing 15 to 20 years before making a living wage can have a direct effect on a female lighting designer's decision to have a family and leave the profession. The theatre business in general does not make it easy for women to have children, and a designer can have 12 to16-hour days six days in a row during tech rehearsals. Breaks are usually only 10 minutes, not enough time to breastfeed or pump, and it's usually still the women who put careers on hold when the children are young. Women tend to have children, in their late 20s and 30s, which is when lighting designers are still building their careers. Cox did find inspiration during one job: the resident lighting assistant was sitting at the table pumping while she worked in a room full of men.
"If I had had my daughter five years earlier I don't think I would have the career I have," Cox said. "None of that was intentional on my part, it had much more to do with meeting the right guy, but if you were in a stable relationship [earlier] you might not wait…. I felt really confident going into it that I had a lot of established relationships with directors that would survive a year or so…. Five years earlier I don't think that would have been the case."
There may be other factors in men's dominance in the field, one of them being that men tend to gravitate toward a career from which they are actually able to make money. Men traditionally need to provide for a family, as well as support themselves. Perhaps when women started making enough to earn a living, in came the men. According to Schriever, when young women start out they are mostly considered for unpaid work, whereas men tend to get paying jobs more quickly.
And Cox believes a gender bias within the discipline can be found in the way lighting design is taught. In the context of the university, she sees that the instruction of lighting design is a variation on set design, even though they are different art forms. This false equivalency, however, has misrepresented what lighting designers do and what lighting design is. "In order for lighting designers to get equal pay in their field, they've had to make the case that lighting is as important as set design," she explained. "In order to make that case, people have said you have to have the same skills [as set designers] in terms of the narrative framework or conceptual setup of the piece. That's not really what lighting designers do, but we try to sell it like that because that's what men do. Whereas, if you say what lighting design really is, which is kind of emotional, intuitive responses to other people's ideas, it starts to sound very feminine…. If you pitch it that way, you get paid less."
That intuitiveness can be more valuable than having the right knowledge that gets put into practice. "The longer I do lighting design," Cox said, "and the longer I'm a human being, the more I feel that people who have the skills to respond intuitively and with emotional intelligence are valuable members of humanity, perhaps moreso in this day in age, than people who insist on having the idea. The need to have equal status manifests itself in needing to have the idea that gets accomplished."
At the end of the day, Schriever wants more women in the room. "I think that when people trust a woman to do lighting design and be in the room it's some of the most exciting and different, the most electric and satisfying work I've seen from other women lighting designers," she said. "There's a voice there, and an untapped creative power."