7 Women of Theatre History You Should Know: Part Five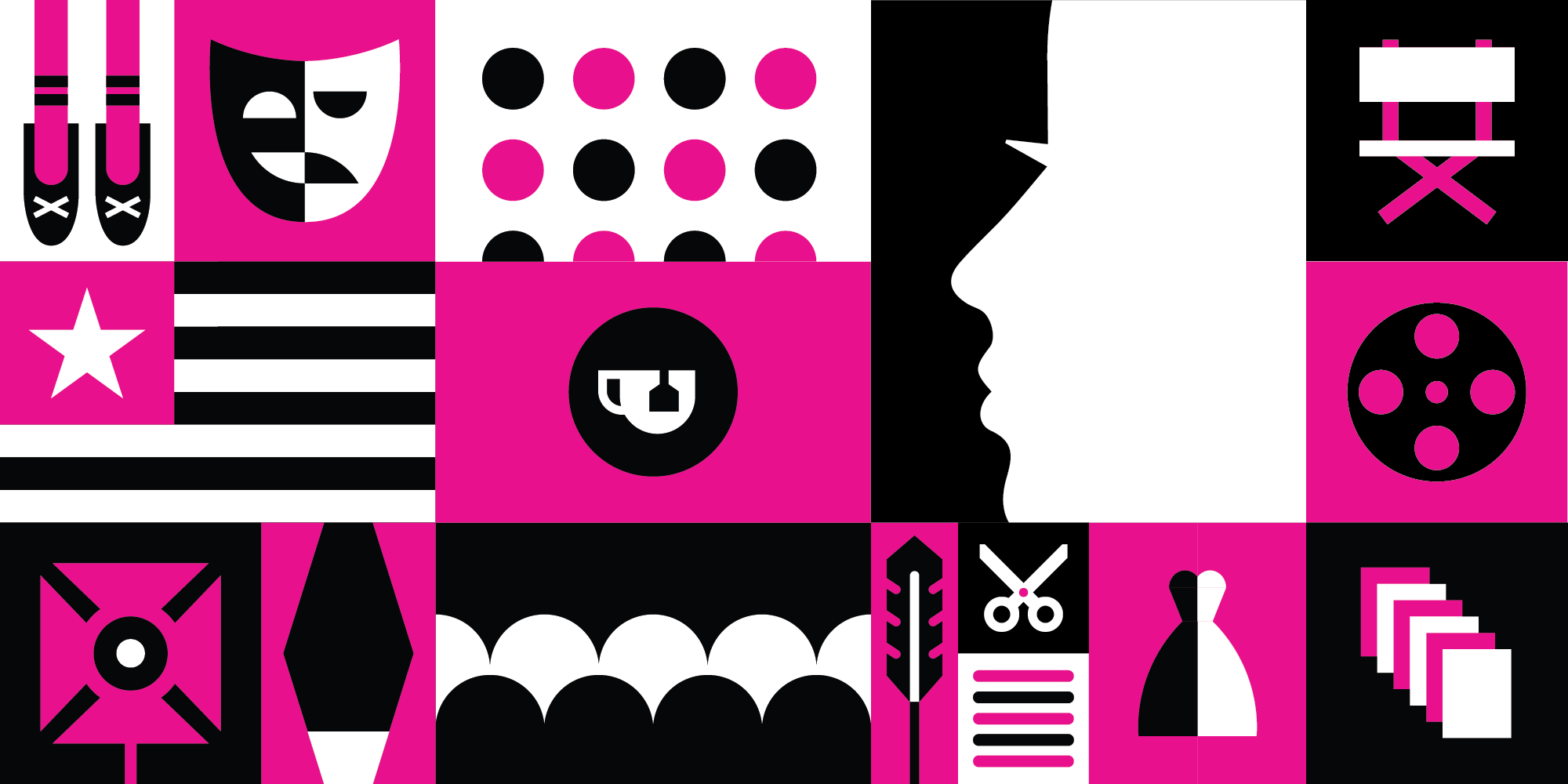 Illustrations by Desiree Nasim
September 18th, 2018
I find it so heartening to learn about the accomplishments of women in theatre history, so with the fifth installment of "7 Women of Theatre History You Should Know," I'm pleased to showcase seven more women who shaped the theatre landscape as we know it today. Some overcame gender or race discrimination but persevered at a time when the field was not welcoming. Some founded theatre companies, or created iconic design elements, or wrote pieces from a perspective not often shown on the Broadway stage. As I have previously noted, reading about one woman leads to another woman, and another, and another. In this installment I introduce you to Alice Childress, Mary P. Burrill, Anne Caldwell, Maria Bjornson, Martha Morton, Valina Hasu Houston, and Gertrude Jeannette. I hope learning about them inspires you to learn more about their lives and their work.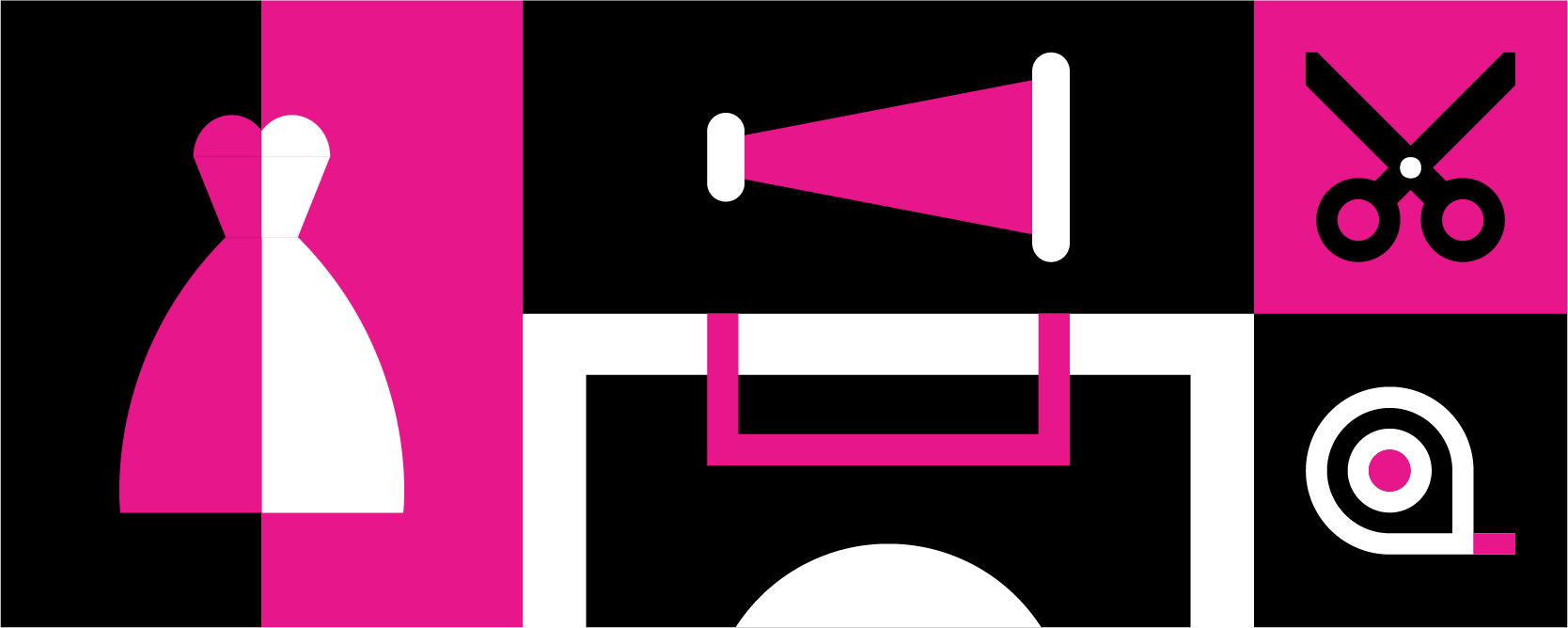 Alice Childress
"I write about those who come in second, or not at all–the four hundred and ninety-nine and the intricate and magnificent patterns of a loser's life. No matter how many celebrities we may accrue, they cannot substitute for the masses of human beings. My writing attempts to interpret the 'ordinary' because they are not ordinary. Each human is uniquely different. Like snowflakes, the human pattern is never cast twice."   – Alice Childress in the Children's Literature Review
Alice Childress became the first professionally produced black female playwright when Just a Little Simple was done off-Broadway in 1950. She was also the first black woman to win an Obie Award for Best Original Play in 1956 with Trouble in the Mind, and, at present, the only African American woman to have written, produced, and published plays for four decades. Her body of work, which began with her first play Florence in 1949, includes 17 plays, six of which were published and/or produced.
Childress was born in Charleston, South Carolina, on October 12, 1916. When her parents separated in 1925, Childress, then Alice Herndon, relocated to Harlem to live with her grandmother. She had to leave high school after two years to work, but while working she became involved in the theatre scene in Harlem.
She worked as an actor, director, personnel director, and costume designer at Harlem's American Negro Theatre (ANT) for 11 years. As a performer, she appeared in Natural Man (1941), Rain (1948), The Emperor's Clothes (1953), and Anna Lucasta (1944). Anna Lucasta transferred to Broadway, and Childress received a Tony Award nomination for her role of Blanche, a prostitute.
In the 1930s she married actor Alvin Childress and had one daughter, Jean R. Childress. Alvin appeared alongside her in Anna Lucasta, but they eventually divorced. She remarried in 1957 to a musician named Nathan Woodard.
Politically active, she also fought for union off-Broadway contracts that would guarantee actors be paid in advance.
Three of her plays were adapted for television: Trouble in the Mind in 1955, Wine in the Wilderness in 1969, and Wedding Band, which was also produced at the Public Theater in 1972 starring Ruby Dee. Wedding Band was an interracial love story set in Charleston, South Carolina, during the First World War. When it was broadcast on ABC, eight affiliates refused to show it.
Her writing output also includes young adult books, such as A Hero Ain't Nothin' but a Sandwich in 1973. The book covers racism, drug use, teen pregnancy, and homosexuality. Some school districts and libraries banned it, but she adapted it into a screenplay in 1978, and the film starred Cicely Tyson and Paul Winfield. Her prose writing also includes two more young adult novels, an adult novel, and a collection of short stories. Her 1979 novel A Short Walk was nominated for a Pulitzer Prize.
Childress received a Rockefeller grant, a graduate medal from the Radcliffe Institute for Independent Study, the Radcliffe Alumnae Graduate Society Medal for Distinguished Achievement, and a Lifetime Career Achievement Award from the Association for Theatre in Higher Education (ATHE). She died in 1994 of cancer in Queens, New York. She was 77 and writing up until her death.

Mary P. Burrill
"My heart goes out to you poor people that sit in darkness, having, year after year, children that you are physically too weak to bring into the world–children that you are unable not only to educate but even to clothe and feed. Malinda, when I took my oath as nurse, I swore to abide by the laws of the State, and the law forbids me telling you what you have a right to know!"
–Miss Shaw in Burrill's play They That Sit in Darkness
Mary P. Burrill, also known as Mamie Burrill, was a playwright and educator in the early 20th century. She inspired many playwrights, including Willis Richardson, the first African-American playwright to be produced on Broadway.
Burrill was born in Washington, DC, in August of 1881 to John H. and Clara E. Burrill. After graduating from M Street High School (later Dunbar High School), one of the first schools for people of color, in 1901, her family moved to Boston, and Burrill attended Emerson College of Oratory (later Emerson College), which she graduated from in 1904, the first known African-American to graduate.
Though she wrote only two plays, they leave a powerful legacy. They That Sit in Darkness was published in 1919 in Margaret Sanger's Birth Control Review, a progressive monthly publication that advocated for women's reproductive rights. In this one-act, a young mother keeps having children even after midwives caution her to "be careful." She eventually dies in childbirth, and her eldest child must forgo college to care for her brothers and sisters. The play shows birth control as a way to escape poverty.
Another play, Aftermath, was also published in 1919, this one in Liberator, a white, left-wing periodical edited by the socialist Max Eastman. The play was eventually produced by New York City's Krigwa Players, Little Negro Theatre in May of 1928. The story is of a soldier in South Carolina who returns home from fighting overseas to find that his father has been lynched.
Burrill considered her plays to be deliberate acts of political protest advocating radical positions on race and gender issues.
Burrill taught English, Speech, and Drama at Dunbar High School starting in 1905, encouraging many students to write plays. She shared a house with Howard University's first dean of women, Lucy D. Slowe, from 1922 to 1937 when Slowe died. They are said to have been romantic partners. Burrill retired in 1944 to New York City, where she died two years later on March 13, 1946.

Anne Caldwell
"I wanted to know about the stage… I would not be satisfied if I wrote books and they were read in the quiet nooks of libraries. I wanted someone to read my lines and I wanted people to hear them." — Anne Caldwell
The Songwriters Hall of Fame website calls Broadway lyricist and librettist Anne Caldwell legendary, but few have heard of this writer of such shows as The Canary and The City Chap. She had a long collaboration with Jerome Kern, and then with a variety of other composers, including Vincent Youmans, Victor Herbert, Ivan Caryl, Raymond Hubbell, Otto Harbach, and Hugo Felix, as she moved to writing popular songs.
Her Broadway debut came in 1905 with the musical Sergeant Brue at the Knickerbocker Theatre, which used to be on 38th Street. The main lyricist was Owen Hall, but Caldwell is listed along with nine other lyricists, including P.G. Wodehouse, as an additional lyricist. The musical was composer Liza Lehman's only Broadway credit, and while she was the main composer there were additional music credits as well, including her husband James O'Dea.
She's also credited as composer for the show The Top o' th' World, which premiered in 1907. Her co-composer was Manuel Klein, and the lyrics were by O'Dea.
In 1919, she was paired with Kern for producer Charles Dillingham's new show. Their first musical together was She's a Good Fellow in 1919, followed in 1920 by The Night Boat, a light musical comedy that opened at the Liberty Theatre in New York City. The musical was one of their most successful collaborations. It ran for 313 performances and then went on tour, and the hit songs "The Left All Alone Again Blues" and "Whose Baby Are You" were both recorded by RCA records. Her collaboration with Kern yielded seven musicals, including the lyrics for a collaboration with Otto Harbach called Criss Cross, starring Fred Stone.
Caldwell was born Anne Caldwell on August 30, 1867 in Boston, Massachusetts. She attended school in New Bedford and Fairhaven and first appeared as a singer with the Juvenile Opera Company at age 14. She married O'Dea and began composer before turning her focus to lyrics and book. O'Dea died in 1914.
She also wrote the librettos to Pom-Pom, She's a Good Fellow, The Night Boat, The Sweetheart Shop, Good Morning Dearie, and many more. In total, she wrote the libretto for 17 shows, and either the lyrics or libretto for 30 shows.
Her last musical was Three Cheers in 1928, for which she wrote both the book and the lyrics, although she collaborated on the book with R.H. Burnside. The music was by Raymond Hubbell, and the show featured Will Rogers.
Caldwell then went to Hollywood where she worked for RKO on the movies Flying Down to Rio in 1933 and Babes in Toyland in 1934. Her popular songs include "Temple Bells," "In the Dark," "Once in a Blue Moon," and "Cinderella Girl."
Caldwell was a founding charter member of the American Society of Composers, Authors, and Publishers (ASCAP) and was inducted into the Songwriters Hall of Fame. She died on October 22, 1936, in Hollywood, California.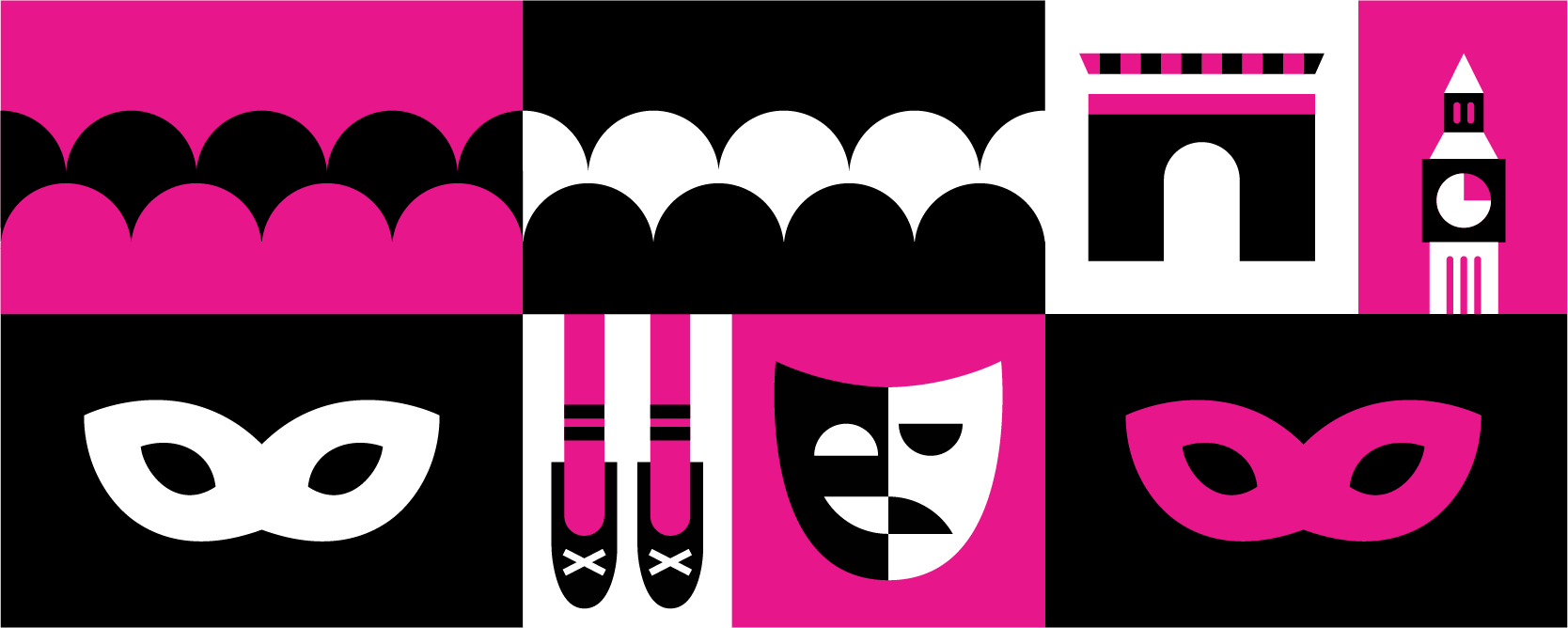 Maria Bjornson
"We used drapes swagging downwards and upwards, dark Turkish corners leading to nowhere, and candles rising out of the floor through mist." – Maria Bjornson describing her design for Phantom of the Opera
Maria Bjornson designed one of the most famous set pieces in theatre. Even those who have not seen the long-running musical Phantom of the Opera have usually heard about the chandelier and its descent into the audience. Bjornson won two Tony Awards for that set design and Costume design in 1988, designs she meticulously researched. She was prolific, designing for the theatre, opera, and ballet; between 1971 and 1972 she designed ten productions at the Glasgow Citizens Theatre alone.
Her first credit is designing the costumes for Moliere's Scapino for the Jeanetta Chochrane Theatre in London in 1969. She went on to design at theatres and opera houses around the world, such as the Scottish Opera, the De Nederlandse Operstichting, the Sydney Opera House, and the Houston Grand Opera. Her opera productions are numerous, and include The Cunning Little Vixen for the Scottish and Welsh National Opera, among others, and The Rise and Fall of the City of Mahagonny in Florence, along with standards such as Carmen (set in an abandoned car lot) and Macbeth at La Scala.
When producer Cameron Mackintosh was selecting a designer for Phantom of the Opera, he was entranced by Bjornson's skill at creating real worlds through design. He even credits her with Phantom of the Opera's longevity. Composer Andrew Lloyd Webber praised her design's lack of excess.
After Phantom, she also designed the sets and costumes for Webber's Aspects of Love in both London and on Broadway, her only other Broadway credit besides a posthumous one for scenic design of the 2003 Cat on a Hot Tin Roof revival. She also designed Follies for the Shaftesbury Theatre in London in 1987.
Bjornson, then Maria Prodan, was born on February 16, 1949 to a Romanian mother, Mia Prodan de Kisbunn, and a Norwegian father, Bjorn Bjornson. Bjorn was married and promised Mia that he'd leave his marriage for her, but when she became pregnant he denied it was his child. Mia then moved to France and then to London with baby Maria.
For Bjornson, life in the theatre was in her blood. Her great grandfather Paul Prodan de Kisbunn was the director of the Romanian National Theatre and her great-uncle Bjorn Bjornson was the first director of the Norwegian National Theatre. She drew throughout her childhood and created the rooms in her dollhouse. At 14 she met the artist Cecil Collins who encouraged her to become a theatre designer rather than a fine artist and raised the money for her to attend college at the Central School of Art in London, where he was a teacher.
As an honorary professor at the Central St. Martins School of Art in London, she advised many students, helping aspiring designers with their careers. In her 40s, she met scenic artist Malcolm Key and they were romantic partners until her death seven years later.
Bjornson died unexpectedly in her bath in December of 2002, at the age of 53. Her last project was Rachel Portman's opera The Little Prince, directed by Francesca Zambello at the Houston Grand Opera and filmed for the BBC. She delivered the complete designs a month before she died. Along with her Tony Awards, she received The Golden Troika Prazke Quadriennale in 1979 and 1988, the Silver Medal for the Janacek Competition Prazke Quadriennale in 1983, and two Outer Critics' Circle Awards and two Drama Critics' Awards for Phantom.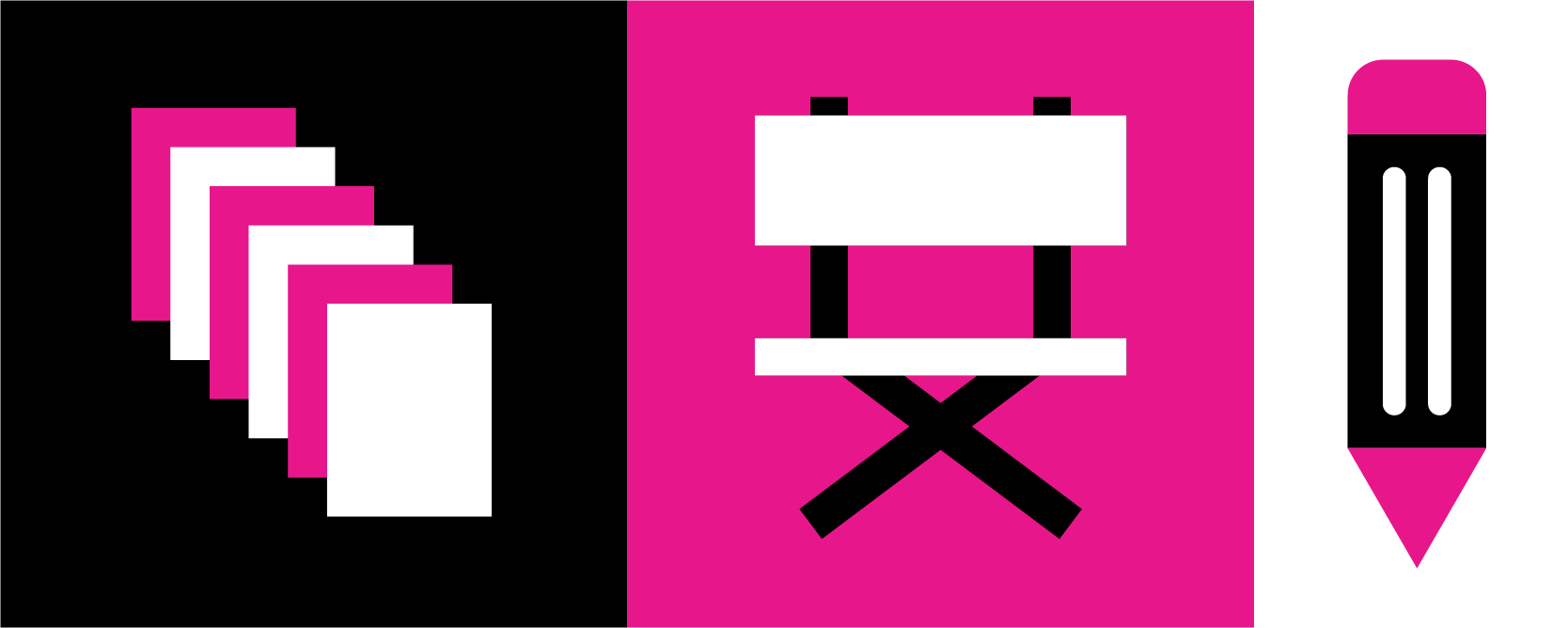 Martha Morton
"A woman, by her sex, is debarred from being 'in the swim,' as the vulgar parlance has it. This is a very serious difficulty a woman has to overcome, and there is no doubt that this explains why so few women have succeeded in writing for the stage." —Martha Morton in 1891
Martha Morton, born just after the Civil War ended, on Oct. 10, 1865, is said to be the first commercially successful American female playwright. But she also is known for encouraging other women to enter the field and founding the Society of Dramatic Authors.
Born in New York City and raised partly in London, she graduated from Normal College (now Hunter College). She started writing as a young woman, and she was successful getting some stories and poems published.
When she was 19, she wrote a parody of producer and playwright David Belasco's The May Blossom, which another producer used as a skit for a benefit. Encouraged, she wrote Helene, a melodrama, and it became part of actress Clara Morris's repertoire. When she tried to get it produced, however, she was told that a woman playwright on stage "would demoralize the entire company." Undeterred, her next produced play, The Merchant, won The New York World's playwriting contest, and it ran seven weeks at the Madison Square Theatre.
She also wrote for comedian William H. Crane, who toured the United States with her four plays, earning a good amount of money.
Not only was she a successful playwright, but she directed her first Broadway production at age 21 [Note: the profession of theatre director, as we know it, is generally considered to not have come into being until the early twentieth century]. She became interested in women's roles and how women can be active participants in large scale problem solving. Eventually, she reportedly earned more than $1 million for her plays.
When she was denied admission to the American Dramatists Club because of her gender, she founded the Society of Dramatic Authors in 1907. Eventually the two groups merged, forming The Society of American Dramatists and Composers, a forerunner of The Dramatists Guild of America.
Called the "Dean of Women Playwrights," between 1888 and 1915, she contributed fourteen plays to the New York stage and numerous touring companies, including Fool of Fortune, a Wall Street melodrama. There may have been as many as eleven plays produced on Broadway by Martha Morton: The Diplomat, His Wife's Father, The Movers, The Senator Keeps House, The Triumph of Love, A Fool of Fortune, A Bachelor's Romance, Her Lord and Master, On the Eve, and Three of Hearts.
She married Hermann Conheim in 1897 and died February 18, 1925, at the age of 59, from heart disease. But she is not forgotten. Most recently, in 2014, On Her Shoulders presented a staged reading of her play A Fool of Fortune, directed by Melody Brooks with dramaturgy by Sherry Engle, who has written about Morton.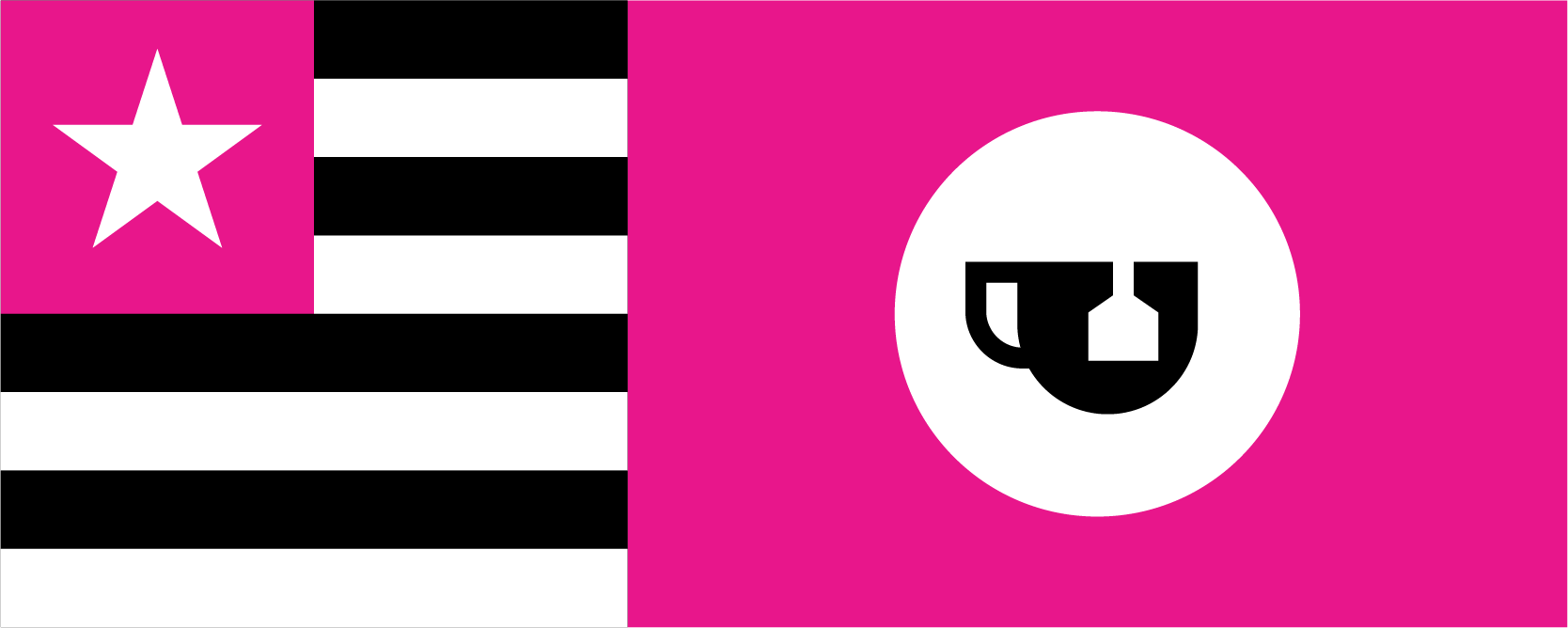 Velina Hasu Houston
"For someone who is Japanese, African American, Native American Indian, and Cuban, life is always political…. This is what I do: I write, I create. I am glad I took a path less traveled. I would feel that I had compromised myself if I had not." – Velina Houston, from "But Still, Like Air, I'll Rise" for The Lark Theatre's blog "Stages of Resistance"
Velina Hasu Houston was first produced off-Broadway with Manhattan Theatre Club's production of Tea in 1987. Tea is now studied and produced throughout the world in countries such as China, Japan, Denmark, Egypt, and India. Tea was followed by the off-Broadway premiere of her play American Dreams at Negro Ensemble Company.
She has written over 30 plays and operas, including 24 commissions, and has been produced at the Old Globe Theatre, the George Street Playhouse, Pittsburgh Public Theatre, Pasadena Playhouse, the Goodman Theatre, among others in the United States, and internationally in countries such as China, Japan, Singapore, Australia, and Malaysia. And theatrical writing is only one of her strengths; she is also an essayist, poet, writer, and screenwriter.
In Tea, five Japanese women come to America as war brides and live with their husbands at an army base in Junction City, Kansas. After one of the five women dies, the others share tea, remembrances, and their stories. She later turned Tea into a novel and a chamber musical, with music by Nathan Wang, which was presented by the East West Players. She has also turned some of her other plays into musical works, including an opera of her play The Intuition of Iphigenia, and has written the libretti for operas and chamber musicals, such as Cinnamon Girl and Brown Girl in the Ring.
Houston was born May 5, 1957 in international waters on a military ship traveling from Japan to the United States. Her father, Lemo Houston, was African Native American/Blackfoot-Pikuni Native American Indian from Alabama, and her mother, Setsuko Takechi, was Japanese. Her ethnicity can also be traced to Cuba, India, China, Hawaii, Germany, and Scotland. Houston and her sister, Dr. H. Rika Houston, and her brother, George Adam Houston, grew up in Junction City, Kansas, near Fort Riley. The town had approximately 700 immigrant Japanese women with husbands of various ethnicities, and their bi-racial or multi-racial children.
Her father died when she was a young teenager, so Houston stayed in Kansas for college to be with her mother but then attended UCLA for graduate school.
As a graduate student at UCLA, her professors discouraged her from writing about women of color. One specifically told her that no one was interested in the lives of Japanese women and to write for whiter audiences. In response, she wrote her thesis play, Asa Ga Kimashita (Morning Has Broken), about Japanese and African American characters in 1946 Japan.
She founded and serves as the director of the Master of Fine Arts in Dramatic Writing at the USC School of Theatre, where she is also a professor of Theatre, associate dean of faculty, director of Dramatic Writing, and resident playwright.
Houston was the first Playwright-in-Residence at The Pasadena Playhouse, State Theatre of California. She was also a 2015 Fulbright Scholar in Japan. At the University of Southern California School of Theatre, she is founder and director of the Master of Fine Arts in Dramatic Writing, Professor of Dramatic Writing, Head of Undergraduate Playwriting, and resident playwright. She began her career there in 1991 and in 1992 co-founded the study of Asian American Culture at USC.
She married Peter H. Jones of Manchester, England. They have two children, Kiyoshi and Leilani, and two sons from Jones's previous marriage, and they live in Los Angeles with their two dogs and two cats.

Gertrude Jeannette
"I saw parts that I knew I wouldn't play. And so I started writing about women, and strong women, that I knew that no one would be ashamed to play." – Gertrude Jeannette, 1995
Gertrude Jeannette is believed to have been the first woman to drive a cab in New York City, but that's not her only claim to fame. She was also the one of the first women to get a motorcycle license in New York, but, more importantly, she was an actor and a playwright who founded theatre companies in her Harlem neighborhood.
Her theatre career began when she enrolled in a speech class at the American Negro Theatre to correct a stammer. The speech class included acting and she studied with Sidney Poitier, Ruby Dee, and Ossie Davis. She also studied directing with Lee Strasberg and playwriting at the New School.
She was soon cast in her first Broadway show, 1949's Lost in the Stars. Lost in the Stars led to roles in The Long Dream (1960), Nobody Loves an Albatross (1963), The Amen Corner (1965), The Skin of Our Teeth (1975), and Vieux Careé (1977) by Tennessee Williams. She also landed film roles in Shaft (1971) and Black Girl (1972), among others, and, along with Fred O'Neill, became one of the first black actors to appear on national television in 1950.
Also in 1950, not long after she started acting, she began writing plays because she saw that authentic black characters were not represented on the stage. Her first play, The Way Forward, was inspired by growing up in Arkansas. It follows a black community in the south during the Depression struggling to expand its one-room schoolhouse. The play was produced again in 2000 with Jeannette directing and the same actor, Engle Conrow, who was in the original production. It played at the St. Philip's Community Center on 133rd Street in New York.
Another play, A Bolt from the Blue, followed groups of black women who searched for jobs as day laborers and domestic workers in the 1930s and 1940s.
Jeannette was born Gertrude Hadley on November 28, 1914, in Urbana Arkansas, to Willis Lawrence Hadley and Salley Gertrude Crawford Hadley. Her father taught at a mission on a Native American reservation, and her mother was a homemaker. She was one of seven children, with five brothers and one sister. Her family moved to Little Rock during the Depression and she attended the segregated Dunbar High School.
Her husband, Joe Jeannette, was a heavyweight prizefighter. He met Gertrude on her prom night one night when he was in town. They danced together and he proposed. Gertrude turned him down at first. He was 35 years older than she was, and she was young, but they were eventually married in 1933 in New York. It was Joe who taught Gertrude how to ride a motorcycle. In 1935 she got her motorcycle license and had a son, Robert. Robert died at the age of five.
At a 1949 concert in Peekskill, New York, the Jeannettes saw the Klu Klux Klan set fire to crosses on the field to protest the singer, Paul Robeson, who was associated with the Soviet Union and communism. Then, after the American Negro Theatre closed its doors that same year, Jeannette was one of the many blacklisted artists prohibited from working during the 1950s Red Scare. She believed she was targeted because her husband had worked as a bodyguard to Robeson.
Jeannette wanted to stay in Harlem, so she began setting up theatre companies. In 1979 she founded the H.A.D.L.E.Y. players, where she taught, directed, and mentored many young black actors. She acted into her 80s and directed throughout her 90s. She died on April 4, 2018 at the age of 103.