Elizabeth Swados: A Legacy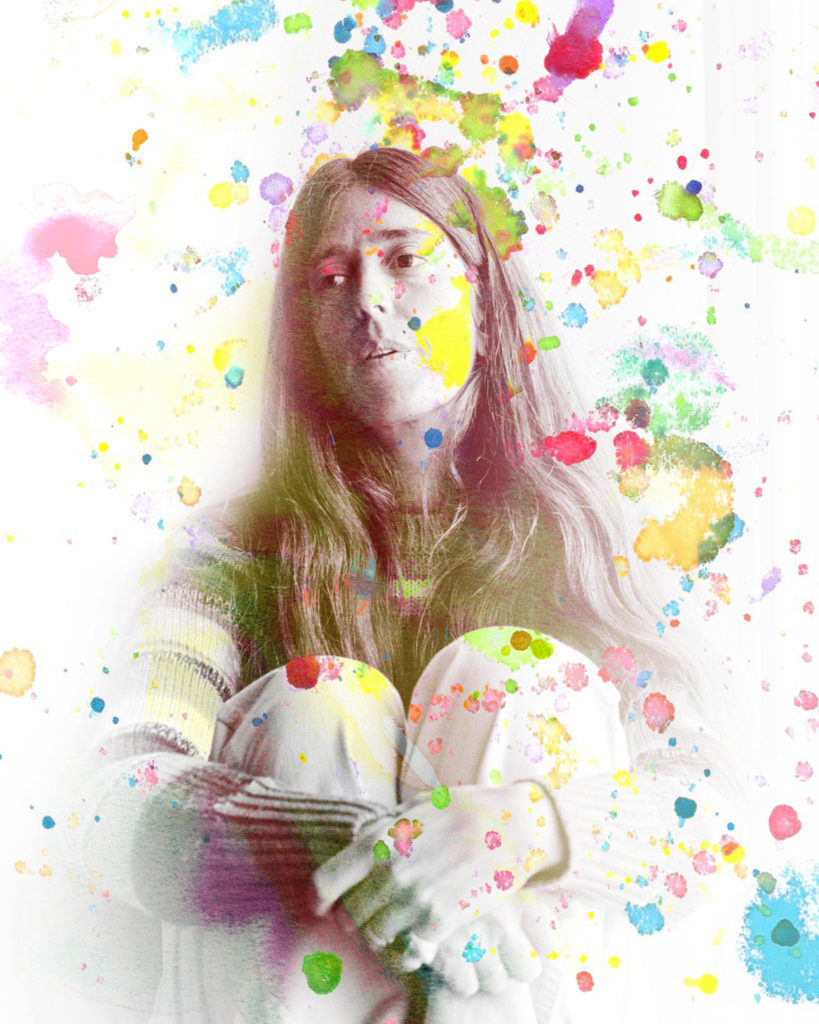 Elizabeth Swados was a pioneering woman of the theatre. Perhaps best known for her 1978 Broadway musical Runaways, Liz was a writer, composer, director, choreographer, and so much more. When she passed away from esophageal cancer in January 2016, she left behind an impressive theatrical legacy not only in terms of her shows, but also in how profoundly she impacted young people, and notably, the young women with whom she had worked.
Written by Sarah Rebell
Illustrations by Desiree Nasim
June 27th, 2016
In Liz Swados' musical Runaways, the cast sings of their desire for a hero who will "Find me a reason/give me a leader/Give me confidence/Don't let me down."
After speaking with six of the women who were guided and influenced by Liz, it is clear she was exactly that kind of hero and mentor to many. That's no surprise, given how her work tended to focus on telling the stories of the marginalized—a cultural call to arms of sorts, urging society to stop ignoring the outsiders who typically went unseen.
In her best-known work, Runaways, Liz explored the plight of teenage runaways through music, rap, dance, and even monologues inspired by the cast's personal stories. In other projects, she focused on child prostitutes (Lullabye and Goodnight), nuns martyred in El Salvador (Missionaries) and inner-city kids exposed to violence at an early age (The Violence Project). Liz also investigated themes related to her own Jewish identity. I myself played an outsider when I had the opportunity to work with Liz on the musical Jewish Girlz back when I was in middle school. I was absolutely awestruck and inspired by Liz; it was one of the most defining experiences of my life. But that was not uncommon with Liz. As Shaina Taub said, "it was staggering that she did that for so many of us."
The six women who participated in this feature cannot be contained by a single label. Tempting as it is to refer to them in turn as actors, songwriters, a lawyer, a mother, etc., they are all multifaceted, just like their mentor who broke boundaries and defied stereotypes. One thing that all six women do have in common is that they met Liz when they were college students or only just out of school. They were all searching, in their own way, for more than the conventional theatrical experience. All but one first encountered Liz as an actor auditioning for a spot in a show or a class of hers. They knew she could provide them with an exciting theatrical opportunity, but they had no way of knowing how profoundly she would influence their lives.
One of the most striking aspects of my conversations with these women was the honesty, vulnerability, and intensity of emotion that they were each willing to express. Everyone was understandably still processing Liz's death, in her own way. Most occasionally slipped into present tense instead of past tense verbs when speaking of Liz. We discussed their initial impressions of Liz, their experiences working with her, and most of all, the impact she had as a woman, as a Jew, as a theatre maker, and as a human being.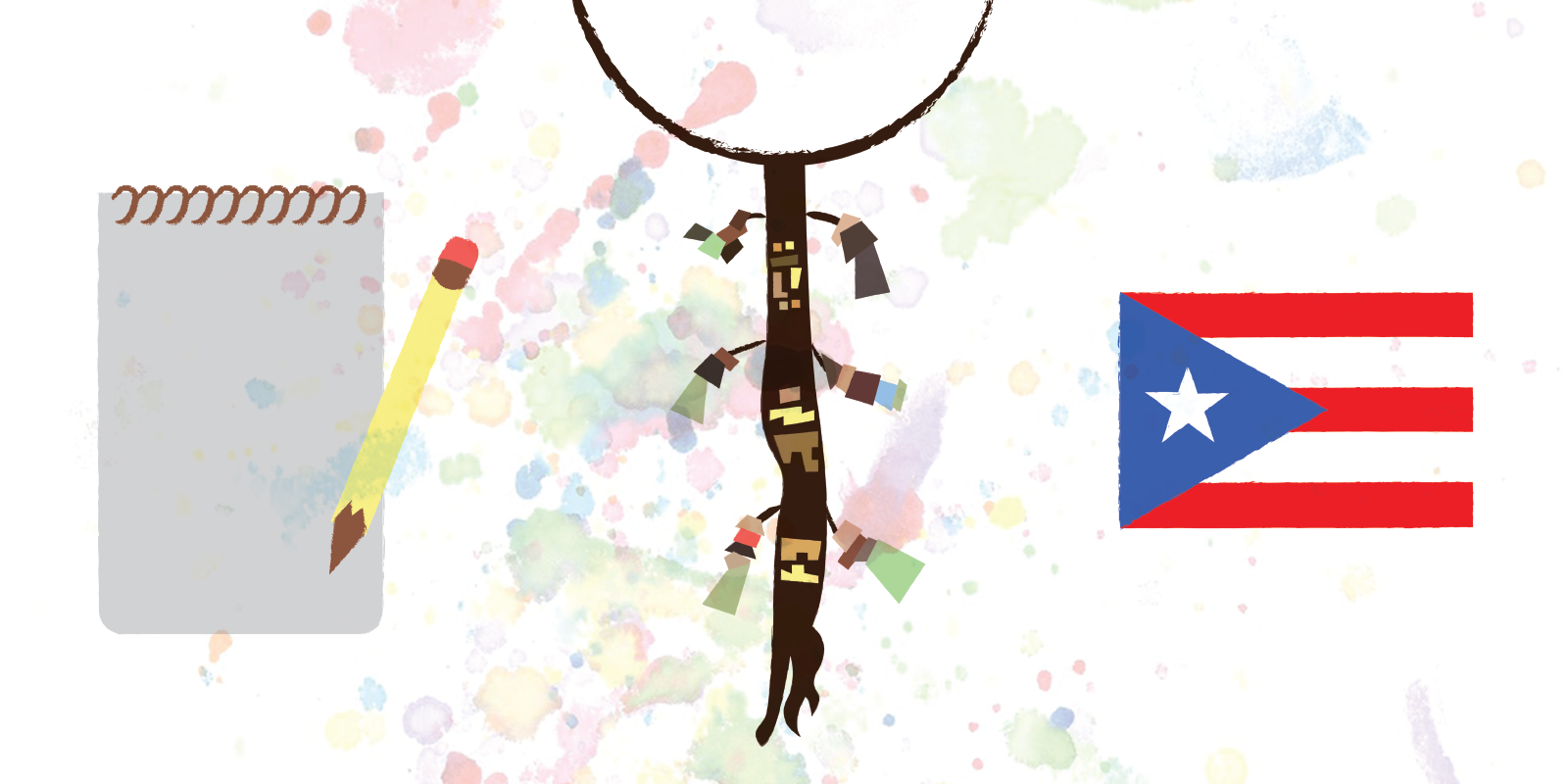 JOSIE DE GUZMAN
Connection to Liz: Performed in 7+ shows by Liz, including the original cast of Runaways, for which she also wrote Spanish translations.
Now: A two-time Tony nominee, Josie is currently starring in Spider's Web at The Alley Theatre in Texas.
Josie de Guzman is one of the very first young women whom Liz mentored. Liz was only in her mid-twenties when they first met each other, but Josie recalled that Liz was nonetheless "like a mother figure," and then, as they both grew, Liz became "a friend and a colleague."
When Josie first met Liz at an audition for her Off-Broadway revue Nightclub Cantata, it was apparent that Liz was "someone who was very strong and knew exactly what she wanted." However, it was not immediately clear whether that vision included Josie. "I was commercial," Josie explained, "This was very experimental." Liz didn't want to ruin Josie's voice, so she initially didn't cast her in the show. Later, when Nightclub Cantata was going on tour, Josie received a call from Liz out of the blue, asking her to learn the show in ten days. If that weren't a sufficient challenge, "she wouldn't allow me to ever sing [my song] the same way twice. She wanted simple honesty."
Josie proved herself to be a quick learner of Liz's style of simple honesty. Soon after Nightclub Cantata, she was asked to be in the original cast of Runaways. Josie described the musical's creation process as a "Very powerful experience… There was a lot of improvisation. She would throw a song at you, and you had to learn it overnight and do it. You had to be quick." While Josie freely admits that the process was tough, "she was such a great leader that we were all in it together." Liz established a safe rehearsal environment that was respectful of the cast's privacy. "One of the things I remember Liz saying to us was, 'you make up a story and I don't want to know whether it's real or not. Like a nightmare. Or something that's happened to you that was really bad.' She kept the privacy of the kids in that regard. And then she would take the story and rewrite it and make it more theatrical."
Yet Liz was not the only one who contributed written text to Runaways. She asked Josie, who had grown up in Puerto Rico, to translate several pieces into Spanish. Josie translated both preexisting lyrics like "Twinkle Twinkle Little Star" (in rhyme!) and a new song Liz wrote that compared prostitutes to fireflies. Josie herself ended up singing part of the latter song in the show. It was the first time Josie had been asked to do any translating work. She discovered that she enjoyed it, so much so that she translated a lullaby into Spanish ("Duerme Dulce Niño") for Nanas Para Todos, her bilingual solo album.
The album was not Josie's only creative endeavor influenced by her work with Liz. Josie credits much of her theatrical philosophy to Liz too. "She always said, 'What we do is sacred.' I'll never forget that. Because I do feel that, even now. To me, the stage is sacred and that's where we do our sacred ritual." Liz and Josie collaborated on the sacred ritual of theatre together for seven different projects, including Nightclub Cantata, Runaways, The Haggadah Lullaby and Goodnight, and Missionaries. "I love being onstage with her, performing with her. I had a very deep connection with Liz's material. I just felt like I got her and she got me."
"There were times in my life when I have been in a very tough place," Josie said, citing when her ex-husband left her and when her mother died. "Liz's strength helped me get in touch with my strength and helped me through very difficult times." At Liz's memorial, Josie wore a "really cool [and] beautiful necklace" designed by Lou Zeldis that Liz had given her years earlier as a gift.
Liz's generosity could perhaps only be matched by her intensity and fearlessness. "She was not afraid to speak her mind. Some people didn't like her for that, but she was a very strong voice and a political voice in the theatre… When you looked into Liz's eyes, she had a very old soul. There was no time for stupid things. She knew that time was of the essence and she had to get to the important part of things. She was an artist, a true artist. She was there to do the work, her work."
Josie recalled how Liz used to turn to her and say, "I'm just doing my thing, Josie. I have found that if I can do my thing, I'm happy."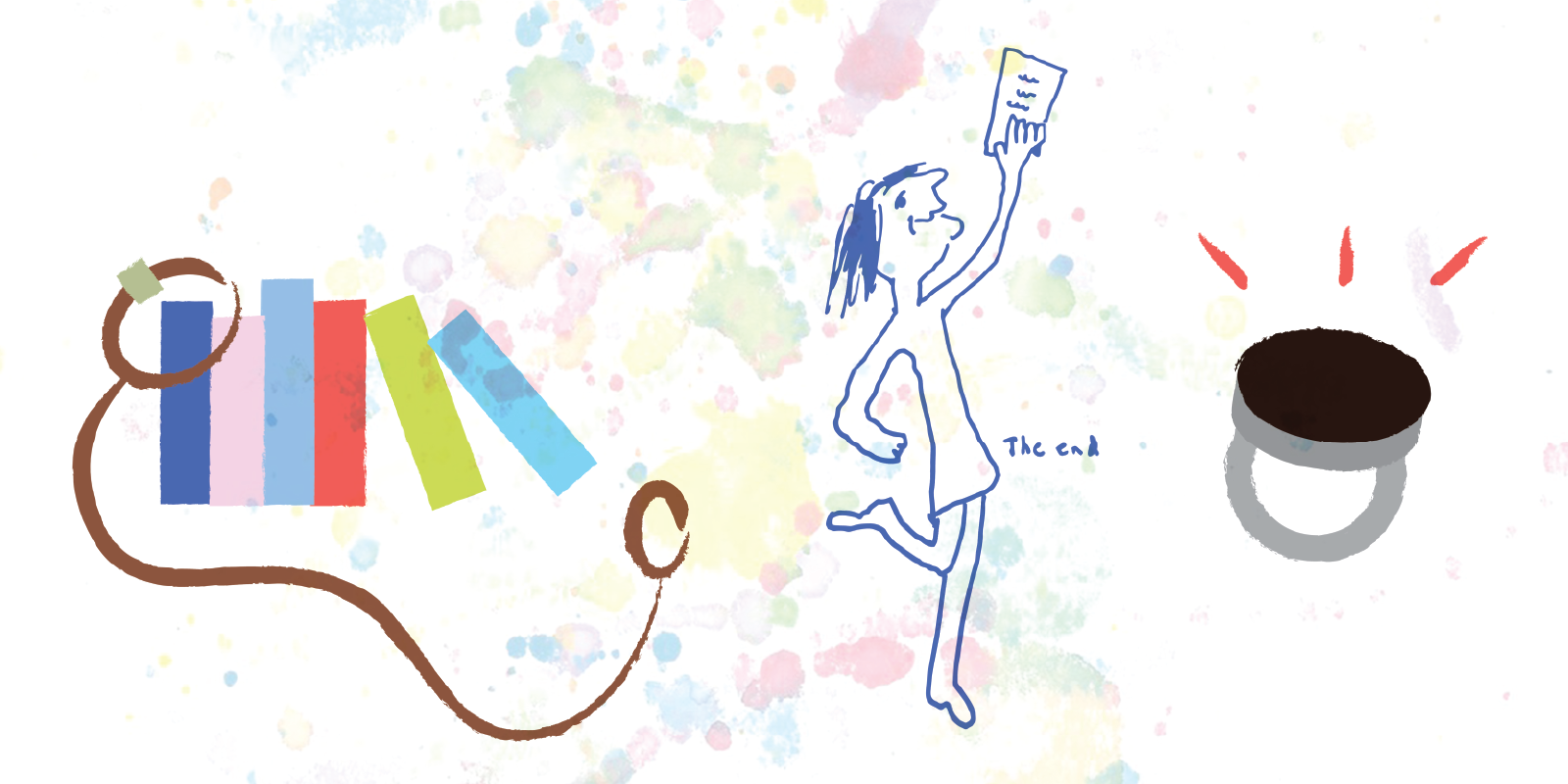 NICOLE NEWTON
Connection to Liz: Her student at Marymount Manhattan College and then her assistant from 2000-2002.
Now: Nicole lives in London with her husband and three young daughters.
Nicole first met Liz during her sophomore year of college at Marymount. A Midwestern Mormon, Nicole really knew only three things about Liz: that she had worked with Peter Brook, that she had worked at La MaMa, and that she'd gone to Africa when she was hardly older than the students she was now teaching. "She was exotic to me," Nicole said. "I'd grown up in the Midwest and I knew nothing about creating theatre. Probably subconsciously, I'd never even thought about females creating theatre. It was so impressive that she was a female writer and director." Nicole recalled her very first impression of Liz in person, at a Marymount audition, how "she had this vibe of being intense and relaxed at the same time."
Unsurprisingly, this audition was not like others in the theatre department; for one thing, Liz taught the students African tribal chants. The subject matter of this musical was a mythological creature from Jewish folklore called a Golem. But Liz was interested in using music from all over the world to tell her stories. Once Nicole made the cut, she found herself, along with the other students in the show, being giving musical research tasks to find music from different cultures that might fit with The Golem. "I found Haitian music and voodoo music," Nicole remembered, "and the song led to a piece that actually ended up in the show."
Three and a half months into the process of working with Liz as a student performer in The Golem, Nicole learned that Liz was looking for a new assistant. By that point, "I absolutely adored her," said Nicole, "I adored everything she was bringing into my life, I was seeing theatre in a completely new way." Nicole applied and got the job, which she continued to do for the remainder of her college career.
Her everyday tasks as Liz's assistant varied but they tended to included handling "her correspondence, typing up lyrics, even things like walking the dogs," Nicole continued, "travel arrangements, grant writing, and research. Research, that was my favorite part. She would give me two or three names and say find what you can. This was practically pre-Internet and definitely pre-wifi."
While Nicole was her assistant, Liz received funding from Phillip Morris to do The Violence Project. In a 2002 New York Times article that Liz penned herself, she described the piece as, "a show I conceived to dramatize the epidemic of kids' violence in this country." Nicole, who was also credited as The Violence Project's assistant director, remembers that there was a great deal of humor in the show, despite—or perhaps because of—the deeply serious subject matter. "These were kids who had seen guns," Nicole explained, "kids whose friends had guns. The intention was to talk about it in a funny way and desensitize this topic, to make people more willing to talk about it."
As Liz's assistant, Nicole was able to glimpse Liz's writing process. "Anything I typed, she would look over. There were rarely massive changes, so that makes me think she knew what she was writing and it just came out." One of the most time-sensitive tasks was typing up and printing the material Liz had written. It would usually come to Nicole after rehearsal ended at 5pm and need to be ready to be handed out at the beginning of the next day's rehearsal at 10am. Nicole's typing process "was a bit slow to begin with," she admitted, "but once I got good at reading her handwriting, it took about 4 to 5 hours. Kinko's was like my boyfriend," she joked, "the one at St. Marks Place."Although the work could be grueling, Nicole didn't mind at all. "I never ever left her loft feeling overwhelmed in a negative way, like burdened," she said. "It was always just so enthralling. And she was always doing little things for me. I never felt underappreciated. She was always full of surprises."
Nicole brought out a silver ring with a nut at the center. "This ring she gave me was made by Lou Zeldis, a theatre artist who was with her in Africa. He moved to Bali and designed jewelry. She loved his jewelry; it was tribal and unique. And he would bring it to her. She had a big collection. She would give it to friends as gifts."
But jewelry wasn't the only cherished gift that Nicole received from Liz. She also brought out a journal made from recycled paper, brimming with cartoons and poetry. The dedication inside said, "Newton's Travels: Poems for Nicole/September through Christmas 2001/With love from Liz." After Nicole had returned from a sailing trip, Liz had filled a journal with poems that were "her imagination of what I'd experienced based on conversations we'd had after my trip," Nicole explained.
"Working for Liz, it was the best years of my life," Nicole reflected, from her spot on the couch in the cozy, narrow London townhouse she rents with her husband and three young daughters. "It exceeded every expectation that I had. I never complained, even in my head, about what I was doing. I felt it was really my role, as an assistant, as an assistant director, and as a company member to support her genius."
Nearly fifteen years have passed since Nicole was an assistant, but she still feels Liz's influence. "Everything I've done since Liz is from Liz. I prefer collaborating with other people and creating rather than having something handed to me. I owe it to her and to myself to continue it, to tell other people's stories, here in England." Although Nicole is primarily focusing on being a caregiver and raising her daughters, she has developed a one-woman show with and about her teenage neighbor who is living with congenital heart disease. Nicole is also planning to do a workshop with children who have asthma, giving them monologues, improvisations, and assignments, in the style of Liz's rehearsal room.
"I hope that people go back to her work," Nicole said. "With Runaways happening, I do feel like it's being kept alive. A new generation is going to see Runaways. A new college freshman is going to read about Liz and be encouraged by her teachers, who are now my age, to go see Runaways. It's up to teachers now, and theatr, to continue to promote Liz's legacy."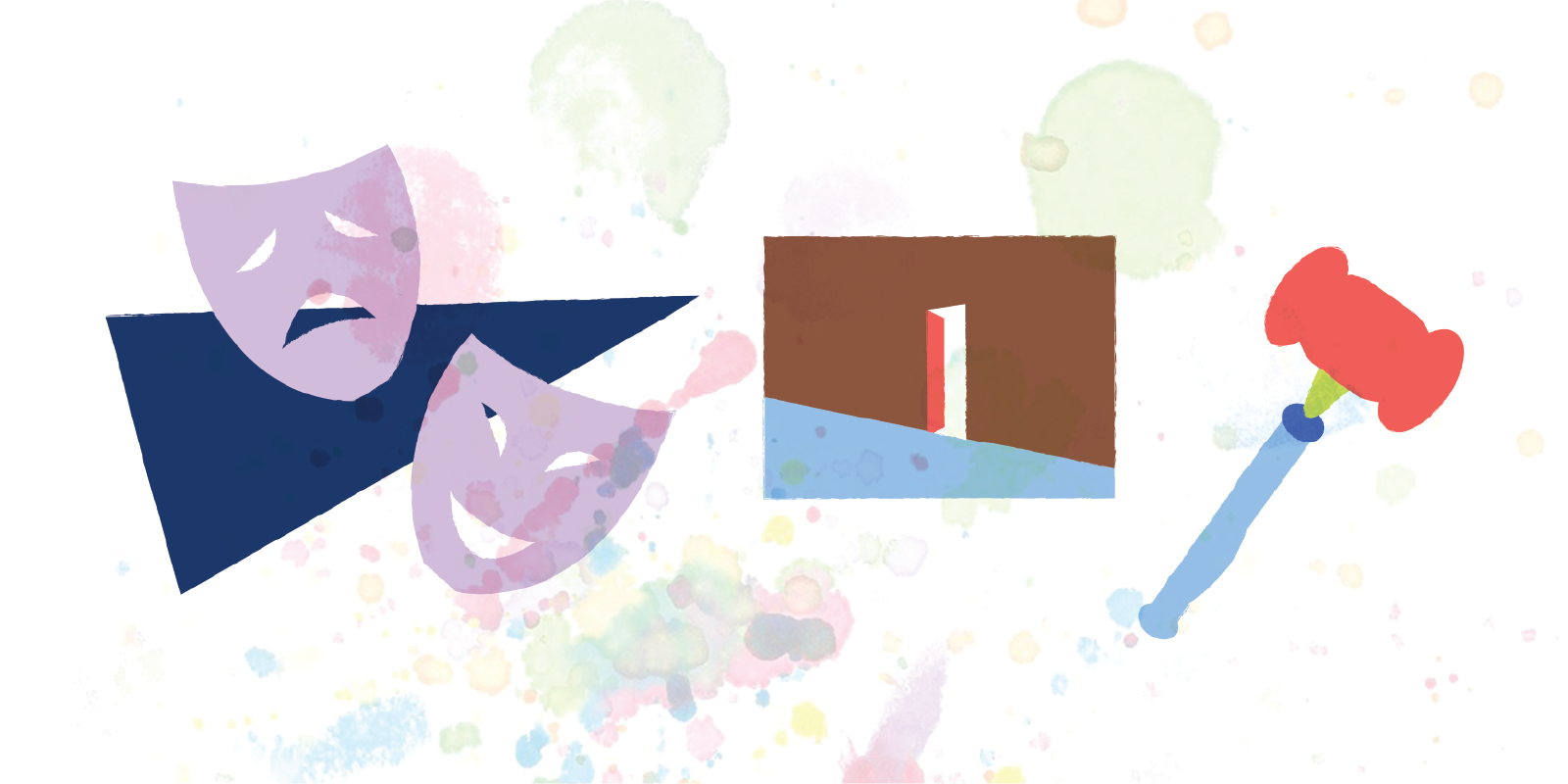 SARA JANE BALDWIN
Connection to Liz: her personal assistant 2002-2003.
Now: Has a JD from Georgetown Law School and works for a judge in Minnesota.
At 22, Sara was the youngest person in her class at the Yale School of Drama's producing program. She knew that Yale was a great stepping stone in her path towards pursuing her then dream of being a Broadway producer. But it wasn't a good fit and she wasn't happy there. After one semester, Sara left the program and went to New York, hoping to acquire some real life experiences in lieu of academic ones. One of the only people Sara knew in the city was her childhood neighbor from the Midwest, Nicole Newton. At the time, Nicole was starting to wind down her role as Liz's assistant in order to focus on projects of her own. She suggested her friend Sara as a possible replacement assistant to Liz. Sara was invited to attend a rehearsal of The Violence Project at La MaMa.
"You entered from the alley, through a side door," Sara recalled. "There was dust everywhere in the black box theatre. It was one of those classic Liz rehearsals. She was doing a lot of exercises with the cast to get their bodies moving, to loosen people up, get them to scream repetitive vocal things. It was so not the world I was coming from. Looking back, it's the world of Liz that I learned to love and appreciate and crave, especially after Liz. The pure, raw nature of it, the authentic realness of what she was trying to get out of people was so evident from that first day. I obviously didn't know at the time how meaningful it was going to become for me because I was so out of my element for sure. I'm not a loose theatre person who's open to giving myself away. As much as I wanted to be cool like that with the downtown artsy stuff, it's so not who I was."
Nevertheless, Sara got the job. "I become her person of the moment because I was super organized." The organizational skills probably did come in handy quite a bit, since Sara describes Liz as someone who was so immersed in her work that "she would just sit and write and forget to eat. She was that kind of artist." Sara also recognizes that Nicole deserves a lot of credit for her becoming Liz's next assistant. "Nicole sawan opportunity for me that I didn't see for myself. I never would have ended up there if not for Nicole."
"There was a time," Sara remembered, "when I was her personal assistant, managing her shows, and I worked for Roz [Lichter, Liz's wife]. I was Roz's assistant in her office from 9 to 5." In addition to assisting on The Violence Project, Sara was Liz's production manager for the musical Jewish Girlz. The show was underwritten by the Hadassah Foundation and explored the experience of being a teenage Jewish girl in the 21st Century. Sara was a Midwestern, Christian 23 year old, a far cry from a New York teenage Jew.
Nevertheless, she found a lot in the show that felt extremely relevant. "To me, Jewish Girlz wasn't about Judaism—it was about people. Anything can become a cool narrative that can be shared with a greater audience if it's put together in the right context. That changed the way I looked at people in general; it changed the way I looked at the potential of art and what kind of art mattered to me and what art could do, beyond what it had done for me up until that point."
Sara no longer works in the theatre. After her stint as Liz's assistant, she spent several years general managing Broadway tours, but ultimately decided to follow a different path and went to law school. Yet even in her current job, Sara finds herself still influenced by Liz. "I work for a lesbian judge," Sara said. "She presides over a drug court for people who have a felony drug charge. I want to start a drug court theatre group. The way I described it to my judge was that I want to do a Liz Swados-type theatre group with them. Some of these people have incredible voices and incredible stories to tell. My judge thought it was awesome."
"Liz makes me want to be a better version of myself. To embrace my own faults, meet my own demons, be a more authentic version of myself because that's the only way to be. I never had anyone else in my life like her, ever. I don't think it was too hyperbolic to say that it was a life-changing experience for me. I didn't see myself in this sort of eccentric avant-garde world that is Liz Swados. But what I think is so unique is that she had a way of speaking, in her language, which could be avant-garde but also so universal and poignant at the same time."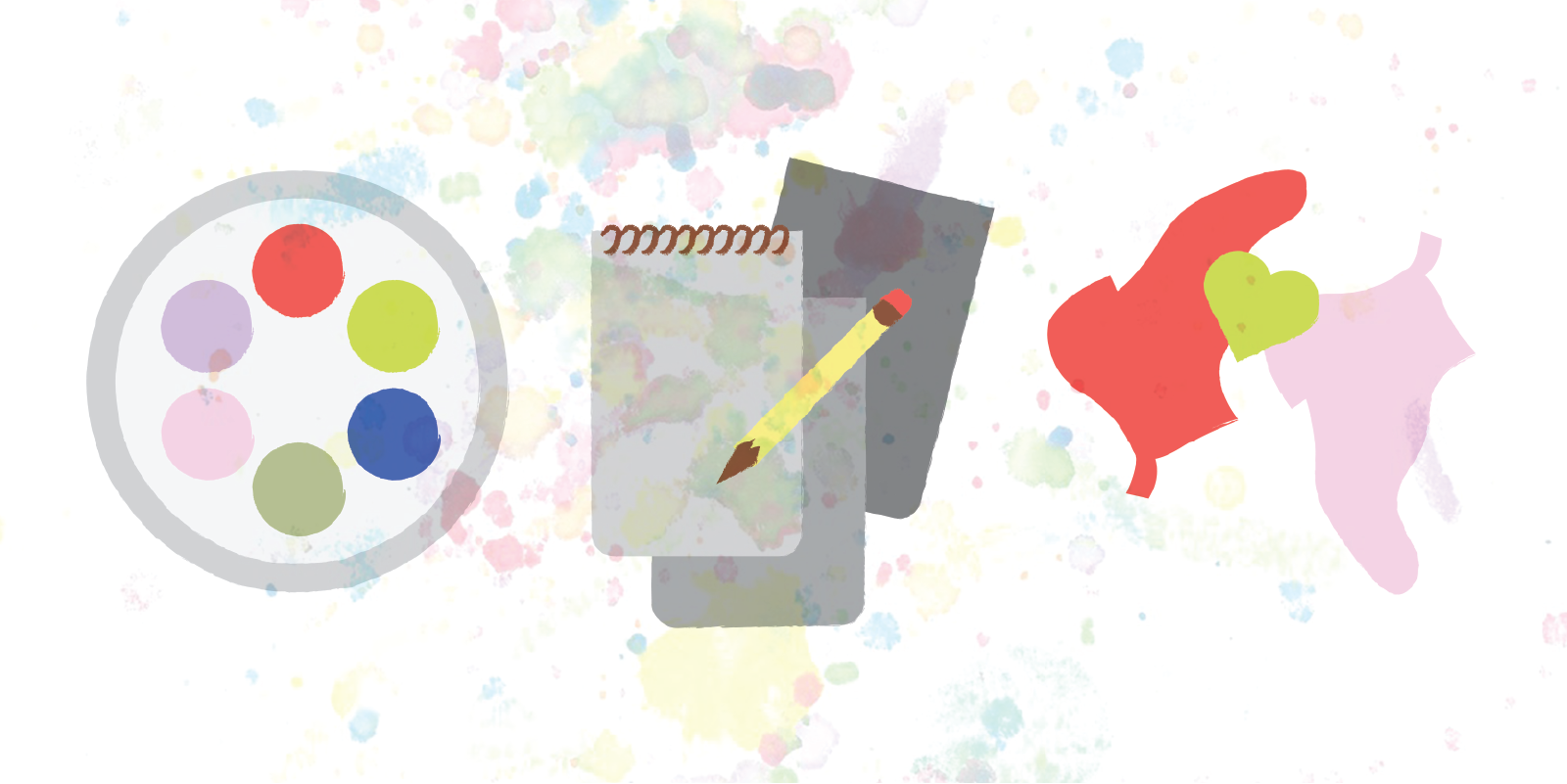 REBECCA KEREN
Connection to Liz: One of Liz's NYU students, she became Liz's poetry manager and writing partner.
Now: Rebecca continues to act and write. She is also the marketing and design associate at Frankel Green Theatrical Management/54 Below.
By the end of Liz's life, Rebecca felt that she was like a daughter to her. In fact, "everyone in the hospital knew me as her daughter," she said. Their extremely close relationship included collaborating on two musicals, but Rebecca was also Liz's poetry manager, dramaturge, and the inspiration for the character of the Bat Mitzvah tutor in Liz's most recent novel, Walking the Dog, which came out posthumously in June 2016. It all began, however, when as an NYU junior, Rebecca was cast in Liz's new musical The Dybbuk.
Like a Golem, a Dybbuk is a mythological Jewish creature. Rebecca had grown up in an observant Jewish family; the tradition of the Dybbuk was very familiar to her. "Doing the Dybbuk, it was a piece that basically called upon all my knowledge," Rebecca said. "Because of my Jewish background, Liz relied on me a lot, almost like a dramaturge. I had really been trying to get away from being Jewish. I had been told at NYU that I was too Jewish. Then on the flip side there was Liz."
Having come from a similar background, Liz comprehended Rebecca's internal conflict and they shared the "mutual understanding of being Jewish girls." Liz helped Rebecca to realize that "you can't undo my Jewishness from me. She helped me settle into it, not be upset with it. She allowed for the process of being in the arts, but being Jewish."
When tech for The Dybbuk happened to fall over Passover, Rebecca pointed out this problem to Liz who immediately suggested that they make a Seder together. They ended up having forty people, including the cast of The Dybbuk, attend the Seder at Liz's apartment. "I cooked twenty-two pounds of brisket," Rebecca remembered, "pounds and pounds of potatoes, chicken soup, matzah balls… I had blisters all through The Dybbuk because I cut twenty-two pounds of brisket by hand. It was so wonderful."
The aspect of Judaism that Liz found most exciting was its ritualistic nature. Just as Josie recalled theatre having been a sacred ritual for Liz, Rebecca noted that Judaism held compelling ritual for her too. Rebecca listed, "Dunking three times, any of the hand motions that go along with incantations of kaballah, and Seder," as examples of Jewish rituals to which Liz felt particularly connected. However, Rebecca was quick to point out that Liz was not only attracted to religious rituals in Judaism. Liz was fascinated by the rituals that her Catholic friend Ellen Stewart [the founder of La MaMa] observed, and by the rituals of the ancient Greeks, which she had explored in her Greek trilogy of Medea, Electra, and The Trojan Women at La MaMa.
Liz's connection to Rebecca went beyond religion and ritual. As she told Rebecca when she asked her to manage her poetry, "we have the same heart."
Being Liz's poetry assistant gave Rebecca "free reign to submit her poems, and she wanted at least 30 submitted a week. After the first month, she started getting rejections. And she would call me. I did this for her for a long time, maybe 5, maybe 6 years. Beyond that, it led to us meeting every other week to check in with each other and we developed a lovely friendship."
The friendship grew into an even stronger collaboration when they wrote two musicals together, Atonement and Rachel and Leah. According to Rebecca, in the summer of 2006, Liz suggested they write a piece together about Rosh Hashanah. Rebecca remembers responding, "we can't write about Rosh Hashanah. That's just the beginning. We have to write about the ten days, the cycle that is Rosh Hashanah to Yom Kippur." From that, Atonement was conceived. Rebecca recalls that when she later expressed a long-harbored desire to write about the biblical matriarchs Rachel and Leah, Liz acquiesced readily, saying, "Okay, when you get it done, I'll write the music." Rebecca found the process of writing with Liz to be "easy," which she attributes to the strong bond of trust that had already been established between them. "Basically I handed over the script and the libretto," Rebecca said, "and she called me when it was ready and she played it for me."
"What Liz cared about was telling a story that needed to be told, illuminating some issue that needed to be told," explained Rebecca. "She wasn't doing it for the money. Liz would say, 'I do this for love.'"
"I think Liz accepts people for who they are. So when I would say I want to be a writer, she would tell me to write every day. And she would read it and she would give me notes. She would encourage volume. Liz's canon is enormous. Liz was constantly creating. What Broadway writer also writes novels, writes scores, writes plays, and also teaches and is a wife and a mother to two dogs?"
"As I talk I'm looking at so many things in my room that she gave me," Rebecca said. "I have notebooks and notebooks of hers. I have all her clothes." But there is one gift that particularly stands out. "She gifted me this crazy cool pair of shoes. We were the same size."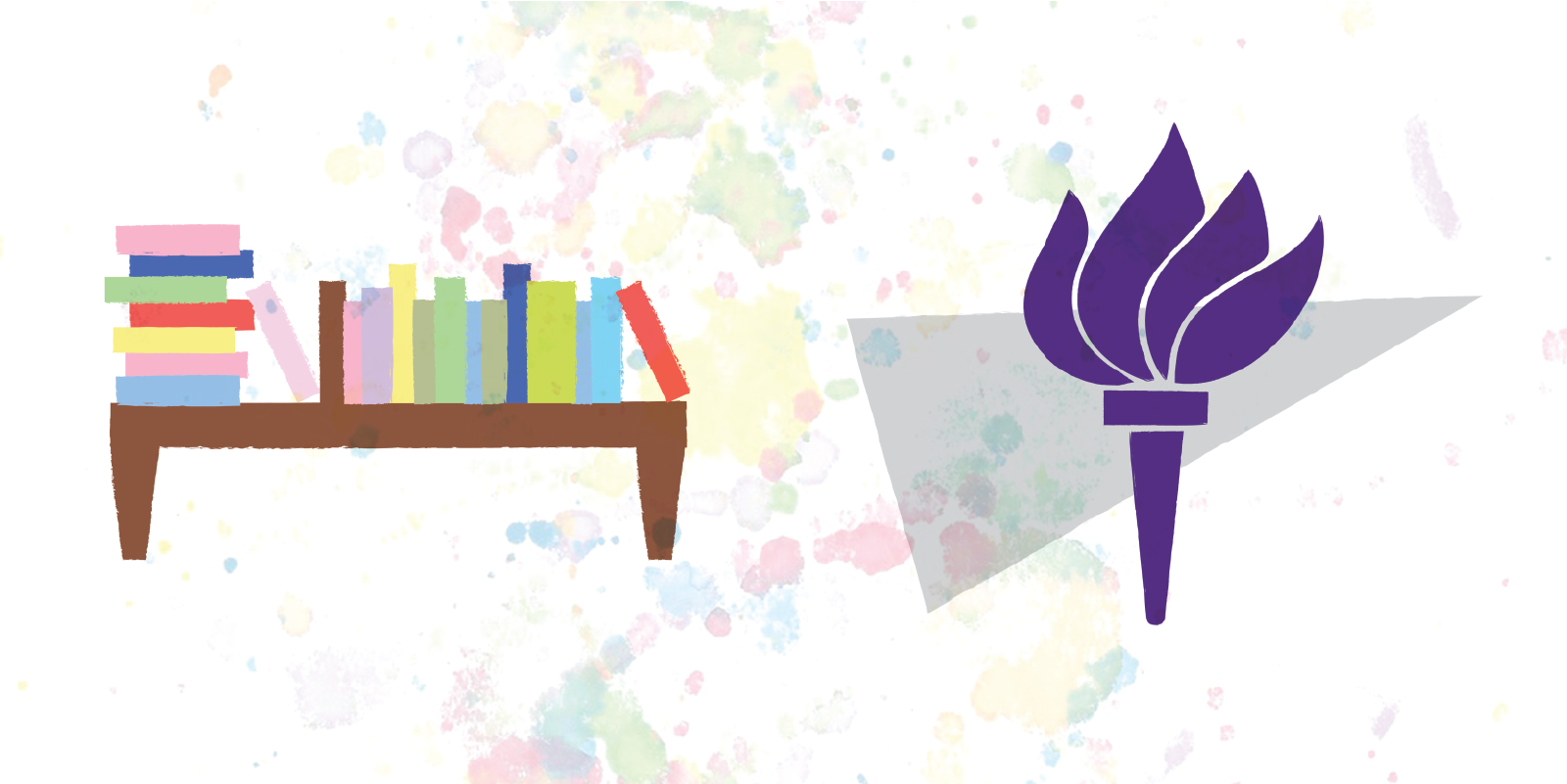 EMMA TATTENBAUM-FINE
Connection to Liz: One of Liz's NYU students, she is a founding member of Political Subversities, the political sketch revue created by Liz.
Now: A comedian and TV writer.
Even before she went to NYU, Emma had a vague awareness of Liz Swados. "My parents are lesbian Jews who are into theatre, so they knew of her for a hundred reasons," Emma explained. But spring of her freshman year, Emma saw an audition notice for a new Liz Swados show that "stopped me dead in my tracks." The breakdown called for a variety of unusual combinations, including dancers who wrote and writers who were funny. Emma didn't usually fit traditional breakdowns but she was a dancer, writer, and comedian. She knew she had to take this audition seriously. At the audition, "I didn't break eye contact with her at all," Emma remembered. "I just listened intently and really went for it. I think looking at the tribe that she amassed, that is a commonality: a bizarre level of focus."
The show turned out to be The Reality Show, a musical revue consisting of sketches and songs intended to prepare and ease the transition to college for incoming students. The impetus for The Reality Show was the tragic phenomenon of copycat suicides that had recently occurred on campus. It has subsequently become a campus tradition, but Emma was part of The Reality Show in its very first year. Although she looked back on the experience as "the coolest thing I've ever been a part of," Emma admits that they didn't really know what exactly they were creating together at the time. "She created an environment where she was 100% in charge but didn't know what the product was going to be. That was mind-blowing for me. Liz fostered a space where everyone was a student."
If Liz created an environment in which everyone was a student, there were also ways in which everyone was a teacher. "She made everybody find something genius in themselves that couldn't be taught but could be brought out… [It] was super transformative for me vocally. I was a soprano and very ashamed that I couldn't belt, but Liz introduced all these African chants. We were making these sounds that had nothing to do with choir or [typical musical theatre like] Guys and Dolls. It was really like finding an alternate personality. Finding your voice."
After The Reality Show, Emma continued to work with Liz on new material. She was one of the founding members of the musical political sketch comedy group Political Subversities. Liz would use stylistic contrasts and a variety of musical genres in order "to stay ahead of the audience." Emma believes that Liz's manner of comedy "feels better for this day and age" because it grows increasingly timely as "people get more distracted by their phones." Emma is still a part of Political Subversities to this day. While the majority of the current company members have worked with Liz in some capacity, not everyone has. The commonality in the cast is that they are all "dorkily excited, invested, and wear that on their sleeves."
But Emma didn't only do comedy with Liz. Like Rebecca, she also participated in The Dybbuk. Emma took a related class of Liz's that investigated the idea of horror, exploring what made things scary. She remembered singing a Yiddish song while digging a grave. She also learned the Kaddish, the Jewish prayer recited over the dead, for The Dybbuk. "I never learned it from being a Jew," Emma stated. "I learned it from doing that piece." Emma and her parents attended Rebecca and Liz's Seder, which she described as "the best Seder I'd ever been to." However, the highlight of Emma's Dybbuk experience wasn't about ritual. For her, "the coolest thing about the experience was inviting other people into Judaism, to understand more deeply. I loved learning about it with my Christian theatre friends—Jewish mysticism and the creepiness of the unknown."
Even after she graduated, Emma used to visit Liz at her house. "Her coffee table was huge, just riddled with books and papers," described Emma. "That to me was the most creative space. Her handwriting is so alive. Everything was all over the place, also all these books she was reading, and it just looked like a dream to me to have that kind of creative process." She recalled that Liz "would just sit and be extremely available, really present. Most people don't do that."
"She was also always trying to get me to do what I really wanted to do. She really brought me back to the purpose of comedy. She kept me on course."
Emma suggested that perhaps the impact of comedy was even more significant to Liz because of her struggles with depression. Liz understood the necessity of "making people laugh." When Liz heard that Emma wanted to create her own comedic video but lacked the funds, she gave Emma the entire sum needed and instructed her to "make exactly what you want with this." The only directive was that she didn't want public acknowledgement of her financial support.
That in itself speaks to Liz's Jewish integrity and her sense of making the world a better place. In Jewish tradition, the holiest act of giving is one that is anonymous. The giver doesn't receive accolades for her good deed; the deed itself is enough. This was certainly the case with Emma, for whom "that gesture was a really big deal." Emma made a video that felt simultaneously strange and very true to herself. It was Lisa Frank as "a sad clown character" returning from rehab and, she revealed, "the character has some of Liz in it."
"Liz modeled a way of being a mother without having children. A totally alternate lifestyle for women, as we are inundated with narrow ideas of motherhood. She was a mother/mentor to a huge number of artists, with enormous impact on each. Truly a feat of time management and a big heart with room for a lot of people. I was so lucky to have met her when I did," Emma said sitting across from me at the Union Square Barnes and Noble where Liz's book release event for Walking the Dog was about to take place. "The most inspiring thing to me about her is that she just created relentlessly the whole time. I would love to be in my 50s and be writing every day like she did… The idea that she is dead and that this book is coming out now is the most Liz thing that could possibly be happening; it's her productive sense of humor."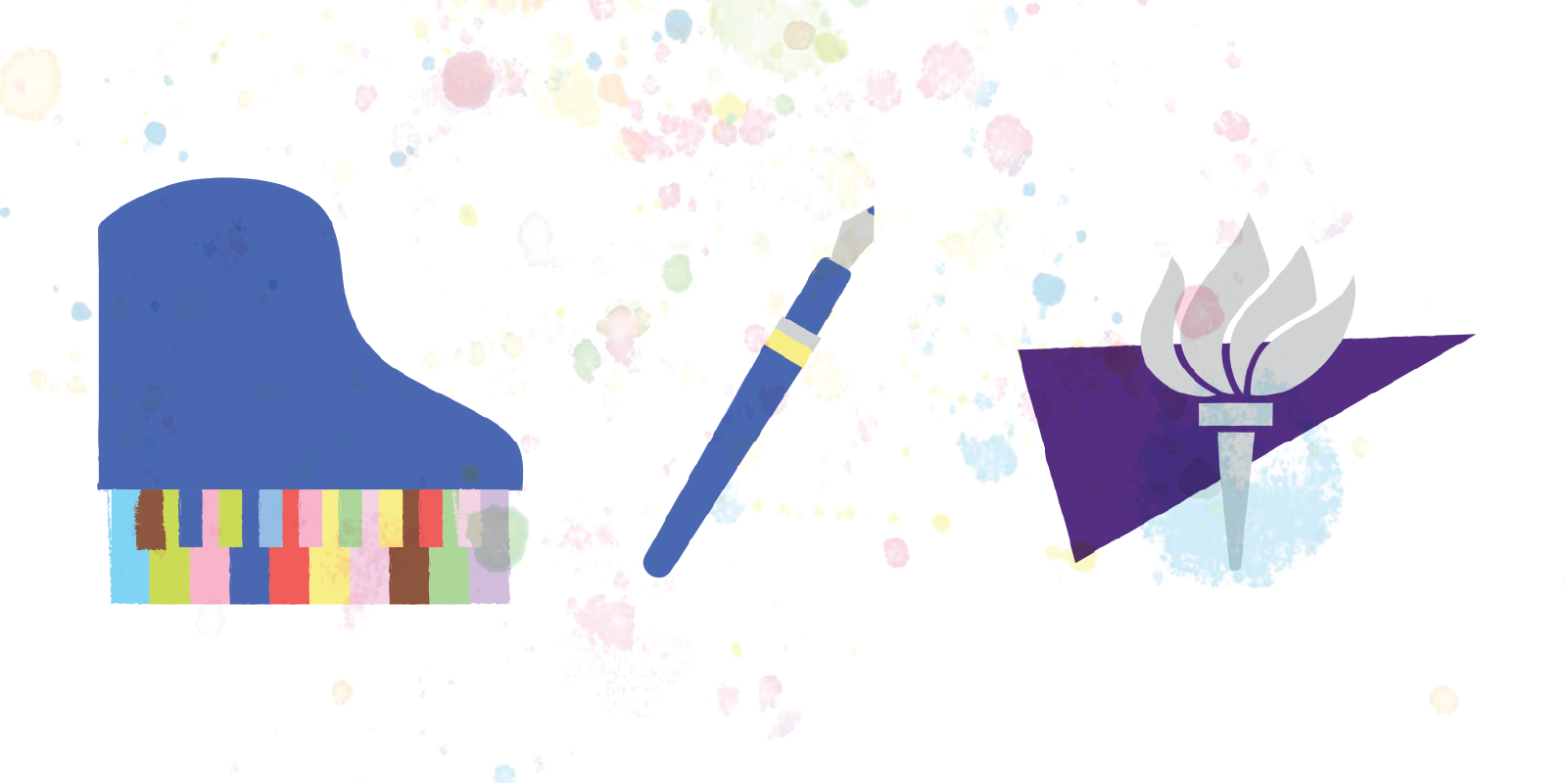 SHAINA TAUB
Connection to Liz: One of Liz's NYU students, she went on to music direct shows for Liz including Atonement and Sousa.
Now: An award-winning songwriter, Shaina has written music for shows at A.R.T., Signature Theatre and The Public Theater. As a performer, she has appeared in Hadestown and Natasha, Pierre & The Great Comet Of 1812.
One of the first things that Shaina Taub experienced as an NYU freshman was Liz Swados' The Reality Show. "It completely blew my mind," said Shaina. "Not only did it make me feel less alone and less scared, it opened my mind to so many things that were to come artistically too."
It wasn't until Shaina's sophomore year, though, that she signed up to take one of Liz's classes, titled Performance, Composition, Adaptation (she did so at the urging of her friend Sam Pinkleton, who will be directing Runaways at New York City Center this July). Shaina remembered that in Liz's class, "her big thing was to cut the bullshit. Do it, do it, you just have to do it. She believed in you in a really fierce way. It was this really great bullshit-free zone."
It was in Liz's class that Shaina first began writing songs, setting passages from The Art of War and The Masque of the Red Death to music.. Her first collaboration in the class ended up being with the man who is now her fiancé. "It was so fun and awesome," Shaina said, recalling a time when, "for me writing was so new, just to have the courage to write something and share, to make something with someone else in the class."
But Performance, Composition, Adaptation was only the beginning. "Right after I took that class, she emailed me: 'you're going to musical direct my oratorio. It's called Atonement. I want you to music direct, be at the piano, and conduct it for forty singers.'" Shaina was thrilled by the faith that Liz was placing in her but also aware of the challenge that lay at hand as well. "I had no experience, but she was like, 'Do this. I'm putting it in your hands.'" In the end, everything came together. "It was just so exhilarating," said Shaina of Atonement. "That night she gave me a blue fountain pen. That [gift] is really important to me."
"She was fiercely generous," remarked Shaina, "so giving, always willing to talk. I met her and took her class and started working with her when I was 18. Even though she had such an immediate impact on me in those formative years, the best teacher's lessons only deepen over time. It's something we carry artistically forever."
One lesson Shaina learned from Liz is that "the song was always in service of something greater. It was never about you and your song. That really stuck with me and is a barometer of projects I want to do." Shaina mentioned a new musical about the suffrage movement that she is currently working on as an example of a story that feels as important as the stories that Liz told. The feminist subject matter of the suffrage movement seems fitting too. "It was never overt but Liz was always telling incredible female-driven narratives," Shaina pointed out, "Women in the Bible, women in mythology, those are among the best stories."
Given Liz's legacy, it is probable that those who were influenced by Liz will continue to write their own narratives as empowered women, both in their own artistic lives and in how they, in turn, mentor others.
Appendix: A timeline of  the work by Elizabeth Swados mentioned in this piece.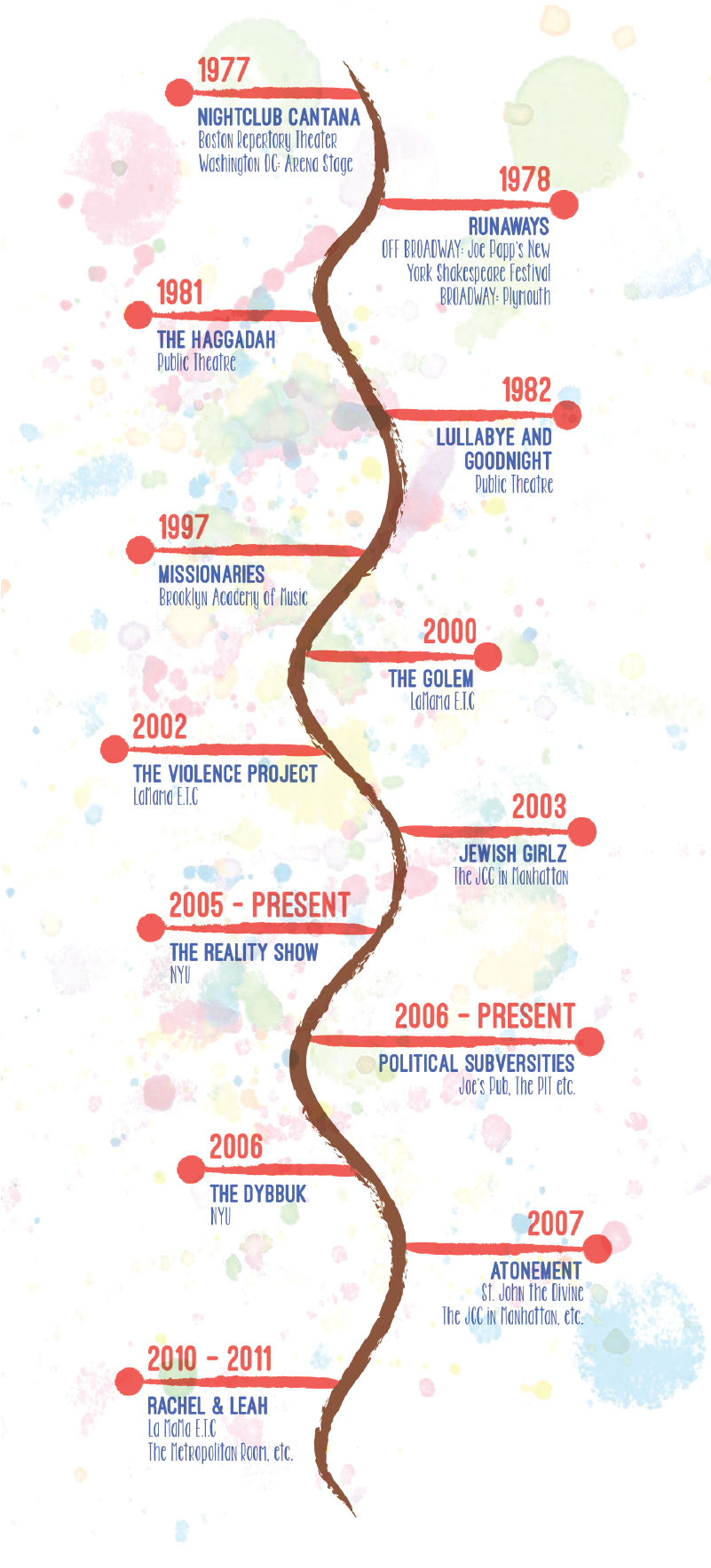 ---
Sarah Rebell is a musical theatre writer whose shows include Off the Wall, The Awakening, and Rose Petals. Workshops/Readings: Playwrights Horizons, Musical Theatre Factory, STAGES Musical Theatre Festival, Finger Lakes Musical Theatre Festival, NYMF, NYU, Vassar College. Sarah's work has also been performed at 54 Below, The Berkshire Musical Theater Writers Lab, The Duplex, the Laurie Beechman Theater, and the Metropolitan Room. She has also written for HowlRound.com and is the creator of #ReadingForParity, a blog project to raise awareness and encourage gender parity in the theatre. MFA: NYU Graduate Musical Theatre Writing Program.