7 Women of Theatre History You Should Know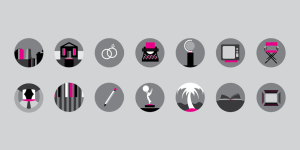 Written by Shoshana Greenberg
Graphics by Desiree Nasim
March 14th, 2016
Whenever I do theater research, I come upon a women of the theater whom I've never before encountered. Usually this woman was active in the early to mid-20th century and often this woman has a slew of Broadway credits or was the first woman to do something important. With this feature for The Interval, I want to bring some of these women to a wider audience. They all have a variety of talents. They've acted, directed, produced, and/or written. They've worked both in New York and across the country. They've created the theater they wanted to see in the world and in the process have made lasting changes in the way that theater operates today. Some of them have worked together and/or served as inspirations for one another. The theater community is small, but it is also vast, and many women contributed to it throughout the last century. These women—Vinnette Carroll, Micki Grant, Cheryl Crawford, Margo Jones, Zelda Fichandler, Frances Goodrich, and Hildy Parks—are only seven of them. I hope you enjoy learning about them as much as I did.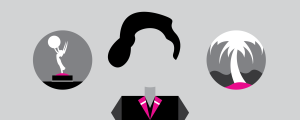 Vinnette Carroll
"I have had a great deal of hurt in the theater both as a Negro and as a woman, but I don't get immobilized by it. I tell myself that no one individual is going to make it impossible for me."
– Vinnette Carroll in The Los Angeles Times, 1967
Broadway rightly celebrates its diversity this season, but it's a shame that its past doesn't factor more in the conversation. If it did, more people might know about Vinnette Carroll, the first African American woman to direct on Broadway. Between 1956 and 1982, Carroll had 10 Broadway credits, four as a performer and six as a writer and/or director. One of her musicals Your Arms Too Short to Box with God, an adaptation of the Gospel According to St. Matthew, appeared on Broadway three different times in the span of six years.
She was nominated for three Tony Awards in her long career, one in 1973 for directing Don't Bother Me, I Can't Cope, Micki Grant's musical revue, and two in 1977 for directing and writing Your Arms Too Short to Box With God.
Carroll is also credited with conceiving Don't Bother Me, I Can't Cope, as it was developed at Carroll's off-off-Broadway group Urban Arts Corps in 1970. Founded in 1967, the Urban Arts Corps was a New York-based training and producing organization devoted to supporting black and Hispanic theater and actors, and Carroll served as its founder and artistic director. Cicely Tyson and Sherman Hemsley came through the program, as well as hundreds of other performers. Carroll also served as the director of the New York State Ghetto Arts Program, which brought theater and dance to poor neighborhoods.
Though New York-based, Carroll worked across the country and internationally. In Los Angeles, she worked at Inner City Repertory in the Watts district. She also staged Don't Bother Me, I Can't Cope at the Mark Taper Forum in 1972, which then moved to the Huntington Hartford (now the Doolittle) Theatre in Hollywood. Your Arms Too Short to Box with God was developed for the Spoleto, Italy Festival of Two Worlds in 1975, and made its way to the Ford's Theatre in Washington, DC, before heading to Broadway.
Born March 11, 1922 in New York City, Carroll moved to Jamaica to live with grandparents at age three. At 10, she returned to Harlem and attended public school. Her parents instilled in her a love of culture, and in high school she played viola in the Dean Dixon Symphony.
Her father was a dentist and hoped his daughter would become a doctor. Carroll graduated from Long Island University in 1944 and then from New York University, where she earned a master's degree in psychology. While in school, she took acting classes, studying with Lee Strasberg and Stella Adler at the Erwin Pescator dramatic workshop at the New School. Soon, theater would become more than a hobby, and after enrolling in a doctorate program at Columbia, she left to pursue theater full time.
While she found work as an actor in the 1950s, her most successful project was her own one-woman show. In her Broadway debut, a 1956 revival of A Streetcar Named Desire with Tallulah Bankhead, she played "negro woman." The production played 15 performances. Many of her performances were short lived. Her next Broadway bow, the play A Small War on Murray Hill, closed after a week. Another play, Jolly's Progress with Eartha Kitt and Wendell Corey, played nine performances.
Her endurance paid off, however, and in 1962, Carroll won an Obie for her performance in Moon Over a Rainbow Shawl, a play by written by Trinidadian actor-playwright Errol John. She played Sophia Adams in both the 1958 debut at The Royal Court in London and in the New York production at the East 11th Street Theatre. She then had an off-Broadway hit with her musical adaptation of seven sermons, Trumpets of the Lord. Trumpets… also opened on Broadway but closed quickly.
Carroll had a successful film and television career with appearances on such shows as All in the Family and the films Up the Down Staircase and Alice's Restaurant. She won an Emmy Award in 1964 for co-conceiving and supervising the TV program Beyond the Blues, which dramatized the works of black poets.
In the 1980s, Carroll bought a house in Florida and founded the Vinnette Carroll Repertory Company in Fort Lauderdale, which produced the work of minority actors and writers. A trailblazer for African American women in the theater, Carroll had her hand in acting, writing, directing, running arts organizations, and mentoring the next generation. She died in 2002 at the age of 80.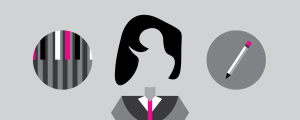 Micki Grant
"Dying for country, dying for honor
Dying for God and peace and banners on a pole.
Before we lose our humanity
Let's stop this insanity
And turn our children's history books around.
Let's do a little living for peace.
Not dying, but living for peace."
-"Fighting for Pharaoh", Don't Bother Me I Can't Cope
It's hard to talk about Vinnette Carroll without talking about Micki Grant, the three-time Tony nominee and one of the few women composers to have had her work done on Broadway. Grant collaborated with Carroll on the musical revue Don't Bother Me, I Can't Cope, which landed on Broadway in 1972, and on Your Arms Too Short to Box With God, which first came to Broadway in 1976. They also worked together on the shows The Ups and Downs of Theophilis Maitland, Step Lively, Boy (1973), and Croesus and the Witch (1971).
Grant was born on June 30, 1941 in Chicago. Her parents, Gussie and Oscar Perkins, encouraged her in the arts, even though neither was in an artistic profession. Her father, a barber by trade, was a self-taught pianist, and passed his musical talent on to his daughter. Grant began piano at age eight and drama classes at age nine. After high school, she moved to Los Angeles, where she was cast in James V. Hatch and C. Bernard Jackson's 1959 musical Fly Blackbird, which dealt with civil rights. The show moved to New York, where it opened off-Broadway and won the 1962 Obie Award for Best Musical.
While in New York, Grant pursued both her acting career and her higher education. She graduated Summa Cum Laude from CUNY's Lehman College, earning a B.A. in English and Theater. While performing in Jean Genet's long-running play The Blacks, she studied acting as well. It was also at this time that she started writing, collaborating with Carroll on Don't Bother Me, I Can't Cope through Carroll's Urban Arts Corps organization, with Grant writing the music and words and Carroll directing. They put on the show there in 1970 before it made its way to Broadway in 1972, where Grant also performed in the show.
Grant was one of the songwriters on the show "Working," a musical with a book by Stephen Schwartz and Nina Faso that used songs from different writers, such as Grant, Mary Rodgers, Craig Carnelia, James Taylor, Susan Birkenhead, and Schwartz. They adapted the show from Studs Terkel's 1974 book Working: People Talk About What They Do All Day and How They Feel About What They Do, which contained interviews with working people from a variety of jobs. The show mirrored the book's format with songs from various workers. It opened May 14, 1978 at the 46th Street Theatre (now the Richard Rodgers) and was nominated for six Tony Awards, including Best Original Score.
In June of 1980, Micki Grant's final Broadway musical, It's So Nice to be Civilized, opened and closed within a week. The show starred Mabel King and Vivian Reed as two of the residents of Sweetbitter Street, a street in a city ghetto, where a social worker initiates an art project. Grant's work, however, extended off-Broadway and beyond. She wrote the music and lyrics for The Prodigal Sister in 1974 and for Phillis in 1986, as well as the English lyrics for Jacques Brel Blues.
Throughout her years of writing, Grant continued to act. She received a Helen Hayes Award, the awards for excellence in D.C. theater, for her performance as Sadie Delaney in Having Our Say at The Kennedy Center in 1996. The play, Emily Mann's adaptation of the story of the Delaney sisters, opened on Broadway in the spring of 1995 and then toured the United States with Grant in the cast. She also traveled with the tour to Johannesburg, South Africa in 1998.
Along with the Helen Hayes, her list of awards includes the Grammy, Drama Desk, Outer Critics Circle, NAACP Image Award, the National Black Theatre Festival's Living Legend Award, the Dramatists Guild Lifetime Achievement Award, and the AUDELCO's Outstanding Pioneer Award. Grant also had a career in television. From 1965-1972 she played Peggy Harris Nolan on the soap opera Another World and also appeared on Guiding Light and All My Children.
Grant continues to contribute to musical theater. Don't Bother Me, I Can't Cope just finished running at New York City's York Theatre Company as part of their Musicals in Mufti series, and Grant performed some of the songs for an eager audience before the run.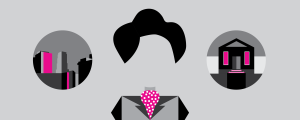 Cheryl Crawford
"My major task was to keep us solvent" – Cheryl Crawford
"There are doors to the inevitable everywhere." – from the play Shakuntala and Crawford's motto
Cheryl Crawford was a powerful female producer at a time when there were few women producing. She was also a co-founder of the Group Theater and the Actors Studio, two major movements in American theater.
Crawford was born in Akron, Ohio on September 24, 1902. An early plan was to become a missionary, but when she was 15 she played Lady Macbeth in an amateur production and the theatrical seed was planted. She graduated from Smith College in 1925 and went directly to New York to work in the theater.
Her first job was at the Theater Guild, where she worked as an actor, secretary, and stage manager and later as a casting director. She performed on Broadway in the plays Juarez and Maximilian (1926) and The Brothers Karamazov (1927) and assistant stage managed Eugene O'Neill's Marco Millions (1928).
It was through her work at the Theater Guild that she met Harold Clurman, an actor and play reader, and the two of them left the Theater Guild in 1931. They joined Lee Strasberg and became directors at the Group Theater, an ensemble they started based on the Moscow Art Theater and dedicated to Stanislavsky's acting method. They produced socially relevant plays with writers such as Clifford Odets, William Saroyan, Sidney Kingsley and Irwin Shaw. Crawford produced or directed many of these plays, including Awake and Sing, Waiting for Lefty, Johnny Johnson, and the Pulitzer Prize-winning Men in White. On Broadway she co-directed with Strasberg The House of Connelly with Stella Adler (1931) and directed Dawn Powell's Big Night (1933), Clifford Odets's Till the Day I Die (1935), and Nellise Childs's Weep for the Virgins (1935).
Crawford soon found that her strength lay in producing. She excelled at all the little details that hold a production together, as well as the big component of producing: raising money. In 1937 she struck out on her own as an independent producer and the following year presented All the Living, directed by Strasberg, and Family Portrait. Family Portrait had both a female writer and female director: Lenore Coffee (who co-wrote with William Joyce Cowen) and Margaret Webster, who worked regularly with Crawford. She was also a producer for the Maplewood Theater in New Jersey, a large stock company.
In 1942 she produced a revival of Porgy and Bess that ran for 286 performances at the Majestic Theatre, more performances than the original production that was produced by the Theatre Guild in 1935. The production also toured the country and returned to New York. Through this venture, Crawford had established herself as a substantial Broadway producer.
In 1945, Crawford, Webster, and Eva Le Gallienne formed the theater company American Repertory Theatre, which was dedicated to modern plays and classics. In a three-year span, the company produced eight shows on Broadway, including King Henry VIII, What Every Woman Knows, Alice in Wonderland, Ghosts, and Hedda Gabler. The company folded in 1948.
From American Repertory Theatre, Crawford founded the Actors Studio with Elia Kazan, Robert Lewis, and, later, Strasberg. She served as executive producer.
Her producing credits were varied, from musicals such as Brigadoon, One Touch of Venus, Flahooley, and Paint Your Wagon to Tennessee Williams. She produced four of Williams's plays: Camino Real, The Rose Tattoo, Sweet Bird of Youth, and Period of Adjustment. She famously turned down Death of Salesman, saying, "Who would want to see a play about an unhappy traveling salesman? Too depressing." Her biographer, Milly S. Barranger, called her a "woman of poker-playing instincts and gaming skills," and she largely beat the odds and was successful.
Crawford's lesbianism was well known in the theater social scene, and her longtime partner was Ruth Norman, a restauranteur and cookbook author. In June 1986, Crawford was walking up the steps to the New Dramatists building on West 44th Street when a student opened the windowless door too quickly, and Crawford was knocked down to the sidewalk. She died October 7, 1986, from injuries sustained from that fall. She was active in her theater career until the day she died.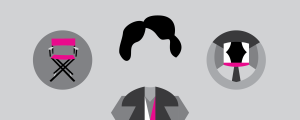 Margo Jones
"The answer is simple: if you want something very badly, you can achieve it. It may take patience, very hard work, a real struggle, and a long time; but it can be done. That much faith is a prerequisite of any undertaking." –Margo Jones
Margo Jones (Margaret Virginia Jones) directed five Broadway plays in the span of five years (1945-1950), but she is best known for her contributions to the American regional theater movement. Not only did she started her own theater in Dallas but she developed many of the features of regional and non-profit theater that are commonplace today, including low-cost theater-in-the-round staging, using a resident company of professional actors, selling subscriptions, developing boards, and involving the community. She was also a renaissance theater company woman, working on the marketing, publicity and fund-raising sides as well.
Nicknamed "the Texas tornado," Jones was born in Livingston, Texas in 1911 to Richard Harper and Martha Pearl (Collins) Jones. She graduated from Livingston High School at the age of 15 and attended the Girls' Industrial College of Texas in Denton (now Texas Woman's University), where she earned a Bachelor of Arts degree in speech in 1932 and a Master of Arts in psychology and education in 1933—and wrote her thesis about Henrik Ibsen. Her love of theater took her to the Southwestern School of the Theatre in Dallas, where she worked and studied, and in 1934 she went to California to study at the Pasadena Playhouse Summer School.
Jones then embarked on a year of world traveling, seeing theater in Japan, China, India, Africa, England, France, and New York. When she returned to Texas, she became assistant director of the Houston Federal Theatre Project and founded the Houston Community Players, which she directed from 1936 until 1942.
These formative years greatly influenced the type of theater Jones wanted to create. Jones believed that theater needed to expand and evolve beyond the commercialism of Broadway. At this time, professional theater barely existed outside New York City, and, as the war was coming to an end in the 1940s, Jones wanted to create a network of non-profit theaters. She was also influenced by the idea of a National theater from her work for the Federal Theater Project, and by European art theater, which she encountered on her travels.
While teaching at the University of Texas, Austin, in 1942, Jones met and began one of her most important collaborations with playwright Tennessee Williams. The following year she directed his play You Touched Me, which was co-written with Donald Windham, at both the Pasadena Playhouse and the Cleveland Playhouse. This partnership led her to Broadway, where in 1945 she made her directing debut with Williams's classic play The Glass Menagerie, which she co-directed with Eddie Dowling.
The play was such a success that when she returned to Texas in 1947 she was able to start her theater company, the first non-profit professional theater, Theatre '47, in Dallas. Theatre '47, which changed its name every year, provided the model for the resident theater movement of the 1960s and 1970s. It was during her years there that she discovered playwright William Inge and produced the premiere of Jerome Lawrence and Robert E. Lee's Inherit the Wind (1955) after eight Broadway producers turned it down. That play then moved to Broadway and became a classic.
Seventy percent of the plays Jones produced were world premieres. She was dedicated to new work and new writers, and many actors, including Larry Hagman and Jack Warden, got their start at her theater. Jones also wrote a book called Theatre-in-the Round (1951) about her work in regional theater.
Jones died in 1955, accidentally poisoned by carbon tetrachloride, which had been used to clean her apartment. She was 43 years old.
Lawrence and Lee established The Margo Jones Award to honor a pioneer of the American professional regional theater movement. It commemorates "that citizen-of-the-theatre who has demonstrated a significant impact, understanding and affirmation of the craft of playwriting, with a lifetime commitment to the encouragement of the living theatre everywhere."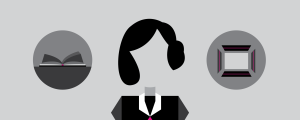 Zelda Fichandler
"[Starting a theater company] was… as whimsical as falling in love: a something that you can't evade, you can't avoid, you can't dodge, you can't go around. You don't listen to your parents. You think all obstacles are mythological and that you're going to have this thing, love, this person you love, this idea, at whatever cost. Your life is made in those moments. It's a moment of self-donation: 'I give myself to this.'"
-Zelda Fichandler
Zelda Fichandler called Margo Jones one of her heroes and an important inspiration. She won the Margo Jones Award in 1971 for founding Washington, DC's Arena Stage, one of the country's major regional theaters, in 1950, and serving as its producing director. Not only did Arena Stage win the first regional Tony Award in 1976 but it was the first regional theater to transfer a show to Broadway.
Fichandler was born in Boston in 1924 and soon moved to Washington, DC, where she grew up. Her father was a scientist and inventor but let Fichander explore her own interests. She appeared in children's theater and wanted to be an actor in order to "show people what other people could be like."
She began her studies in science at George Washington University and did well in chemistry. She thought she would be pre-med until she spent a summer at Cornell studying Russian and translating Chekhov. She transferred to Cornell, graduated Phi Beta Kappa, and went on to a master's in dramatic literature at George Washington University.
She continued to use her knowledge of Russian by working in military intelligence in the Russian division and by writing her thesis on Shakespeare and the Soviet Union. Later, in 1973, Arena would become the first theater to tour American drama to the Soviet Union with the play Inherit the Wind.
Fichandler co-founded Arena Stage with her husband Tom Fichandler and Edward Mangum. Fichandler met Mangum in one of her classes and, dismayed by the lack of professional theaters across the country, they decided together to start a theater company. They raised $15,000 and soon Arena Stage was born. Along with the theater-in-the-round style seating, Arena Stage also employed a resident company, an important decision for Fischandler who wanted to invest in her actors.
They converted The Hippodrome, a former burlesque and movie house, into a 247-seat theater-in-the-round, inspired by Margo Jones's theater in Dallas. After 55 productions in five years, they needed a larger space. Fischandler presented the board with a paper she titled The Economics of the Too-Small Theatre, and in 1955, Arena Stage converted the Hospitality Hall of the Old Heurich Brewery into a 500-seat theater-in-the-round, which they nicknamed the Old Vat.
During her first 10 years with the theater, Fischandler had two children. Her second child was born two months before opening A View from the Bridge in their new space at the Old Vat.
As Fichandler's family expanded, Arena Stage continued to expand as well. In 1961, the Fichandler Stage opened, designed by architect Harry Weese, who also designed the Washington metro system. The seating capacity now reached 827. In 1971, they opened a second space. Throughout the years they brought in visiting artists from around the world to serve their savvy DC theater community. Fischandler and her husband were also active in protesting segregation, and Arena Stage was the first integrated theater in Washington.
In 1967, against much opposition, she produced The Great White Hope, an epic play by Howard Sackler about African-American boxing champion Jack Jefferson, loosely based on the boxer Jack Johnson, who endures racism due to his success and his relationship with a white woman. The play originally clocked in at almost four hours, but it was cut down to two and a half when it transferred to Broadway the next year starring James Earl Jones and Jane Alexander. The play won the Tony Award for Best Play and the Pulitzer Prize for Drama. It was also made into a feature film.
1990 was Fischandler's 40th and final season as Arena Stage's Producing Director, making her tenure the longest of any non-commercial producer in American theater. In her own words, she said of the decision, "Well, it's as far as I can take this. Now I have to do something else. I can't push this any further." She then became a Life Trustee of the theater and devoted herself to her work as the chair of NYU's Graduate Acting Department, a position she began in 1984 and held until 2007. Through her work at NYU, she developed the next generation of actors with an eye toward the formation of acting companies, one of the principles that drove the creation of Arena Stage.
Like Jones, Fichandler now has an award in her honor. Started in 2009, the Zelda Fichandler Award is presented to directors or choreographers making an exceptional contribution to the national arts landscape through theatre work in a region.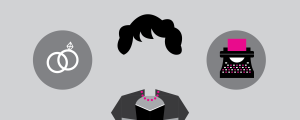 Frances Goodrich
"There isn't anything glamorous about us. We just have the capacity for hard work, and it has paid off."
-Frances Goodrich
Though Frances Goodrich began her theater career as an actor, she found the most success when she turned to writing. She and her husband, the actor and writer Albert Hackett, wrote together for both film and theater, winning the 1956 Tony Award and Pulitzer Prize for Drama for their adaptation of The Diary of Anne Frank.
Goodrich was born on December 21, 1890 in Belleville, New Jersey and moved to Nutley, NJ when she was two. Her Brooklyn-born father, Henry Wickes Goodrich, was an attorney who directed amateur plays, and her mother, Madeleine Christy Lloyd was a well-read woman of Huguenot descent. One uncle on her mother's side, David Demarest Lloyd, was an editor at the New York Tribune and a successful playwright.
The second daughter of five children, she graduated from Passaic Collegiate High School in 1908 and attended Vassar College, where she directed plays and graduated in 1912. She then attended the New York School of Social Work for a year before beginning a career as an actor. She began at the Players Club on Manhattan's Grammercy Park and then in stock theater in Northampton, Massachusetts. She then made her debut on Broadway in 1916 with Come Out of the Kitchen and over the course of 10 years appeared on Broadway in the plays Perkins, Daddy Long Legs, Fashions for Men, Queen Victoria, A Good Bad Woman, Skin Deep, and Excess Baggage.
During these years, Goodrich was said to be always fashionable and well put together and was frequently photographed for the newspapers. While performing in the play Chains in Chicago, she met Hackett for the first time, but they did not meet again until years later when Goodrich sought his help on a play she was working on called Such a Lady.
Goodrich's first two marriages, the first to the actor Robert Ames from 1917 to 1923 and the second to writer Henrik Willem Van Loon from 1927 to 1930, had ended in divorce. Van Loon and Goodrich had a "companionate marriage" and lived in separate residences. After the divorce they remained friends throughout their lives. She married Hackett in 1931 after their first Broadway success, and their marriage and writing partnership lasted until her death in 1984.
Hackett also began his theatrical career as an actor before turning to the pen. Born in 1900, more than nine years after Goodrich, he attended the Professional Children's School in New York City and was a child actor. He followed in the footsteps of his theatrical mother, the actress Florence Hackett, a silent film star. His brother Raymond Hackett also became a film actor.
Goodrich and Hackett began writing together in 1928, both looking to leave acting for writing careers. Their nephew, David L. Goodrich, described their collaboration: "She was the organizer, the one who shouted at producers (in ladylike tones); he was the main creator of sparkling dialogue." Their first project was a play called Western Union, Please, and their next play Up Pops the Devil premiered on Broadway in the fall of 1930, running for 148 performances at what is now the Golden theatre.
The play's success brought the team out to Hollywood to work at MGM. Their first project was a film version of Up Pops the Devil, which premiered the following year and starred Carole Lombard. Hackett served as the dialogue director. The story is about an ad man who quits his job to become a novelist, which upsets his wife (Lombard) and creates tension in their marriage.
While Goodrich and Hackett were finding success in Hollywood, a musical version of Up Pops the Devil premiered on Broadway the following season. Retitled Everybody's Welcome, the show had music by Sammy Fain, lyrics by Irving Kahal, and a book by Lambert Carroll. Goodrich and Hackett also had another play reach Broadway in May 1932: Bridal Wise, which played the Cort Theatre and ran 128 performances.
Their next Broadway play, The Great Big Doorstep, premiered 10 years later in 1942. In the intervening years they worked mainly in Hollywood. It was there that they created the successful Thin Man series and later co-wrote the screenplays for It's a Wonderful Life, Easter Parade, Father of the Bride, Seven Brides for Seven Brothers and in 1959 they wrote the screenplay version of The Diary of Anne Frank. In total, they have 48 screenwriting credits and four Academy Award nominations. They also helped to found the Screenwriters Guild, now the Writers Guild.
Playwright Lillian Hellman recommended them to producer Kermit Bloomgarden for the adaptation of The Diary of Anne Frank. The adaptation was their first thoroughly serious piece, and they worked on the adaptation for two years, spending time with Anne's father Otto Frank and visiting the attic where Anne and her family had lived while in hiding.
They returned to New York in 1962 and remained in their Upper West Side apartment overlooking Central Park until Goodrich died of lung cancer in 1984 at the age of 93.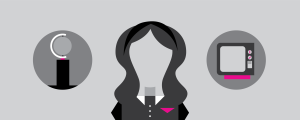 Hildy Parks
"How often have you asked the question, what does a producer do? The late beloved Oscar Hammerstein said, 'a producer is a rare, paradoxical genius—hard-headed, soft-hearted, cautious, reckless, a hopeful innocent in fair weather, a stern pilot in stormy weather, a mathematician who prefers to ignore the laws of mathematics and trust intuition, an idealist, a realist, a practical dreamer, a sophisticated gambler, a stage-struck child. That's a producer.'" -Co-host Robert Preston on the first televised Tony Awards in 1967, written by Hildy Parks
Hildy Parks has an extensive Broadway performance resume and list of film and television appearances, but her major theatrical achievements lie in producing and writing, most notably the Tony Awards from 1967 to 1986. With her husband Alexander H. Cohen, an independent theatrical producer, they put together the award show. Parks did the writing, Cohen the production end.
After being nominated for an Emmy Award in 1979, Parks and Cohen won in 1980 for producing the 34th annual Tony Awards (Parks won a second Emmy in 1982 for producing The Night of 100 Stars). They were also nominated for the 37th, 38th, and 40th annual Tony Awards. Along with her writing duties, Parks made sure that the show would be of interest to television viewers, signing familiar names and ensuring the shows were fast-paced and referenced current events.
The show was televised for the first time in 1967 after the American Theatre Wing, the creators of the award, almost abandoned the award show all together. The League of New York Theaters, later called the League of American Theatres and Producers and then The Broadway League as it is known today, signed on to co-produce the show with The Wing and asked Cohen to take over. Cohen then approached ABC with the television deal. The 1967 show began with Joel Grey singing "Willkommen" from Cabaret, and the broadcast was a hit, earning high ratings.
Parks did her research in the Lincoln Center Library. In those days, the Tony Awards often had a theme. The 1975 award show, for example, featured shows that had previously been done at the Winter Garden theater.
With Cohen, her work as a Broadway producer included the shows Anna Christie, I Remember Mama, Edmund Kean, and Play Memory. She was nominated for two Tony Awards, one for producing the musical A Day in Hollywood/A Night in the Ukraine in 1980 and the other for the play Play Memory in 1984. She won a 1984 Drama Desk award for Unique Theatrical Experience for the play La Tragedie de Carmen, which opened at Lincoln Center's Vivian Beaumont Theatre under the direction of Peter Brook.
Hildy de Forrest Parks was born on March 12, 1926 in Washington, DC. Her father, Steve McNeil Parks, was a high school principal, and her mother, Cleo Lenore Scanland Parks, was a concert singer. She graduated from the University of Virginia and soon after graduation moved to New York to play Curly's Wife in the New School's production of Of Mice and Men. In 1947 she made her Broadway debut in Bathsheba with James Mason. The following year she played the girl in Tennessee Williams's Summer and Smoke, directed and produced by Margo Jones. She made her London debut in 1950 in Mister Roberts.
Parks was previously married to the actor Jackie Cooper. They divorced in 1951. She then met Cohen, one of the producers of the play Be Your Age, in which Parks was starring on Broadway. They play closed after three performances. They had two sons together, Gerry and Christopher.
Her TV and film resume includes the films Fail Safe (1964) and The Group (1966), the daytime series Love of Life (1951-1955), as well as appearances on Philco Playhouse, Studio One, and To Tell the Truth, on which she was a panelist. As a writer for television, she served as the chief writer and script editor of CBS: On The Air, the week-long series of programs celebrating the 50th anniversary of the CBS Television Network. She also wrote William, an ABC special program introducing the works of Shakespeare to children. The show starred Lynn Redgrave.
After Cohen died in 2000, Parks died in 2004 at the age of 78 at the Actors' Fund home in Englewood, New Jersey. Aside from her achievements as a producer and writer for television and theater, the Tony Awards, as audiences know them today, owes a great deal, including perhaps their very existence, to her talent.
---
Shoshana Greenberg writes musicals, plays, and prose. As a journalist, she writes about theater and culture for websites such as Culturadar.com and Women and Hollywood. Her musicals include Lightning Man (Ars Nova ANT Fest) and Days of Rage, and her work has been featured in concerts at Lincoln Center, The York Theatre, the Duplex, TriArts Sharon Playhouse, Goodspeed, and The Laurie Beechman. As a playwright, her work includes Lost Girl in Florida Swamp (Fresh Produce'd's monthly performance series) and The Rapture of Our Teeth, a ten-minute parody play (ESPA's Detention Series, published on Indie Theatre Now). She earned her MFA from NYU's Graduate Musical Theater Writing Program after graduating from Barnard College. ShoshanaGreenberg.com; @vmarshmellow