The Interval is a theatre publication interested in ideas and how people think and view the world. The Interval features actors, writers, directors, composers, producers, and designers; people from theatre's past, present, and future. The only people we do not feature are men.
It can be difficult to be someone who identifies as a woman, but we believe it should be easy to have content that presents women as complex and unique individuals and that keeps the record straight about who was here and what they were doing and thinking. Because disliking sexism is a fundamentally different thing than liking and being interested in people who identify as women—and the latter is just as important as the former.
Since its founding in August of 2014, The Interval has been on the vanguard of theatrical interviews, writing, and ideas, and has changed the conversation surrounding women in theatre. Join us for what's next.
To read about the earliest inspirations behind the  The Interval, please see our 2014 Welcome Letter from the Editor. The Interval has been featured in The New York Times (twice, even), The Guardian, The Associated Press, New York Magazine's "28 Reasons Why New York Theater is Thriving," Longread's "Top 5 of the Week," and more.
Masthead 
Editor-in-Chief: Victoria Myers
Design Director: Desiree Nasim
Marketing and Copy Editor: Danielle Feder
Contributing Writers: Shoshana Greenberg and Sarah Rebell
Contributing Photographers: Miranda Barnes, Sofia Colvin, Jacqueline Harriet, Sarah Hiatt, Melodie Jeng, Tess Mayer, and Jessica Nash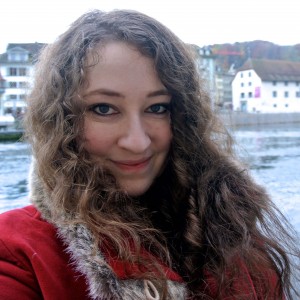 Victoria Myers: Victoria is the editor-in-chief of The Interval where she interviewed numerous Tony Award and Pulitzer Prize winners and nominees, and has conceived The Interval's special projects and events. After seeing her first I Love Lucy episode at the age of three, she decided trying to put on a show was a perfectly normal preoccupation. She plans to create and star in a multiple Emmy (runner-up) re-make of Green Acres and be a covert operative for the CIA. She is also a writer of various mediums, has produced a couple of musical theatre concerts, and was once an intern for the US House of Representatives.  She was born and raised in Akron, Ohio, which is known for rubber manufacturing.
Twitter/ Instagram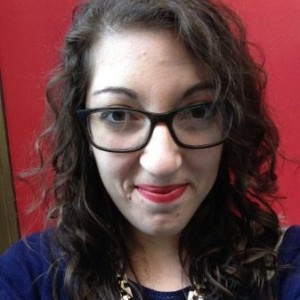 Danielle Feder: Danielle is a dramaturg and producer who dreams of a world where we no longer need the Bechdel Test. Her default state of being is "emotional about musicals," and for most of high school and college she refused to listen to anything but cast recordings. She's (probably) less pretentious now. She grew up on Long Island, and although she has worked hard to squash that accent, she can still go toe-to-toe with you in a round of Jewish Geography. Currently, she works at Signature Theatre, and is looking for new work to develop and produce. Lady playwrights, get in touch!
Twitter/ Instagram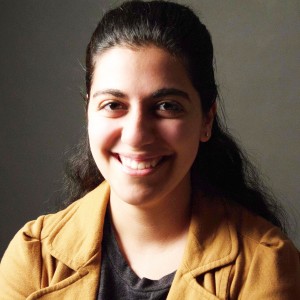 Desiree Nasim: Born and raised on Long Island, Desiree had always dreamt of the Broadway lights until she discovered she had 0% acting ability and 100% stage fright. After designing the playbills for her former high school's theatrical productions, she decided to put her talents to better use and pursue her passion for design. Currently attending The Fashion Institute of Technology, she holds an AAS in Communication Design and is currently working towards her BFA in Graphic Design. Typography, illustration, and publication design are her specialties. While leading a nocturnal lifestyle, Desiree is screenwriting (just by hobby not by trade). She hopes that one day her own designs will be featured under the same Broadway lights that inspired her one second and a million miles ago.
Twitter/ Instagram/ Website
Website built by Sarah Salenger.