Tiler Peck is On the Move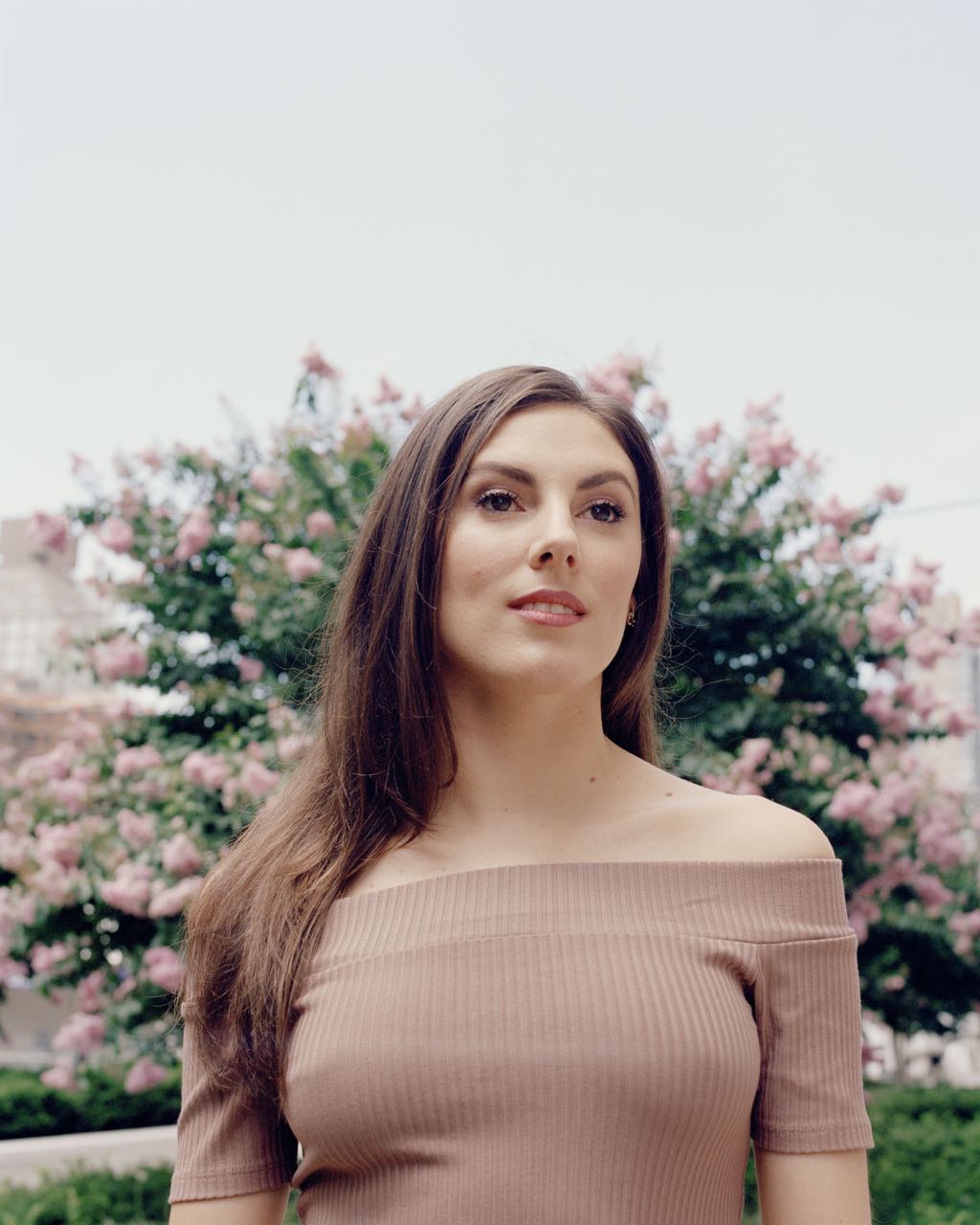 July 31st, 2018
In the last few years, a number of contemporary ballet choreographers have moved into musical theatre—Christopher Wheeldon as director and choreographer of An American in Paris and City Center's Brigadoon, and Justin Peck as choreographer of Carousel. Yet, despite the fact that some of the most famous and pioneering ballet-based theatre dance was created by female choreographers—Agnes de Mille, most notably—today, it's almost exclusively male choreographers getting the opportunity to put their stamps on the intersection of ballet and musical theatre. Tiler Peck might change that. One of the New York City Ballet's most lauded principal dancers, she made her Broadway debut as a child in The Music Man; performed the role of Louise, alongside Kelli O'Hara and Jessie Mueller, in the New York Philharmonic's concert of Carousel; and has long been involved with Little Dancer, the new musical helmed by Susan Stroman (the first women to choreograph a full-length ballet for the New York City Ballet). Lately, she's stepping into new leadership roles. Last summer, she became the first woman to direct and curate The Music Center of Los Angeles' BalletNOW, a program that broadens the definition of ballet. Her experience was filmed for a documentary of the same name, which was Executive Produced by Elisabeth Moss and now available on Hulu. I recently spoke with her about her goals for BalletNOW, the ballet world having so many men in leadership roles, her future as a choreographer, and more.
When you first started to put together the program for BalletNOW, it was important to you to have many different styles of dance, and in a way, define ballet loosely. Why did you think that was important, especially for a contemporary audience?
It all started with the Los Angeles Music Center. The CEO, Rachel Moore, asked me if I would be the first female to curate and direct these shows. And they have trademarked BalletNOW, and it's now like N-O-W capitalized. And so that title was already theirs. From there, using that concept, I thought, okay, what does ballet mean to me today? Because growing up, ballet was kind of my least favorite, just because I think that it takes the most discipline and hard work when you're younger, and it's harder to relate to classical music as opposed to contemporary pop music when you're six or seven. I think [a lot of people] think the same thing. They think that ballet is just tutus, pink tights, and the classics like Sleeping Beauty, Swan Lake, all those things. I love dancing those ballets, but I also think that the horizon has expanded. And I think that to be a ballerina today, and even the word ballet, is so much more loosely based than that. I wanted to showcase what I thought ballet meant today, and hopefully pay tribute to the genius choreographers like Balanchine, Robbins, and MacMillan, but also showcase the new voices of today, like Justin Peck, Christopher Wheeldon, and Michelle Dorrance, because I think that they're more easily relatable for the younger generation. I think that it's really important for ballet to reach out to the younger audience. So that's why I thought if I showed the different genres and the different styles and everything that I thought ballet meant today, there would be a little something for everyone in the audience.
Was there one piece where you knew right away you wanted to include it?
I think "One, Two, Three, Four, Five, Six," which is with four dancers: Michelle Dorrance and Byron Tittle, who are both tap dancers, and Virgil, who was a So You Think You Can Dance? finalist, and me. So you had a ballerina, a hip hop dancer, and two tap dancers. That's how I started the program off. It was the first piece of the first evening, and I thought that this was something where people were going to be sitting there in the audience and it was going to spark their interest very quickly, and have them thinking, "What? I thought I came to a ballet performance, what is this?" I really wanted that shock factor. That was the first piece that I thought, "Okay, this has to be on the program." And then the second thing I thought was I really wanted a Justin Peck piece on the program, because I think he just has this really fresh take that people can relate to and is really relevant right now.
I was reading another interview that said when putting it together you were trying to find the balance between pieces you really liked and also certain dancers that you really wanted to work with. Was that a challenge, especially when you're used to working in a company where you know the dancers very, very well?
I'm super picky when it comes to dancers, and my main goal was bringing the best, and I wanted to bring the best from different companies. I wanted people from the Paris Opera Ballet, from the Royal Ballet in London; I brought dancers from Miami City Ballet, American Ballet Theatre here in New York, and New York City Ballet. I really wanted a range of dancers, and really, they're all my favorite dancers. I knew exactly who I wanted to bring.
You first have to find out their availability. I knew which pieces I wanted to bring, but if the person that I had in mind to dance that piece wasn't available, then I was like, "I don't want to showcase the piece," because I was really specific on how I wanted the programs to look. It's hard to say which was more important, the dancers or the pieces, but I felt like it needed to be the perfect match. And it was really important to me that I paired dancers together from different companies, so that it would be a one-time thing—you would never normally see Lauren Cuthbertson from the Royal Ballet dancing with somebody from American Ballet Theatre. That was stressful because we had no time to put it together. They literally met and then they danced two days after. But I think that's what made the evening so exciting, especially for the dancers, because once you get to a certain point in your career you're constantly looking for the next challenge and what's going to help you grow as an artist. I think that having different partners, or making debuts in different pieces, is what excites us and keeps us growing.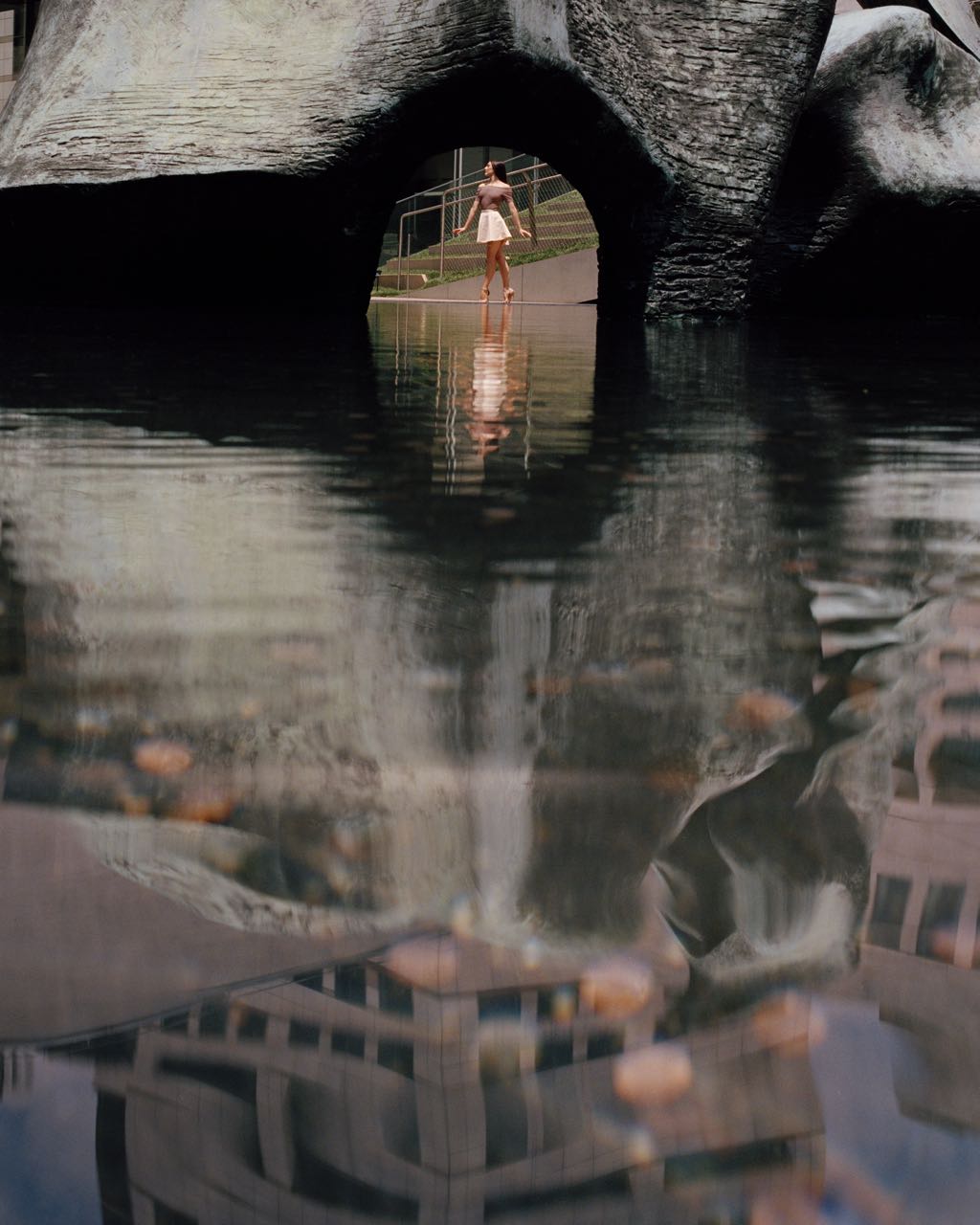 One of the things the documentary really shows is what a short amount of time you had to put the show together. How did you balance the technical and creative aspects of that, like having so many dancers and dancers coming from different companies who hadn't danced together before?
I think that was the hardest thing. I was being pulled in so many different directions and I had to kind of compartmentalize, because I also still had to dance at the same level as I'm used to, and it was like, "How am I going to do this when I have my focus on so many other things?" It was very important for me to still dance at the same level that I hold myself to. But it was really just about being in the moment with whoever came to me with a question, or if there was a problem. Whatever piece was going on, that's what got the attention, no matter if I was dancing next or not. In a lot of the documentary you see me in my costume because I was dancing the next piece, but I had to be out there and be the eyes for the other dancers. I think I took on a little too much by doing 15 ballets in three days, but I was just so excited, and I really wanted people in L.A. to be able to come back all three nights and to see something different. And we ended up doing it. In the end it was all so worth it.
Did being the first woman to be in charge of BalletNOW feel like extra pressure?
I think. I put the pressure on myself. I think I felt like this had to be a success so that other women would then be inspired to take on challenging roles. I didn't feel the pressure from the Music Center or anyone else, I just put it on myself. The ballerina is always held up on a platform in ballets, and we're always the center, but to have a woman be in a leadership position in the ballet world, that doesn't happen as often. It's definitely more male dominated when it comes to leadership roles. So, what was amazing about these shows was that it started from the top and it was very female centric. It was Rachel Moore from the Music Center who asked me [to curate and direct], and then Elisabeth Moss come on board [as Executive Producer of the documentary], so it felt very female power. It was really nice to be surrounded by so many powerful, successful women, and we were all helping each other succeed.
I noticed that a couple of the pieces you chose are from the theatre—like the pas de deux from Carousel—or are theatrical in different ways. There have been a lot of conversations in theatre, particularly for revivals, about who gets to direct them. Doing a piece like Carousel, even though you are doing the Wheeldon choreography for it, you're still the person performing it, and in this case, also the one in a leadership role. Did that make you reexamine how you thought about that piece?
With my background in theatre being a big part of me as a person, I think that I always am kind of drawn to those story-driven ballets. Carousel has always been this very special ballet to me, because when I was 17, I was basically picked out of the Corps de Ballet to dance with the very famous principal in the company, Damian Woetzel. So it's always held a very special place in my heart and I just think it's such a beautiful pas de deux. I think one of the most amazing things about ballet is a beautiful, romantic pas de deux. They basically make the ballerina do what she can't do alone. Some of my most favorite things to dance are when you feel like you're kind of floating and walking on air, and Carousel is definitely that kind of pas de deux. And it was important for me to have a theatre piece in the program as well, because that encompasses me and what I think ballet is, and I do think it needs some of that. And there's such a cross-pollination right now happening between theatre and ballet.
I know that you've been involved in the development of Little Dancer.
That's what I thought I'd do. I played Gracie Shinn in The Music Man on Broadway when I was 11, and then Ivy [in the recent revival of On The Town] was created on me. I didn't end up opening it because it went up at the same time as Little Dancer, but I did go in for a week and do it. Little Dancer is definitely having a second little life and about to, I think, do a lot of fun things.
Do you have any interest in eventually doing choreography for theatre?
I'm choreographing my first piece this summer in two weeks at the Vail International Dance Festival. It will be my first time choreographing for a professional festival with professional dancers. I grew up at my mother's dance studio, so I've been choreographing since I was 11 or 12, but on her students. So this will be my first main piece.
I've always loved choreographing, and it's just really hard. You look at the choreographers, especially in ballet, and a lot of them are men. A reason, I think, is because a ballerina's career, and the time she spends dancing, is so much more demanding. Yes, I've had this dream to choreograph, but I never have the time because I have to worry about being on stage as a principal dancer every night and dancing at a very high level, and there's a pressure that comes with that. I think that's why you see more men than women, because I just think they have more time to give to that skill of theirs.
It's definitely something that I would love to do, it's just all about timing. And this is the first year that I was like, "Okay, I'm going to actually set myself the goal of choreographing a piece." And really, I only had four days to put it together because the schedule is so tight. A lot of the choreographers that are going are just going to choreograph, and this is my first piece as a choreographer, but I'm also dancing in seven pieces over two weeks. So, that's what I'm saying: it's a lot different [in terms of gender] when you look at that. If I could go there and just focus on my piece, I think that would be very fun and really fulfilling, but I'm also having to split my time, kind of like I did with BalletNOW, where I'm like, "Okay, I need to focus on the piece, but I also have to focus on the seven pieces that I'm going to dance." And I'm also going to dance Cassie from A Chorus Line.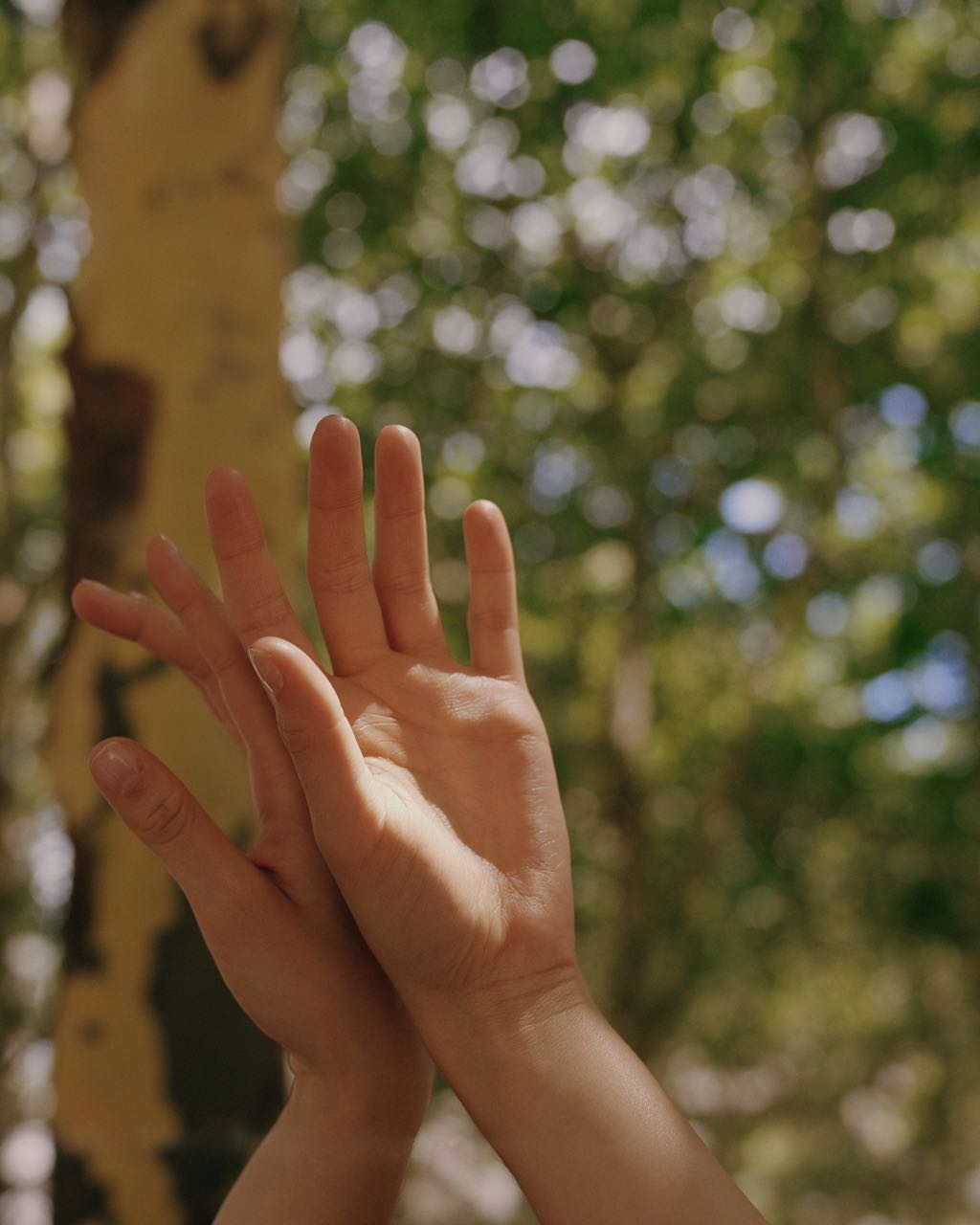 In a recent New York Times article, you were talking about it had taken you a little while to develop feeling more comfortable speaking out and being more assertive in rehearsals.
Ballerinas collaborate in the studio with the choreographers, but we're so used to being told what to do. Just by simply a choreographer giving us steps, and you just say, "Okay," and you do it. And it's more like using our bodies to vocalize rather than actually vocalizing using our words. I think putting myself in a leadership role, like doing BalletNOW, really helped me and forced me to use that side of me, because I had to or nothing would have gotten done, you know? I think that's why it's translated now into my career a little bit. It's knowing how a ballet career is so short, and knowing the things I want to do within that career, and not being afraid to say those things. I mentioned that sometimes in the past a ballet had been taken away from me because they wanted to give it to another ballerina, and I was very young, so of course I would say yes. I feel I had to wait and let other ballerinas do things, and now I feel like it's my time to do those things. I think BalletNOW definitely helped me just be more confident in myself.
You mentioned earlier that ballet was actually not your first passion. Was there a particular moment when that changed, or was it over time?
My mom always made me do ballet, because she said no matter what form of dance you do you're going to need your ballet technique, and thank God she did that, because clearly I wouldn't have had the career I've had. But when I was in The Music Man on Broadway, I went to see The Nutcracker at the New York City Ballet, and my father always says that I turned to him and I said, "Daddy, I'm going to dance on that stage someday." I don't know what it was about that company—my company now—I don't know if it was the speed, or something about the Balanchine technique, that just, all of a sudden, was exactly what I talk about in BalletNOW—it wasn't so classical. I was like, "Okay, here I can be in a company where I get to basically bring all the styles and all of my background together, and get to do ballets that are versatile." I didn't think a ballet company meant that. Definitely the School of American Ballet and New York City Ballet changed my whole view on what ballet is. And George Balanchine, who founded the company, was known for pushing the extremes. It was like, how fast can you go? How high can you jump? How far can you jump? I think that is what I found exciting, and it was unlike my preconceived notions of what ballet was.
From your perspective now, what do you think the biggest misconception is that people have about ballerinas, and having a career as a ballerina?
One is always that we don't eat, which is definitely not true, because the amount of hours we work is just like a professional athlete, and so you can only imagine how much we need to fuel ourselves. I think that's definitely one.
I think that it's such a glamorous art form. From the stage it looks so perfect, and we have to make it look like it's so easy. That's why I was really excited about the documentary; to show what happens offstage, and how much hard work really goes into it. I think a lot of time that can get lost in translation just because it is such a beautiful thing to watch from the audience. Elisabeth Moss, myself, and Steven [Cantor, director of the documentary] all really wanted this documentary not to over-dramatize anything, just simply show what it takes to be a ballerina, to put these shows together, and the sweat, the hard work, the determination, and also the beauty.
Are there areas of culture that you feel affect your work and how you interpret ballets?
Music. Honestly, I think that's the driving force for my dancing, for sure. People always say that I'm super musical, and they say, "How do you do that?" And it's so funny because I don't really think of it—I don't ever plan out anything. When I was really young, I always just heard music very clearly, and it was what helped me. My mom always says, "When you were eight you danced like you were 28." It's all about the music for me, it was like what I heard told me how I had to dance.
And that's the same thing with choreographing. Somebody said, "Oh, you know, you can just start with this music and then maybe put it to another piece later," and I was like, there is no way I could do that. For me, if I don't like a piece of music I'm not going to be able to choreograph steps that I like, because it's such a huge part of me as a dancer.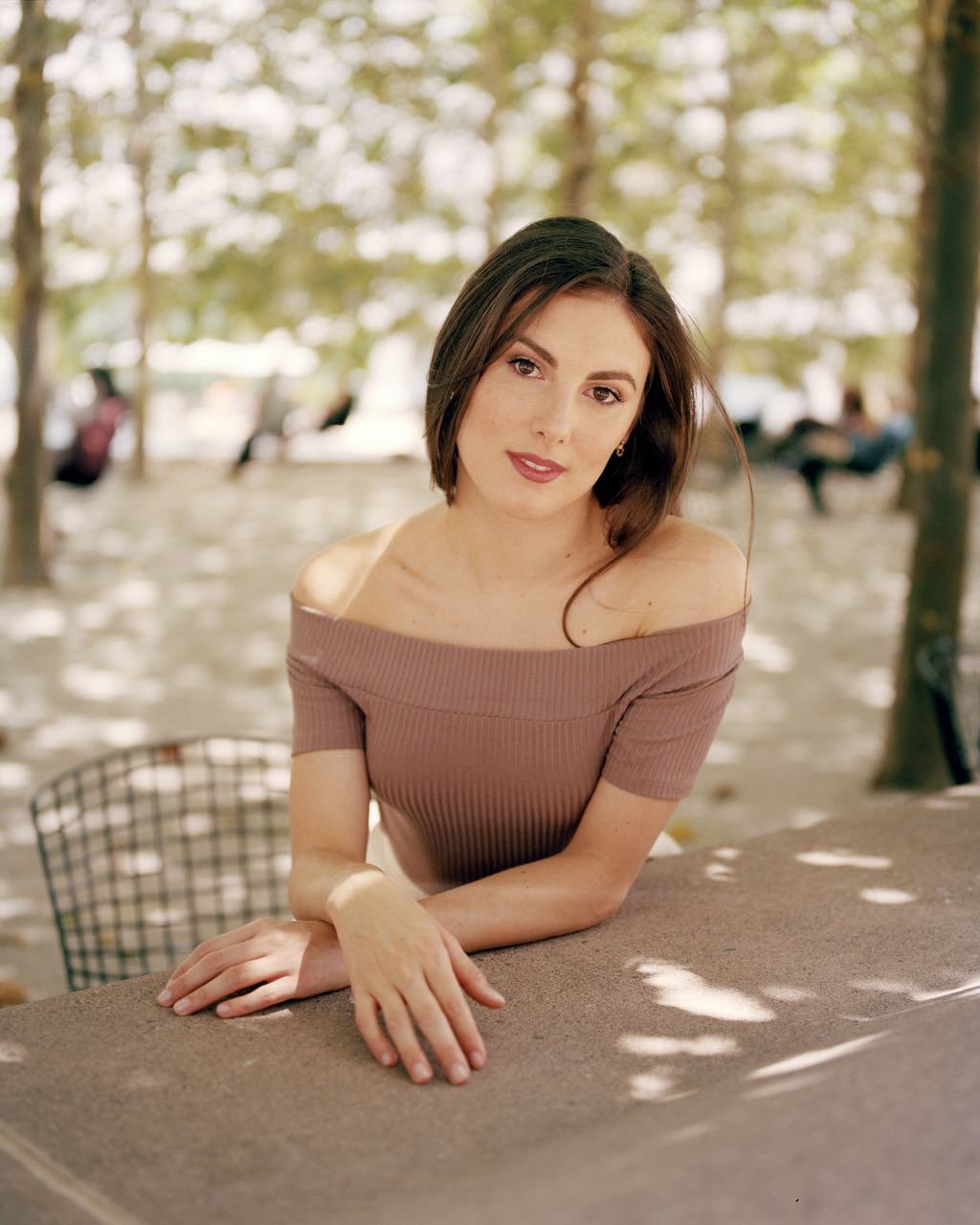 The New York City Ballet has done some cool collaborations with fashion designers and artists, which I think is such an awesome way to try to bring in new audiences. Do you think things like that have worked to help open up the ballet world?
Definitely. Sarah Jessica Parker is on our board, and she's basically responsible for all of that. She made the fall galas a collaboration with designers and ballet, and I think it has helped bring in a new audience. We get people from the fashion world now. And maybe people that are coming to see the designers have never seen ballet before, and then they leave thinking, "Oh my God, where have I been? I want to come back to another performance." I think it's definitely helped bring in a younger audience.
Was part of the appeal for doing the documentary and putting it on Hulu the same thing? Bringing in new people and giving them a different experience with ballet?
I think it was about bringing it more to the mainstream. Not everybody can come to Lincoln Center and see a performance, and I want people, and kids, to be able to watch this in their homes and hopefully be inspired to start dancing. Or by watching me do something that I had never done before, maybe inspire them to take on a challenge that they didn't think was possible. So for me, it was just about bringing it to homes and letting more people see this art form that possibly they didn't know much about.
What are your professional dreams for the next three to five years?
After directing something like this I definitely would love to put something like this together again. I think I've always had a really good eye for picking out talent, so I love bringing new dancers in and getting to help them, because for me as a dancer, my coaches and people that I really looked up to left a mark on me, for sure. So to be able to share what I know with younger dancers was really something special to me, and that's something that I would love to do in the future. So I would love to direct another show like this, do a TV show or a movie about a dancer, choreograph. And, in the future, definitely run a company.