Sara Mearns Dances into Musical Theatre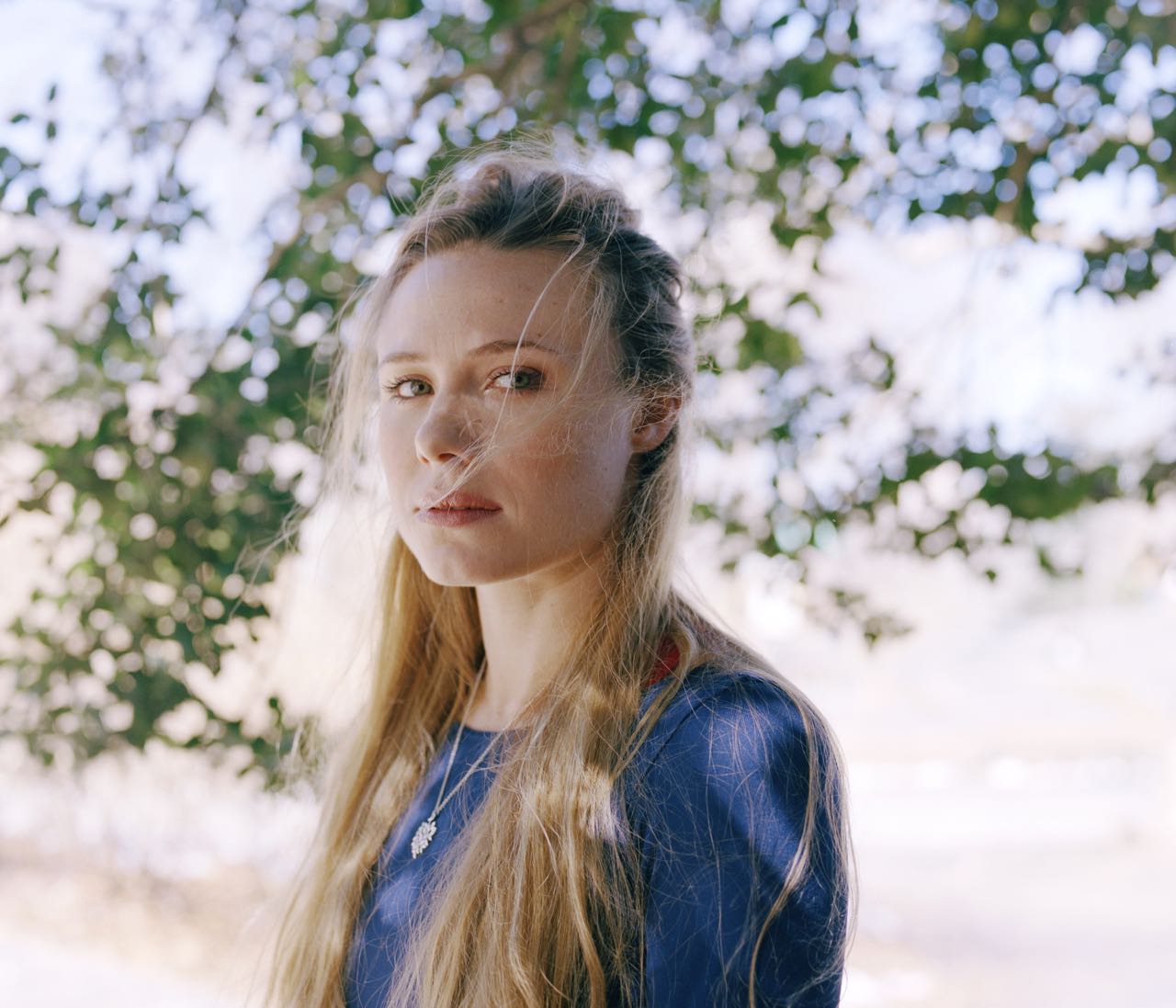 March 20th, 2019
Sara Mearns joined the company of the New York City Ballet in 2004, having already apprenticed and studied at the School of American Ballet, and by 2008 she became a principal dancer with the venerable company. From there she quickly became known as one of their premiere and most exciting dancers with a diverse repertoire. She's also in demand as a soloist outside of NYCB and has starred with the New York Philharmonic, performed at City Center, and briefly danced the pas de deux in the 2015 Broadway revival of On The Town. Now she's dipping her toes back into theatre, with the New York City Center Encores! production of I Married an Angel. I recently spoke with her about the Encores! process, the life of a ballet dancer, and more.
How have you found The Encores! process, especially coming from the ballet world?
The Encores! process is very different than any other process. At New York City Ballet we do usually put things together pretty fast, and if it's a ballet I've done before, I don't over-rehearse it and I usually just rehearse it for about two weeks, maybe half an hour every day. So I'm used to the fast process of rehearsing and remembering things. But for this, it's not just a dance number. It's acting a scene, it's staging, it's getting things on and off, transitions, it's huge songs. So it's not just dance that we're having to put together in less than two weeks. It's a much bigger beast. I'm a small part of that situation because there are six other principals and a huge ensemble of dancers and singers, and my husband Josh [Bergasse] has to direct all that and coordinate that and somehow manage all of that. Yesterday we walked through and ran some sections of the first act for three hours. At the end of it I was just like shaking and I felt like I was going to pass out in a way, just because it was so much. It's so much we have to put together in a short amount of time that we don't have time to breath or to take a break. You just have to keep going. So I can get pretty frazzled, but it's a learning process and I'm doing my best.
Were there things that you did to prepare for this? Especially for the parts of it that are different from what you normally do, like the scene work?
I've never done scene work. This is my first musical. And so that whole idea of having a rehearsal that's not dancing and you're walking around staging and talking to people and trying to remember your lines and reacting to what somebody else is saying and remembering other people's lines so that you know when to jump in, is a whole different situation and experience. It's a different part of your brain that you have to open up and use, and I've never had to do that before. But I'm surrounded with amazing actors and my husband and Rob Fisher, the musical director, and they're really helping me navigate all of that. And we're all trying to learn the show in like 30 seconds, so I don't feel pressure in that way because they're all in the same situation. And Rob Fisher has been really, really great with me in trying to find my stage voice, and what will project over a microphone. In that way, it's a huge difference and a huge experience for me because I have to step up to these other major actors that I'm working with where this is what they do on a daily basis. I dance on a daily basis, and they speak and sing on a daily basis and do scenes. It's a process, but I have surprised myself in ways.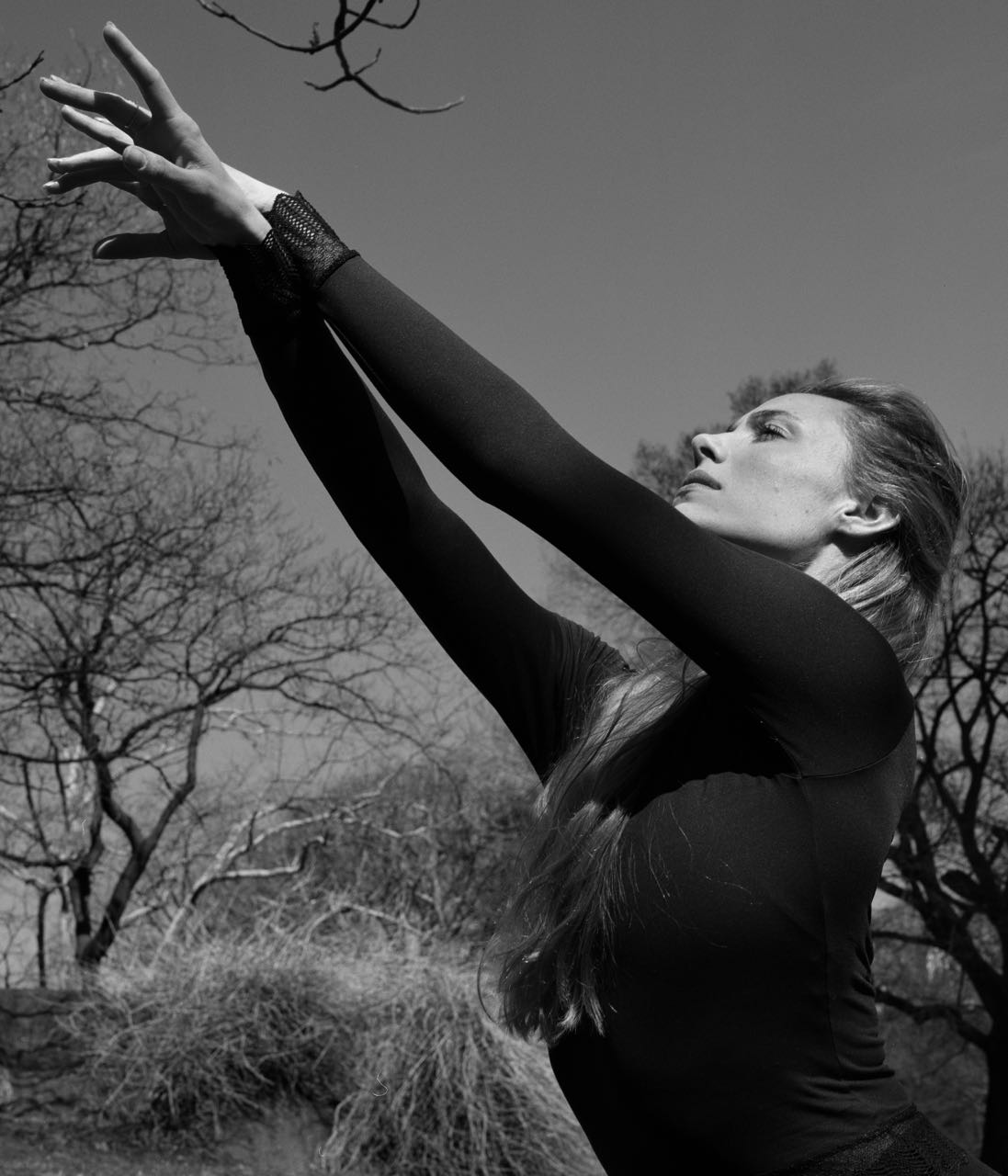 Are you interested in doing more theater?
I think so. You can't really compare this process to anything else because when you do a Broadway show, you obviously have much more time. You have time to work on the scenes, you have time to find things, you have time to be with your colleagues. I don't know what the real musical theatre experience would be like and how that would go. It is interesting and it is thrilling to me and it's something that I never thought I could do, but I am very dedicated to New York City Ballet and what I do there. So I don't know what the future will hold for me. Maybe it's something I'll do after I've done dancing professionally at New York City Ballet, maybe it's something I'll sort of transfer into. We'll see.
I know The Encores! process is very unique, but have you found that there have been any major differences in how you're approaching the dancing here versus your work at NYCB?
Dancing-wise not at all, because it's just as hard. It's just as many steps. I have to warm up the same way. I have to do a full class. I have to be prepared in the morning. I can't wing it. So it's exactly the same for me because my rep in New York City Ballet is really hard and you have to be able to do everything. And that's exactly what they're asking me to do here. I approach all my dancing in the exact same way.
At the ballet you do a wide range of pieces, including some that are theatrical in origin. How do you approach the tone for doing things that have the more theatrical connotations versus things that are more classical ballet?
I've done things like "Slaughter on 10th Avenue" at New York City Ballet, which was originally from a musical [On Your Toes]. I've done that for years. When I was growing up, I did tap, jazz, musical theatre, competitions. So none of it's foreign to me and it's sort of actually going back to my roots, because I love that type of dancing. Obviously, the point of ballet is ballet; like it is legit hard ballet. There are many different forms and I do pull from what I've done at New York City Ballet over the many, many years I've been there, but I do feel like with the stuff that's not ballet, I'm sort of going back to my roots of when I was growing up.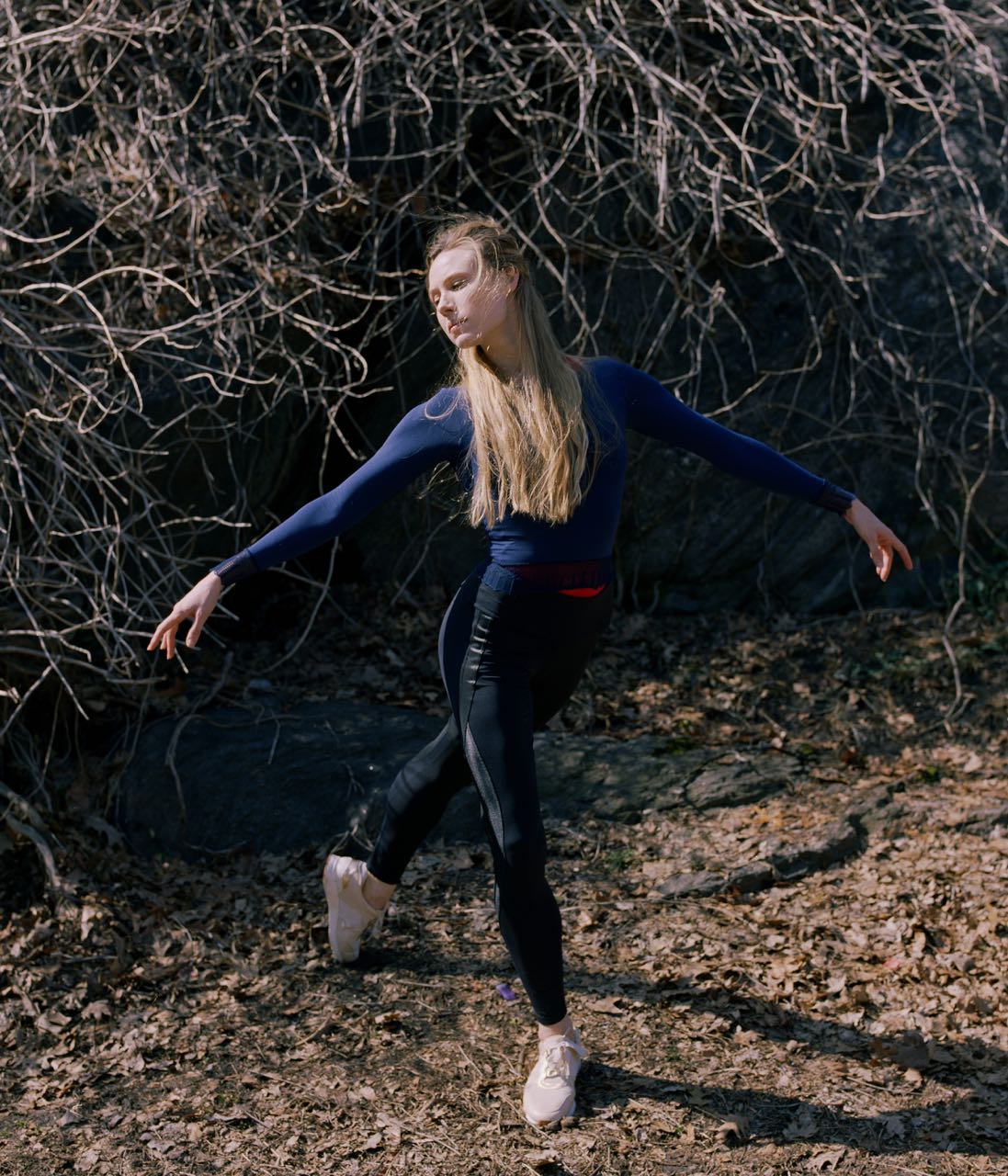 What do you think is the biggest misconception that people have about ballet or a career as a ballet dancer?
We are artists, but we're also athletes. That's a huge conversation that people have had before. But what we have to do to prepare for rehearsal or performance is exactly what an athlete would do to prepare for a competition. And we also have to think about the story behind it. We have to be an artist. We have to act up there. It's not just about the steps, we're actually creating an atmosphere just like a painter would or a singer would or pianist would—it's creating a beautiful atmosphere for people to watch. But also doing insanely hard steps with your body and using your body as an athlete, and pretending like it's not hard. Athletes that go to the Olympics, they don't have to pretend it's not hard. They can show that it's hard and that they're barely getting through it, but we can't show that. We have to show that everything is beautiful, and I might be dying on stage, but I'm going to keep smiling and I'm going to try to still dance as well as I can at the end [of the ballet] as I did in the beginning. It's a grueling, grueling career. And it's not just some pretty little thing. We are in rehearsals six days a week, for eight or nine hours a day. And it's hard. It's a really hard career.
What did you found to be the most challenging thing about having a career as a ballet dancer?
That you have to give up everything else. You have to choose that you want to do this for a living as a career when you're like 15 years old. And they start picking you to get into a company when you're 16 or 17, and then, all of a sudden, you're a professional. You have to act like an adult. You have to be treated like an adult, even though you're not. And you are getting paid to be a professional in a company and there's 2,500 people watching you every night. That's very difficult to wrap your brain around when you're that young. So I think to be able to do that, you do have to give up everything else in your life and make it your life, if you want it to be that. If you want it to be important. And that's what I did from a very, very young age. I gave up everything else around 12 to make ballet the sole importance in my life. I think that I've probably missed out on a lot of things, but I think now that I've gotten older, I know how to not always be in the ballerina bubble, and I'm able to experience life and I'm able to shut it down and put it aside and be a normal human being sometimes. Because if you don't, I think you can get consumed by it and then it will break you down because it is so hard. I think that's probably the hardest thing. But it's what I chose. Sometimes people say, "I didn't choose it, it chose me." And I sort of feel like that also.
Did you have a particular moment where you realized you needed more balance?
Yes. My first back injury was pretty bad. I was out for first six months. And then my second back injury was the one that really changed everything. I was out for eight to nine months and I had nothing and I didn't know if I was ever going to dance again. I was not taking care of myself and I was stuck and I didn't do anything outside of [ballet], and I lost my sense of reality and who I was and what my body could sustain. So the universe was like, "All right. Well, I'm just going to take ballet away from you for a while to see how you do." During that time I actually became a human and went out and saw shows, made friends, experienced New York as a regular person. And that's when you sort of learn, when it's taken away from you. It's sort of like the rug had been pulled out from beneath me, and I was forced to have balance in my life. That's when it happened for me. And that was one of the biggest lessons I learned from being injured. Ever since then I remained true to, "No. I need time for me and I need time for my body to rest and I need to do something else." I do need to take a break every now and then.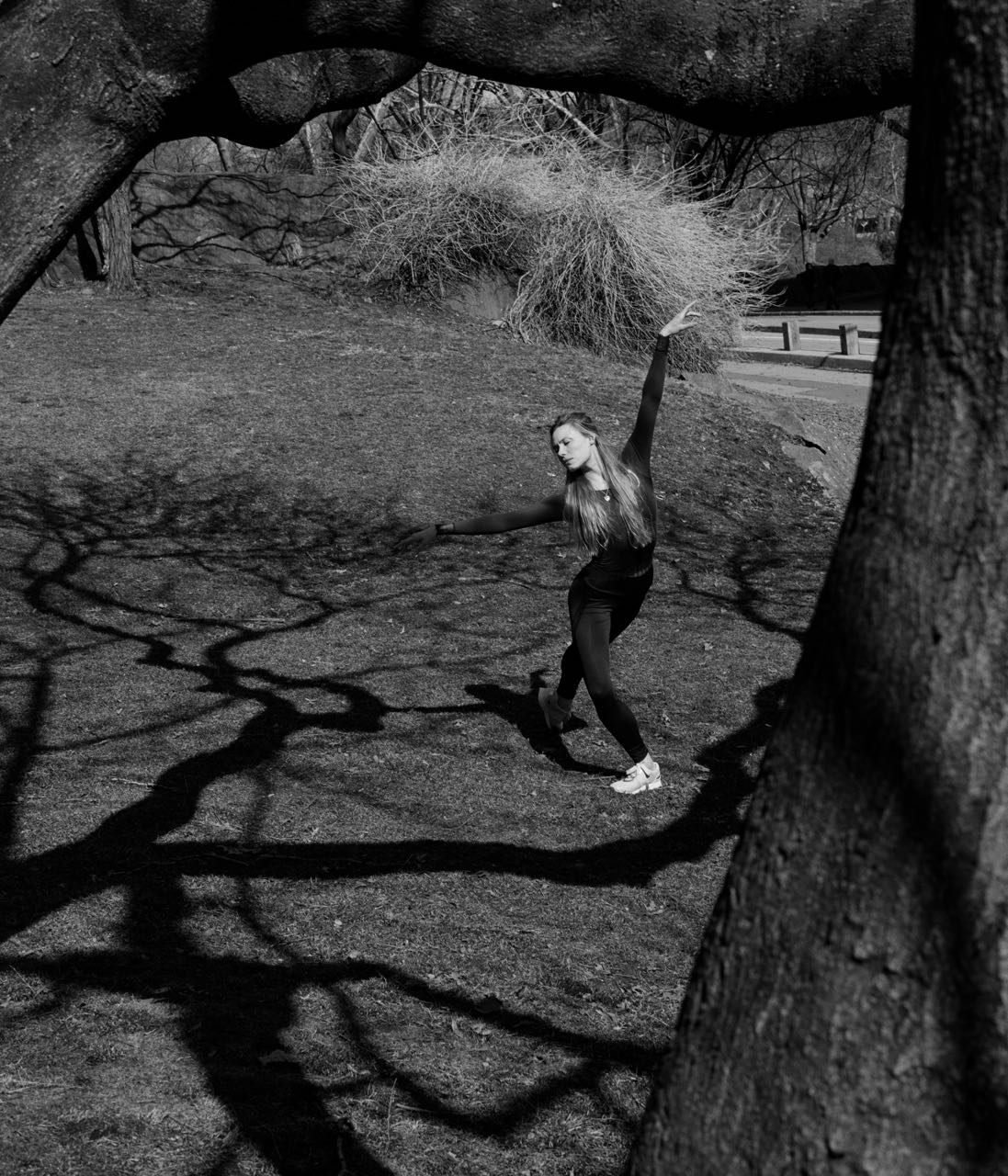 Are there any changes you see happening in the ballet world that you're excited about?
There are more women directors and choreographers coming up. In my company just now, a woman was appointed the Associate Director, which is a huge deal. I think it's changing a little bit. But I don't know if there needs to be any other big changes in the ballet world per se. I think what we're doing at New York City Ballet is great, and with the marketing and with what the choreographers are bringing in and our programming and who we're reaching out to, we're bringing in new audiences that have never seen dance before. And the educational programs that we're doing.
I know NYCB does collaborations with the fashion and art worlds, which seems like a great way to bring in new people.
For almost ten years, we've been doing a collaboration with fashion designers every fall. It's a huge deal and it's around fashion week and we get people [to come see ballets] that would normally never see a ballet, both from the fashion world and from other generations of people around New York and the world. We have a choreographer that is paired with a designer and they collaborate on whatever they want and it all sort of works together. The art series is that there's an artist that is in residence every winter that makes an installation at the theatre. They can use the theatre any way they want—they can be inspired by dancers, they can get information from the dancers. Then they have special nights that people come in and there are activities and events around the art series. There are the educational programs, but that's like a whole other conversation that I'm not educated enough to talk about, because I don't know everything that they do, but they do a lot, and a lot with schools. They do school shows all the time, every season. We have the New York Choreographic Institute, which has been going for decades and it brings in young choreographers, just to create on dancers for a company, and dancers in the School of American Ballet, and they can do whatever they want. And they're also educated on how to create, not just dance, but lighting and stories and working with directors and all that stuff. They have a lot going on.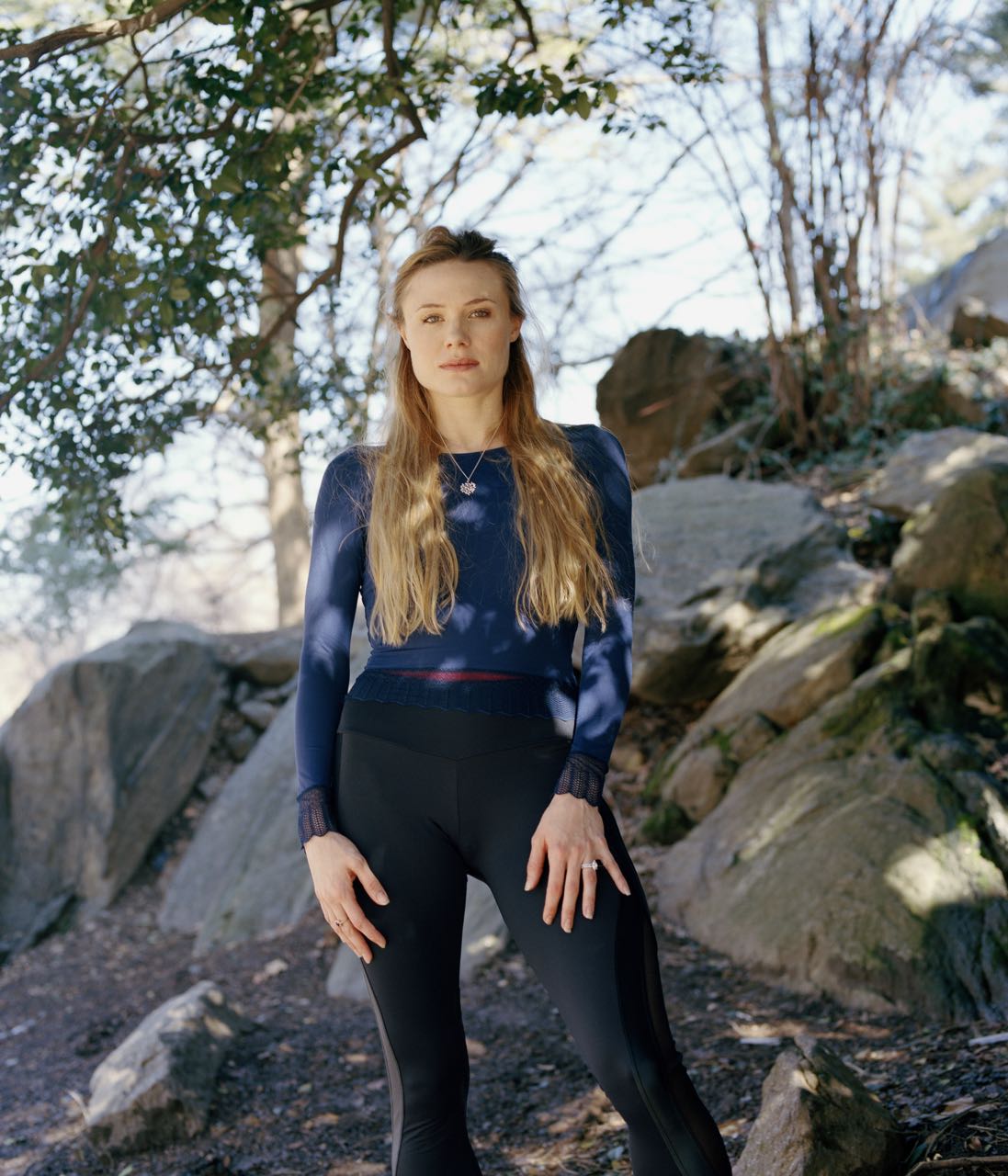 In your career, do you feel you have agency to pick the different things that you do or is it more waiting until it comes up or is presented to you?
I think now in my career, I do have the ability to choose what I want to do. Not at New York City Ballet, because New York City Ballet is an institution and has lots of dancers there and other principal dancers, and everything is given out and, most of the time, it's pretty equal about who gets to do what. But outside of New York City Ballet, yes, I have the freedom to choose what I want to do and I search out who I want to work with and the places I want to dance. And I have connections, and I do have the ability to say, "I want to do this and this is who I want to work with, how do we make this happen?" It takes time and it takes collaboration between a lot of people, but I'm very fortunate to have that in my career after being a professional dancer since I was 17. I'm very fortunate.
Professionally, in the next few years, do you have any dream projects
I'm working on a few things for next year, actually. But I can't really talk about them. They're big projects that I've wanted to do for a while and pieces and choreographers that I've wanted to work with for a very long time. And we're making it happen. What I'm doing now is my sort of my dream stuff and there's always going to be other things, but I think what's happening now and what I'm working on is already the dream.