June 24th, 2016
Ten years ago, Mary-Mitchell Campbell founded ASTEP (Artists Striving to End Poverty) with a group of Juilliard students to help link increasing arts education with eradicating poverty around the globe. Since then, the organization has paired artists with community organizations and schools, both in the US and abroad, to help use the arts as a tool for social change for children from 4 to 21 years old. To help celebrate ASTEP's tenth anniversary, we asked Mary-Mitchell Campbell to share some of her photos that highlight ASTEP's work.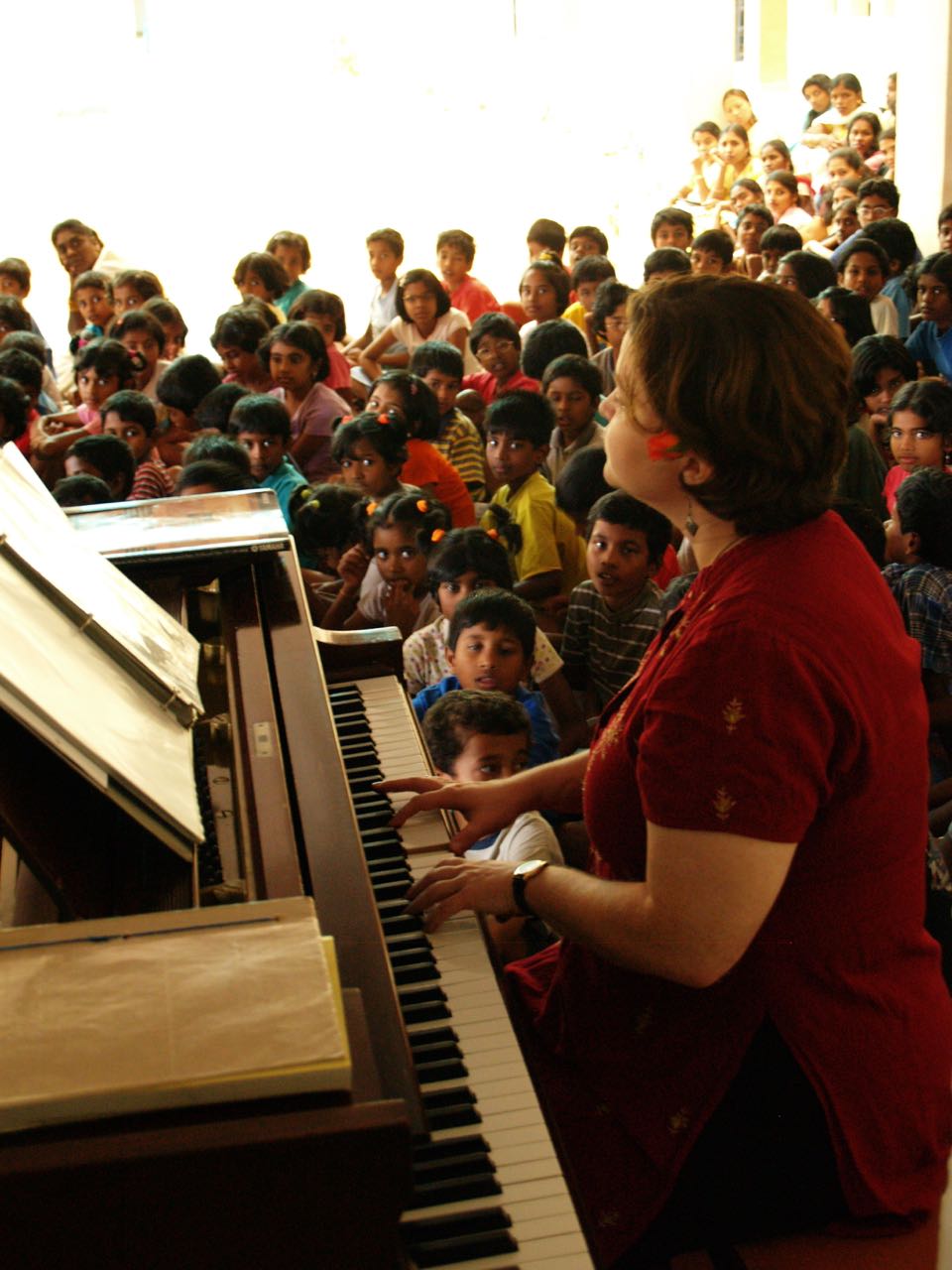 Mary-Mitchell accompanying a student performance in India at Shanti Bhavan, a school and home for children of the lowest caste (2007).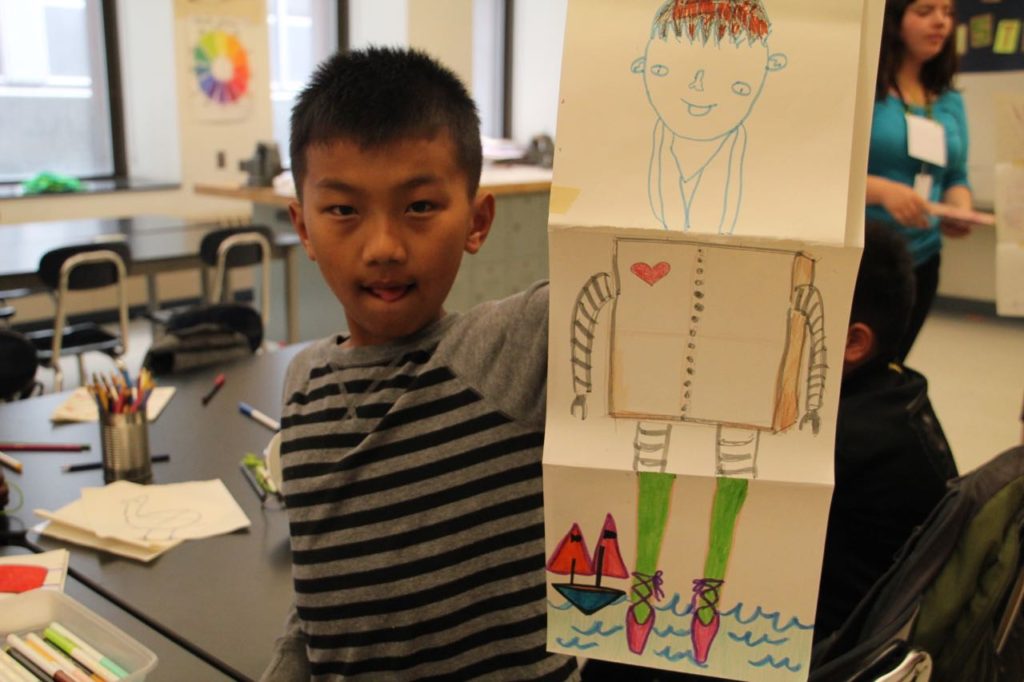 Student displaying his artwork during the Refugee Youth Summer Academy, a 6-week camp for refugee youth (2014).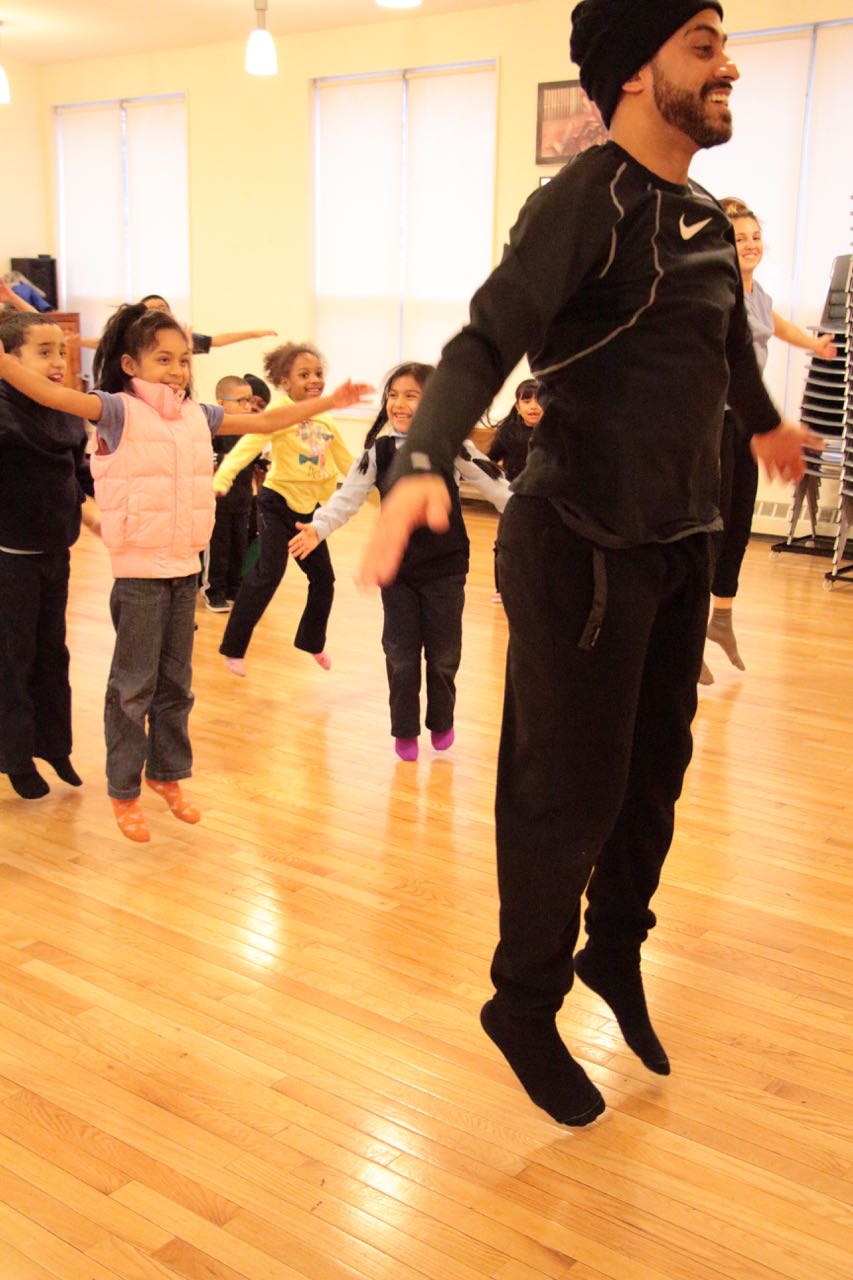 Students warming-up with an ASTEP Volunteer Artist during an ASTEP on STAGE! after-school dance workshop for low-income youth in NYC (2014).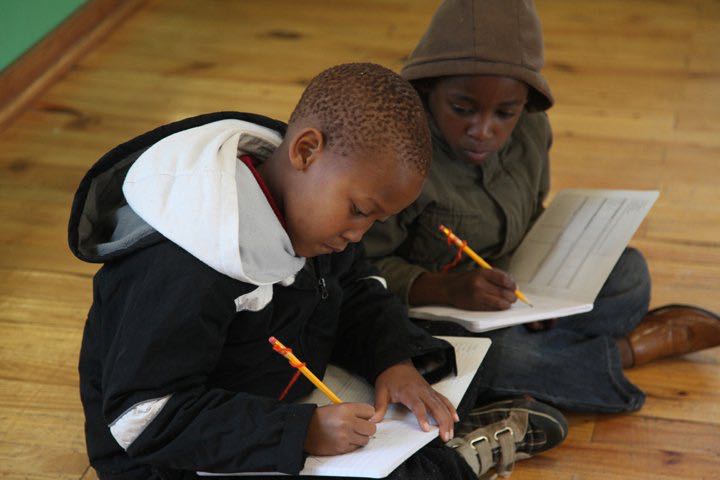 Students journaling about the day's activities during the artsINSIDEOUT art camp in South Africa at Nkosi's Haven, a home for children and their mothers affected by HIV/AIDS (2011).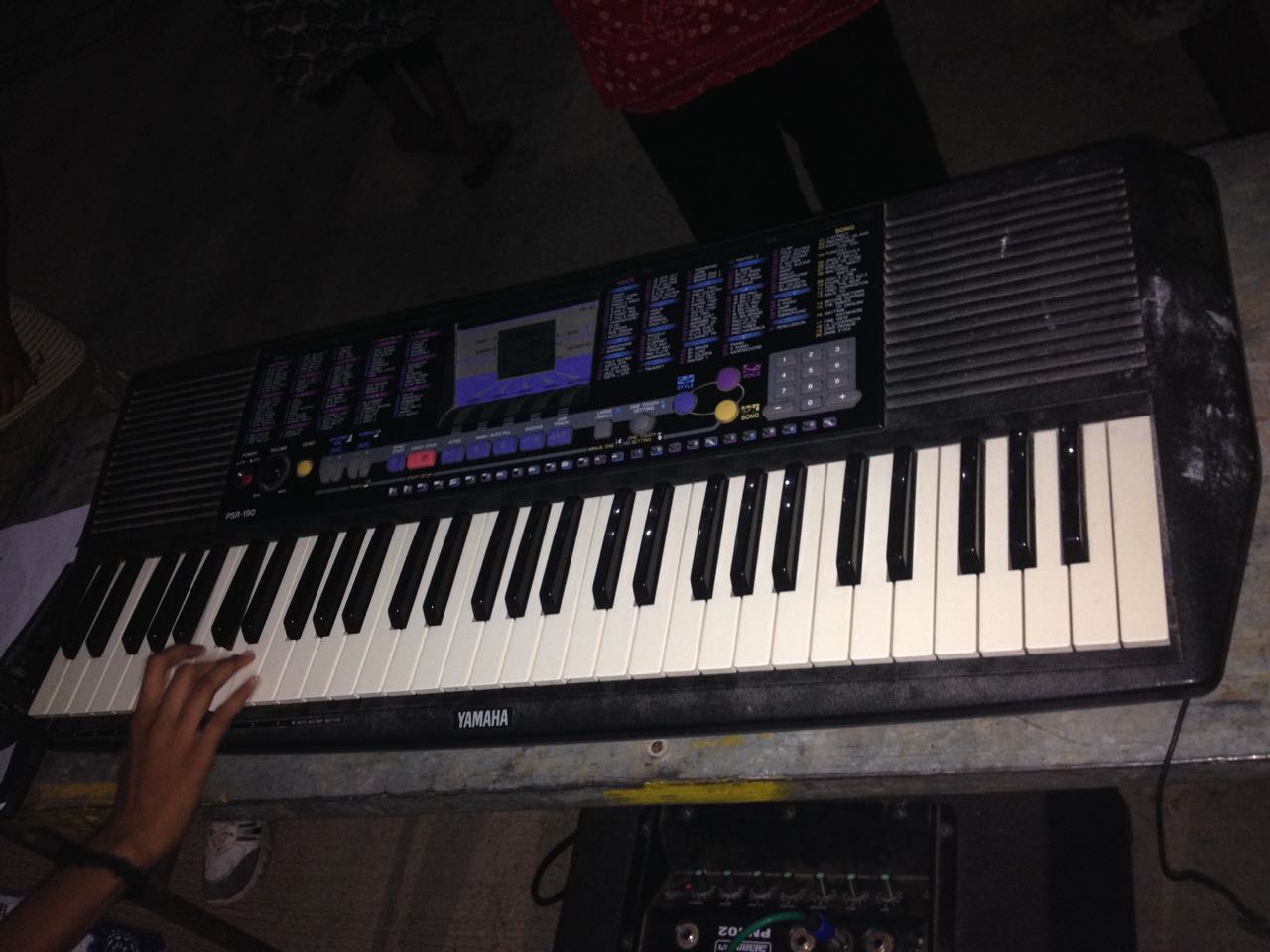 "Sometimes you have to play an entire concert on a really primitive keyboard."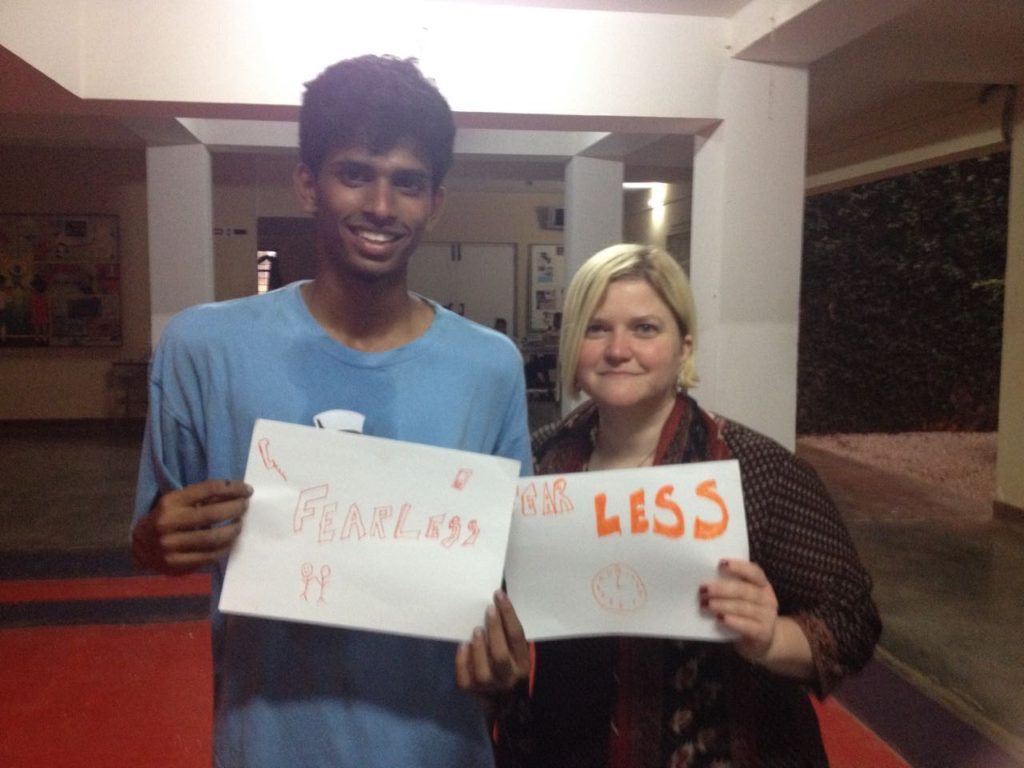 Mary-Mitchell and Praveen, a student, "Working on making our dreams happen by moving past our fear."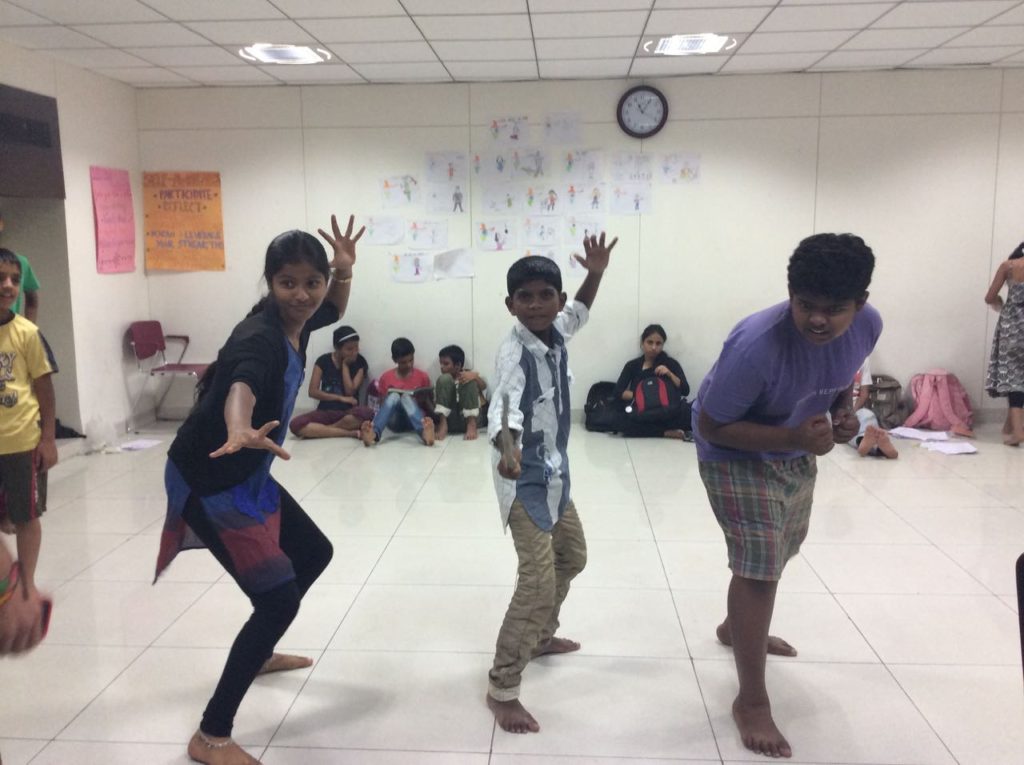 Three of ASTEP's students from the musical Maya that they wrote with Teach for India.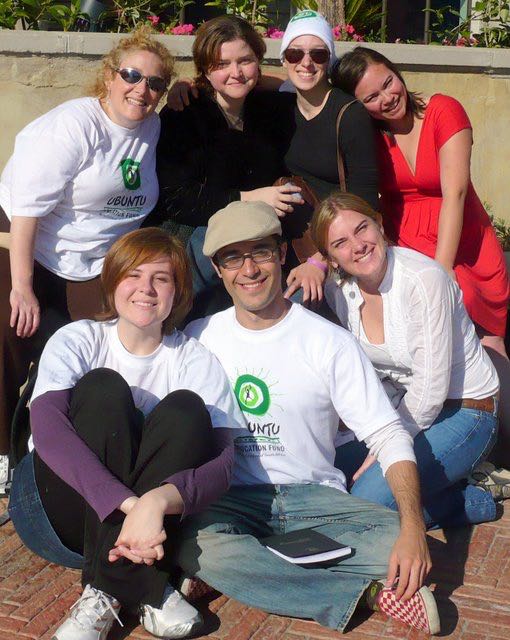 Mary-Mitchell with the ASTEP Volunteer Team in South Africa at Ubuntu Education Fund, a youth development program in Port Elizabeth's townships (2007).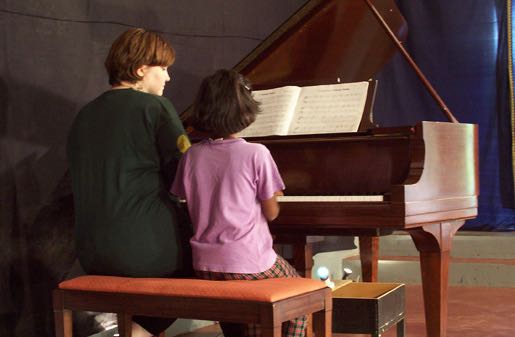 Mary-Mitchell teaching a piano class for a student in India at Shanti Bhavan, a school and home for children of the lowest caste (2007).
To find out more about ASTEP and how you can get involved, click here. To make a donation to their tenth anniversary campaign, click here.
All photographs courtesy of Mary-Mitchell Campbell.