The Once and Future Leigh Silverman: a western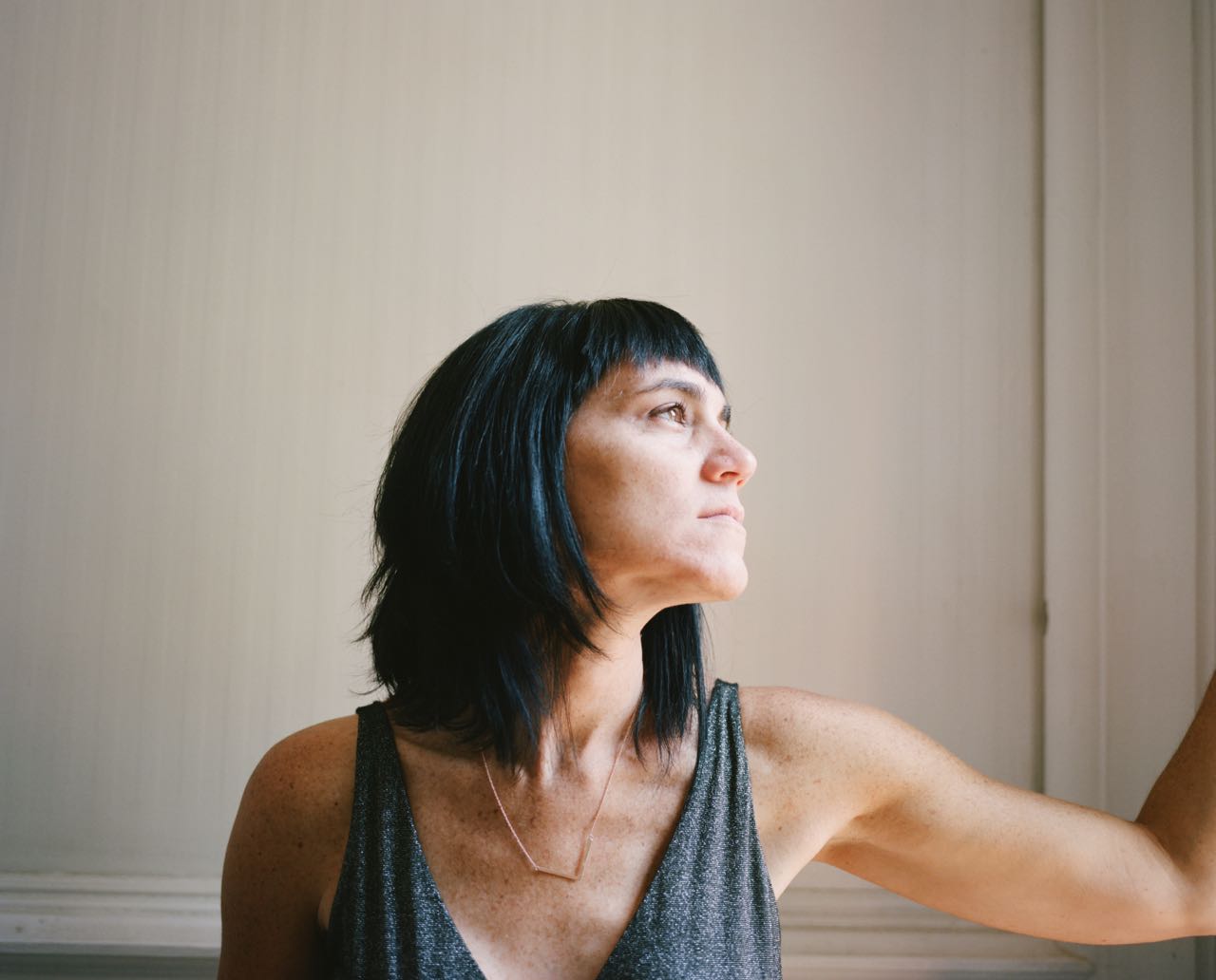 In 2006, Leigh Silverman became one of the youngest contemporary directors to make it to Broadway. Ten years, a Tony nomination, and countless shows later, Leigh is one of the busiest directors in town. But no one really knows what a director does, or how they do it, or what it all means. We went on an adventure with Leigh to try and find out.
Written by Victoria Myers
Photography by Marisa Chafetz
July 5th, 2016
(i.)
It's the last Saturday of June, a little before 11pm, and Leigh Silverman is walking down Avenue A with the playwright Ethan Lipton. I have just gotten into a taxi. I tell the driver my address and turn around to see if I can still see them walking down the street.
"What are you up to?"
I turn back around and the driver is looking at me through the rearview mirror.
"…Excuse me?"
"Where are you going?"
"Home."
"But it's Saturday night."
"Yeah."
"You're being too quiet. Talk to me."
"I'm tired."
I have just spent twelve hours with Leigh Silverman—who is now walking down Avenue A, on the subway, in a bar; I don't know anymore, we are too far away for me to be able to see her—and I am not at all tired.
(ii.)
Theatre directing is a relatively new profession, only codified in America in the twentieth century. Leigh Silverman is a director.
(iii.)
The cacti had to die.
And then they had to get the hell off stage in order to move two tables, three chairs, and three stools on to the stage. And reposition a bar. In the dark. On a stage the size of studio apartment. The cacti being not actual cacti, but people—or more precisely, actors—are walking through this scene change again, this time with the lights on. And then, again, in the dark.
It is the second day of tech, which is also the second to last day of tech, of Tumacho, a new play with music by Ethan Lipton and produced by Clubbed Thumb as part of their SummerWorks series at The Wild Project. The cast has recently returned from their dinner break to run the last two scenes of the show, which required some minor adjustments to the staging because the stage is small and they are a cast of nine, and Tumacho is a comedy, so why waste the potential laugh that comes from two people crashing into each other when it will happen in the dark?
It is Saturday. The first preview is Monday. They open on Thursday.
The main set piece is a large bar that's supposed to swing open to denote a change of location from the main setting of a western saloon to a hacienda. There has been trouble with the bar, and trouble with the floorboards, and too much trouble when those elements combine. The bar does not move easily or precisely. During the dinner break, an effort has been made to make the bar move more easily, but someone had to decide whether it would ever move easily enough. Leigh Silverman decided to re-stage a few scenes so the bar would have to move less.
Leigh has been alternating seats in the audience, standing in the aisle, sitting in the aisle, standing farther back in the aisle, jumping up on stage, occasionally taking a sip of coffee, giving notes to the room, giving notes privately, chewing gum, quickly checking her phone, chewing more gum, and sitting back down again.
Anita Yavich, the costume designer, passes around crackers to everyone assembled in the audience: David Zinn, the set designer, stationed in a seat house right; lighting designer Jennifer Schriever at the light board with two assistants; Megan Schwarz Dickert at the temporary stage management station; Ethan Lipton; Daniella Caggiano, the assistant director; and Maria Striar and Michael Bulger of Clubbed Thumb, who have been wandering in and out. The cast has assembled back on stage in their costumes for the start of the show. The lights are being adjusted.
Leigh is standing in front of the stage and squints up.
"Anita," she says, "Do we have any other options for stars for the sheriff badges?"
"Hmm?"
"The stars. They're a little Holocaust-y to me."
"Yeah, I thought about that."
David Zinn's voice is heard from his corner seat in the dark, "I always think about the Holocaust and I didn't make that connection."
"Never forget, David Zinn. Never forget."
Leigh has a sort of idiosyncratic charisma, easy intellectualism, a quick wit, and a general cadence to her being that is full of gumption.
(iv.)
At 41, Leigh has directed two Broadway plays, one Broadway musical, and roughly thirty Off-Broadway shows. When she directed Lisa Kron's Well and it transferred, it is often noted that she was only the seventh woman to direct a play on Broadway. She was 31 years old, which also made her the second youngest woman to ever direct on Broadway. She's one of three women who have directed both a play and a musical on Broadway. When she was nominated for a Tony Award for Best Direction of a Musical for Violet in 2014, she was the only female director nominated. A highly baffled Clint Eastwood, presenting the award, assumed all the nominees were men and kept talking about "these guys." And then there are all the Off-Broadway shows, readings, workshops, regional work. The vast majority of her work has been on new plays. For every one of these productions, she has been responsible for every single thing that happened on stage.
(v.)
New York City has been having a mini heat wave. It's the day after Memorial Day and the cast and crew of Tumacho are gathered in a rehearsal studio in the East Village.
Leigh Silverman has just returned from Morocco as part of the Sundance Institute's theatre lab, an organization where she is a regular. Her skin is a color that can only be described as reckless. She is hugging everyone, asking how they've been, asking how their families have been.
The actors sit around folding tables that have been grouped together to accommodate the large cast. Leigh sits at the front of the table with Ethan, while the designers and Clubbed Thumb staff sit against the walls.
"Do you want to say anything, Ethan Lipton?" she says.
Leigh has been developing Tumacho with Ethan for four to five years, after previously directing his 2012 show No Place to Go (they're also currently working on a follow up to that piece, The Outer Space, that will premiere at The Public as part of their 2016-2017 season). Tumacho takes place in a fictional western town that is run by a gunfighter who, as his occupation suggests, likes to shoot people. Things get complicated when a demon shows up and starts possessing the few citizens the town has left. Ethan says he wanted to write "a play about violence and evil that my 10-year-old self could enjoy."
And with that, they jump in and read through the play.
Perched at the head of the table, Leigh doesn't take notes. Her gaze shifts from the script in front of her to the actors. She's the first to laugh when an actor nails a joke or flubs a line in an amusing way, and she laughs audibly, confidently. She occasionally mouths along with the dialogue, still looking up, pitched forward in her seat.
(vi.)
There's a woman on NPR discussing the United Kingdom's vote to withdraw from the European Union. It is a sunny day in Brooklyn at the end of June and I'm standing in Leigh's apartment with the sun streaming in through the windows. There are photographs lined up on one wall, and on another her great-grandfather's citizenship papers from Ellis Island are framed, and a Star of David hangs by the television. On a table in a corner there's a diorama made by the kids she mentored as part of TDF's Open Doors program. She runs into her bedroom and turns off NPR streaming through her phone just as the commentator is talking about what happens next in Great Britain. What is happening over there? What is happening everywhere?
Her apartment is organized. I need things organized to think, she says. There's a small room off the bedroom that houses both her desk and a few racks of clothing. There's a temporary curtain on the window—she's moving soon. Before rehearsals, she answers e-mails and does prep work for other projects, or for the day ahead. If rehearsals start later in the day, she'll sometimes have a meeting before. While rehearsing Tumacho, she's been in pre-production for four other projects: design meetings for Neil LaBute's new play, All the Ways to Say I Love You at MCC; auditions for Sweet Charity starring Sutton Foster at The New Group; planning a workshop of a new play by Madeleine George; and beginning to plan for the show she and Ethan are doing at the Public.
"I think you have to be willing to work on shows simultaneously," she says. "You have to be able to—the rigor of it is a really important part of the job. You have to be a master scheduler and you have to be willing to give up a lot in order to work enough that you get a sustainable career." Her first day off in 27 days is tomorrow, unless one counts the day she flew back from Morocco, which no one would. "It's been a very busy time, but I feel like that's the dream and, in a way, that's the goal."
Leigh grew up outside of Washington D.C. and was a theatre kid. An only child, her mother was ill from the time Leigh was young and died when she was 13. "We had a really close relationship, and I think also there was a sense that she knew or felt that she was going to die. I think she spent a lot of time trying to just pour it all into me as fast as she could. It's a loss that I think you never really get over."
High school was a difficult time, but she pursued theatre. When she was 15, she attended a theatre program in England where, after performing a monologue, the teacher asked her to stay after class. She was promptly told that she was a horrible actress, but she was smart, so maybe she should consider directing. She later directed a student performance at her high school (her choice of plays was Compromised Immunity, about the AIDS epidemic) and attended the pre-college drama program at Carnegie Mellon. Each summer, one or two students who participate in the pre-college program are admitted to Carnegie Mellon without having to go through the formal application process. Leigh was one of those students. The theatre helped her. "It was definitely a place where I felt like I could have all the feelings and it was acceptable. I found a community of people in the various theatre programs that I did and at school where I felt like there were people who I could connect with. Living in a land of make-believe, and a world, particularly when I started getting more into directing, that I could control, was very soothing."
At CMU she completed a BFA in Directing simultaneously with an MA in Playwriting, because she wanted to know learn how to work on new plays and work with playwrights. After college, she moved to New York and interned at New York Theatre Workshop. Assistant directing jobs followed.
There is a faux fur blanket on the sofa, and on the wall above, photographs of the marquees of her three Broadway shows: Well, Chinglish, and Violet. I'd missed them when I first walked in.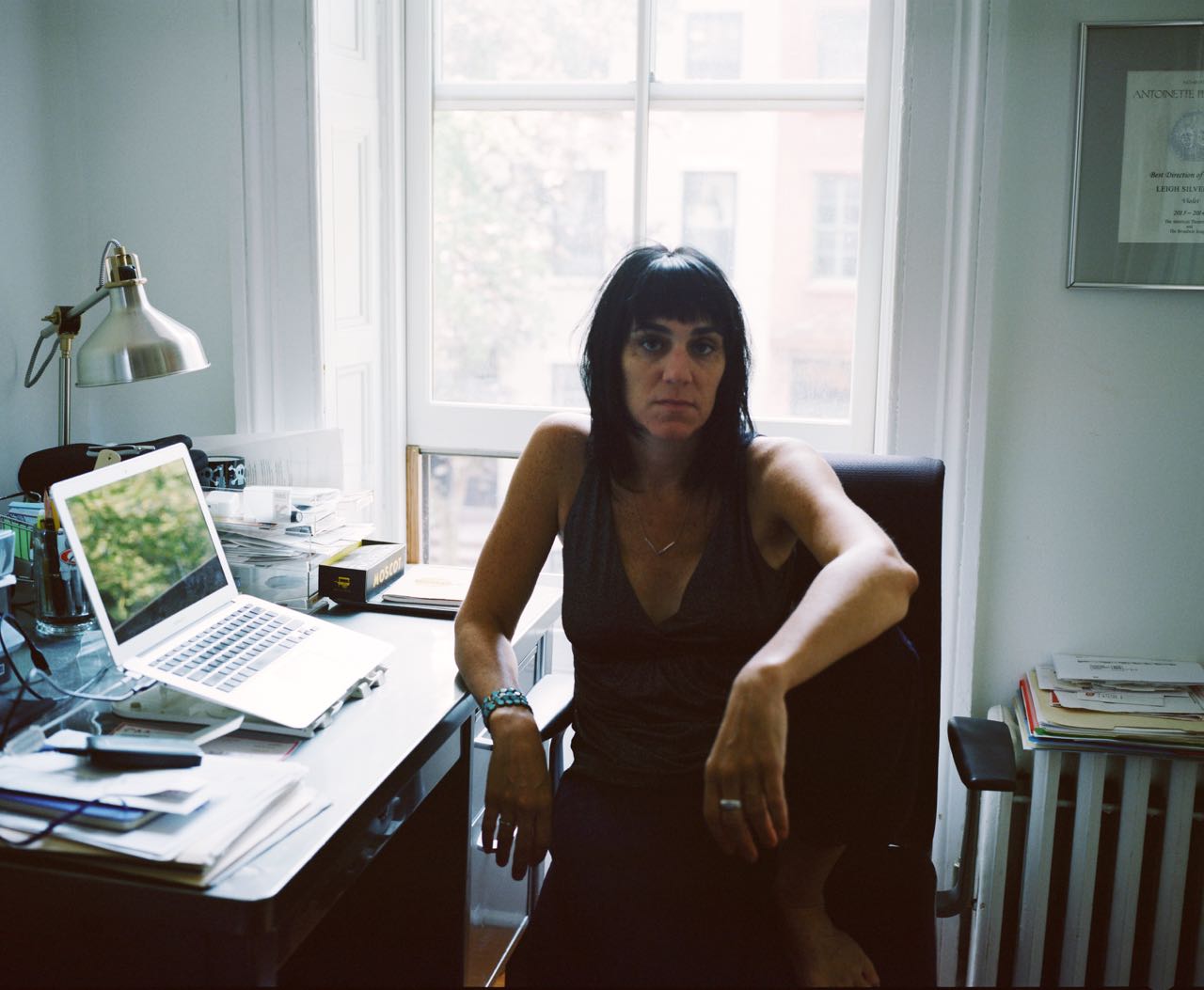 (vii.)
Early one evening in the middle of April, Leigh walked into David Zinn's office in midtown and dropped a bag of snacks from Walgreens on the table. Between various meetings all day, she hadn't had much time to eat and almost opened up the bag of pretzels and ate them in line to check out. But she and the pretzels have made it to the production meeting, along with Anita and Raphael Mishler, the prop designer. They start to talk through the show, scene by scene, and what props, set, and costumes are needed. To start, there is the matter of the cacti (if it's not already apparent, Tumacho requires various types of cacti). A number of photos of three-dimensional cacti are displayed for Leigh to look at.
"That feels too plushy," she says, gesturing to a photo of what is either a child or dog's toy shaped like a cactus.
She points to a slightly anthropomorphized cactus, "I like the slightly stunned expression of the cacti."
Many of the designers have been working on bigger—both in scale and budget—productions (David Zinn will go on to win the 2016 Tony Award for Best Set Design of a Play), but to Leigh, "figuring out how to really conceive of the show in the most low-tech, low-budget, maximum creativity kind of way," is part of the fun and part of the charm. In certain ways the small scale makes it slightly easier for the play to be what it wants—"if you were doing it in a big theatre, everything would have to be big, big, big," which wouldn't tell the story in the same way.
There are two large, complicated sequences in Tumacho. One involves food and one involves a parade. Decisions have to be made about how to execute these in a way that will maximize laughs and storytelling, and minimize stress on the actors and crew who have to perform the show each night. Comedy is all about precision; one fake ham that goes awry can ruin a moment, one headpiece that slows down an actor's entrance can lose an audience. It's an important piece of dramaturgy, presenting the world of the play. They talk through these sequences multiple times, with Leigh making calls on which direction to go.
(viii.)
The first time I met Leigh Silverman was at a photo call for a reading of a play on the Kilroy's List that she was directing for the Lilly Awards. I went up to her and asked if she'd do an interview and she said yes and I said great and the whole thing lasted 30 seconds.
(ix.)
The air conditioning is on full blast and it's in the high 80s outside, but in here Leigh has wrapped herself in a black raincoat and is standing in the middle of the rehearsal room, body slightly folded in on itself looking like an extra from Cabaret. The rehearsal room has been transformed to mimic the set, with tape outlining the lines of the stage. Celia Keenan-Bolger is currently getting tied up in a chair.
Something isn't quite right. The actors are moving in a way that doesn't quite look natural, even for being tied up with a rope. Leigh, swift and erudite, tries walking through the scene that takes them into that moment, trying to help them figure out what feels right. She sits down, perched in a chair at the side of the table where the creative team sits, and has them try it again. It reads a little cleaner, but does it work for the actors who need more of a reason to move than "just because"?
They try it again and Leigh laughs. She laughs a lot. Comedy is hard, but no one ever got anyplace by reminding people of that every second while they're actually trying to perform it. "I feel like people feeling comfortable and free, particularly in this kind of comedy under these circumstances, is important. People being tense and weird is not going to help."
There's that old anecdote about comedy where an actor asks why he (it was probably a he) got a laugh one night and not the next, and the director (also probably a he) goes, "Because last night you asked for the banana and tonight you asked for the laugh." Leigh needs to find a way for the actors to keep asking for the banana even though everyone knows there's also supposed to be a laugh. Comedy is hard, but even more than being hard, comedy is courageous.
Celia is tied up in the chair again, and more slight variations have been made. The actors stop and look to Leigh.
"That feels happier to me. That's delightful."
Leigh scribbles notes on a yellow legal pad and crosses them out as she gives them. At the end of the day she scrunches up the used pieces of paper and throws them away.
(x.)
"Is it weird to have a job where so many people don't get what you do?" I ask Leigh.
"Yes," she says, "On every project, what we do is so different. I think that there's sort of a lack of understanding the nature of how decisions get made and how a vision is formed and what a collaboration is like. Each one is its own kind of special snowflake. You sort of know, oh it takes this, this, and this to do it, but every one is a little bit different. I don't know how you really fully explain it to anyone."
It's lonely, she says more than once. Even among directors there can be dissent about what exactly their job is and how to do the work. A director, once they're on their way in their career, rarely gets to see how another director does things, what really goes on in other rehearsal rooms. It's hard to know how anyone else does it. It's like when you start school and go to other people's houses and realize that no, not everyone eats dinner in bed; yes, it is odd that the dog has his own chair; and, no, not all Jews own that many books on the Holocaust.
"Actually, I don't have any books on the Holocaust."
(xi.)
For the next few weeks, Leigh will work through the show scene by scene with the actors on their feet, moving through the mock set. There are line changes on an almost daily basis, and sometimes entirely new pages, as the show continues to evolve. A major challenge of the show is the tone, which is funny and ridiculous, but also has something going on underneath. It's Leigh's job to guard the funny and ridiculous and the something going on underneath. As she puts it, "The whole outer coding is like a crazy candy confection, but there's this true heartbeat that's underneath. Finding sincerity and naturalism inside of essentially The Muppet Show has been, on this particular project, the line I've had to walk."
Being on stage is an unnatural act. "There's a way in which you put someone in a white dress on stage, it means something. You put someone in a red dress on stage, it means something. You see someone on the street in a white or red dress, you're like, 'Oh, whatever,' you know? On stage it takes on a level of importance and significance that's different." The choices for how someone moves, how someone says a line, become the ideological organization of a world.
"I think a big part of directing is about getting everybody into one play and helping them understand what that is and guiding them towards that. It feels really easy to walk into a room and say a line, but then you put it on stage, and everything means something. A flower on stage is not a flower, it's a symbol. Everything means something else on stage. I think understanding what those rules are per project, per play, per style, that's a big part of the job. How are the choices that you make going to translate to an audience?"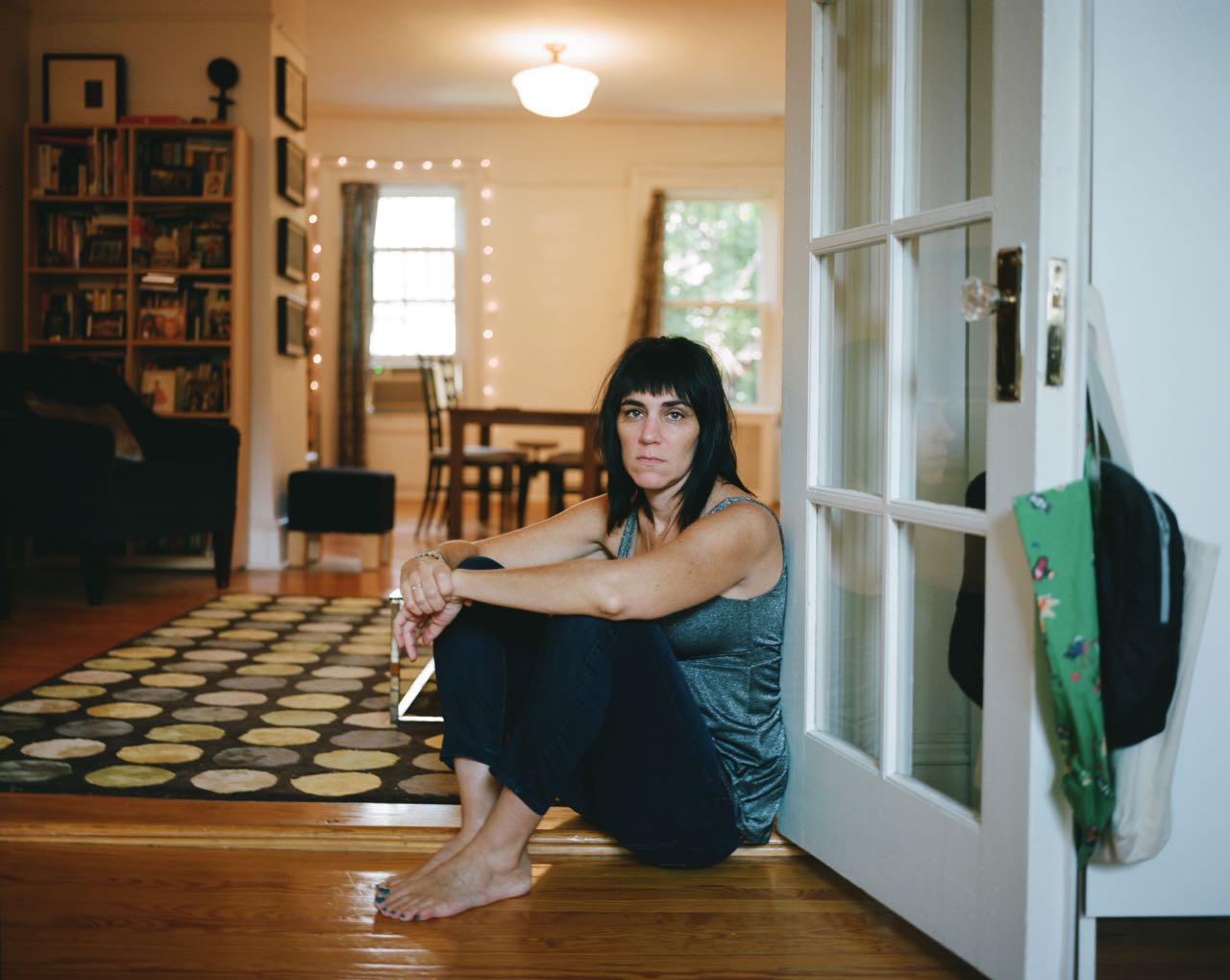 (xii.)
"You were like a child when you directed Well," I say.
"Well…"
I'm gathering that she doesn't agree with me on this statement.
"I mean, certainly when I started… When Lisa and I started working on that, I was 26. Then, five years later, it happened [on Broadway]. But certainly when we started."
I still have trouble correcting the barista at Starbucks when they get my order wrong.
"That is really young to direct on Broadway, though," I insist.
"Yeah, it was."
I can't tell how she really feels about this.
(xiii.)
"What's funny on Friday isn't always funny on Sunday," Leigh says from her usual chair at the end of the table. Today, John Ellison Conlee is getting tied up with rope (there are multiple rope tie-ups in this production). This rope tying has gone through many permutations. How would these characters tie up someone with rope? Will it read correctly to an audience? Will the actors be able to repeat it tomorrow? They try it a few more times with Leigh making suggestions before moving on with the scene.
Danny Wolohan has a solo and takes out a harmonica from his pocket to play a few notes before diving into the song, joined by musical director Mike Brun. Everyone laughs. When the song is done, he asks Leigh what she thinks. The harmonica is going to get cut.
"Let me see it again before I crush your dreams."
They try it again. The harmonica coming out of his pocket before the song starts ruins "the sneak attack of the song." It gets cut. It's funny, but the moment overall will be more fully realized without it.
And then there is the matter of the parade sequence, which is getting blocked for the first time today. As an actual float isn't in the budget (and would take up the entire backstage area), the initial task is to determine the best possible way to simulate the actors being on a float. "Should we do some floatography?" Leigh says as she gets up and goes to stand with the actors involved. She works through it slowly, asking many questions even though she's already thought about all of it. She wants the actors to move slower and stay together more, and she starts shuffling her feet around, "Is there something fun about…" she shuffles her feet more to demonstrate a way of moving that might achieve the floatography she's after. Someone asks a question about timing. Leigh shrugs, "It's gonna change when we get into the space." It's fine, let her worry about it. They run the parade sequence and the scene around it again. Someone else asks a question that won't have an answer until they're in the actual space. Again, she shrugs and says not to worry about it, she'll take care of it.
Leigh is wearing a t-shirt with a picture of galloping horses on it and red trim around the sleeves and collar. "I got it because it reminded me of a t-shirt I had when I was a kid," she says. All day people have been commenting on this t-shirt.
It is June 12th, and overnight, a terrorist walked into a gay bar in Orlando and killed 49 people. The news coverage has been non-stop. Directors are trained to keep things going, Leigh says. There have been a lot of occasions to keep going.
Rehearsal ends an hour and a half early. "I just felt like I wanted to do the work and send people out into the sunshine."
(xiv.)
The second time I met Leigh Silverman was when I interviewed her. She had just finished a rehearsal for The Wild Party at Encores Off-Center and we talked, along with choreographer Sonya Tayeh, in their rehearsal room at City Center. At one point I asked if she saw any themes in her work. She gave a sort of roundabout answer and said she didn't know if she had a thing, to which Sonya interjected and said, yes, Leigh Silverman had a thing: "I just feel when you know you're going to work with her you know there's the utmost passion, always. This is the second show we've done together, but it feels like there have been a lot of shows. I feel like I've been in this space with her for a long time because it's so thick; it's so many emotions in a day. It's pure excitement and care, and a selfless care, which I think, in terms of collaboration, is what we want."
(xv.)
On the afternoon of June 16th, 11 days before the first preview and 14 days before Tumacho opens, it is time to do a run of the show—a stumble through—for some of the designers and for the people of Clubbed Thumb. Earlier that morning, Leigh ran the company through the show's scene transitions, making sure that everyone knew how they were getting on and off stage and what props/pieces of the set they were responsible for taking with them. During the run a table falls over, and then an actor falls over a table. But other than that it goes pretty well. And the table's performance was hilarious.
After the run, the cast gathers for notes, half of them in chairs and half of them strewn across the floor. Celia is laying on John (they're married, it's fine) and Jeremy Shamos is doodling on the back of his script pages. It is late afternoon in the middle of the week and the room is awash in cold fluorescent light, but it is so pleasant that it is tempting to say it feels like sitting outside in Italy or by a lake. But it is not that.
It's this same type of atmosphere that makes it easy for Celia and John's son, William Conlee (who has great hair), to come visit the rehearsal room. Or for Gibson Frazier to ask a question about the back wall of the theatre, and if the set has a real back wall, and really, what is the back wall? A moment that this group will exploit to its full potential and Leigh will let it continue and then say with acerbic flair, "This is a really good time to bring up any existential questions."
It is Leigh standing, holding her yellow legal pad with her notes scribbled across it. Bouncing up and down a little in a modified cheer for the actors, and then standing still at the center of the room.
(xvi.)
"I think something that we all really struggle with in a pretty deep way is how to make the right compromises and how to prioritize the things that need to be prioritized when they need to be prioritized. When is it time to see your friends, because if you don't sit down and have a drink with someone, it's just going to feel like you've lost all connection to them. I certainly have struggled with it in my life. Of course, looking back, you never say, 'Oh, I wish I had worked harder.' You say, 'Oh, I wish I had been there for that person's birthday.' I think, as I get older, I try and make choices that I feel like are maybe not just all about work all the time, but it's been a process of learning how to do that."
We are sitting at Leigh's dinning room table. She takes a sip of tea.
"I feel like I have always, maybe to a fault, gained my sense of identity from theatre. Also, I feel like theatre saved my life. I protect my career. I want my career. I'm ambitious. When anything gets in the way or feels like it's threatening that, it makes me sort of panicked. At the same time, I think that there has to be a way to find room for yourself in there, and I feel like I'm just learning how to do that. It's taken a long time."
(xvii.)
I am googling The Violent Femmes. They are playing a free concert tonight, the 18th, in the park. I know this because yesterday Daniella, the assistant director, mentioned she was going to their concert on her day off, which Leigh was excited by and I was clueless about. "Really, you really don't know them? You've heard them," Leigh said as she got out her phone and played the beginning of a song that I'd soon find out was "Blister in the Sun." Okay, yes, I have heard this before. I'm going to research this and find out how it informs your psychology, I say.
"I don't think it informs my psychology at all, but I spent a lot of time dancing to them when I was 12 at Camp Waziyatah."
The Violent Femmes are described by Wikipedia—I would not describe them this way—as a punk rock band. They were formed in 1980 in Wisconsin. I click on various iTunes selections and they remind me of a Smash Mouth song—maybe two songs that I'm combining in my mind—that people danced around to a lot the summer when I was 12. And, okay, no, they probably do not say much about the psychology of Leigh Silverman, but it's the day off and I am sitting in my apartment with my cat, and I keep listening to the selections on iTunes, and suddenly I've even downloaded a few of the songs. They are bouncy and happy, and they are the kinds of songs that summon scenes in filtered light and de-saturated colors; scenes of summer camp and campsites and backyards and hot city streets. And I never really went to summer camp or have any of these memories, but I know them.
Tumacho takes place in the American West. The American West with it's long, winding roads, and canyons and deserts where the sky touches the land. It's where people go to lose themselves and find themselves and it's Joan Didion writing about John Wayne and Lucy Ricardo with a Geiger counter and Mulder and Scully chasing UFOs through the night. I've never been to the American West, but I know it too.
(xviii.)
As it gets closer to previews, Leigh gets more and more specific. Choices need to be locked in. She has to make sure that the arc of the story is getting told. She works with Jennifer Lim on a moment that needs to be more normal and Omar Metwally on a moment that needs to be more strange. She helps Bill Buell with an exit that needs to make a little more sense. Towards the end of the play, Randy Danson has a long monologue that needs to work on both a micro and macro level—for her character, for the characters listening, and for how the audience conceives of the whole show. In the following days, they keep working on the monologue, trying to hit just the right notes that work for everyone.
They work on one of the opening scenes again. There's a moment that involves a transition from one action to another that's proving tricky for one of the actors, and suddenly no one knows quite where to move and nothing is flowing naturally.
"Let me fix this for you," Leigh says remaining totally calm. "I think this moment is actually…" They proceed slowly. Almost all of the characters are introduced in this scene and it takes a lot of care to introduce them correctly to an audience. An audience has to know where to look and who to listen to when, which is a tricky business when there are eight bodies on stage.
Someone once told Stephen Sondheim that his lyrics were like poetry. No, he said, you read poetry; you can read it slowly, you can read it quickly, you can read one line over and over again. You watch and listen to a musical. It's not poetry. But it's the director's job to trick the audience into thinking it is.
Leigh decides to try re-staging a moment in a totally different way than how the actors have been doing it. She says it probably won't work, but why not try it anyway. They try it. It really does not work.
"I just wanted to make sure I was right, and as us[ual]…"
Everyone is laughing again. They go back to the old staging and make a few adjustments, and the moment is clarified.
(xix)
Well opened on Broadway 10 years ago, in the spring of 2006, after transferring from the Public Theater. When most directors don't make it to Broadway until they're over 40, when most women don't make it to Broadway at all (and if they do they aren't always invited back with frequency), to have directed three Broadway shows in one's 30s seems like something that should be a point of distinction. To have directed on Broadway at age 31—and, yes, as a woman—seems like it should be a point of celebration. And yet—maybe because it was 31 and not 30, maybe because it was 2006 and right before America's young adults began missing traditional markers of adulthood in droves, entering a perpetual adolescence, maybe it's because the term is "boy genius"—somehow when one googles "Leigh Silverman," there are relatively few words about this. Then again, in Ben Brantley's New York Times rave review of Well the only mention of Leigh was in the dependent clause, "directed by Leigh Silverman."
And here's the thing—yes, it takes a confluence of events to get to Broadway; yes, society places too much value on youth; yes, the tortoise and the hare—but it takes a particular type of person to be able to direct on Broadway at 31. It is not luck, it does not just happen. At the end of the day, you have to have gotten through the day.
To direct a play on Broadway at 31 years old, you have to be good. You have to know how to run a room. You have to know how to answer questions. You have to know how to tell people what to do. You have to know how to tell people what to do while making them think that they've figured it out on their own. You have to know how to deal with different personalities. You have to know how to get through a bad day. You have to know how to get through a lot of bad days. So you know how you know if someone is a good director? If they directed on Broadway at 31. Leigh Silverman is a fucking good director.
(xx.)
I keep saying, "You're really nice" to Leigh, and she keeps bristling at that a little, which I get, because what does nice even mean other than it's benign and is what we say when we mean to say something else. So I guess what I mean to say is that she has a deeply entrenched integrity and a certain kindness that comes from being preternaturally attuned to emotion.
I ask Leigh if she believes in God, because weeks ago I scribbled in my notebook, "Does she believe in God? Is that her natural hair color?" and I don't know which of these questions is more ridiculous. My therapist went to a therapy convention in Rome and I haven't heard from her in awhile.
She pauses.
"I believe that there's something. I believe in soulfulness and I believe in spirituality and I believe in fate. But I also believe in randomness. Some people describe that as God. I don't know that I would. I'm Jewish and I have found that there have been times that my Judaism has actually been very helpful to me in my life. I consider myself a "high holiday Jew" and I make a good latke, but I also consider being Jewish a very important part of my identity. That's, to me, unrelated to if I believe in God."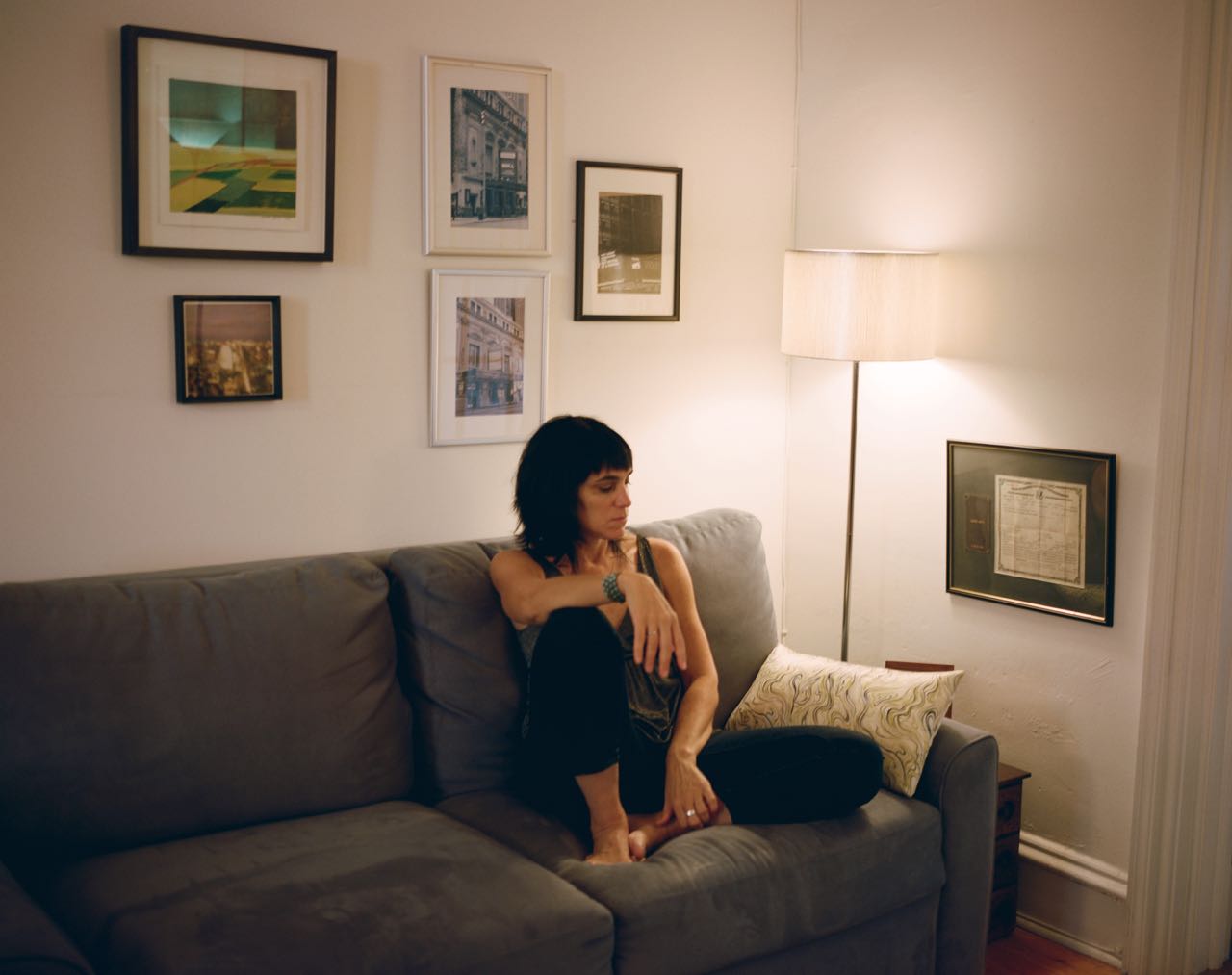 (xxi.)
The last day in the rehearsal room is June 23rd and the morning starts with more transitions and working through people's entrances and exits. There can be a domino effect from lack of precision.
Later in the afternoon they run through the show. This time no one falls over a table.
Plays are not novels. Plays are the dialogue and the literal action of the novel. The director is all the rest; the adjectives, the parallel construction, the punctuation.
Theatre directing is an ephemeral art that simultaneously delivers a product and has no extractable, quantitative part. To take it apart would be to fail its purpose, to destroy the hermetic whole.
(xxii.)
It is almost time to head over to The Wild Project for the second day of tech. The run of Tumacho is short, only 13 performances over two weeks. That's how SummerWorks works. It makes me think of that line in Never Been Kissed where Drew Barrymore says, "Commencement is a funny word for the end." I am sitting at Leigh's dinning room table and I'm trying to ask as many questions as I can before it's time to leave. I have a long list, yet at the moment I don't want to ask any of them. But I ask questions anyway and they're all coming out awkwardly, and then I ask this one thing, which isn't really what I mean to be asking at all, but here's what Leigh says:
"I think I have always felt determined. I've felt ambitious. I've also felt afraid that I wouldn't get to do it. I'm 41, which is the age my mother was when she died. That is a really intense thing and I think I have felt, always, that there's this clock on me and on my life. Certainly, that has helped fuel some of my need to overachieve or to achieve at all. I feel like all that I really want in the next chapter of my life is to feel like I have more choice, and that part of that involves being able to, maybe, slow that clock down a little, mentally."
(xxiii.)
Narratives are designed to function in a defined liminal space; a representation of life but also a representation of a literary history of metonymy and metaphor. We have been telling stories for so long, we get told them so often that the lines between what we know and what we think we know blur, where experience can't be summed up with facts. And maybe the stage is one place where there can be both—where the real and the imagined are briefly the same, unified thing.
Unlike life—actual day-to-day life, with its moments large and small—where sometimes there is no analysis, sometimes people do things for no reason, sometimes things just happen, sometimes the structure doesn't hold.
(xxiv.)
The third time I met Leigh Silverman was at a fundraiser, and the same night when I cried in a taxi and was so despondent that I almost made the driver pull over and let me out outside of a Russian Orthodox Church on East 97th Street and I would say, "Bless me, Father," because that seemed like a thing a person would do.
I am with Leigh on the subway going to tech. I don't like the subway because I have what I consider a rational belief that it will inevitably explode. At some point in the previous week, I'd started telling myself this story about how, when I was on the subway with Leigh, I'd tell her about that night I almost went to Church. I'd say, "I probably shouldn't say this because I'm writing about you…" and then I'd tell her how I'm pretty sure talking to her that night (and we talked very little) reminded me of what I always knew: that I never would have gone in the Church.
Anyway, the subway did not explode and I did not tell her that.
(xxv.)
In tech, the first scene Leigh runs is one between the characters played by Celia and John. Revenge gone awry has caused Celia's character, Catalina, to leave the town, and John's character, Mayor Evans, has come to convince her to come home and help them get rid of the demon. The scene ends with Catalina and Mayor Evans riding down the mountains and through the desert on horseback. Celia and John stand center stage and two horses—hobbyhorses with cardboard heads—appear on stage. Celia hitches up her dress and she and John swing their legs over the horses and Celia begins to sing:
"Here I go, I'm on my way/ I'm coming home for Judgment Day."
Soon John joins her, and then the entire cast comes in for the refrain as the horses gallop down the mountain:
"And if they find a place for me/ To rest my head eternally/ My heart will sing, my heart will sing/ I'm coming home—home, home, home, home."
And all I really want to say now is that Leigh Silverman is sitting on the steps that lead into the audience and she is looking up at the stage.