Season of the Female Music Director
December 17th, 2018
When Meg Zervoulis was a high school student, she saw The Full Monty on Broadway. The show was conducted by Kimberly Gigsby, who was also the music director. As conductor, Grigsby was fully visible to the audience and, according to The New York Times, was wearing a backless gown at the request of the producers; meanwhile the members of the orchestra were in jeans and t-shirts. (That same New York Times article dedicates roughly 165 words to describing Grigsby's appearance while conducting, and barely 50 words on the combined appearance of all three male conductors featured in the same article.) For Zervoulis, it was her first time seeing a Broadway show conducted by a woman, and the moment she realized that this career path was possible for her as well.
This past October, Zervoulis made her Broadway debut as the music director of The Prom. She's one of approximately ten women who are or were music directors (or MDs) during the 2018/19 season, something that did not escape Zervoulis, who reached out to The Interval in the fall stating that this season there would be "more simultaneous female Broadway music directors than ever before." Although the majority of Broadway musicals are still music directed by men, the current crop of shows led by female music directors includes newcomers Be More Chill, Head Over Heels, The Prom, and Tootsie, as well as hits from previous seasons like The Phantom of the Opera, Mean Girls, The Band's Visit, Summer, and Waitress [Editor's Note: At the time of writing, Chicago also had a female music director; however, Leslie Stifelman was recently removed from the position due to the ongoing investigation over the suicide of cast member Jeff Loeffelholz] .That means roughly 35 percent of the musicals on Broadway this season were or will be music directed by a woman.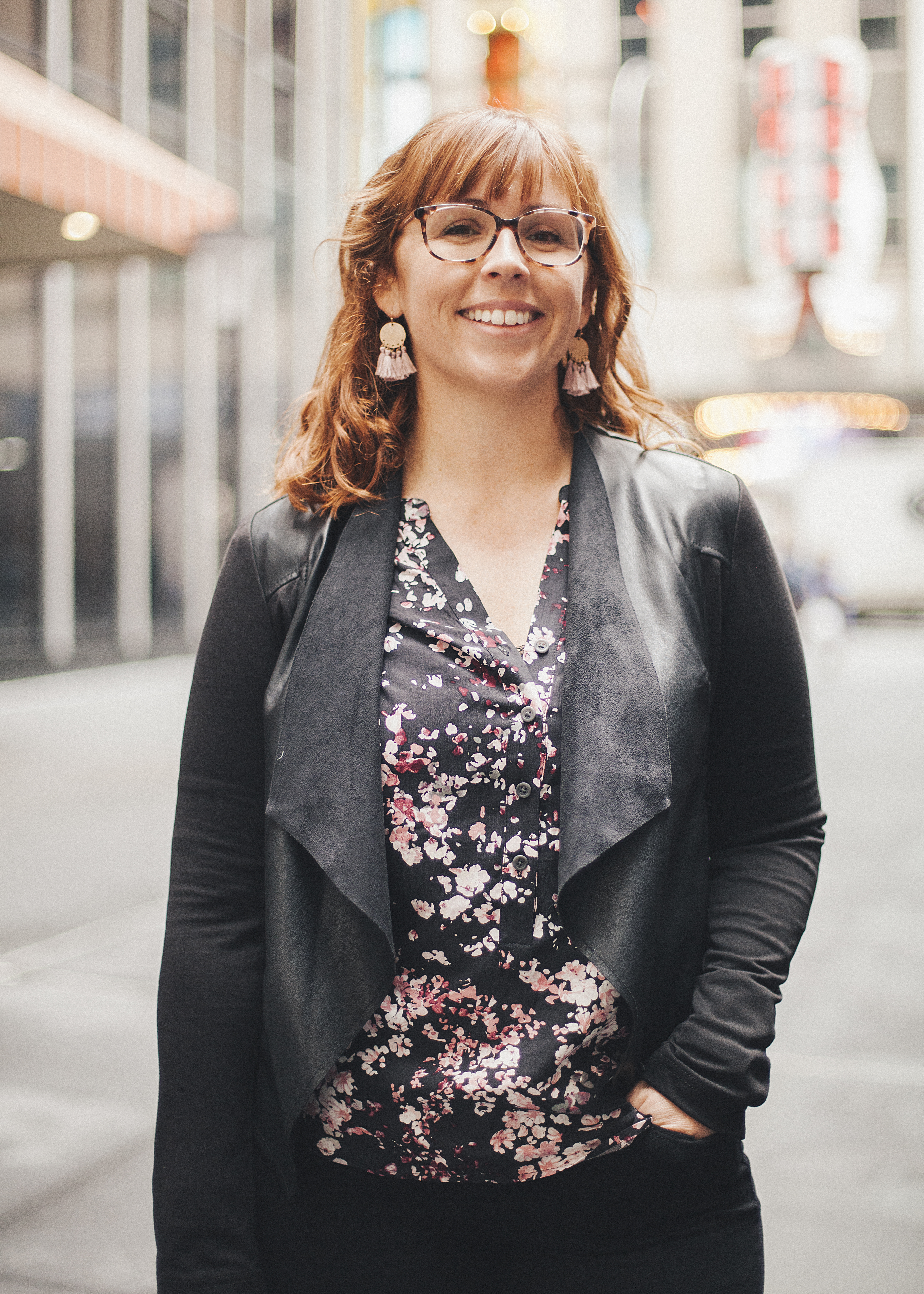 Over the past three months, I've interviewed and researched female music directors, ranging from well-established to early career, including two making their Broadway debuts this season. Many spoke of the challenges they've faced, including gender bias in hiring practices and in the rehearsal room, but they were also fairly optimistic about the direction in which the industry is headed, and many are interested in attempts to right the systemic wrongs of gender bias within theatre.
It is no easy feat to be a music director. The job itself is often very porous and flexible; some MDs play piano in the orchestra pit, some conduct. Music directors can be composers, orchestrators, or vocal arrangers as well. Sometimes shows are erroneously credited as having a conductor or music supervisor in lieu of a music director. Frequently, music directors are left off of press releases, despite their vital contributions to a show's creative process.
One of a music director's most important tasks is working with the singers and musicians, teaching them the score of the show. The teaching aspect is Julie McBride's favorite part of the job. McBride, who made her Broadway debut as an MD last year with SpongeBob and conducted Head Over Heels until the beginning of December (she took over for Kimberly Gigsby who is currently MD and conductor on To Kill a Mockingbird), finds it "so creatively stimulating and rewarding" to work with the cast on discovering the sound that best represents a show's musical score. For Emily Marshall, who will make her Broadway debut this season with Be More Chill, music directing is all about multi-tasking. "My left foot is doing one thing, my right foot is doing another, and I'm playing for two and a half hours," she described. But as Mary-Mitchell Campbell, who is one of Broadway's most well-known music directors and whose recent Broadway credits include Mean Girls, Finding Neverland, and Company, pointed out, "there is so much more to music directing than just musical skills." Leadership and collaboration are crucial components of the job as well. The dynamic in the rehearsal room is of the utmost importance for a music director; it can reveal gendered assumptions about who commands a space and how. An effective music director needs to know "how to interact and to have a strong voice," said McBride, "but also know when to be quiet." Most of all, a music director should not shy away from having "a strong presence in the room."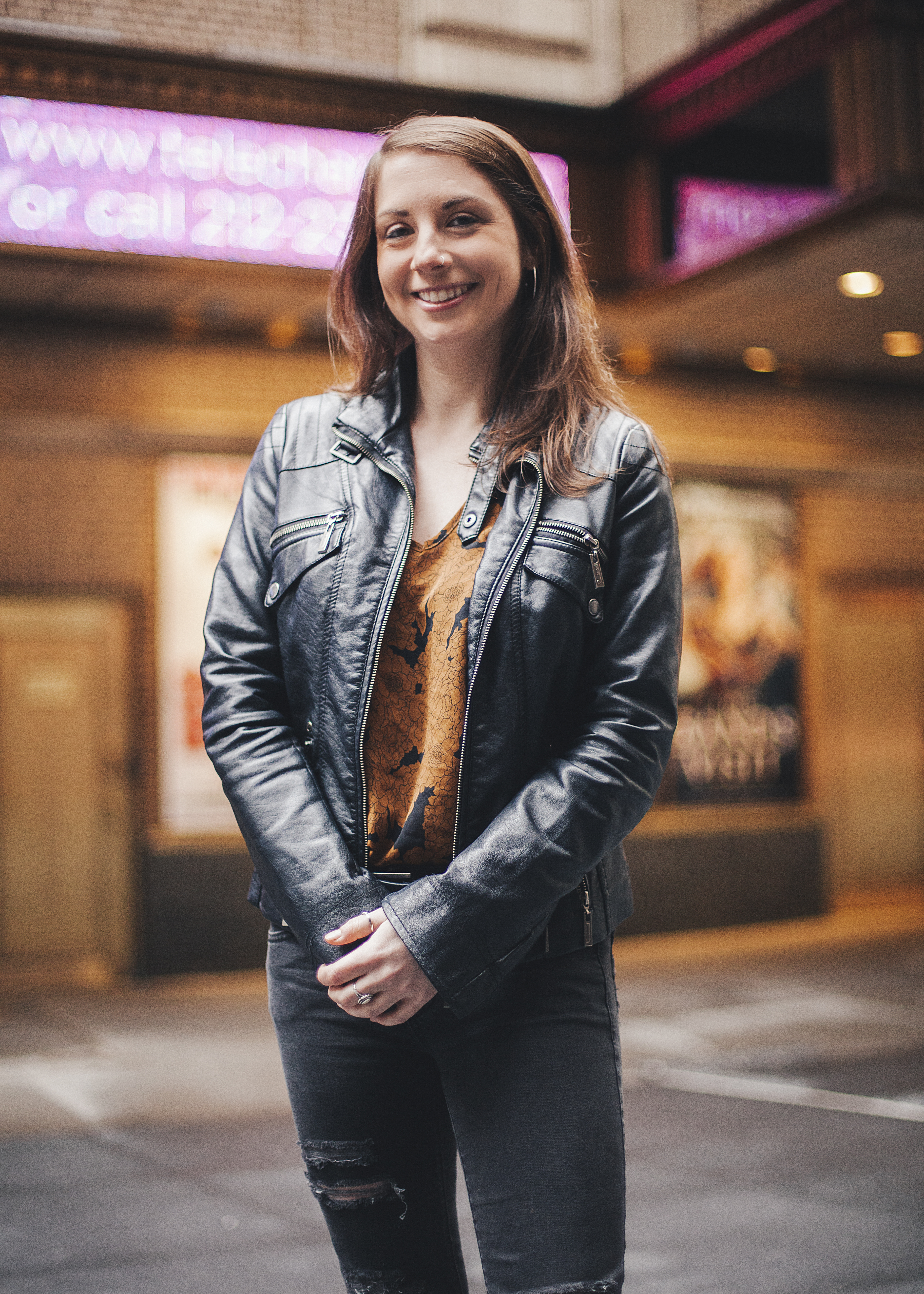 Young female music directors often face both overt and implicit industry biases, particularly when they are just beginning to embark upon their careers. Whether trying to appear older, or tougher, or simply less feminine, the way that a female music director presents herself is on the forefront of many women's minds early in their careers. When Campbell was first starting out, she pretended to be older than her actual age because "being young and female was a difficult thing to overcome, as far as getting people to take you seriously."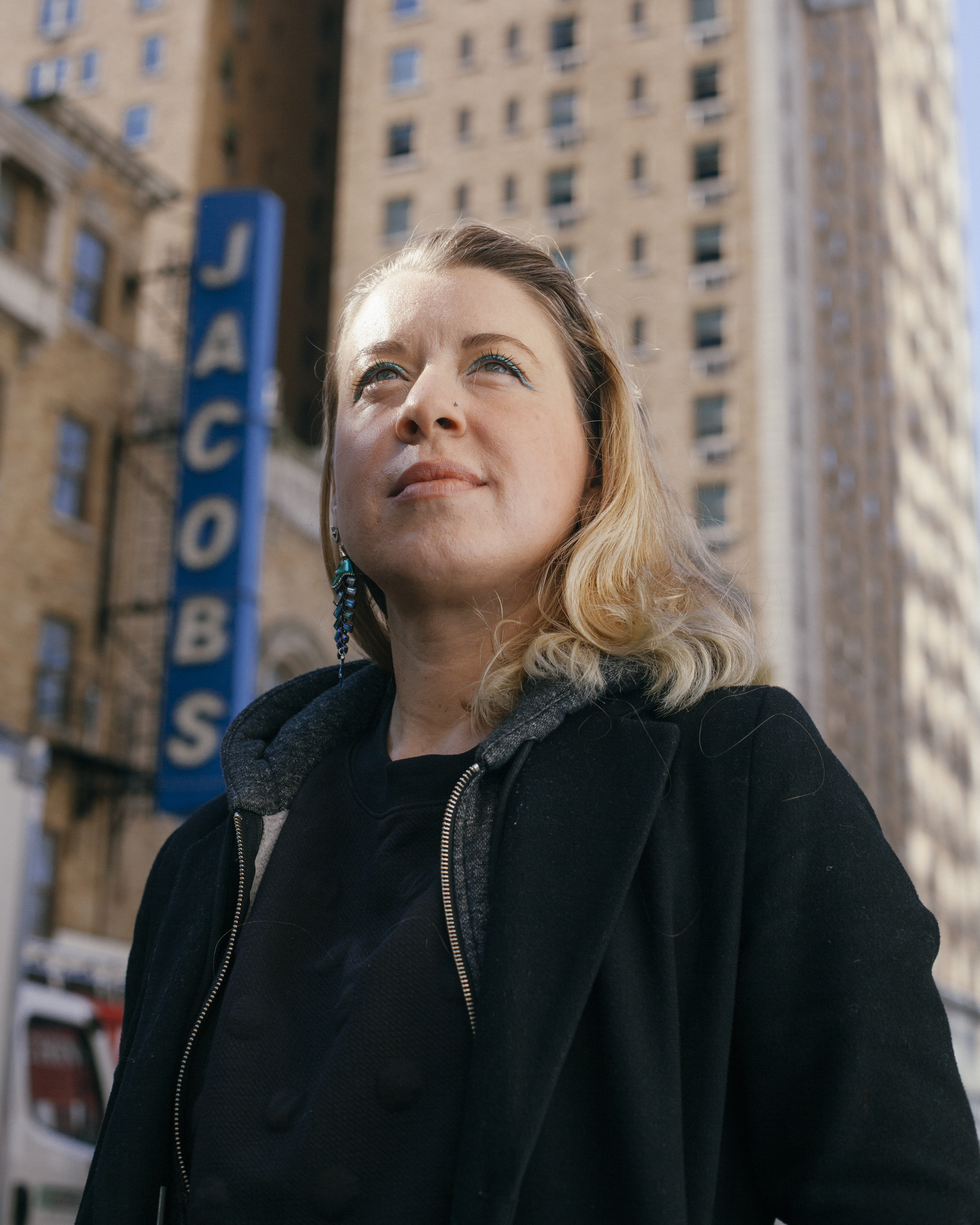 Female music directors can feel pressure to dress a certain way in order to cultivate or maintain an image that will allow them to be viewed more fully as an authority figure in the rehearsal room. Rona Siddiqui, a composer and music director whose recent credits include Kirsten Childs' Bella: An American Tall Tale at Playwrights Horizons, used to wear a blazer and elevated shoes on her first day of rehearsal. "I wanted that extra edge," Siddiqui explained, "so I'd be taken seriously." Now that she has more experience and more of a name in the business, she no longer feels compelled to add "a little more stature" to her appearance in order to make a certain type of first impression. Madeline Smith, who became the youngest female conductor in Broadway history when she first conducted in the pit of Waitress back in 2016 (Smith was recently joined in the youngest female conductor club by Jane Cardona who is the current conductor of Head Over Heels), has had a similar experience. Although she loves wearing flowery sundresses, she rarely does so at the beginning of a rehearsal process. "People assume I'm an actress, even in situations where it's been made very clear that I'm in a position of authority," said Smith, acknowledging that her relatively young age is likely a contributing factor to that assumption. "I think that that's been my bigger battle than my gender in certain situations."
Confidence is key for music director Macy Schmidt, a recent graduate of University of Florida. "As a representation of gender, race, and age minorities in my field, I've found myself trying to compensate for those factors both in skill and in the way I carry myself," Schmidt revealed. Schmidt recently noticed that her male colleagues were no longer using the word "aspiring" when describing their profession, and she followed suit. "I deleted it from my vocabulary and made a concerted effort to project more confidence in my career. The immediate change in professional results was overwhelming."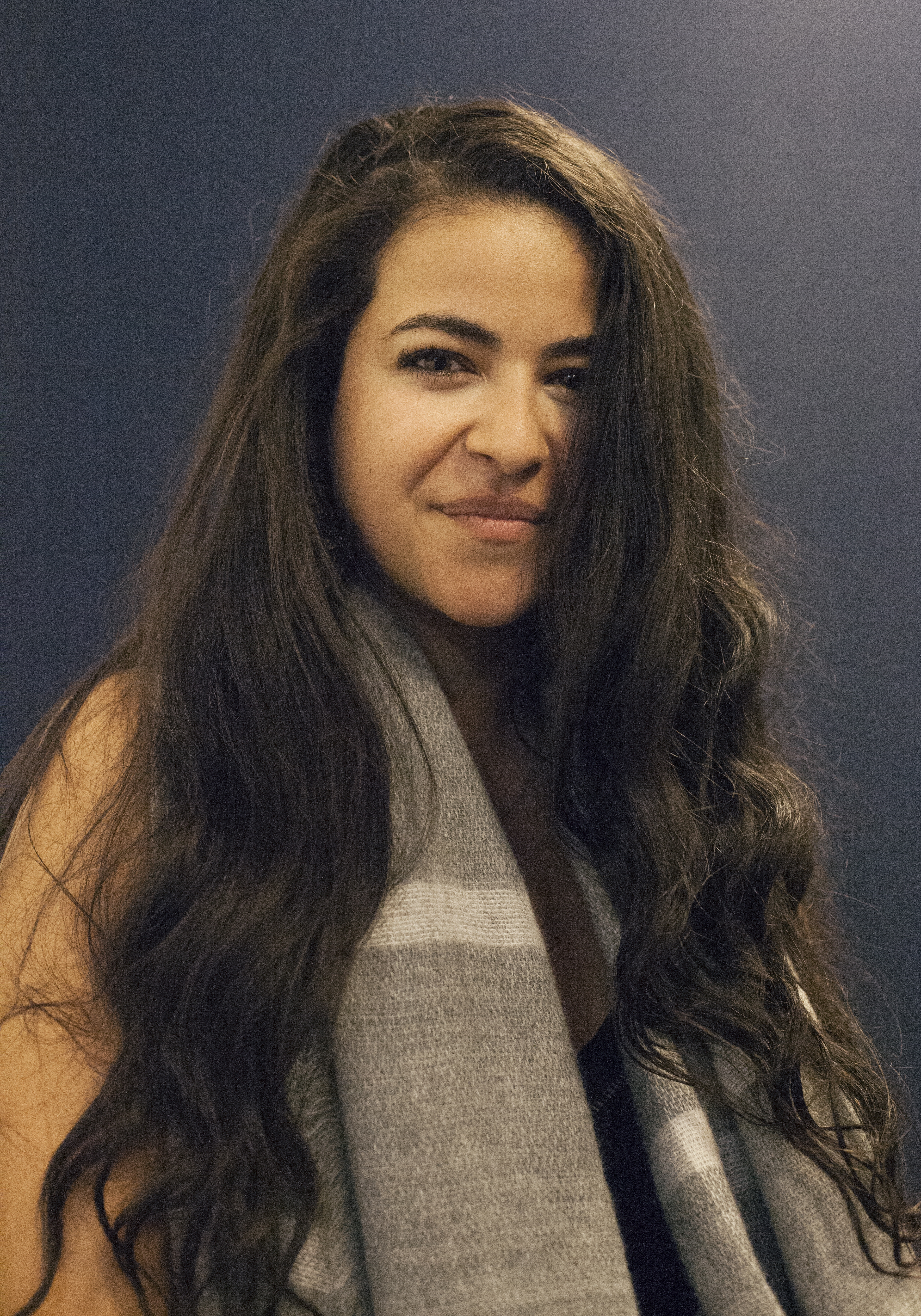 Before Andrea Grody made her Broadway debut last year as Music Director for The Band's Visit, people often used to tell her that she could own a room. Although it was generally meant as a compliment, what she heard behind that compliment was "the expectation that [she] wouldn't be able to do it" because she was young and because she was small. "The fact that I have a strong voice, in terms of volume and depth, was not always what people would have expected," reflected Grody, who will be music directing Tootsie on Broadway this season, which entails conducting and playing in the pit while overseeing a sixteen-piece band. Grody makes an effort to view herself as an individual, separate from gendered expectations. "I've tried not to define myself by my youth or by my gender," she explained, "because even if it is relevant, I find that it's not so helpful with my own process." Marshall has a similar philosophy. "I personally don't think of myself as a female musician," she said. "I think of myself as a musician. That's the way I like to be seen and to treat people that I work with as well."
Some women have tried out different leadership styles, in the hopes of subtly subverting the industry's gender norms. Smith, for instance, realized "there's something pretty subversive about being quiet and compassionate, not deferential." She utilizes simple gestures to express her authority, such as knowing everyone's name in advance and shaking each person's hand at the start of a rehearsal. "These things are so small and yet somehow really subversive of that paradigm that for a woman to be in charge she has to be closed off," Smith explained. "I don't feel like I need to be unemotional or cold in order to take control of a rehearsal room."
Female music directors have also created an informal network of support and mentorship, which has lately formalized into a more consciously cohesive effort to engage with women at all points in their career. Last year, composer and music director Georgia Stitt founded Maestra, which she described as a "community of female composers and music directors working in the theatre industry," after a woman approached her at New Year's Eve concert asking for career advice. Stitt and a few composer colleagues invited the woman to come have lunch with them. Realizing how meaningful it was for this woman to interact with other women in the music industry, Stitt went home came up with a list of all the female composers she knew. Initially she invited about 20 or 30 women to a party, and it organically expanded from there. "The group kept growing," Stitt recalled. "They seemed so grateful to have access to each other and to be in this social space where they weren't competing with each other."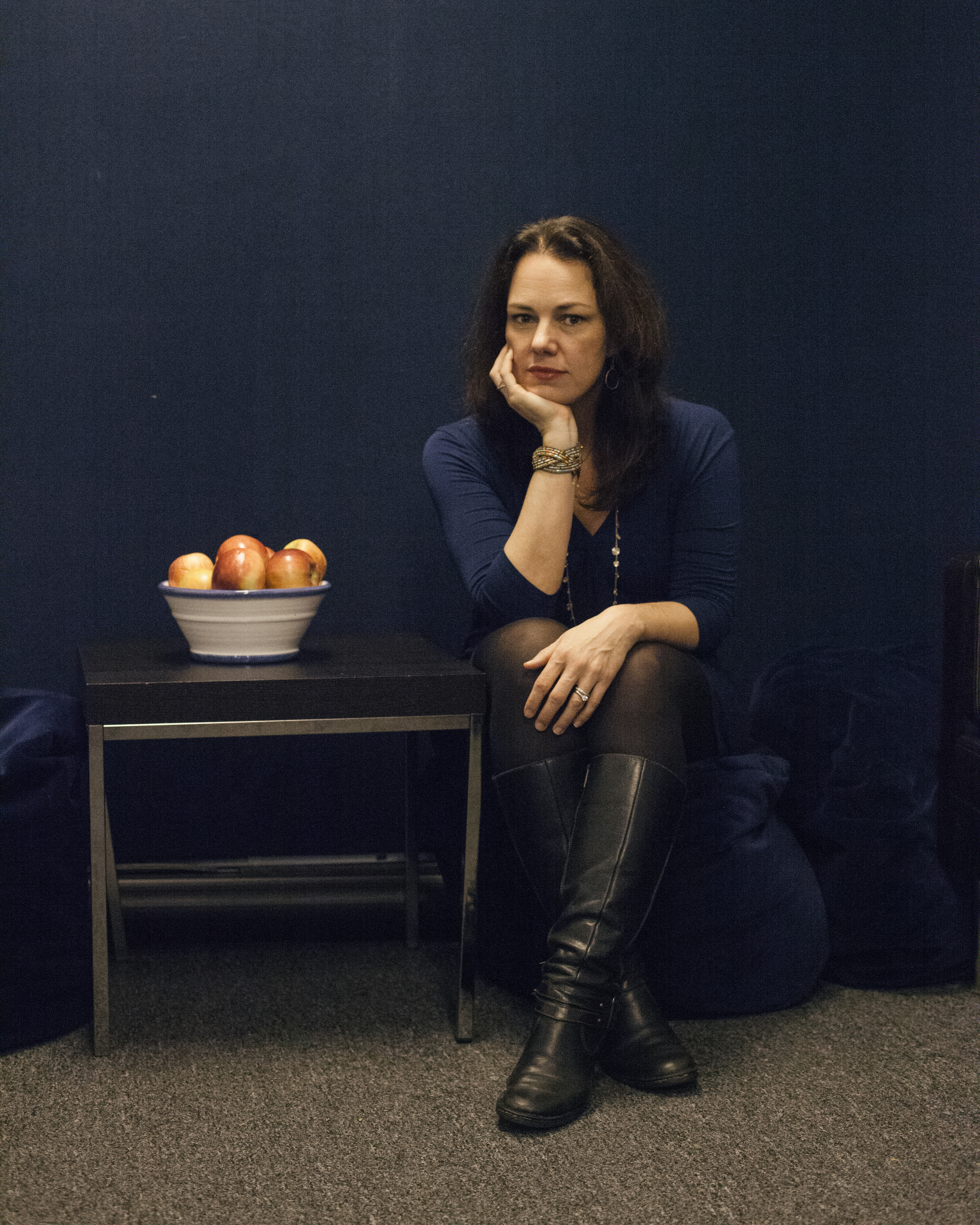 The Maestra group now meets regularly at New York SongSpace, where they often host industry guest speakers, ranging from music copyists to Broadway producers. "It shows we're actually providing a service and we've built a community," observed Stitt. For those who do not live in New York, Stitt has built a community online, as well. Tired of seeing Facebook posts about people struggling to find female music directors, Stitt decided to create her own archive of women who music direct. She started by writing her own Facebook thread, asking friends, and friends of friends, to tag female music directors. Like the main Maestra group, the list of music directors grew exponentially. Maestra MD, an offshoot Facebook group for female music directors all across the country, currently has over 400 members. "I think it's just seeing a need for that opportunity, understanding where you have the power to create opportunity for someone else, and then just making it," Stitt said.
Cynthia Meng, who recently graduated from Harvard and hopes to one day music direct and conduct a Broadway show, is a member of the Maestra MD Facebook group. She has found it "really inspiring to be a part of that group and see the posts in it. It's a male-dominated industry but there are a lot women coming into this world." Schmidt is also a Maestra MD member; she even participated in a Maestra workshop this past summer, co-led by Stitt and Campbell. "I've been able to connect with female colleagues who have become close friends and fierce supporters," Schmidt reflected, grateful to both Stitt and Campbell for their efforts to promote "visibility for women in the field."
In the past, many female music directors had to look to men for support and mentorship, due to the dearth of opportunities given to women in the field. Linda Twine, however, was a notable exception. One of the most groundbreaking women of color in the field, Twine's Broadway MD credits include Jelly's Last Jam, The Color Purple, and Caroline, or Change (in the 2017/18 season the only woman of color to MD a show was Victoria Theodore at Summer. So far, in the 2018/19 season there are none). Tony Award-winning composer Jeanine Tesori worked with Twine on Caroline, or Change, but it was hardly first time she observed Linda in action. Tesori was a teenager when she saw Twine conduct onstage in the early 1980s, and she was mesmerized. "I saw a powerful woman, conducting all men, calm and regal," Tesori described. "That was the beginning for me, and an image I think about often; leadership and grace and strength." Early on in Tesori's career, she, too, conducted in the pit of Broadway shows.
When Campbell and Stitt were first starting out as lone female music directors in a heavily male-dominated field, they had to look to each other for the sense of community that they are now trying to create for the next generation of young, emerging music professionals. The two women, who recently worked together on the 2016 Sweet Charity revival, have been friends since they first moved to the city over 20 years ago. According to Stitt, they've "always had each other's backs," subbing for each other in pits and recommending the other when they were unavailable for a gig. "I often think that part of why we both wound up where we did is because we just have this girlfriend, this partner in crime, this person," mused Stitt. "She's an anchor for me." Campbell agreed, stating that it was "unbelievably important to have another female colleague who supported me." Drawing upon her own experience with Stitt, Campbell tries to create similar support systems for those coming up through the ranks now, making it a top priority "to mentor more women in our industry, which means trying to get more women in the pipeline for opportunities and experience."
One of Campbell's mentees is Zervoulis. Before going on to music direct a Broadway show of her own, Zervoulis worked as her associate on musicals including last season's Mean Girls. "Mary-Mitchell has great responsibility for introducing me to this whole scene," said Zervoulis, who considers Campbell to be "somebody that started as a role model and is now a colleague."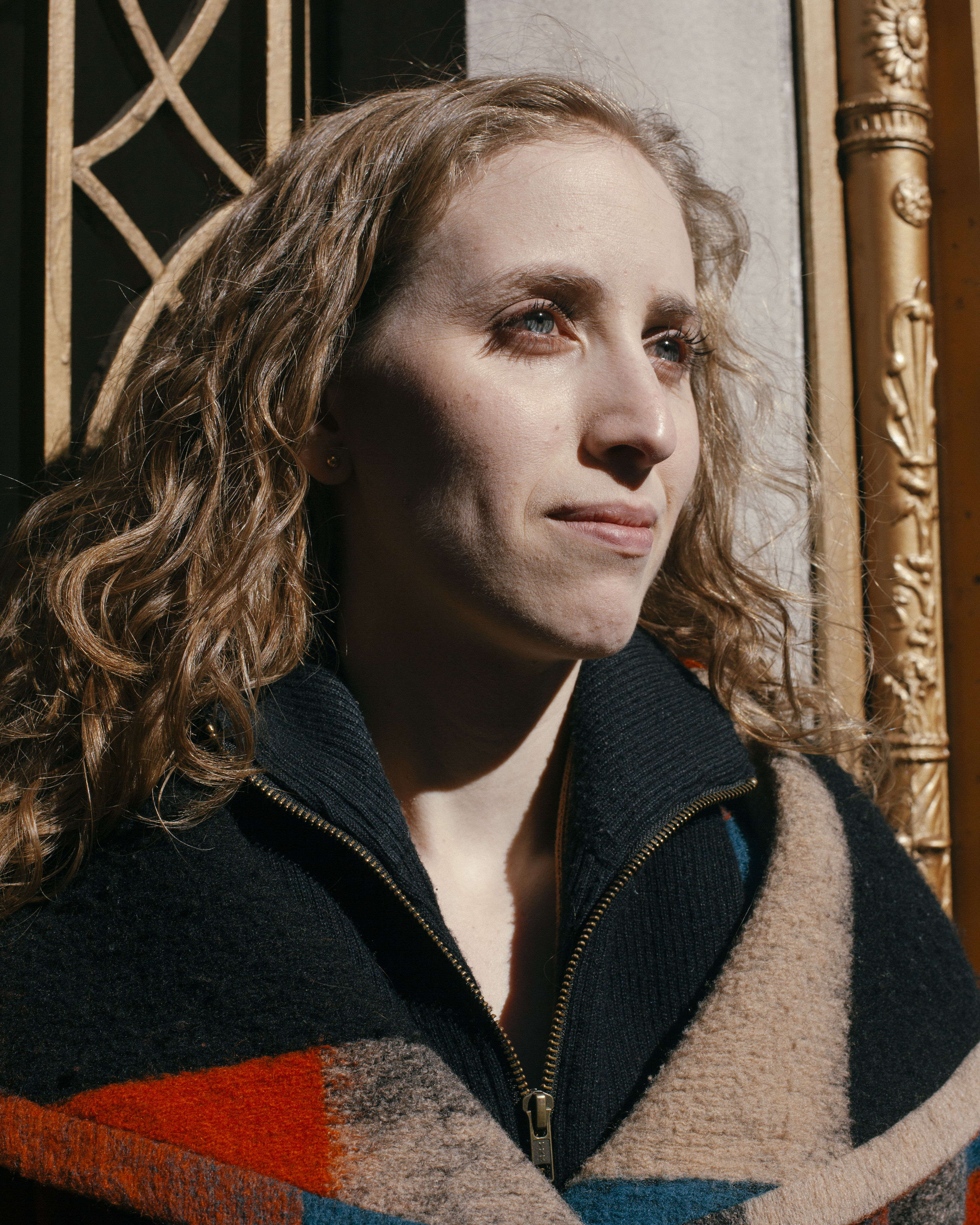 Grody was mentored by Kimberly Grigsby. "I worked with Kim Grigsby for a long time," Grody said. "She was the first music director I was an assistant for, and the first music director I was an associate MD for." Grody attributes the fact that she and her peers are making their mark on Broadway now to the previous generation of women, including Campbell, Grigsby, and Stitt, who paved the way by giving younger women opportunities to learn and grow. "Both Meg and I have had the tutelage of people above us who helped bring us to the place where people could see what we could do. We've both worked hard, but we've been given the opportunity to be seen."
Smith feels similarly beholden to the preceding generation of female mentors. "I've still dealt with some sexism," she reflected, "but they did a lot of the heavy lifting of being the first people to enter these male-dominated rooms. I feel like I'm in the second wave, where I'm often still the only woman on certain teams, but I was also pretty savvy to the fact that I was entering a corner of the Broadway industry that's still pretty shamefully underrepresented by women and people of color."
Recently, emerging composers such as Carmel Dean and Rona Siddiqui have music directed and conducted, while simultaneously developing their own original musicals. In Siddiqui's case, composing actually led to music directing for Kirsten Childs, who had been her professor at NYU's Graduate Musical Theatre Writing Program. "I think Kirsten saw in me and my work a similarity with her work," she asserted. "Both being women, and women of color, there was just an immediate kinship between us." Childs has been a mentor to Siddiqui, and has made her feel valued in the industry. "Music directing for Kirsten is a joy in my life," Siddiqui said. "I look up to her so much."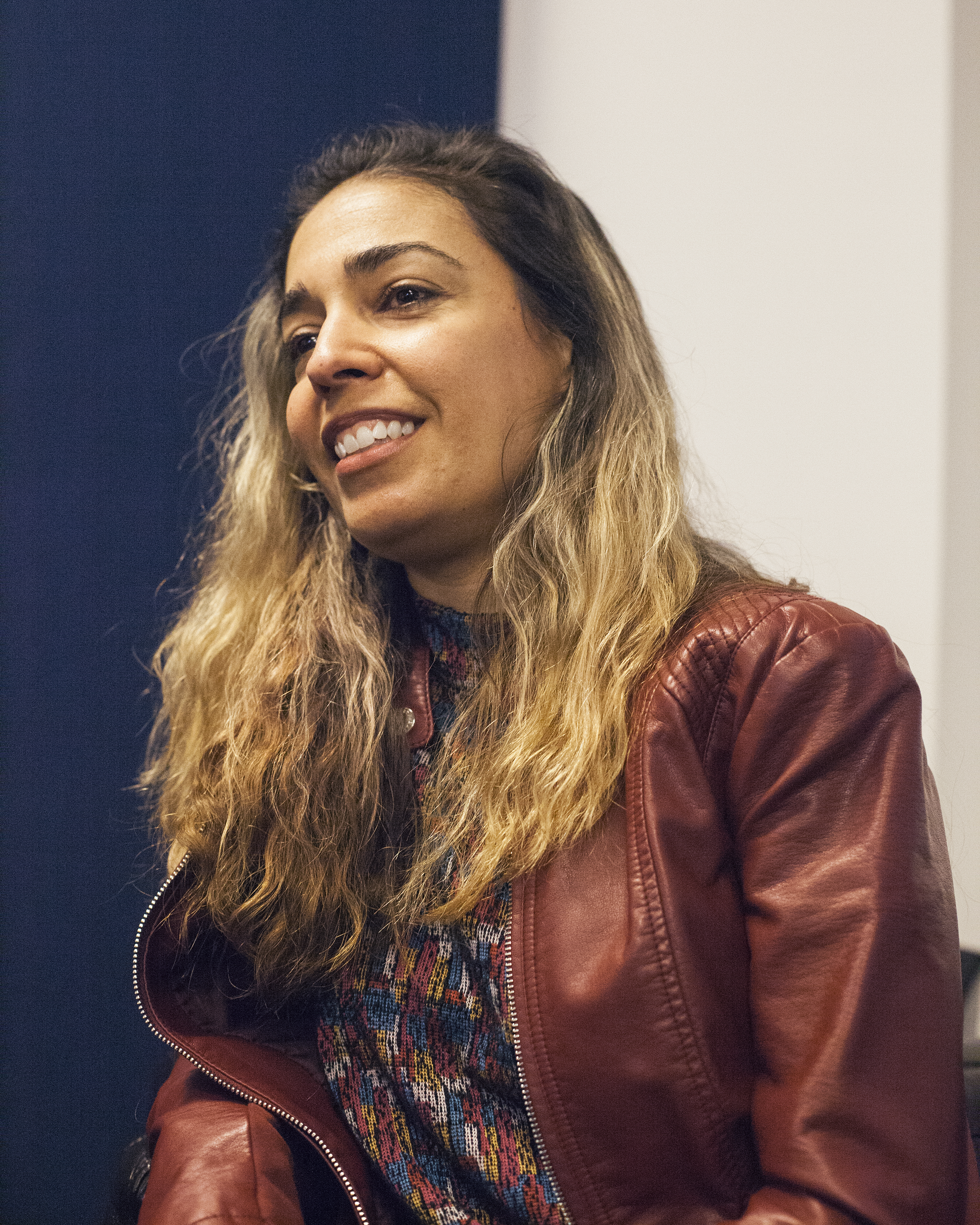 Schmidt eagerly anticipates one day being able to pay it forward to the next generation of new music directors. "I can't imagine anything more fulfilling than one day being in a place in my career with the power to pass down opportunities to young female musicians, the same way wonderful opportunities have been passed down to me." She hopes to be able to help others smash glass ceilings, the way that she feels women such as Stitt and Campbell have helped her.
All of the women I spoke to were full of ideas for how to make Broadway, and the theatre/music industry at large, into a better working environment for female musicians. Siddiqui has one clear and easy solution: "Hire more women." Despite the impressive number of female music directors on Broadway right now, the vast majority of the people in theatrical orchestra pits are still men. "During the last two professional projects I worked on, I was both the only woman and the only person of color in the room," Schmidt noted. Meng also often finds herself in production meetings that are "still a circle of men." The industry has a long way to go, "despite a lot of people's best efforts to go out and look for more female creatives."
Meng is quick to point out that this is not due to lack of talent or capable women. "It's that you need to look for it. People who are in a place to give opportunities to those who are less represented really need to look for it; it's there." Siddiqui also believes that the doorkeepers are often responsible for keeping female music directors and musicians out of the pits. "There's a role that nobody ever talks about in the industry called music contractor. They help assemble the musicians for a musical," Siddiqui explained, "As of now, that role is all men."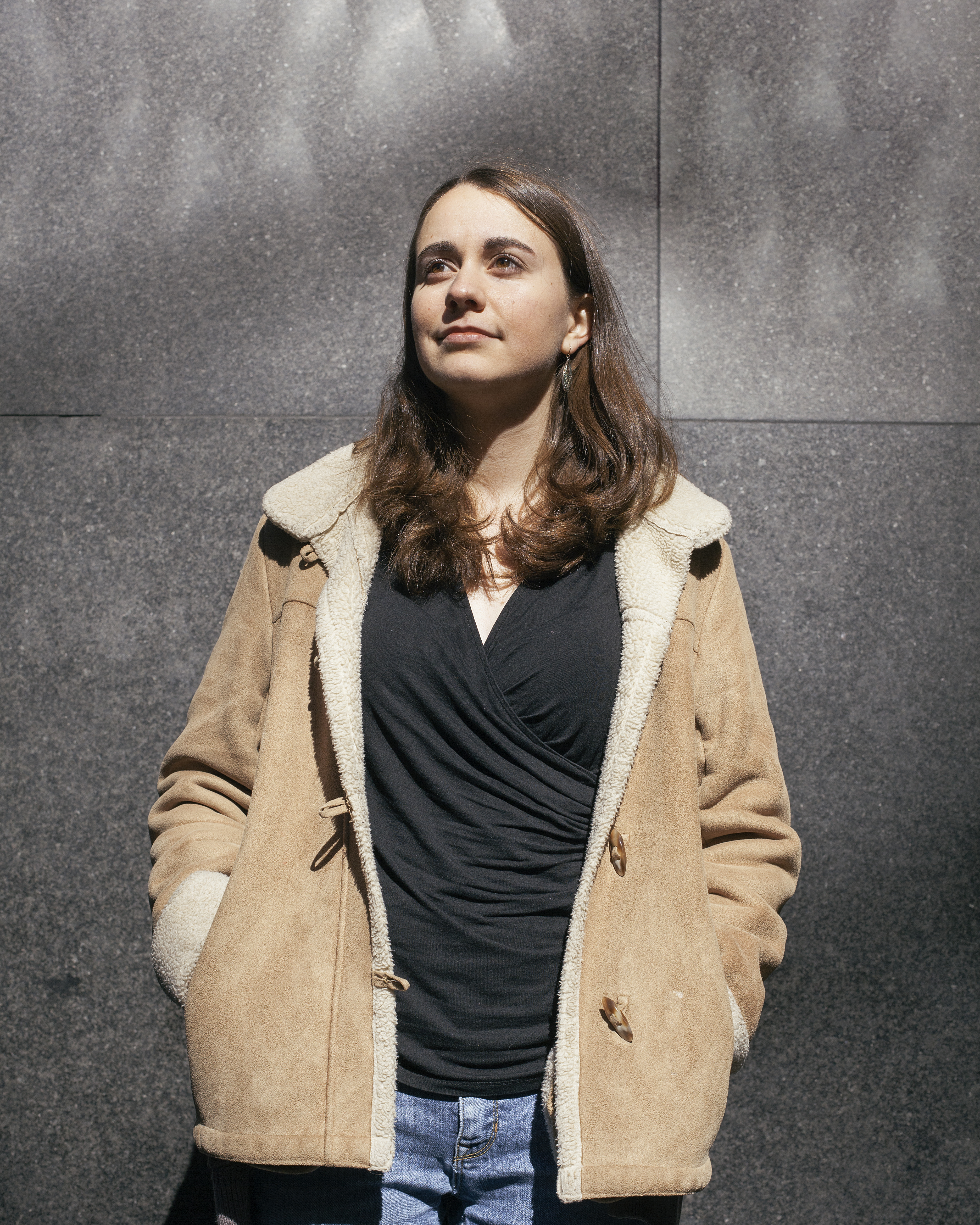 Stitt and Campbell have frequently discussed "the importance of being the assistant," as a necessary step on the path towards a successful career. "Let's make sure that the woman are easily found and ready for the job when it comes," suggested Stitt. Women need to be hired at every level in the field, not only where the producer can squeeze them in, or where it might look good. "It's not just hiring a woman at the top that changes everything," Stitt explained, "but it's making sure that you're creating opportunities for the women to be ready to be at the top when that moment is offered to them."
Campbell recommends that young women who want to be MDs try to observe as many music directors in action as possible. "You will always learn something," she stated, "I always learn things from my colleagues." Zervoulis had an additional suggestion, this one for how early career music directors could learn from themselves as well. "Videotape yourself conducting," she advised. "Sometimes you can detect little things in a posture that may be misconstrued as female lack of confidence. Embrace your confident stance."
Zervoulis is optimistic that, with so many female MDs on Broadway, there is a lot for women in music to feel confident about. The past holds an undisputed history of gender bias, but Zervoulis believes the tide is changing; women are ensuring that they will no longer be ignored. "I've heard from other music directors that I look up to that everyone is interested in having female music team members these days," said Zervoulis. "There is, certainly, this very palpable movement to share, to make sure that people are aware of this increase, and to try to fight the concept of being overlooked."
Correction: A previous version of this article neglected to state that Summer: The Donna Summer Musical, which was part of the 2017/18 season, also had a female music director, Victoria Theodore.