7 Women of Theatre History You Should Know: Part Four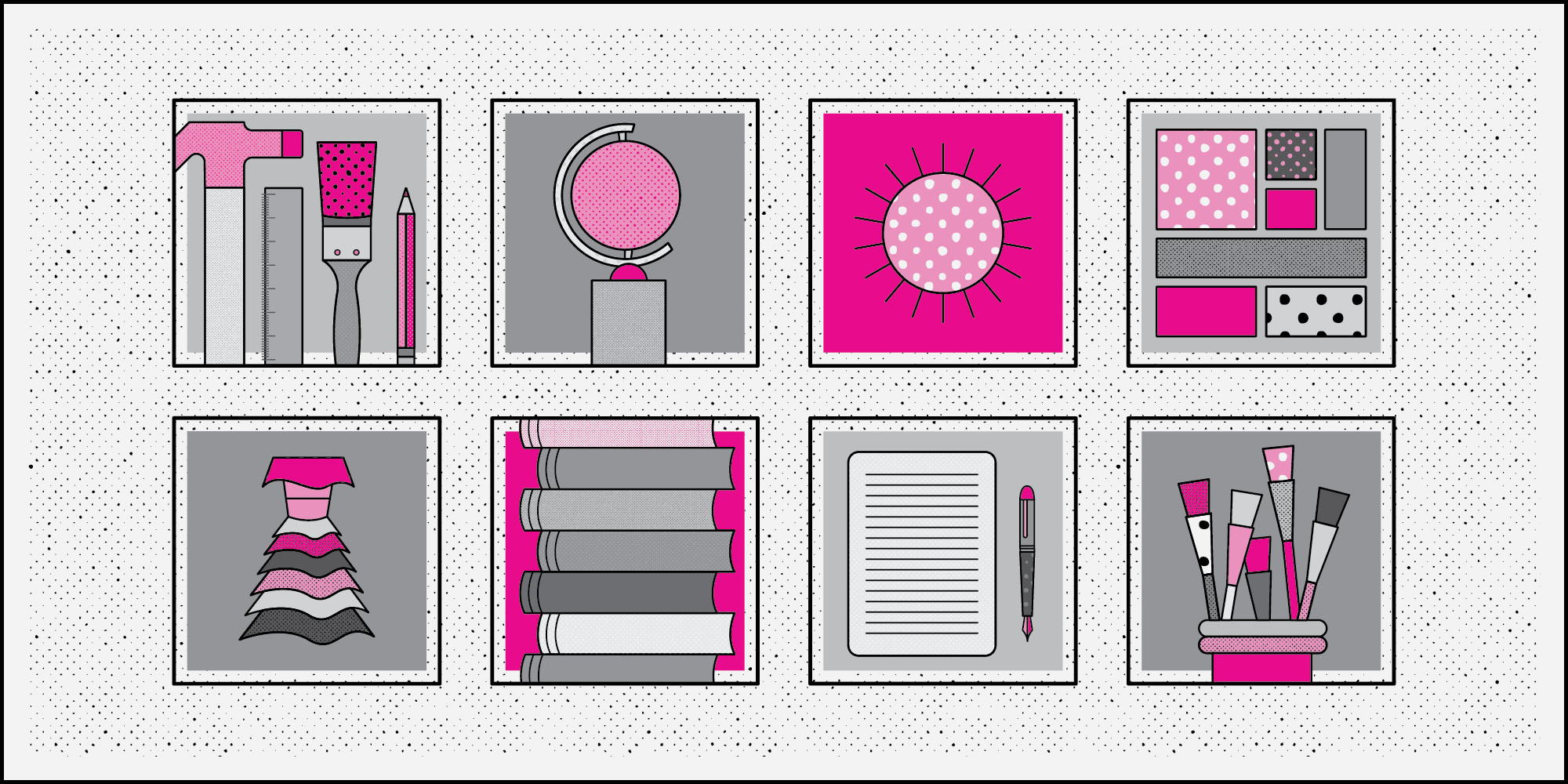 Written by Shoshana Greenberg
Illustrations by Desiree Nasim
September 19th, 2017
With the fourth installment of 7 Women of Theatre History You Should Know, I wanted to bring to the forefront seven more women who shaped the theatre landscape as we know it today. Whether it was on a grand scale, such as heading the Federal Theatre Project during the Great Depression, or a local scale, such as founding theatre companies for neighborhood communities, these women were part of the history of the American theatre. I have said here before that the more I read about one woman in the theatre, another woman reveals herself, and I was excited to discover these seven accomplished women: Hallie Flanagan, Barbara Ann Teer, Shauneille Perry, Elisabeth Marbury, Wakako Yamauchi, Aline Bernstein, and Silvia Brito. They come from diverse backgrounds and cover a range of theatre disciplines—designers, directors, playwrights, producers, administrators, and educators. I hope learning about them inspires you to find out more about their lives and leads you to discover more women in theatre.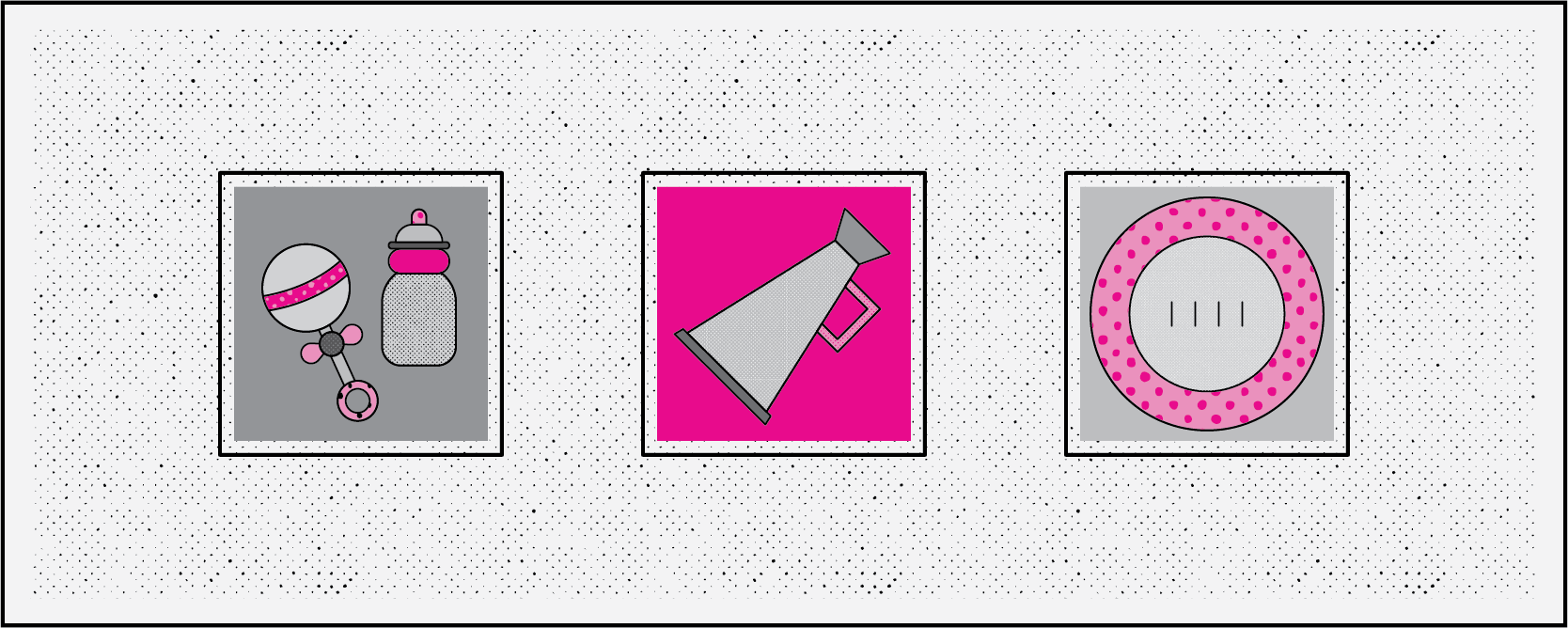 Hallie Flanagan
"Our whole emphasis in the theatre enterprises… should be on re-thinking rather than on remembering. The good old days may have been very good days indeed, but they are gone…. In an age of terrific implications as to wealth and poverty, as to the function of government, as to peace and war, as to the relation of the artist to all these forces, the theatre must grow up." – Flanagan at the first FTP meeting of the regional and state directors, October 1935.
During the Great Depression, the Roosevelt administration established The Federal Theatre Project (FTP) under the Works Progress Administration to provide jobs for unemployed actors. Hallie Flanagan was appointed head of the FTP in 1935, and under her direction, theatre flourished during the Depression with new and exciting work.
Flanagan's original plans for operation included regional community centers and establishing regional repertory companies, but the final proposal focused on the commercial theatre in New York City, with community theatre as secondary. Five theatres were established in New York: The Living Newspaper, the Popular Price Theatre, the Experimental Theatre, the Negro Theatre, and the Tryout Theatre. Others followed, and by 1936 the Federal Theatre had hits such as Chalk Dust, an attack on America's education system; Murder in the Cathedral, T.S. Eliot's verse drama about Thomas a' Becket; and a production of Macbeth by John Houseman, directed by Orson Welles.
The most famous work to come out of the FTP was Cradle Will Rock, a pro-union musical by Marc Blitzstein. The musical almost wasn't performed when "budget cuts and reorganization" in Washington prevented any new work from opening. This news appeared to many, including Flanagan, like censorship, and the show moved to a privately-owned theatre. The actors performed from the seats so as not to violate the order. The event became the subject of the film Cradle Will Rock, in which actor Cherry Jones portrayed Flanagan.
Flanagan, born Hallie Ferguson in 1890 in Redfield, South Dakota, wrote and direct plays that she and her siblings would perform in their living room. At age 10, the family relocated to Grinnell, Iowa. She majored in philosophy and German at Grinnell College, class of 1911, was elected class poet, and was in the dramatic club. There she met Murray Flanagan, also a dramatics club member, and they married after graduation.
Flanagan never took to domestic life, preferring teaching to anything inside the home. She had two sons, Jack (who died young of spinal meningitis), and Frederick. Her husband, diagnosed with tuberculosis, died in a sanitarium in 1919. Flanagan began teaching drama at Grinnell where she wrote and directed her first play, The Garden of Wishes.
After taking over the theatre program at Grinnell, she traveled to Cambridge, Massachusetts, to study with George Pierce Baker in his Workshop 47 studio, which later moved to New Haven and became the Yale School of Drama. Impressed with Flanagan's work, Baker made her his assistant and the director of the workshop's actors' group. She then moved to Vassar to head its new experimental theater program.
Following her first year of teaching at Vassar she was the first woman to win a Guggenheim Fellowship. She used the fellowship to study modern theatre in Europe for 14 months in 1926 and 1927. She met theater artists such as Lady Gregory, Stanislavsky, Pirandello, and fell in love with Russian theater and Vsevolod Meyerhold's directing style. The trip inspired her book, Shifting Scenes of the Modern European Theater.
After her return to Vassar in 1927, she directed many successful plays, including Anton Chekhov's A Marriage Proposal in three different styles: realism, abstract impressionism, and, lastly, in the style of Meyerhold's constructivist technique, the first time Meyerhold's style was seen in the U.S. She also directed the world premiere of T.S. Eliot's Sweeney Agonistes, the American premiere of Pirandello's Each in His Own Way, and Euripides' Hippolytus in the original Greek. She married the actor who played Hippolytus in that production, a professor of Greek named Philip Davis.
It was then that Harry Hopkins, a friend of Flanagan's from Grinnell, approached her about the FTP director position. She took the position after receiving encouragement from her new husband and Hopkins, who felt her non-commercial theatre background made her ideally suited for the role. She split her time between Vassar and Washington, DC.
However, the Dies Committee (House Un-American Activities Committee) suspected her of having communist ties because of her love of Russian theater. Flanagan denied it, even schooling a congressman who thought playwright Christopher Marlowe (1564-1593) might be a fellow communist, but the FTP was shut down in July of 1939.
Flanagan then received a grant from the Rockefeller Foundation to research the FTP, and she wrote the book Arena about FTP's history. When her husband died in 1940, Flanagan became acting dean at Smith College, and in 1946, chair of the drama department. She retired in 1955 to Poughkeepsie, New York, and died on July 23, 1969 in Old Tappan, New Jersey.
John Houseman wrote in The New York Times: "Those of us in the theater will remember her for those three fantastic years in which she and her collaborators turned a pathetic relief project into what remains the most creative and dynamic approach that has yet been made to an American National Theater."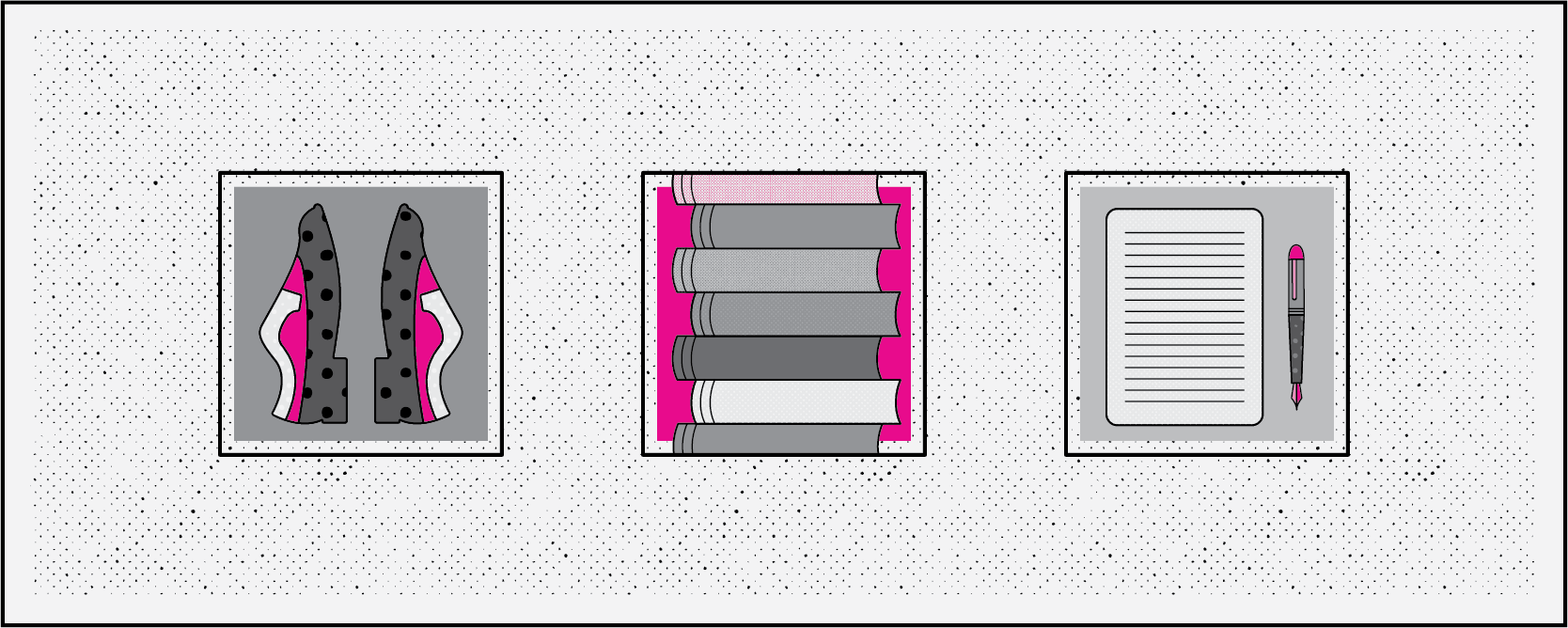 Barbara Ann Teer
"My vision is, and has been, to take the ingenious of artists—and we are all artists—and place it in an infrastructure that will nurture it and develop it so that the world can be witness to the healing force that lives inside the people of African ancestry. But most importantly have human beings be human." – Teer in October, 2000 for Harlem Torch
In 1968, Barbara Ann Teer founded Harlem's National Black Theatre, the first revenue-generating black theatre in the United States. It is also one of the oldest black theatres in the country, as well as one of the longest-running black theatres owned and operated by a woman of color. Teer wanted to build a cultural center where black artists could "shape their own black cultural art expression," she wrote in 1968. Teer's aim was to nurture the talented black artists who may have not been able to reach their full potential in the white theatrical establishment.
Teer's National Black Theatre believed that the typical American theatre tradition came from Europe, whereas the black tradition came from Africa. The European tradition had types, such as leading man and ingénue. The black tradition did not have "ingénue," she said. Black people could play any character. She called the productions "rituals," and the technique Teer implemented had artists find inner peace and inner beauty.
The National Black Theatre's mission has been to produce transformational theatrical experiences that enhance African American cultural identity by telling authentic stories of the black experience. The mission also included community advocacy and valuing black American history and everyday life.
By 1983, the theatre had its own building on 125th Street and Fifth Avenue, where shows, lectures, events, art exhibits workshops, and classes filled the rooms and hallways. Teer was able to purchase the entire block that houses the theatre, 64,000 square feet of property, and had the streets' names officially changed to National Black Theatre Way and Frederica L. Teer Square, after Teer's sister. Teer commissioned GEPPAUL, whose founder and chief architect Gerard Paul was a Haitian American, to design it and she commissioned art from seven traditional New Sacred Nigerian artists from Oshogbo, Nigeria, which became the largest collection of New Sacred Yuruba art in the country.
Teer served as executive director and ran the fundraising and administration. The theatre has three main programs: the Theatre Arts Program, the Entrepreneurial Arts Program, which rents space to other black programs and artists, and the Communication Arts Program.
Teer was born on June 18, 1937, in East St. Louis, Illinois. Her family were educators and leaders in community development. She graduated high school at age 15 and went on to earn a B.A. in dance from the University of Illinois, Urbana Champaign. She studied dance with Katherine Dunham and then in Europe, and moved to New York City to begin her career as a performer, appearing on Broadway and off-Broadway. In 1961 she was the dance captain in Kwamina, which was choreographed by Agnes de Mille, and in 1966 she appeared on Broadway in William Inge's comedy Where's Daddy? Other productions included Home Movies (1965), Who's Got His Own (1966), and Does The Tiger Wear a Necktie? (1969). She was also in several films and an episode of As the World Turns.
While continuing her performance career, she went to Harlem to teach dance and drama at Harlem's Wadleigh Junior High School and Dorothy Maynor's Harlem School of the Arts. She moved from the West Village to Harlem to help build up the community and encouraged others to do so as well.
Teer directed a group that performed at Lincoln Center, appeared on public television, and toured the United States, Bermuda, Guyana, Haiti, South Africa, and Trinidad. She journeyed to Nigeria and brought Yoruba artists to New York to create pieces for the theatre. She received an honorary doctorate from the University of Rochester (1994) and an honorary doctorate degree of humane letters from the University of Southern Illinois (1995).
Since its founding, the National Black Theatre has produced over 300 original works that have toured the United States, the Caribbean, Central America, Africa, and Asia. These productions have won over 45 AUDELCO Black Theatre Excellence Awards. Its production of Legacy: Memories of the Gospel Song won a CEBA Award of Merit and aired on CBS in 1988.
Teer had two children, Michael Lythcott and Sade Lythcott. Sade took over the theater after Teer passed away on July 21, 2008 at age 71. After her death, there was a procession from the National Black Theatre building along 125th Street past the Apollo Theatre and ended with fireworks on the Hudson River.

Shauneille Perry
"If I'm responsible for certain imagery for both women and for black people, I'm going to be very careful what comes out." –Perry on directing
Shauneille Perry is an American stage director and playwright and was one of the first African-American women to direct off-Broadway. She directed many plays but one of her most fertile collaborations was with playwright J.E. Franklin.
Perry was born July 26, 1929 in Chicago. Her father, Graham T. Perry, was a civil rights lawyer and activist and one of the first African American Assistant Attorney Generals of the state of Illinois. Her mother, Laura Pearl Grant Perry was one of the first African American court reporters in Chicago. She also had an accomplished extended family: her first cousin was Lorraine Hansberry, who wrote A Raisin in the Sun, among other works.
Perry attended Howard University and was in the Howard Players. She graduated in 1950 with a B.A. in Drama, after which she moved back to Chicago to attend the Goodman Theatre Art Institute and received her M.A. in directing. She also attended the Royal Academy of Dramatic Art in London on a Fulbright Scholarship.
Perry married Donald Ryder, an architect, in 1957. They relocated to New York City a few years later, where she continued her theatre career. She began as an actor but soon grew tired of it, saying it was too slow and "too much business." Before she stopped acting, Perry was in the off-Broadway plays Clandestine on the Morning Line, The Goose, Octoroon, and Gilbau. She also appeared in the film Desperate Characters with Shirley MacLaine.
She then turned her focus to writing and directing. As a director, she helmed Mau Mau Room at the Negro Ensemble Company, the first major production of the J.E. Franklin's play. Other directing work included Strivers Row, Looking Back: The Music of Micki Grant, Moon on a Rainbow Shawl for Harlem's Roger Furman's New Heritage Theatre, and Paul Robeson. She staged her children's musical, Mio, in a workshop production at the New Federal Theatre in the fall of 1971.
In 1971 she also directed Rosalie Pritchett and The Sty of the Blind Pig, produced by the Negro Theatre Ensemble at the St. Marks Playhouse. The Sty of the Blind Pig, by Phillip Hayes Dean, was set in 1950s Chicago and concerns a blind street singer from the south looking for a woman named Grace. The play symbolized the changes in black America in that time period.
Her third 1971 piece was the original off-Broadway production of J.E. Franklin's play Black Girl, which then transferred to the Theatre De Lys where it played more than 230 performances. The episodic play was a coming of age story about a black girl struggling to grow up in Texas.
Her collaboration with Franklin also included Franklin's 1974 musical with composer and lyricist Micki Grant, Prodigal Sister. She also continued her relationship with the New Federal Theatre, directing Martie Evans-Charles's Jamimma in 1972 and Don Evans's Showdown, an adaptation of The Taming of the Shrew set in a black Philadelphia neighborhood, in 1976.
Though Perry's directing career mostly focused on the African American experience, she directed a wide range of material through educational institutions. She believed in a strong rehearsal period and in allowing the playwright's vision to come through, and she did not set a deadline for actors to be off-book so that they could find the play's rhythm before they tackled line memorization.
She wrote more plays in the 1980s, and she directed many of them. She also wrote teleplays, articles, radio soaps, and short stories. Among her works are Sass and Class, Music Magic, Daddy Goodness, and Sounds of the City, a 15-minute daily soap opera that aired on the Mutual Black Network in the mid-70s. In 1984, she conceived and directed a black history program in New Rochelle called Celebration, which was part of Jubilee! A Black Theatre Festival. She also wrote the teleplay of John Henry Redwood's Old Settler starring Phylicia Rashad and Debbie Allen in 2002.
In 1999, the New Federal Theatre put together a production of In Dahomey, the first musical written and performed by African Americans. It had opened on Broadway in 1903, and Perry directed a new version of it. She rewrote the book, taking out racial slurs, streamlining the story and modernizing it to include a feminist perspective while still preserving the core of the characters.
Perry received four AUDELCO Awards, two CEBAS, the Lloyd Richards Award of Directing, a Broadcast Media Award, a Fulbright scholarship, a New York State Council of the Arts Young Audiences Play Commission, and a Black Rose of Excellence from Encore Magazine. She also received the Scholar Achievement Award from Lehman College of the City University of New York where she was a professor of Theatre and Black Studies.

Elisabeth Marbury
A good authors' agent, one who is really worthy of the name, should indeed be a guide, a philosopher and a friend." – Marbury from her book My Crystal Ball: Reminiscences
In the late 19th century, Elisabeth ("Bessie") Marbury was a force behind the scenes. As one of the first well-known literary agents, she had clients such as Oscar Wilde and George Bernard Shaw. She was also a producer and, through her American Play company, helped to develop Cole Porter's first musical, See America First, as well as Jerome Kern's early musicals. With this work, Marbury had a hand in the early days of the book musical, a musical form that became the dominant musical theatre form in the 1940s and 1950s.
As an agent, she helped shape the business methods of modern commercial theatre as the profession evolved. Women did not generally make a career in theatre in the late 1800s, and Marbury is thought of as a pioneer.
In 1885, Marbury organized a theatre benefit performance, which inspired her to pursue theatre management. Three years later, Frances Hodgson Burnett (author of such classics as The Secret Garden and A Little Princess) hired Marbury as her business manager and agent for the dramatic version of her best-selling book, Little Lord Fauntleroy. The adaptation was financially successful.
In the early 1890s, Marbury traveled to France and signed on to be the English-speaking market representative for playwright Victorien Sardou, the president of the French Society of Dramatic Authors. She collected royalties from his American hits and also arranged for their English translations and productions. Along with Shaw, Wilde, and the French writers who followed Sardou, Marbury's client list included Rachel Crothers and Clyde Fitch, as well as British authors James M. Barrie, Hall Caine, and Jerome K. Jerome.
Marbury and several other agents formed the American Play Company in 1914, and Marbury turned her focus to producing the work of Kern and Porter. She also brought Paris dancers Vernon and Irene Castle to New York City, where they became popular, and was an early promoter of African American writers of the Harlem Renaissance.
Murbury was born June 19, 1856 in New York, the youngest of five children, to a wealthy and prominent socialite family. Her religious affiliation and political views changed as she aged. Though she initially opposed women's suffrage, she switched her position and became a delegate in the Democratic Party. She converted to Roman Catholicism and was active in the Knights of Columbus. As a writer, she translated Maurice Barrers's The Faith of France (1918) and wrote two books: Manners: A Handbook of Social Customs (1888) and an autobiography, My Crystal Ball: Reminiscences (1923).
From 1892 to 1911, Marbury lived with Elsie de Wolfe at Irving House, located at the corner of East 17th Street and Irving in New York City. They met in 1887 and were together almost 40 years. De Wolfe was an actress and became a celebrated interior decorator, essentially inventing the profession. They hosted Sunday afternoon teas with celebrity guests from the worlds of art, society, and politics.
In 1903, with Anne Tracey Morgan (the daughter of financier J.P. Morgan), they restored Villa Trianon in Versailles, France. Marbury, de Wolfe, and Morgan stayed at the Villa and entertained with Shaw and Wilde, ultimately escaping the German army in a Rolls Royce. Marbury and de Wolfe then had J.P Morgan build Sutton Place on New York City's East River and turned it into an exclusive neighborhood residence. Marbury moved with de Wolfe to 13 Sutton Place. In 1903, Marbury, Morgan, and Anne Vanderbilt, helped organize the Colony Club, the first women's social club in New York.
During World War I, Marbury spent many months in France in military hospitals talking to the soldiers and was honored by the French and Belgian governments. When she died in 1933, her large funeral was held at St. Patrick's Cathedral, and she was buried at Woodlawn Cemetery in the Bronx.

Wakako Yamauchi
"My stories are about immigrants. There have always been immigrants. We were there in prehistory, travelers from another place, another continent, or just stragglers from a larger society. We are a tribe of wanderers remembering a garden we'd left or looking for an Eden that waits." – Yamauchi from Songs my Mother Taught Me
Playwright Wakako Yamauchi's work explores the themes of race and class discrimination and her experiences as a Japanese American woman in the 20th century. She was raised by immigrant parents during World War II, including time in an internment camp, and many of her characters are Issei and Nisei women.
Yamauchi's plays and stories were published in the 1994 book Songs My Mother Taught Me. Her collected writings encompass the Japanese American immigrant experience from the early 20th century through World War II and the years that followed.
Yamauchi was also a painter and a short story writer, but playwriting became her main form. She loved watching the audiences respond to her stories and said that plays "offer the opportunity to connect with human beings in the theatre."
Yamauchi was born Wakako Nakamura on October 24, 1924 in Westmorland, California. One of three siblings, she was a Nisei, a second generation Japanese American. Her parents were farmers in the Imperial Valley near the Mexican border, moving frequently in accordance with the Alien Land Law, which prevented them from owning real estate. Her mother also taught Japanese at a Buddhist church.
When she was 17, they were sent to an internment camp in Arizona called Poston. With another writer in the camp, Hisaye Yamamoto, she created a newspaper called the Poston Chronicle, and Yamauchi served as both writer and layout artist. She spent a year and a half in the camp before moving to Utah and then Chicago, where she worked in a candy factory. It was in Chicago that she began seeing theatre, going to as many shows as possible.
She married Chester Yamauchi in 1948, and they had a daughter, Joy. The marriage ended in divorce, and she moved to Los Angeles, studying painting at the Otis Arts Center and taking courses in short story writing and screenwriting at the Writers Guild of America's Open Doors Project. She became a regular contributor to the Los Angeles Japanese American newspaper, the Rafu Shimpo, writing short stories and essays for holiday and special editions.
Her short stories led her to playwriting. When her short story "And the Soul Shall Dance" was published in an Asian-American anthology called Aiiieeeee!, Mako, the artistic director of the East West Players in Los Angeles, read the story and asked Yamauchi to turn it into a play. The play first premiered in 1974 at the East West Players theatre and won the Los Angeles Drama Critics Circle Award in 1977. It was then adapted into a television drama for Los Angeles' PBS station KCET.
And the Soul Shall Dance is about two farming families during the Great Depression, a story which came directly from her own experience with farm life. The two families in the play try to adjust to their new American culture without losing their Japanese culture and traditions.
Yamauchi wrote more plays, including The Music Lesson, based on another short story she wrote called "In Heaven and Earth" about a farming community and the arrival of an itinerant worker. Other plays include The Memento; 12-1-A; and The Chairman's Wife.
The play 12-1-A follows the Tanaka family in the same internment camp Yamauchi and her family lived in—the title comes from the name of the barrack. It premiered at the East West Players in 1982 and had a revival at UCLA in 1992.
The Chairman's Wife charts Mao Zedung's widow, Chiang Ching, through her rise and fall from power, and the Tiananmen Square uprising. The play moves around in time in order to see how her life and career affected contemporary China.
Yamauchi received multiple Rockefeller grants, the Brody Art Fund Fellowship, and the American Theater Critics Regional Award for Outstanding Play. She currently lives in California.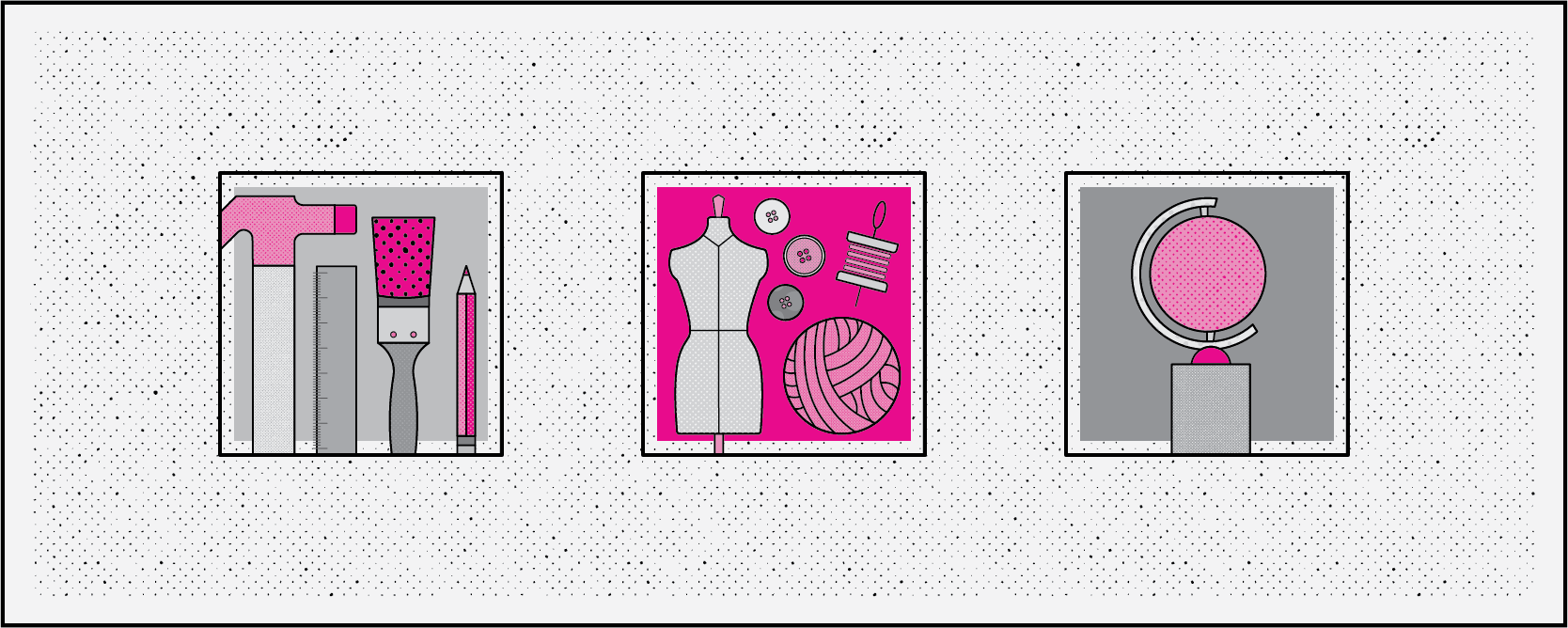 Aline Bernstein
"When I was not with him I tried to draw him from memory. Then I tried other things from memory; and after a while my fantasy life linked itself to the motive power that moved my pencil." –Bernstein in An Actor's Daughter
As one of the first set and costume designers, Aline Bernstein helped create the design profession. In the first half of the twentieth century, she designed the sets and costumes for over 50 Broadway productions, winning the Tony Award for Best Costume design for Regina in 1950.
Bernstein was born December 22, 1880 to Joseph Frankau and Rebecca Goldsmith. Frankau was an actor in New York City and raised Bernstein and her younger sister, Ethel, in a boardinghouse on West 44th Street run by Bernstein's Aunt Mamie. Actors stayed for poker games late into the night. Her father recited Shakespeare around the house.
Bernstein's mother died of cancer when she was 11 years old, and her father died of a heart attack when she was 16. She and Ethel then moved from relative to relative, and inspired by a childhood surrounded by theatre and poetry, Bernstein studied art at the New York School of Applied Design.
Bernstein graduated and later studied with portraitist Robert Henri. She soon met Theordore Bernstein, a stockbroker, and they married in November of 1902. They had two children, Theodore and Elda, and remained married even through Bernstein's famous love affair with novelist Thomas Wolfe, who was almost 20 years younger than Bernstein.
Bernstein and her sister volunteered at the Henry Street Settlement House and became involved with its theater, the Neighborhood Playhouse. Started by Alice and Irene Lewisohn, the Neighborhood Playhouse was one of the first off-Broadway theatres, and Bernstein's artistic background led her to become its chief designer from 1924-1927. The costumes, props, and scenery were designed in house, and the theatre produced early works of Clifford Odets, Elmer Rice, and Eugene O'Neill. During this time, Bernstein began designing for the commercial theatre as well.
In the 1923-1924 season, Bernstein designed The Little Clay Cart for the Playhouse and, with Norman Bel Geddes, the costumes for Max Reinhardt's The Miracle on Broadway. The two productions kicked her career into high gear, and the work never stopped. Other notable shows that she designed were The Dybbuk for the Playhouse (1925), and The Game of Love and Death (1929) and Happy Time (1950) for Broadway. She made numerous trips to Europe to gather materials for her designs.
Bernstein was one of the few women designing for the theatre at the time, and when the theatrical designers began to unionize, she was not invited to join the Brotherhood of Painters, Decorators and Paper Hangers Local Number 829 of the American Federation of Labor. Local 829 did not have any women in its membership. Bernstein fought the rule, however, and in 1926 she was the first woman admitted.
In 1928, she became the resident designer for Eva Le Gallienne's new Civic Repertory Company, designing a unit set with movable parts so that the cash-strapped repertory company could perform its many plays. She also designed for operas and dance and for the Theatre Guild.
Bernstein ended her relationship with Wolfe in 1930 and fell into a depression. After his death at age 38, she arranged for his letters to her to be included in his papers at Harvard, and, as she recovered from her depression, she began designing for the Theatre Guild and other producers. She also wrote novels: Three Blue Suits (1933) and The Journey Down (1938), a fictionalized story of her relationship with Wolfe. Her autobiography focusing on her early life, An Actor's Daughter, was published in 1941.
After winning her Tony Award in 1950 at age 70, for one of four shows she designed that season, she continued designing until her last show, the 1953 off-Broadway production of The World of Sholom Aleichem. In 1937 she had co-founded the Museum of Costume Art, which became part of the Metropolitan Museum of Art in 1946 as The Costume Institute. Bernstein had served as its director and continued to serve as The Costume Institute's president until her death on September 7, 1955 in New York.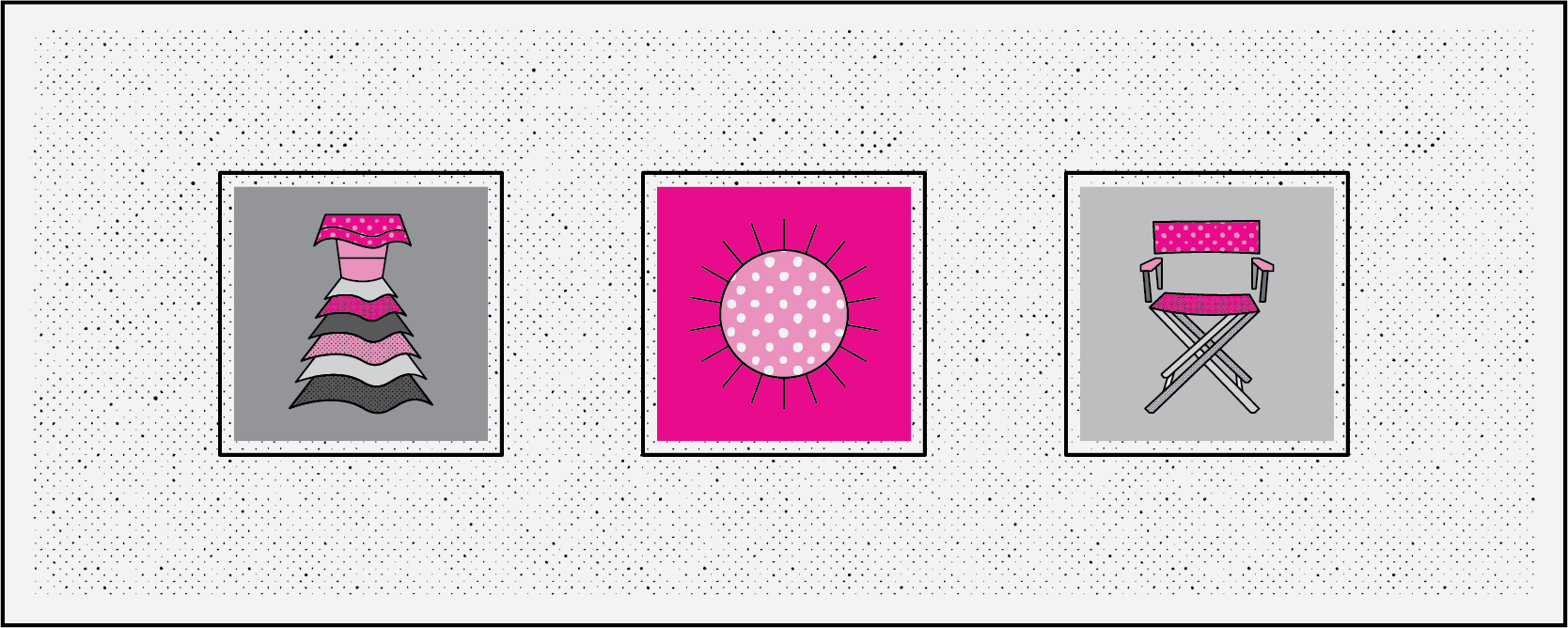 Silvia Brito
"There was a neglected Spanish population in Queens. They didn't have anywhere to go for entertainment. In the beginning it was very hard. There wasn't much support except for New York Council for the Arts. Thank God that is over." –Brito in the NY Daily News, 1997
From Thalia Spanish Theatre's founding in 1977 until 1999, Silvia Brito was the Executive Director-Producer and Artistic Executive Director. She founded the theatre to serve Queens' diverse Hispanic population when the cultural landscape did not include anything for them. The theatre's mission was to promote and preserve Spanish and Latin American culture and heritage. Today it is the only bilingual Hispanic theatre in Queens and serves a population of over one million people.
Brito and her volunteers transformed an old discount store on Greenpoint Avenue in Sunnyside into a 75-seat theatre. An early production was a Spanish-language version of The Diary of Anne Frank, directed by Angel Gil Orrios, who is now executive director of the theatre.
Brito was at the theatre most days and nights, working constantly. In 1987 the theatre instituted Friday folklore shows, which included tango, flamenco, and zarzuelas in full Spanish costumes and sets. The zarzuela is a Spanish operetta, a form of musical theatre that combines operatic singing with dialogue. The theatre first started producing them in 1985, and their popularity led to them becoming a fixture of the theatre's season. Thalia was the only theatre in New York producing zarzuelas, and one of a few theatres in the country producing them regularly. In 1986 the theatre company began performing them at the annual international festival of zarzuela in El Paso, Texas.
The Friday night folklore shows were often sold out, and from a successful effort to bring in new audiences, 75 percent of the audience was non-Spanish speaking. Thalia produced an annual tango show before tango became a more popular dance form in America, and in 1995 they started an outdoors festival, Festival de Thalia al Aire Libre, with four free concerts in the nearby park each spring.
Brito frequently traveled to Spain to survey the theatre scene and to find new plays to produce at the theatre. The Thalia mainly produced works from Spain because, Brito said, it was the one country that united the Hispanic population. Spanish playwrights Antonio Gala, Jaime Salom, and Jeronimo Lopez Mozo all premiered plays at Thalia.
Throughout the years, Brito depended on government grants in order to proceed with each season, and many times the fate of each season was unknown as the season approached. The theatre grew but the size of the grants did not, and in 1994 it had a budget of $350,000. But every year, the theatre was back for another season.
Brito was born on December 2, 1933 in Havana, Cuba, the daughter of Lillian and Osvaldo Brito. She studied at the Bolder Academy in Havana, graduating in 1951. In the 1950s, she worked as a secretary and bookkeeper in Havana and came to the United States from Cuba in 1961. She continued to work as a secretary and typist in New York City and then worked as a data processor for the General Motors Corporation, Adsco Data Systems, and Lenox Hill Hospital.
During this time, she was also finding work as an actor, beginning in Havana at the Teatro Prometeo and then in New York. In the early 1970s she starred in Repertorio Espanol's production of Who's Afraid of Virginia Woolf?
Under Brito's leadership, Thalia won 60 ACE (Association of Critics of Entertainment) Awards and in 1989 were chosen for the Advancement Grant Program of the NEA. The theatre received an Encore Award from the Arts and Business Council and a 1997 New York State Governor's Arts Award. Brito won a 2000 ACE Lifetime Achievement Award and a 2000 Hola Founders Award.
Brito retired at the end of 1999 at the age of 66. She had been working seven days a week for 23 years, and left the theatre debt-free. The last production she directed at Thalia was Entre Mujeres (Among Women), which closed December 12, 1999. Brito last directed it in 1994, when it won four ACE awards. The cast from the 1994 production returned to work with Brito on her final show.