An Interview with Dina Janis of Dorset Theatre Festival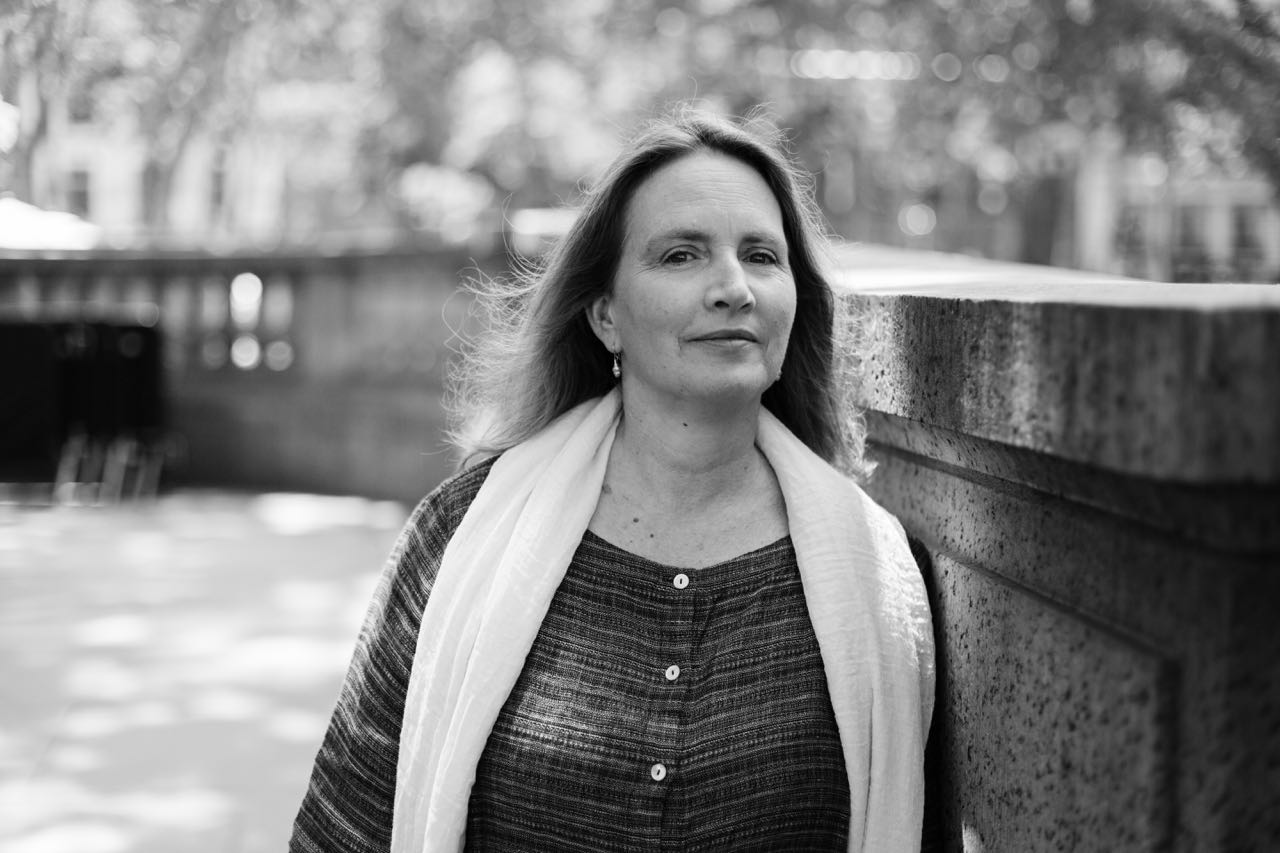 July 10th, 2018
Southern Vermont is currently experiencing a theatrical renaissance, helmed by Dorset Theatre Festival's Dina Janis. Since becoming Dorset's Artistic Director eight years ago, Dina has revitalized the community by shifting her theatre company's focus towards nurturing and highlighting new playwrights, especially female playwrights. This summer, Dorset's mainstage offerings will be entirely comprised of works by women writers, including Molly Smith Metzler, Dominique Morisseau, and Kate Hamill. Dina is also a member of the Kilroys and a professor at Bennington College, where she teaches a course on women's voices in theatre. I recently spoke with Dina about her goals as an artistic director, why she thinks there is currently a window of opportunity for female directors at regional theatres, and more.
As Artistic Director of Dorset Theatre Festival, you've created some really exciting initiatives for new play development, especially for female playwrights. Was that your mission from the get-go?
I came on as the AD in an unplanned fashion. They were having a very difficult time, and I had been teaching at Bennington. A good colleague of mine is Theresa Rebeck. She knew they were looking for somebody to come in really quickly. They were having a very difficult time [because] the programming they had been doing for decades was really solid, very traditional programming. There was nothing to lose in terms of our audience base, really. So, I thought if I'm going to do this, then I might as well give it a try, see what we can bring in, and what we can develop an audience for. I always was involved in new play development; that was just sort of my thing. In terms of specifically female playwrights, it's an issue that's defined me for decades. I'm sixty, so I've been around a while as a female theatre artist, as an actor and director. As someone who's worked with playwrights a lot over my life, it's majorly important to try to bring some equity into programming. Honestly, there are so many great female playwrights out there, many of whom happen to be my colleagues.
When programming your seasons, do you feel any pressure to try to forecast what's going to be trending, so to speak, in the theatre several years out? Martyna Majok [who recently won the 2018 Pulitzer Prize for Drama] was in one of your writers' groups a few years ago, for instance.
She brought in 30 pages or so of Cost of Living two summers ago and was just workshopping them. My interest is in supporting the playwright, so they can bring anything in. Sometimes they have something finished that they're working on. Sometimes they've just barely begun something. And we bring them in, we bring their director in, and some actors, and then they work on the piece. That was what she was doing with [Cost of Living]. It was great having her.
I keep abreast of writers, especially through some of the groups that we work with a lot, like the Lark and Primary Stages. I am familiar with the playwrights out there—new, upcoming playwrights—and honestly, I think I just go off of my own instinct of what feels like a really interesting and important voice. Sometimes their early work can be all over the place, but that's not so much what I'm looking at. I'm not so much looking at the product. I have to say, a lot of the playwrights that we brought in ended up having really developed real careers. That wasn't necessarily by plan. And there are playwrights that we've supported whose careers haven't taken off in the same way. So, it's a bit of the luck of the draw.
Are there any themes or styles that you've noticed yourself instinctually gravitating towards?
Well, in a way, it has to do with something about their voice being compelling to me. But it's not as if thematically there's something linking my interest. I love playwrights who are brave, and take some risks, and write, what I feel, are really human people. I tend to not be moved by highly stylized [plays]. I'm kind of traditional, in a weird way, but, it's such a range. Take somebody like Theresa Rebeck, or Martyna, or Dominique [Morisseau]. They're just very different voices.
I teach at Bennington. Last semester, I taught a course in women's voices, and we basically read all the Kilroys with a few smatterings of people like Lauren Gunderson thrown in. We read two plays a week, and we'd always read The Interval [interviews] every time they came out. Eighteen kids signed up for that class. Not one guy. And I thought, "This is Bennington College, the progressive hub of the universe." And there you go, right? But those plays [on the Kilroys list], this year, they really focused on playwrights of color and trans writers of color. A lot of the plays this year were really about otherness, about being othered, or being an immigrant, and the managing of that identity. So, many of the plays shared that theme. But normally, I'm not necessarily thinking thematically. It's more who's interesting and who's got something. I'll be somewhere and hear someone and think, "That is such an interesting voice." Like Lauren Yee. I remember hearing her a couple years ago. I thought, "Gosh, she's really got something." And of course, now, she's writing up a storm. It's the individual spirit or voice of the person that strikes me.
You mentioned the Kilroys, and you're actually involved with making the list. What has that experience been like for you?
Since the beginning, they've asked me to forward five or ten plays that I know of, that I would produce or think are really great plays that year. It is a meeting place for that community of people, so that in itself is empowering. The people who [founded the Kilroys], like Sarah Gubbins, are all terrific. You can put forward somebody who may not have any presence yet, but the people you put forward who do already have some ascending forward motion in their careers, it cements a lot of that for them. It's also, frankly, a fantastic resource. Because you find out [about] so many playwrights that you've heard of, but you don't really know exactly what they're up to, or what plays they've written. I was at Humana because the Kilroys did a panel down there, and one of the things I said was, "You can go on The National New Play Network or contact these playwrights directly, and they will send you their scripts because none of them are published." My point was, it's great we have the list, but what's really important is to read their plays. And so, my hope for the Kilroys is that that's the focus. I think colleges are great because you can really use that list and then expose students to playwrights who aren't even published yet. It's definitely fabulous. You know, there are a couple of groups now. The Lillys, [for example] are trying to pull the national conversation forward a little.
Right around the time that The Kilroys started to gain traction, the Dramatists Guild and The Lillys also published "The Count." [Disclaimer: I actually worked on the second iteration of The Count in 2016-2017.]
Yeah. That was great. Haunting, but great.
The Count focused on how few female writers and writers of color are produced at regional theatres. Do you think there's a correlation between the lack of female Artistic Directors at some of these theatres and the lack of work by diverse, female writers?
Well, it's interesting what's happening right now, because you have Pam MacKinnon [as the new artistic director of ACT], and even Weston Playhouse just brought on a female Artistic Director. There are windows of opportunity. But I remember there was an MFA acting program and they sort of annually brought in Artistic Directors from everywhere to launch the MFA showcase. Everyone in there was male except for me, which I didn't notice because you're just in your life. We were all seated at this long table and there were young, 28-29 year old people coming in. Every single one of these people came through the door and, male or female, said "Good afternoon, gentlemen." These were smart people. They were young. They weren't aware of the fact that they were doing that. Finally, a [male] colleague noted it and said, "And ladies." It was interesting to me, because I didn't respond to it. It was just like, "This is just the way this is." Hopefully it can change. But if you don't have people involved in programming, you're not going to have the issues and narrative stories that matter to that demographic being put forward. And not just Artistic Directors, but Managing Directors, the literary department. Producers, in general, tend to be male.
Do you get the sense that your local Vermont community is hungry for female-driven issues and narrative stories? How have they responded to Dorset Theatre Festival hiring women to be in positions of power, programming these new types of plays?
When I first started, the only plays that had made any money for the festival for decades were really traditional, like Agatha Christie, Alan Ayckbourn—that was what they did. And we brought in new work, not just by women. In our first season, we realized that we had nowhere further down to go. People were telling me, "You can't do plays with swear words in them. You can't do an unknown play." And I was like, "Well, let's see. We'll do a balance of plays." And the new stuff was just the stuff that started pulling forward. Southern Vermont's actual demographic base isn't The Berkshires. You really are in an area that is rural, that is mixed economically; it's very stratified. And yet, you get tons of tourists. So, it's a funny blend. But I think that the [plays] that we brought in that were premieres, or regional premieres ended up doing very well. That said, one of our necessary goals in terms of our own sustainability, is to become more of a destination theatre, so that we can pull people from Saratoga, Albany, The Berkshires, and elsewhere.
But I've been surprised. We've done some plays with a lot of language and a lot of really intense issues. I mean, you have some people that might get offended, but that has, interestingly, rarely happened. Sadly, the times when I have gotten actual, formal written complaints, it had to do with kisses between the same sex. I found that fascinating; it was just so interesting, because that was really uncomfortable for some of those folks. So, you just never know.
Do you think, though, that others in that same audience felt that they were shown something new and were transformed by the experience?
Totally. I mean, that's the thing that our audiences have been responding to. First of all, it's not new. It's the world. I remember once when we were doing Superior Donuts, which is a really beautiful play, and a really working-class play, volunteer firefighters came because we do a program, kind of like at the Public, where certain groups in the community can come and do a pay-what-you-can ticket, and volunteer firefighters are one of them. And they all came, and they were just blown away. I remember distinctly, it was like, "Oh my gosh, you know, that's us." I think, sometimes, people who don't go to theatre a lot have this idea of theatre being this thing you have to get dressed up for. And of course you don't, really. So for me, one of the most rewarding things is to see people get turned on to a play or a playwright, like even Theresa [Rebeck]. She has a home up there, but nobody really knew who she was, interestingly. Now, everybody waits for her next reading or her next play. So, I think it's really about inclusion in that sense. You get into trouble when you underestimate an audience. When people were telling me, "You can't have edgy material," I was like, "Well, don't these same people watch Breaking Bad?" Let's give it a little bit of a shot. I will say our audiences tend to respond to very human narratives versus intellectual exercise. I've noticed that.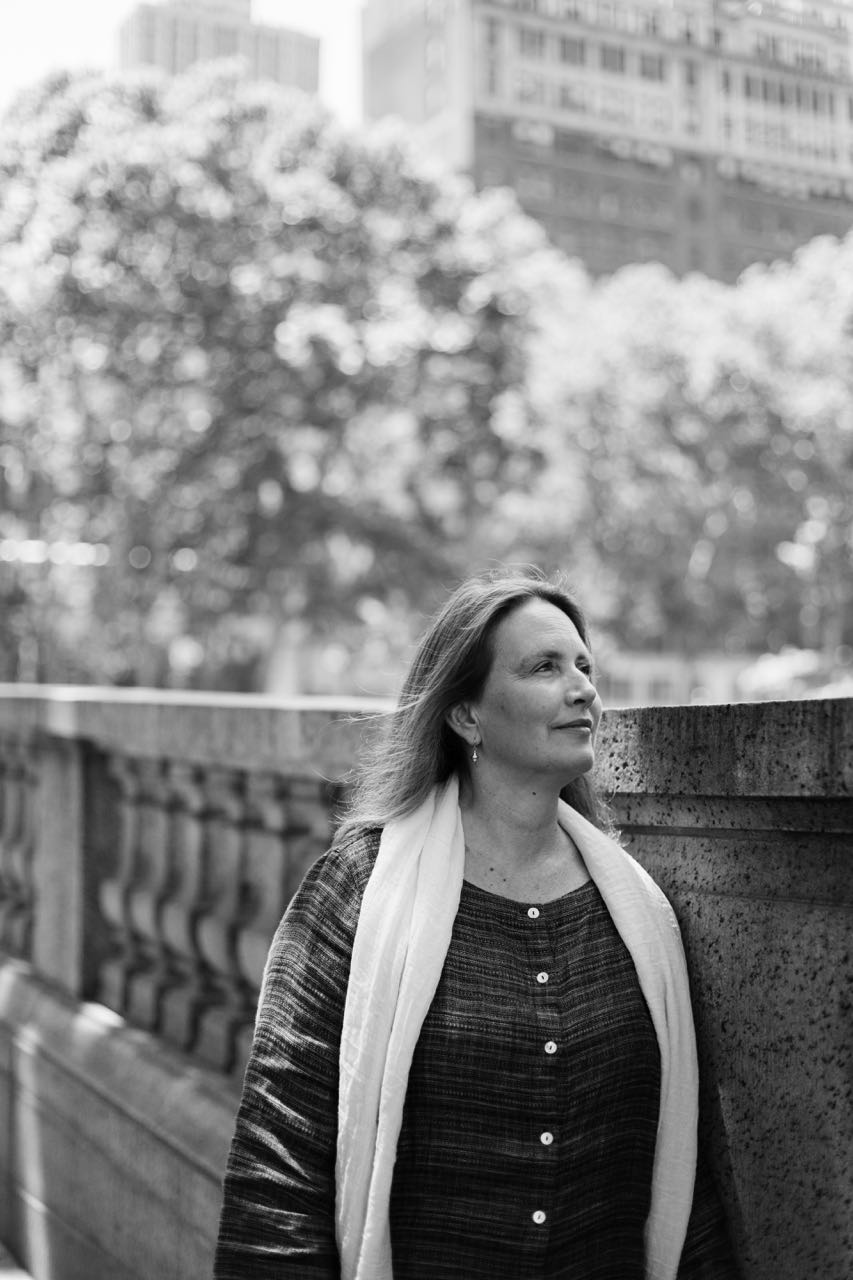 Speaking of intellectual exercise, you are also a theatre professor at Bennington College. How did you end up in academia?
It's a strange and interesting story. I quit high school when I was sixteen. I was working with Steppenwolf in its early years, when we were in church basements. I left Chicago to go to New York to train at The Conservatory Theatre and became a member of The Actors Studio. I really was not at all in academia. I didn't have any academic degrees. But I had been in Vermont one summer. There was an actress, Estelle Parsons, who knew the dean of the college at the time. They had fired someone over the summer and needed someone to replace one class. I think they called it The Fundamentals of Acting. She somehow mentioned to him that I was in the area, and maybe give me a call, and see if I might be available. I did end up filling in for that class. And that just developed. They asked me to come back, and I was part-time for a while because I was still working very much in the city, but I went back and forth and eventually went full-time. It was very unexpected, but Bennington is very different kind of place. There're a lot of amazing scholars there, and most of my faculty in drama are all Yale [graduates], but it's a place where they're really looking for teacher-practitioners. So, in that sense, it was a good fit for me.
How do you balance teaching while directing and running a theatre?
It's a bit of a hellscape. It's hard. I've done both for the past eight years. The theatre, we've taken off so much that we're really year-round in terms of what we're working on or developing or doing. But they're also complementary.
Does that mean you've been able to take experiences you've had in one arena and apply them to the other?
Yeah. And there are some wonderful colleagues and alumni from Bennington: Jonathan Marc Sherman, Tina Howe, Melissa Ross, Peter Dinklage. It has a really fabulous drama department. Bennington very much honors the individual and the individual's voice, but it's also all about community and collaboration, which, of course, takes a lot of real engagement. For me, the skills I learned at Bennington, honestly, became a lot of my own management style [running Dorset Theatre Festival]. It's a collaborative environment, and that kind of model is something that theatres need to look at, because even when women get put into certain positions or are allowed in or find their way in, they're still dealing with this hierarchical system that I think could use some shifting in paradigm.
It's not that you don't need a director, because you do. But at the same time, a lot of that hierarchy stuff is an old model that, for some reason, we keep on. Like, tech is designed to be absolutely brutal to anyone with families, male or female. Is there a way to think about tech that also incorporates the fact that people have kids? Those questions are really worth asking because a lot of the inequity in theatre lies in that area. Once you have kids, you're out of everyone's loop for five or six or seven years. It's just unnecessary and crazy. There are some groups, like SPACE on Ryder Farm has a family [residency]. There are some organizations now that are trying to really look at how you support family housing. To actually support it. Not just in word, but actually. And that's hard.
Is that something that Dorset Theatre Festival provides?
We've been trying to do that for a while. I mean, we really, really try to go that extra mile to support families. And not just women. It's very hard for people to manage careers, especially out of town when they don't have what they need. I have two kids. They're now 23 and eighteen but I, myself—and I'm not alone, I know a lot of people who literally didn't tell anyone they were [mothers]. The assumption that they make for you, as a female, is that you're going to be too busy with your new child. They don't make that same assumption for the father. I believe that wouldn't happen as much if women were actually running theatres.
What do you do to try to empower the women in your classes at Bennington? When students come up to you and say they want to be directors or actors or writers or theatre academics, what type of advice do you tend to give?
Read and write. Read a lot. Learn how to write really well. Learn how to express your ideas. I think that's probably at the core of what I do. But I would have to say, I think it's individual, and it varies person to person, because everybody has a different track. And the only way you learn is by blundering through for a while. I was fortunate enough to have mentors that just kept on turning to me [and asking], "What do you think, Dina?" So, that's probably something that I emphasize. It's: "What do you think?" Not: "This is what you should think." I try to empower people to be able to have more confidence in their ability to convey their ideas, but I never give specific advice, because I know people who are successful [who] have broken every rule, done all the things wrong and right.
How do you prepare your students for the gendered realities that they might be facing, not just in terms of campus culture, but when they start going off to do summer internships and then jobs in the theatre world? How do you address that as an Artistic Director?
It's just insane. Like I said, I'm sixty. In every field I've ever been in, and every work environment I've ever been in, there's no way around the ridiculous level of sexism. Every time a #MeToo story comes out, everyone my age is like, "Yes. Wow. So been there." It's absolutely imperative that young people now do not put up with all that bullshit. And there has to be support from the community for speaking out on those things. I mean, when you're really young, you're looking for affirmation, and affirmation is sometimes the tool that sucks you into a situation which is really not about affirmation. So you have to be careful. I hope that some of that has shifted a little. Even in the eight years I've been Artistic Director, we have really become so much more intentional about really being clear on what our policies are and making sure everyone in the building knows who they can go to, the multiple people they can go to. I think that's a shift that's happening now. Oh, it's very important. And it's subtle. Within the rehearsal room sometimes, things can be said that are probably not intentional, yet make someone very uncomfortable. I think that just needs to shift. You know, a lot of things are excused because everybody's in such a panic to put the show up on opening night. Everything gets pushed aside because the show must go on. When things like that are happening in the room, you have to stop. You have to be able to commit to that. I think it takes commitment, but hopefully people are making that commitment now.