Theatre Without Borders: Teaching Artists in 2017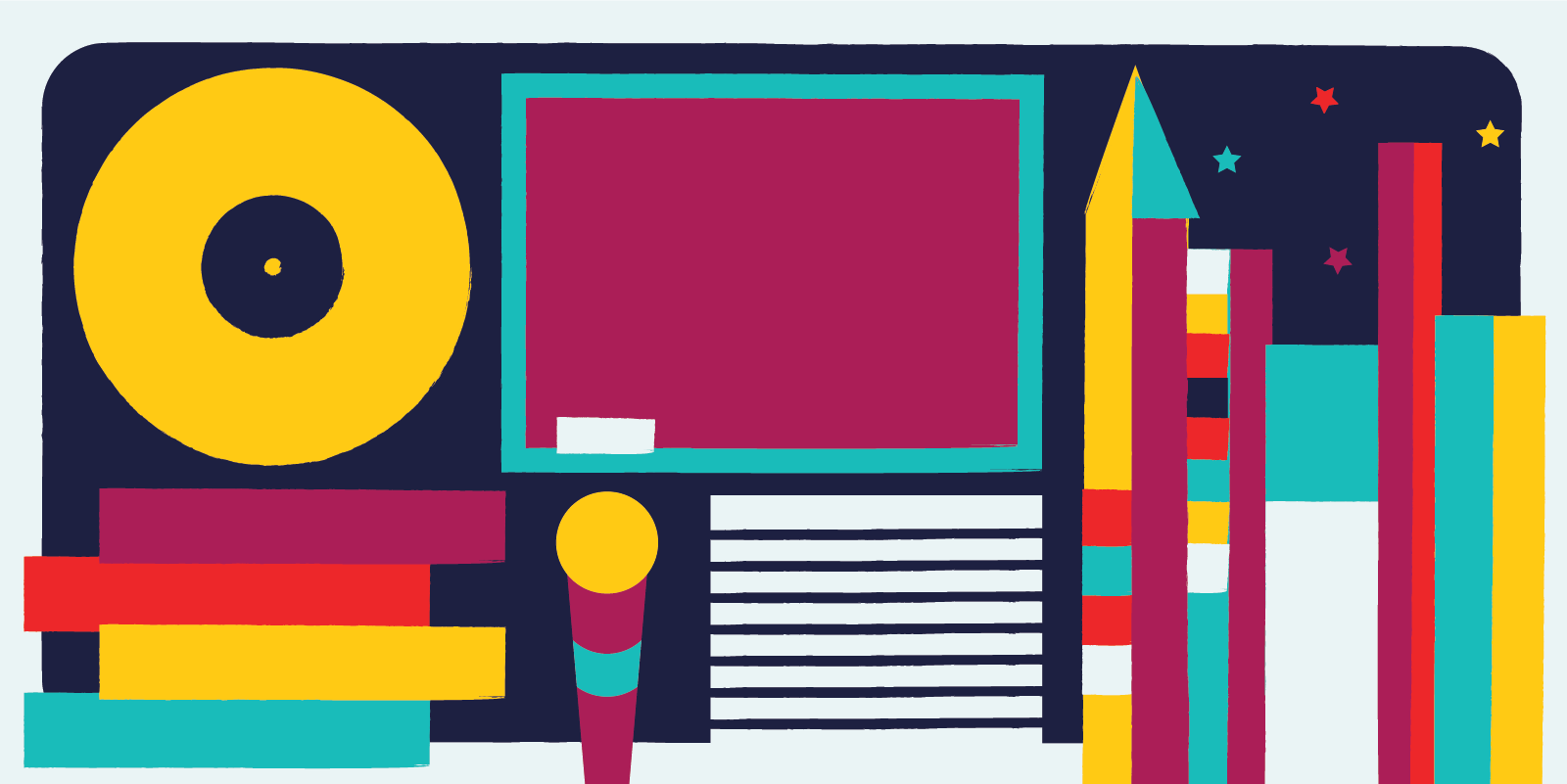 Written by Sarah Rebell
Illustrations by Desiree Nasim
September 28th, 2017
When lyricist Jenny Stafford was growing up, her father traveled around the world helping impoverished children in the poorest countries. She was drawn to theatre and grappled with her love of this art form while "growing up in a house where literally going around the world and helping people was happening." Stafford used to spend a lot of time as a child trying "to justify what I am doing, why am I doing it, why does it matter."
Jenny, who now has an MFA in musical theatre writing as well as a Broadway credit and cast album to her name, has made a place for herself both in the theatre world and in the world of teaching artistry as well. Not only does Jenny work with the Metropolitan Opera Guild, which brings arts education into NYC public schools, she also frequently volunteers as a teaching artist at a school in Bangalore, India, through the New York-based arts organization, Artists Striving to End Poverty (ASTEP). Jenny's yearning to help others, to give back to the world while simultaneously pursuing her art, is not unique. There is a small but significant group of New York theatre professionals who work as teaching artists through arts education non-profits. They bring their talents not just to those who can afford to pay $100+ for a ticket to Broadway, but also to those who may not have ever seen a musical instrument before or ever attended a play.
Despite the important nature of their work, teaching artists are often undervalued, if not entirely unknown entities. Many young women grow up dreaming of moving to New York to pursue a life in theatre, music, or dance; few fantasize about pursuing teaching artistry, perhaps because they don't necessarily know what that is. "Teaching Artist was not a term I was familiar with until I moved to New York. I didn't realize this was a career that existed," said Sarah Taylor Ellis, a composer who spent several years working as a teaching artist for both Roundabout Theatre Company and the Metropolitan Opera Guild. "Suddenly, once I started to dive into this world… I realized there are so many organizations out there that are going into schools that don't have easy access to arts education."
This past August, as the country sizzled with intolerance and fear in the wake of Charlottesville, I spoke with eleven women about their experiences working as theatrical teaching artists and why providing arts education opportunities to students who might not have it otherwise on a local, national, and global level, is even more crucial in our current turbulent times. Some of these women have been on Broadway as performers, musicians, or writers. Others were so moved by their experiences in the classroom that they have chosen to become full-time education professionals. Some have worked for well-known non-profits, like Roundabout and the Metropolitan Opera Guild, bringing much needed arts programming to New York's public school students. And some have volunteered their time as teaching artists on different continents, motivated by the desire to permeate cultural, global, and linguistic boundaries in service of children who were often overlooked or forgotten by their own societies.
One of the words I heard most frequently when speaking with teaching artists was "community." Building a sense of community, both in the classroom and beyond, is an incredibly important aspect of the experience for the teaching artists and their students. "I [teach] because I don't want to feel like I'm doing what I do in a vacuum, or that I am isolated from the community at large," said Anna K. Jacobs, a Metropolitan Opera Guild teaching artist and the 2016 recipient of the prestigious Billie Burke Ziegfeld award for female composers. "I feel like the easiest way to access a broad community is through schools—through public schools—because they serve neighborhoods and the broad population." She particularly enjoys working at her neighborhood elementary school, PS10 in Brooklyn, where she teaches students how to create operas in a fun and approachable way, "but underneath it, there are some very regimented teaching strategies that I use." These strategies include scaffolding, backwards mapping, and using multiple modalities, as well "integrat[ing] movement and writing and composition as much as possible." She was recently featured on PIX11 news, working with the third graders at PS10 and talking about the correlation between exposure to opera and academic improvement in her students.
Like Anna, Jenny has also worked with the students at P.S. 10. "People are always really shocked when [I say] I teach opera to kindergartners," Jenny noted, adding that, "it's a little bit of distilling down. We're obviously not doing, like, Wagner. We're taking operatic elements and bringing them down to their level." Jenny has observed how the experience of studying opera in the classroom can help young people's academic behavior and confidence. She explained that while "every class has a troubled kid that's always in the back, always goofing around, always having a hard time… nine times out of ten, that kid is the star in our work. [Those kids] who have a hard time sitting still and have a hard time comprehending when you read, you get them on their feet and, all of a sudden, they are the leaders, they are the ones with great ideas, they're the ones that are helping their peers come up with great ideas. [Arts education] takes these kids who get squashed down all day and gives them a chance to shine and take some ownership and feel good about themselves."
The arts can have a powerful effect on students of all types, including those with special needs. It can be an opportunity to help bring those who are not typically considered as communicative or empathic into the broader community. Leah Miles, a musical theatre writer who spent more than half a decade working with the Metropolitan Opera Guild, Brooklyn Youth Chorus, and ArtsConnection (an arts nonprofit specializing in comprehensive research and curriculum development for NYC public school students) believes that "the most powerful work" she ever did as a teaching artist was through ArtsConnection's STAARS, which she describes as "a program that exposes children on the autism spectrum to the performing and creative arts." The participants ranged from high functioning children on the autism spectrum to children who were non-verbal, with seemingly limited cognitive abilities. But all of the students appeared to "respond so fully and wholeheartedly" to the musical activities in the STAARS curriculum. "There's a joy that radiates from them when they're performing," said Leah. "I learned a lot about what it means to be human in the presence of these kids. It was an amazing community to belong to."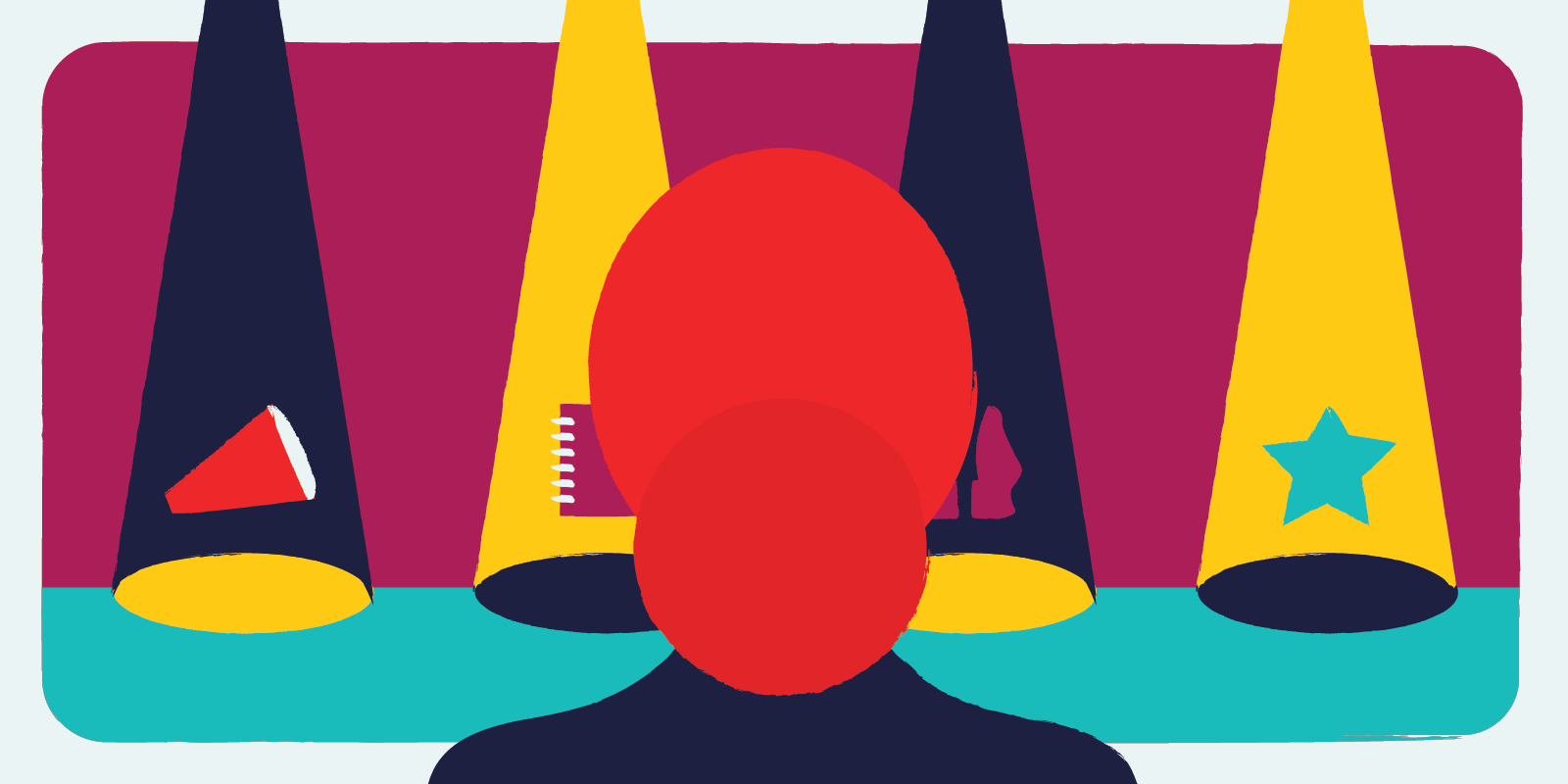 Teaching artists aspire to achieve a sense of collaboration and empowerment. Drama Desk Nominee Elizabeth Stanley (Company, On the Town, Fucking A) decided to bring meditation techniques to her teenage students at Choices, which is part of ASTEP on STAGE! with CASES (An Alternative to Detention Program for Juveniles in New York City). Elizabeth asked her students what they thought about meditation and encouraged them to just try it for two minutes. They did, although she acknowledged that there was a lot of giggling amongst the group. Then they discussed together what was challenging about the process of attempting meditation for the first time. "Very surprisingly, the [kids] seemed to love it," Elizabeth said, "I think there was something to not having to do something." More than that, Elizabeth hopes that she gave them coping mechanisms to employ in the future, explaining that she endeavored to "give them some sort of positive gem or nugget, or something that clicks with them that will help them beyond our time together. I really try and empower them."
In her time working at Choices this past winter, Broadway musician Kristy Norter, who currently plays woodwinds in the pit of A Bronx Tale, also aimed to empower the teenagers there. Her process was through action. Kristy wanted to show them that "when they apply themselves, what they do can really make a difference." Like Elizabeth, Kristy ultimately chose not to employ a traditional music education curriculum at Choices. "I felt a responsibility, since they were in a program, to help correct maybe some questionable choices that they had made in their lives," explained Kristy. "I felt like I couldn't have it be too fluffy… I wanted it to be something productive." Kristy took inspiration from the response to the current political situation and the fact that everyone had been "feeling a lot of angst, and a lot of anger." She decided that it wasn't enough to criticize what wasn't working on a local or national level. "You have to be part of the solution." To that end, Kristy shared stories about young entrepreneurs with the teens at Choices and asked everyone to write down things, both large and small, that they thought needed to change in the world. The students came up with "mindblowing" ideas, including Kristy's favorite: organizing a neighborhood watch in their community to prevent elderly residents from getting harassed—an apparently all too common problem. This exercise, while seemingly a far cry from arts education on the surface, encouraged the teenagers at Choices to think creatively and outside themselves, and to consider the needs of others.
The importance of selfless community building was not only for the students in ASTEP-affiliated programs like Choices. It was a lesson from which some of the organization's teaching artist volunteers benefitted as well. A few months after graduating college, Broadway performer Mary Page Nance was unhappily working survival jobs in New York City, trying to break into the world of professional theatre, when she decided to embark upon a church trip to Haiti. She spent a week working at an orphanage called St. Joseph's Home for Boys. "I was just so struck by how happy I was," recalled Mary Page. She didn't speak the Creole language but she nevertheless managed to connect with the boys at the orphanage by bonding over popular songs and sharing musical knowledge. "There's such a joy in expression at any age, any culture, just unifying across cultures, across genders, across sexual orientation. It doesn't matter who you are or what you are or where you're from, what you know, what you don't know, what you've seen, what you haven't—singing a song with someone is going to bring you joy."
A few years later, when she booked her first Broadway gig, which happened to be music directed by the founder of ASTEP, Mary-Mitchell Campbell, she was eager to travel abroad to be a volunteer teacher with one of their programs. She ended up teaching at ASTEP Arts with the Mariposa Foundation in the Dominican Republic, "which is on the same piece of land [as Haiti]." Mary Page worked with the school's on-site dance teacher, who taught numerous classes every day on hot concrete in a tiny room buzzing with mosquitoes. "When I went to the DR, I remember thinking… I have to do something. I kind of thought I had to have a product," reflected Mary Page, who had originally felt like she needed to prepare her students for a final performance or an equally concrete end goal. Instead, she taught dance combinations and enjoyed being in the moment with the students. "That was a good learning experience for me. To realize just being there is the gift, the experience, what we remember."
Katrina Yaukey also had a transformative cultural experience as a volunteer teaching artist in an international location. An established performer whose many credits include Cabaret, Company and Great Comet, Katrina taught performing and visual arts to impoverished children (many of whom were homeless) in Ecuador through Project Creo, a former affiliate of ASTEP. According to Katrina, Project Creo is "aimed to let children know that anything is possible." In her view, arts programming was a key component towards achieving this mission because "[Project Creo] was a program that was meant to inspire hope, and the arts are just such an essential part of that—being able to speak, to sing, to rap, for kids to be able to tell their stories." Like Mary Page, Katrina did not struggle with the language barrier as much as she had initially anticipated. Although she was not fluent in Spanish, she was able to communicate with her students through actions, gestures, movements and sounds. "It's amazing when people say 'actions speak louder than words.' It is so true," she said. "And music really connects people." Katrina, who recently competed her BA in Music Production and Technology at Berklee College of Music, led a sound workshop with the students and teachers at Project Creo showing them how to make music out of virtually anything—all while performing on Broadway eight times a week.  She may have been there as the teacher but she feels that it was "so not about what I have to offer; it's about the exchange."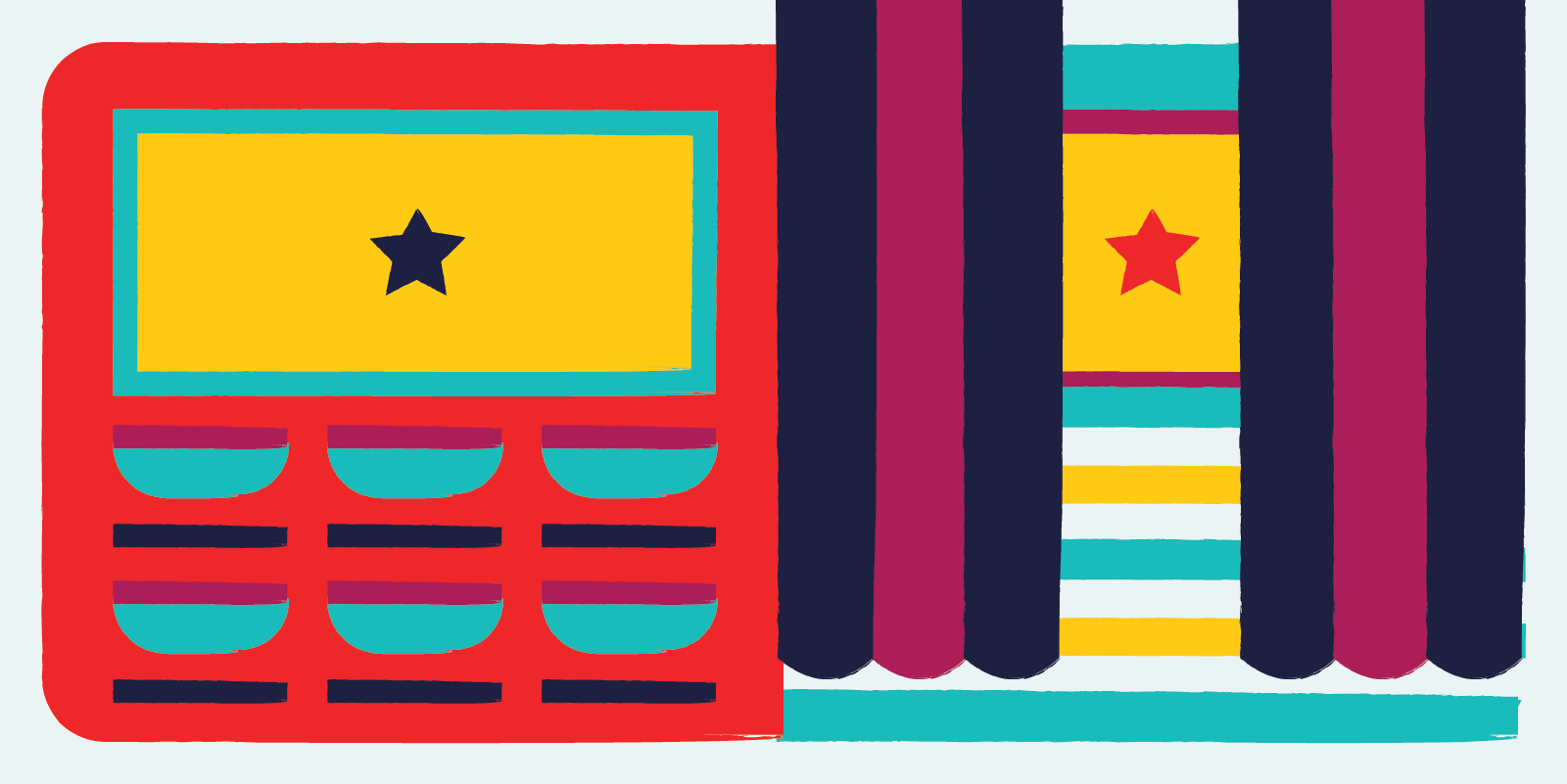 ASTEP is arguably best known for its work with ASTEP Arts at Shanti Bhavan, a school for the untouchable caste in Bangalore, India. "These untouchables, as they're called, or dalits in the caste system traditionally have been not allowed to be part of regular society and they're sort of shunned and relegated to their own part of the town or village or slum community," stated Ashley Brooke Monroe, the ASTEP program coordinator who is also an emerging director, having most recently assisted Tony Award winners Sam Gold on The Glass Menagerie and Rebecca Taichman on Indecent.
Ashley has spent over five years working with Shanti Bhavan and, in addition to her role through ASTEP, is now the school's Senior Administrator of Volunteer Services. She described her work as being "a little like Noah's Ark. I get to pick two music teachers, two dance teachers, two visual arts teachers, two filmmakers and two theatre teachers, and then train them on what we're going to do." Ashley tends to begin the rigorous training for ASTEP teaching artists by prepping them for the culture shock, which ranges from discussing the weather and the food to what to do when you spot a scorpion. Once those basics have been covered, she moves onto detailing the classroom structure and the dynamics of co-teaching. "I help them a lot with what it means to be an effective co-teacher and how they are going be able to communicate with each other and sharing those responsibilities." Once the team figures out a theme for the camp and starts planning curriculum, Ashley "go[es] around like a sort of Tim Gunn," she said, alluding to the Project Runway mentor to whom she was likened by a fellow ASTEP participant this past summer. "I slide about to each group and check in on how they're doing and provide feedback. Because I know this particular group of students really well, I'm able to offer insight."
In addition to knowing the school and students very well, Ashley is an ardent supporter of  their educational philosophy. "Giving [these children] the gift of education is one amazing thing. Shanti Bavan takes it a step further and invests in the same group of children for an extraordinarily long time. Kids can only come when they're four and we educate them through their college degree and then help them find a job after college. It's this amazingly deep 17 year investment in the same group of children." Not only are the faculty members investing in the children, but the particular environment creates students who are invested in their academics, with "a particular hunger for their own education and a certain ambition and appetite for learning." However, Ashley acknowledges that Shanti Bhavan is not all fun and games, especially for the students, whom she describes as "little pressure cookers of intensity because they feel the weight of bringing their entire family out of poverty." Ashley believes the high stakes of their daily lives makes the inclusion of arts education a vital part of the students' experience because "being able to offer the arts to them gives them an opportunity to release and to let loose and to just be free and explore themselves."
Jenny spent two summers volunteering at Shanti Bhavan with Ashley, and is also a proponent of exposing these students to the arts. The beneficial traits she observed back in New York City public school classrooms from her Metropolitan Opera Guild classes most definitely still apply in India in the context of the musical theatre classes she taught. "These kids, the chances of them going on and having careers as professional artists is like zero percent [due to economic and societal constraints] ," acknowledged Jenny. And yet, she noted how in instances such as job interviews, the poise, perseverance, and confidence students gained from activities like memorizing all the words to "Agony" from Into the Woods and performing it in front of the whole school would come in handy in their lives. "All of these things are transferable skills to your life because theatre is life. It's also connected."
Broadway voice teacher and vocal coach Katy Pfaffl, who has taught for artsINSIDEOUT at Nkosi's Haven (a home for children with HIV/Aids in South Africa) as well as at Shanti Bhavan, emphasized the importance of encouraging creative thinking, a byproduct of arts education, for the female students in India. Traditionally in that culture, women from the dalit caste were "basically monetary, good to leverage families with dowries, to sell as sex workers," and even today, "education is not encouraged." She feels that it is crucial when preparing these young women to face the societal norms they'll have to confront as adults, to "help them build up their strength of will and determination and belief in themselves—and problem-solving, because they are going to be up against obstacle after obstacle after obstacle. The arts, really, if it does anything, it helps you recognize obstacles, and find the five hundred ways around them."
While Shanti Bhavan works hard to promote gender equality amongst students, Ashley has noticed that the girls (but none of the boys) tend to ask her about her life as a theatre director." A lot of the female students will sidle up to me, and they'll be like, 'What does an assistant director do? What is Broadway?' and they have a lot of questions." Ashley views the fact that these girls don't have role models of women directors like Leigh Silverman or Rebecca Taichman as points of reference as making their questions even more "amazing." It's particularly interesting to consider the initiative that these young girls took by asking Ashley about her career because Ashley has observed that the female students tend to be less vocal at school overall. "The girls are the more quiet ones in a given classroom and they might take a little bit more coaxing," she said. "Sometimes it takes a little bit more work for me to get the girls up on their feet and volunteering for the next exercise or jumping in with their thoughts."
The frequent lack of confidence in young women is all too prevalent in America as well. Alana Jacoby, a musical theatre writer and designer who works as a teaching artist with Roundabout Theatre Company, goes into New York City high schools like Bronx Theatre High School, where she recently did a residency program teaching high school juniors trigonometry and SAT prep through the study of lighting design. "I think a lot of them were surprised to see a female [lighting designer]," Alana reflected. "No students said anything to me directly, but the teacher commented that it was probably great for them to see a woman in this position." Like Ashley, Alana noted that all the students who approached her with questions about her career—in this case, how to pursue lighting design—were girls. "If I can be the person that makes one girl say, 'Oh, okay, girls can do this too,'" said Alana, "then it makes me super happy."
Anna has also seen many young women hold back in her classrooms and she hopes she empowers them to be more confident in their own self worth. "I am especially aware of young, talented women who lack the self esteem to recognize that they are young, talented women," she said. "I like the fact that I'm able to sometimes tap into that, because I've had that experience myself and I like to think that sometimes, by shining a light on their strengths, I'm able to encourage them to step it up, basically, and take more risks."
Many programs are predominantly staffed and led by women who appear to thrive in leadership positions and in helping the other young women around them. Anna at the Metropolitan Opera Guild mentored Jenny. Aliza Greenberg, who was the Education Program Manager at Roundabout, mentored Sarah. Nearly all of the ASTEP women were mentored in some way or another by founder Mary-Mitchell Campbell, whom Katy reverently referred to as "a force" and "an inspiration." At the present time, women lead ASTEP, ArtsConnection, and Roundabout's education programs, in addition to many other arts education initiatives (not explored in this article due to lack of space) including Lincoln Center Theater, TADA! and Leap. Furthermore, female teaching artists significantly outnumber male teaching artists on the roster, especially at Roundabout, where the ratio is around 2:1.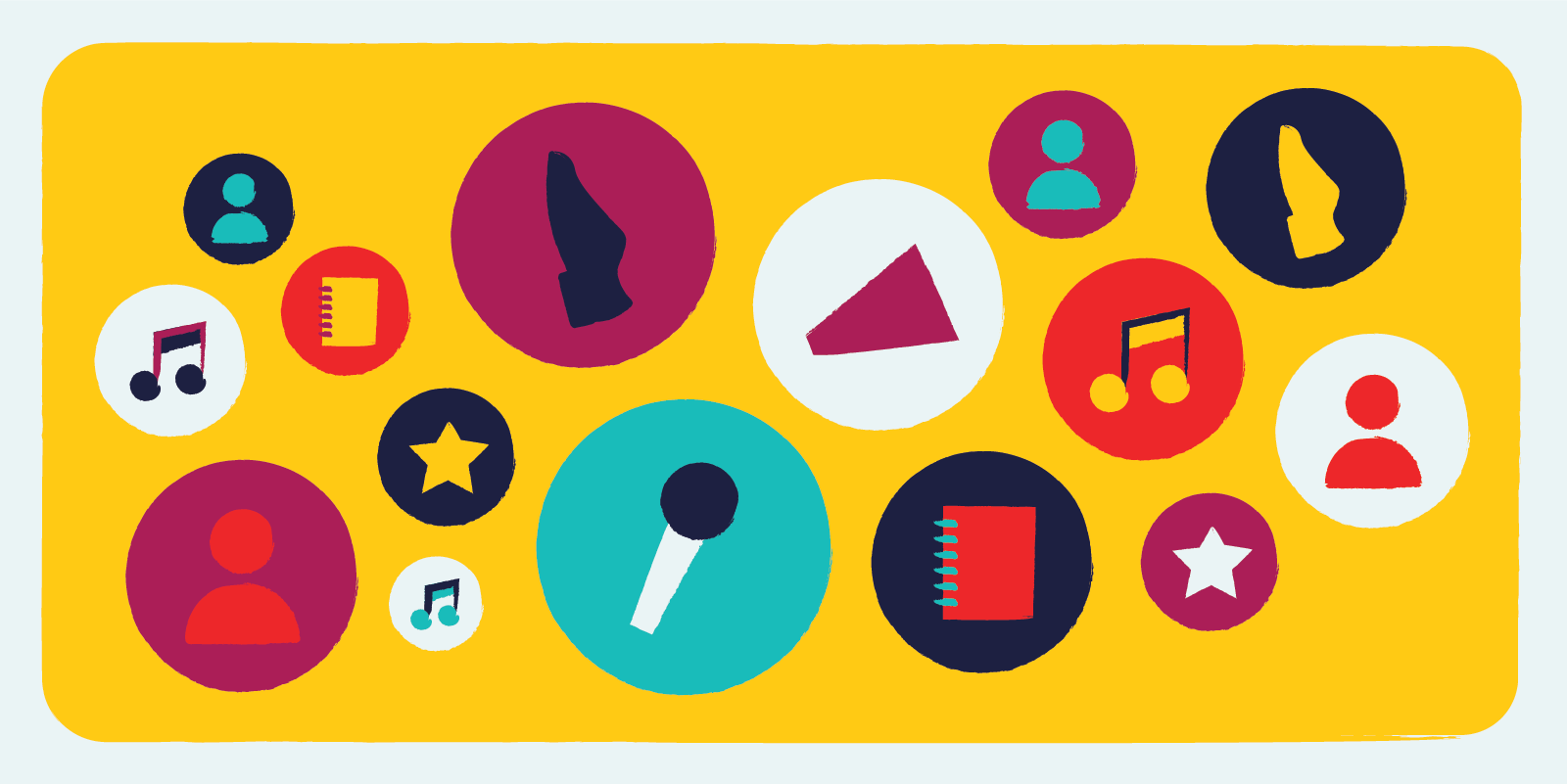 These teaching artists often feel their roles in the classroom have furthered their growth as artists. As Sarah stated, "some of the most brilliant artists I know are also the most brilliant teachers I know." She went on, reflecting that, "the creativity that you bring to the classroom comes from your practice and vice versa." Anna has found that her teaching experiences have made her "a more articulate writer," because it's helped her to be "able to step back and analyze what I'm doing and then step back in the piece or step into the process again with better perspective." In the classroom, "you're forced to be able to break down the process and communicate it to all different types of people of all different types of learning abilities," Anna explained. In order to effectively accomplish that, "you have to understand your own process really well. You are forced to be very cognizant of how you write and why you write how you write."
"It feels so wrapped up in my work as an artist that it doesn't feel like a day job," said Jenny, after a summer's day spent leading a professional development workshop for the Metropolitan Opera Guild. "I'll do a full day of teaching artist work and then on the train ride home, I'll suddenly have all kinds of ideas about a piece that I'm working on. I'll be inspired by something that somebody said that day or a tableau that they created or a phrase. It's really cyclical. It feeds."
Being cyclical doesn't mean it's always easy. Leah described her daily schedule freelancing as a teaching artist for the Metropolitan Opera Guild, ArtsConnection, and Brooklyn Youth Chorus all at the same time. Her day "would start at 5am, [she'd be] out the door by 7am, oftentimes going to 3—sometimes 4—schools in a day, and then getting home at 8 o'clock at night… [She] probably spent 3 and a half hours a day commuting." Naturally, the hectic lifestyle took a toll on her writing, which she admitted, "would come in fits and starts." This past spring, when Leah was offered a full-time job with Brooklyn Youth Chorus, she took it. However, she has no regrets about her teaching artist days. "Every student I ever got to work with has made me the artist and the educator that I am. I would not be here without them."
Freelance teaching artists aren't the only ones with intense, demanding schedules. As a performer, Elizabeth has struggled with trying to balance out her desire to volunteer teach with the realities of the relatively unstable Broadway life. "It's hard to commit to something where people are really relying upon you and you have a job that is—you're sort of not in control of your calendar. And so a lot of times I found myself not volunteering for something because I would have to bail and then I would look really flaky or I'd be letting people down. Which is why ASTEP is amazing, because they get it. And that's not to say it's not stressful for them if you do have to change your plans, but I think there's at least an understanding, and you're not viewed as some sort of just flaky artist."
There are benefits, however, to being an artist who teaches. Elizabeth's acting process seems to have informed her educational techniques. Not only does she expose students to strategies, like meditating, that allow them to be more in the moment, she also encourages inquisitiveness. "I try to ask a lot of questions [as a teacher]," she said, further suggesting that the impulse came from her acting training, "because you're constantly asking questions when you're creating a character." When researching the themes of the two Broadway plays she assistant directed during the 2016-2017 Broadway season, Ashley found herself thinking back to her work with the Shanti Bhavan students who, by nature of the caste in which they had been born, were marginalized by their society. She was reminded of the many Indian students she's encountered over the years who, like the characters in Indecent, also wish to immigrate to America. Ashley spent a lot of time at the main branch of the New York Public Library reading up on "immigration around the exact time period that that troupe of actors [in the play] was coming [to America] and thinking about how society perceived them and immigrants at the time. I was amazed by how the rhetoric at the time sounded exactly like it does today."
Today's rhetoric was very much on the minds of all the women with whom I spoke. The implications of what had just happened in Charlottesville hung heavy over each interview. At one point, Katrina and I were sitting in the house of the Imperial Theatre where she was about to prepare for an evening performance in Great Comet. She had just finished telling me how much she enjoys rallying people and bringing communities together when an understandably upset fellow Comet cast member came over to discuss an anti-Semitic flyer that the KKK had apparently distributed all over Katrina's hometown in South Central Pennsylvania. "I'm heartbroken for my community right now," Katrina said, referring not to the Comet community for whom she'd organized softball games and group texts, but to the town in which she'd grown up, which has apparently become a stronghold of sorts for the Klan. "It's just devastating. It makes me ill." The hatred has motivated Katrina with an increased desire to help improve her communities and the world at large. "I need another way of feeling like I'm giving back somehow," she said, "besides putting on fake eyelashes and running around with my accordion and yelling at people."
"Given our current political climate, it's really easy to be angry right now," said Katy, cautioning that we need "to recognize that feeling anger and feeling frustration is one thing, but we can't lose sight of the progress that we are making. We have to continue to invest in the progress that we are making. Right now is the time we can use the fuel that we have, put it into the programs that are happening, and not lose sight of them but actually grow them." Katy is doing just that. When she returned from her first trip volunteer teaching in India, she co-founded Broadway's Babies an organization that provides funding for full-time music teachers at Shanti Bhavan and hopes to "give a voice to the voiceless." Broadway's Babies has recently expanded to create a choir, working in tandem with a program called ASTEP on STAGE! with Women in Need (a transitional housing facility in New York City), which Katy described as "a homeless shelter for women and their children in which Broadway artists came to share their talents and hearts with us once a week with the kids."
"It's terrifying to think about the state of America right now, and the world," said Ashley, shortly after a group of protesters marched past the table in Bryant Park where we'd been sitting. "I certainly think that arts in the classroom is one of the greatest things that can provide the kind of emotional understanding and empathy across different groups of people that would help prevent the situation from getting as bad as it is today. Because so many arts budgets are currently being slashed, it makes me more and more worried about the continued trend that we're seeing. If you could just put a bunch of artists in all of the elementary, middle, and high schools right now, maybe in like ten years, things wouldn't be so terrible."
The correlation between arts education and civic responsibility has felt even more significant in the wake of the 2016 Presidential election. As Elizabeth pointed out, "who you are as a country and as a people, is in many ways defined by culture, and your culture is oftentimes influenced or defined—or should be—by your art." According to Anna, musical theatre "encourages creators to develop more empathy for characters or for communities and people in the worlds they're creating in their stories, historical figures they're adapting. The arts [are] a way for people to reconnect with one another and be truthful with one another." Jenny agreed, and went on to reflect upon the societal consequences of arts education cuts. "If you take that away, I don't know where else you get that, I don't know where else in your school day you're getting that kind of time, that kind of information, that kind of emotional connection. And so it makes me sad when the arts are taken away, not only for those kids where that's the best way that they learn, not only for the kids who might make a career out of it, but just for kids who are growing up to be human beings, who are going to be part of society. That's how they become good members of society, that's how you do it."