The Interval's Midterm Election Guide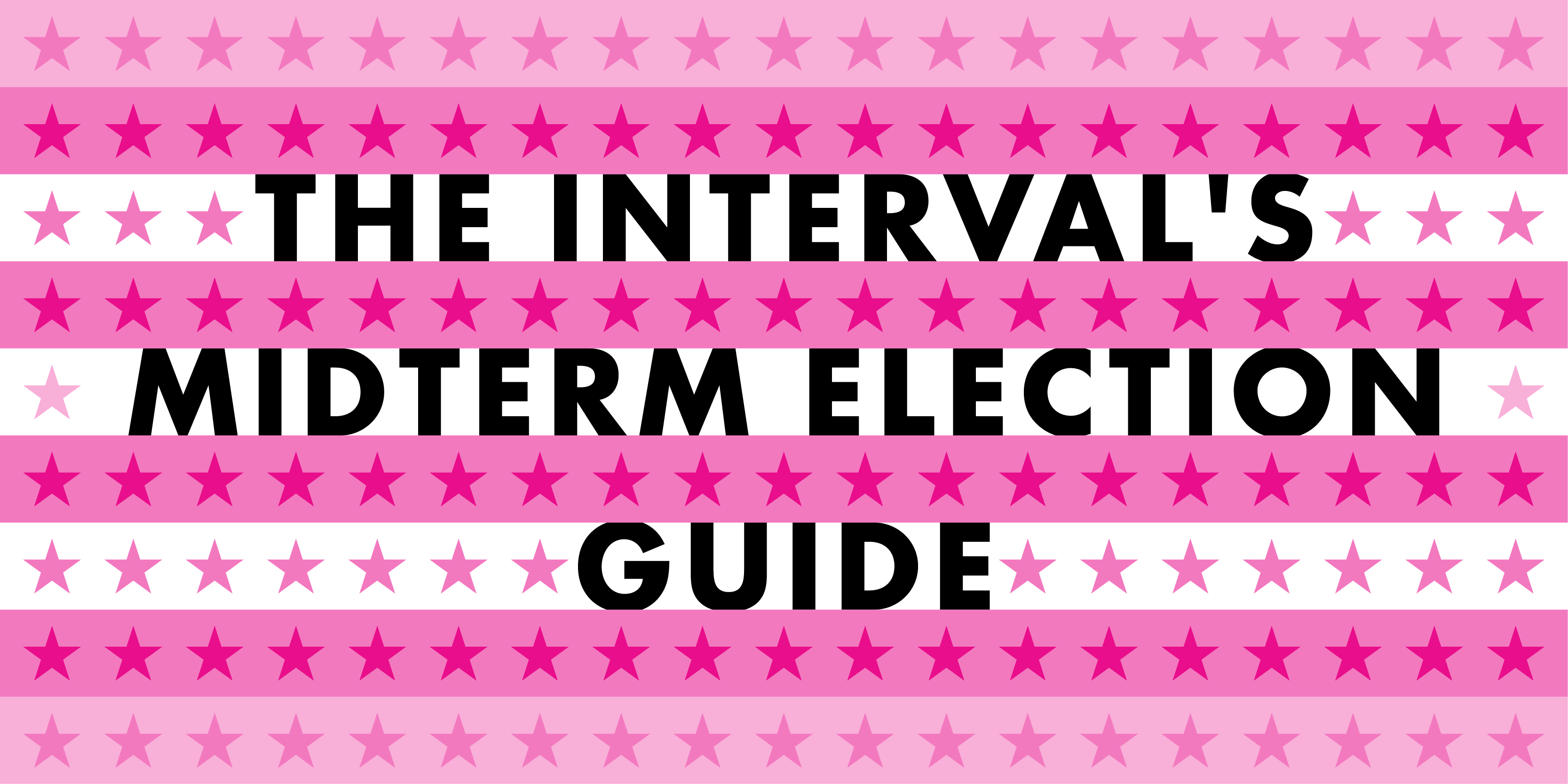 October 30th, 2018
With the midterm elections approaching, we wanted to do our part to help save democracy. The stakes really are that high. While there is nothing unprecedented in America about racism or sexism or violence, what is unprecedented is the use of all facets of modernity to undo progress and our ideals for what America could be. Things are supposed to get better; they are not. And that's why everyone needs to vote and get involved in the process.
We decided to do a couple of things to encourage people to vote and make it a little easier for people to get involved. It's really easy to be cynical about politics and politicians right now, but there are people working to make things better and who people can feel excited to support. We asked people we've interviewed to tell us about candidates, issues, and races that they care about—and that you might care about, too. Some picked races in the states they grew up in and some picked races that they're just excited about. And the good news is, even if you don't live in those states, you can still help those candidates by donating or volunteering remotely. We've also gathered some of our favorite sites for getting involved with the midterms. The best part is, some of the remote volunteer opportunities are available year-round, not just for this election, so you can make it a habit to participate in our democracy.
Part 1: The Interval's Midterm Election Guide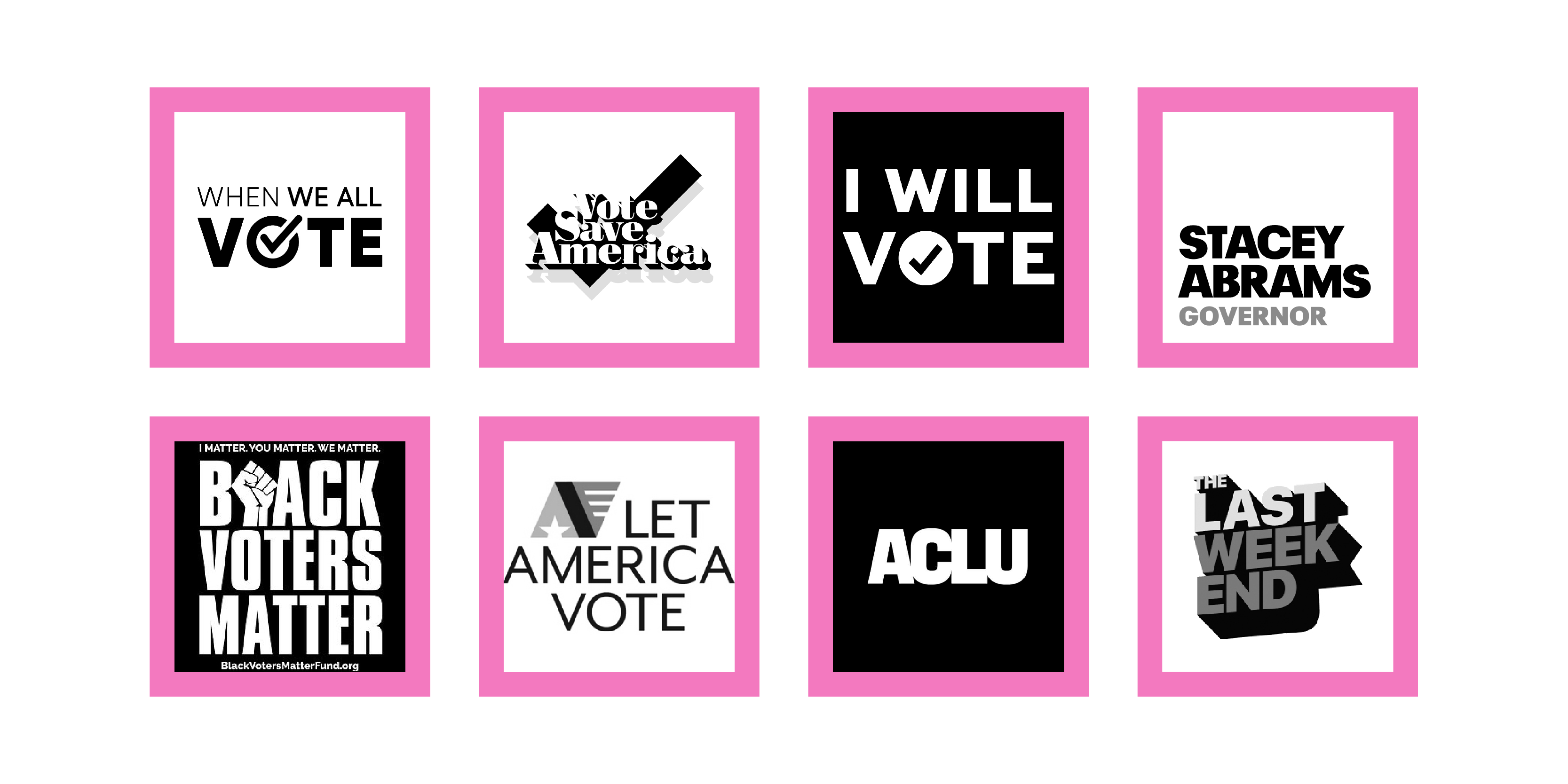 First, are you registered to vote? Most voter registration deadlines have passed, but some states allow voter registration on election day. WhenWeAllVote.org is a great resource to find out about voter registration and getting absentee ballots. Worried that you aren't informed enough about the issues and candidates? There is still plenty of time, and Vote Save America has super easy to use voter guides. All you have to do is enter your address and they'll give you a customized voting guide for your area.
Even if you're registered, you should double check your registration status. There have been ongoing issues with voters being purged from voter rolls. You can check to make sure you are registered here.
Voter suppression is a major problem in the U.S., and the Republican Party is actively working to keep people from voting. The Supreme Court gutted the Voting Rights Act, and many states have been gerrymandering districts and implementing biased laws designed to stop people from voting (this is one of the reasons why state and local elections are so important). Two high profile examples of this are in Georgia and North Dakota. In Georgia, Secretary of State Brian Kemp, who is running for governor, is refusing to process voter registration forms from many black voters. You can donate to his challenger Stacey Abrams' fund to protect voters here, or at Black Voters Matter, here. In North Dakota, the Republican legislature implemented voting address restrictions designed to keep Native Americans from voting. You can donate to Four Directions, an organization dedicated to voting rights for Native Americans, here. In Texas, Texas Organizing Project is working to get out the vote in Latinx communities. To find out more about voter suppression and what you can do to stop it, check out Let America Vote.
And remember, if you get to the polls and they say you aren't registered, first advocate for yourself and make sure the voter rolls are checked thoroughly (basic human error happens!), but if it comes down to it, you are entitled to a provisional ballot. To find out more about voter intimidation, your rights as a voter, and what to do if things get weird when you go to vote, the ACLU has a great guide. Even if you think you won't have any problems at the polls, you should still check it out so you know what to do and how to intervene if you see someone else being turned away or kept from voting.
Do you want to volunteer to help get out the vote and help elect candidates that will work for the greater good for everyone? There are some great resources for that too. The ACLU's People Power is working to get out the vote and also fight for civil liberty issues around the country. Swing Left is dedicated to House races and lets you enter your zip code to find out the nearest swing district in your area (did you know there are a bunch within 90 minutes of NYC?). It then tells you the easiest ways to get involved with everything from remote phone banking to canvassing. Playwright Anne Washburn has been volunteering with them and she had this tip: "I attended a Swing Left information meeting earlier in the year where they really advised canvassing early, not only because it's super useful but because it helps you to get situated and comfortable with canvassing before the huge push on that last weekend." The Last Weekend is all about voter turnout and is another easy to use site that helps you find the best ways to help get out the vote. There are also a couple of special opportunities to go canvassing with Broadway stars like Rachel Bay Jones and Erika Henningsen on November 5th.  Buses will be taking people to NY-01 (eastern Long Island), PA-01 (near Philadelphia) , and PA-10 (western Pennsylvania) to knock on doors. You can find out more information here.  If you have money to donate (and small donations matter!), Act Blue is the place to go. They let you donate to candidates all over the country as well as groups helping to get people to the polls.
Part Two: Get Excited to Vote with Some of Your Favorite Theatre People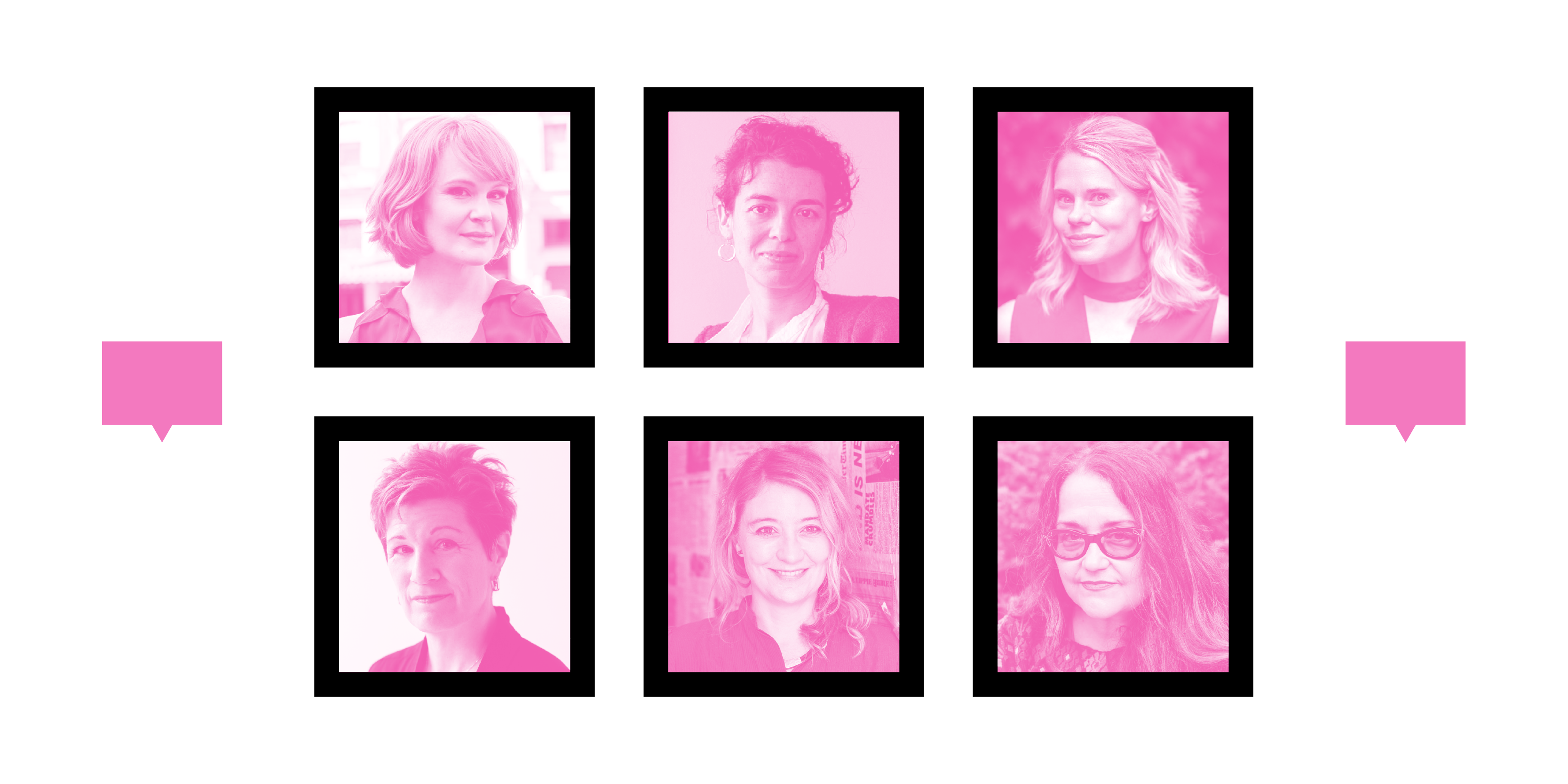 "I am supporting Senator Tammy Baldwin's re-election in my home state of Wisconsin. Despite having the same last name, we aren't related! I wish! Senator Baldwin is one of the strongest liberal voices in the Senate who does the right thing for the people she represents when it comes to healthcare and keeping manufacturing jobs local. Wisconsin is becoming a hot state for outside contributors to show up and donate. Super PACs have poured millions into funding her opponent. But she's steady, smart, and knows the people and they know her. I'm cheering her on! Go (cousin) Tammy!" – Kate Baldwin
"I encourage all Florida voters to make it out for the gubernatorial election in November, because there is an exciting ballot opportunity to restore voting rights to former felons who have served their time. One in four Floridians cannot vote due to prior convictions. Florida is one of [only] three states that bans former felons from ever voting again, even after their sentences are complete. In order to pass, Amendment Four needs 60% of voters' support. In the time of mass incarceration, we cannot in good faith let overzealous policing and the carceral state deplete the electorate. All Floridian voters on deck!" – Quiara Alegría Hudes
"The candidate I'm really excited about in this upcoming election is Stacey Abrams, who's running for Governor in the state of Georgia. I first heard Stacey interviewed on Pod Save America back in 2017. At the time, she felt like a long shot since Georgia has had a Republican governor since 2002 and I think of it as a decidedly red state. However, since 2005, 1.5 million people have moved to Georgia and the population is now 53% white and 47% people of color. Abrams founded the New Georgia Project and has registered more than 200,000 new voters. After graduating from Yale Law School she began her career as a tax attorney. She was later elected as the first black woman in Georgia's state legislature where she fought hard for the working/middle class and fought tax cuts for the wealthy. What I love about her is that in a red state she's not running a "republican light" campaign. She is a progressive candidate who's running on behalf of ALL Georgia citizens. If you want to learn more about her or donate to her campaign you can go to Staceyabrams.com" – Celia Keenan-Bolger
"Madeleine [George] and I are going to be in Michigan, where I grew up, from the beginning of November through Election Day, campaigning for  Elissa Slotkin, a truly amazing candidate running for Congress in Michigan's 8th District. She is a career intelligence and national security analyst who served three tours in Iraq. She entered politics when her mother was diagnosed with Stage IV ovarian cancer while she was uninsured. She's extremely smart and compelling and her platform is solidly progressive. She's running against incumbent Mike Bishop, who was one of the cowardly GOP congressmen who stopped holding town halls once his constituents started showing up and holding him accountable. Also, we have joined with friends to raise money for the Future Now Fund, which is focused on taking back statehouses from the GOP. We're focusing our giving here, because political sea changes are built not nationally, but at the state level. When a state is flipped, positive change starts happening immediately, as in Washington state last year. Also, in state races a little money goes a long way, so donations from ordinary people like us have a really big impact." – Lisa Kron  
"The most powerful thing we can do right now is invest our energy into winning state elections. State governments can provide health care access, voting rights, equal education, domestic violence protections, anti-racist policies, prison reform and sound climate policy, even when the federal government refuses to do so. With her permission, I will quote my friend, the playwright and showrunner Bash Doran, on why this is so important:
"The level of urgency to take back the States has increased exponentially since Kavanaugh's confirmation. The Supreme Court will not save anyone. In fact, the Supreme Court will now be used by States with a Republican Trifecta [Republican-controlled State Senate, legislature, and governor] to enshrine anti-progressive agendas into law. There are 26 Republican trifecta states. There are only 7 Democratic trifecta states. If we can break up some of these GOP trifectas or their super majorities, we can slow and even stop them rolling back the civil rights of millions of people. Thus: our mission, infinitely more urgent now, is to take back these districts and never let them go again."
Here are states that could flip to a democratic trifecta this election cycle with enough support. Please consider donating to Democrats in these races: Arizona, Maine, Michigan, New Hampshire, and North Carolina. This is a way to improve millions of lives and start turning the tide across the country." – Heidi Schreck
"I'm from Los Angeles, and there are several House seats that can flip from traditionally Republican districts to Democratic if people turn out and vote. It's exciting to know that in several districts from Orange County to the Central Valley, Californians have the ability to potentially add 6-7 new seats to the House of Representatives, which can greatly impact the House majority. The races are extremely close so every vote matters." – Laurie Woolery