Photography by Tess Mayer
September 6th, 2016
Despite the dearth of women writing, directing, and designing on Broadway, there are a lot of fabulous women making theatre and changing the theatrical landscape beyond the Great White Way. We asked women who had been featured on The Interval, and those in the know in the theatre community, to recommend emerging female theatre artists who they're excited by and who deserve more exposure and support. So here are 16 female writers, directors, designers, and producers who the theatre community should be watching: Elena Araoz, Director; Jaclyn Backhaus, Playwright; Daniella Caggiano, Director; Sammi Cannold, Director; Donnetta Lavinia Grays, Playwright; Elisheba Ittoop, Sound Designer; Sylvia Khoury, Playwright; Claire Kiechel, Playwright; Tessa LaNeve, Script Developer/Producer; Carolyn Mraz, Set Designer; Jiehae Park, Playwright; Tyne Rafaeli, Director; Colette Robert, Director; Barbara Samuels, Lighting Designer; and Semicolon Theatre
---
Elena Araoz
Director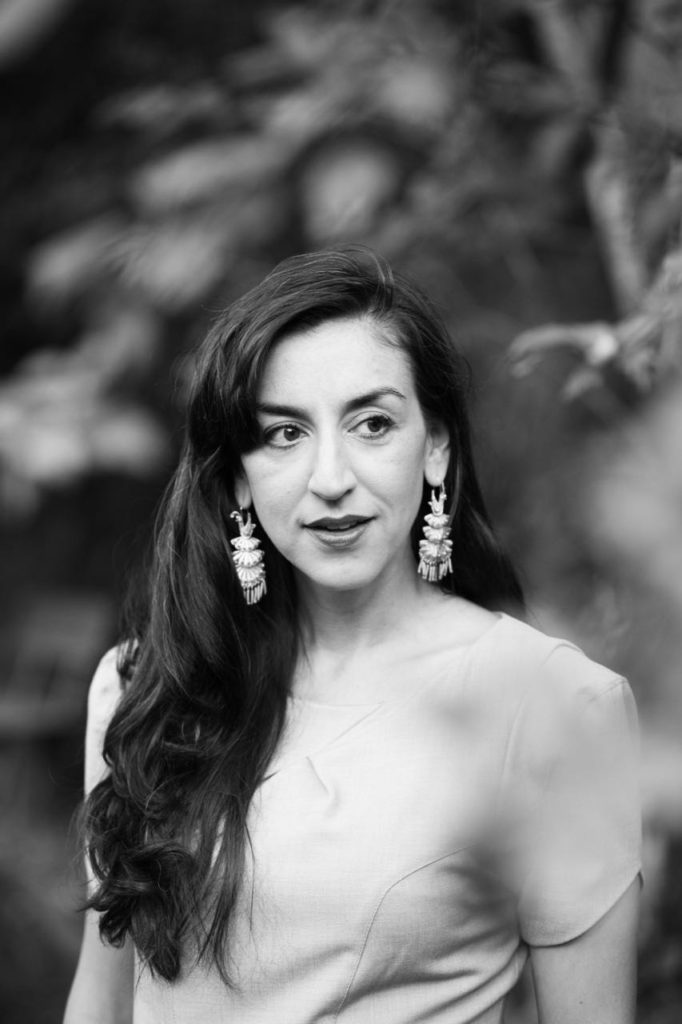 The Basics: Elena Araoz directs theatre and opera Off-Broadway, regionally, and internationally. Recent productions include: "La Traviata" (New York City Opera at BAM), "Lucia di Lammermoor "(Opera North), "Falstaff" (Brooklyn Philharmonic at BAM), "Latin Lovers" (Glimmerglass), and work by Mac Wellman ("Sleeping Weazel" at ArtsEmerson), Octavio Solis (Boundless Theatre), Virginia Grise (Ice Factory, New Ohio), Naomi Wallace (Central Square), and Natalia Naman (Cherry Lane Mentor Project). As the Drama League's inaugural Beatrice Terry Resident, she created an environmentally aware commedia musical called "Plastic Drastic," which she later directed for The Rose Theatre. "Two Arms and a Noise," which she wrote and directed as a New York Theatre Workshop fellow, was recognized by the Latino Theatre Commons as one of "thirty-six plays and writers that everyone should know."
Catch Her Next: Directing Dipika Guha's "Mechanics of Love," running September 8-24. "Two Arms and a Noise," a play about the life of an indigenous Peruvian woman that she wrote and directed, will be touring Romania and performing in the Bucharest International Theatre Platform this October. And in November, she'll be directing Hilary Bettis' "Alligator," which is being produced by New Georges and The Sol Project.
Follow Her: www.elenaaraoz.com
Tell us a little about your process.
I approach every draft of a play as if it is perfect and ready for production. Then it becomes our job as a team to figure out the puzzles in the text. I work intensely to find the center of both humor and tone in a text. More often than not, these two elements reveal the play to me and allow the style of the production to emerge. I also try never to limit a play to a single "about" statement: "The play is about x." Instead, I think of plays as riffs or debates on complex themes. This way, I can explore multiple aspects of that theme without making a moral judgment from my own limited vantage point. I want plays to be bigger than what I can see in my living room. I certainly do not want to limit the audience's experience of about-ness to the choices I might make in real life. Life is complex—plays should be even more complex. In rehearsal, I think specific choices lead to better specific choices. I get ceaselessly specific about punctuation, consonants, vowels, stage directions, breath, actions, thoughts, movement. I love helping bold, smart actors discern the thoughts that get them from one sentence to the next. My job is to listen and watch keenly and intensely. I have an idea about something and I encourage my teammates to chase it hard and run it down. Eventually, a better idea and a clearer path emerges—one that might have been obscured before, but seems embarrassingly obvious now. In this way, I learn what the play is by making it. In tech, I typically spend most of our time on the first three minutes of the play. Partly because I am searching for specificity and precision, but mostly because when all of those new voices enter a room—all of those designers' choices—the play moves and speaks differently. Sculpting the very first moments of the play will create the visual vocabulary for the rest. And when we add our last scene partner, the audience, we learn and adjust all over again.
How do you think the new work development process could be improved? What would help you at this stage in your career?
I think that we should put more resources into staging plays as a means of development. Readings can only get a script so far, as they are devoid of the other half of the storytelling—the visuals. We're limiting our writers by asking them to rewrite based on readings alone, and we're continuing to promote the false notion that storytelling comes solely from the author and text. Theatre is a visual medium, so why are we asking the words to do all the work? The director should be more valued in the new work development process. A director sculpts the experience for the audience, composing the rhythm, tempo, and pitch of the text, and authoring the production. I would go so far as to say that the director writes the other half of the play—they compose all of the non-verbal idiosyncrasies that pull the text off the page and make it for the stage. These idiosyncrasies are expressions of real life in the work, and any production should be full of them. I can't imagine that a writer and a script wouldn't benefit more fully from working with a director to actually stage the play—even in the simplest of workshops.
What's something you think the theatre community can do to help improve gender equality in theatre?
Hire more women. Just simply hire more women, and in lead artist and executive administrative roles, not only as assistants. Make a concerted effort to hire people who do not look like you. We know that we like to collaborate with colleagues that we trust, but how else can that circle of trust be widened? As an industry, we often talk about expanding our audience's perspectives. We even call that our mission as an art form. So perhaps our hiring strategies should include some feeling of expanding our own perspectives, even to the point of feeling risky. Why do we use the word "risk-taking" to speak about scripts, but not to speak about our conference room choices? As for what kinds of plays women should direct, many of my favorite plays have a certain amount of grit and grime, a certain degree of machismo, a certain fascination with men behaving badly. And I would say that maybe a woman is the best candidate to tell those seemingly traditional masculine stories—because maybe we are good at seeing through the nonsense to the ego, the fear, and the vulnerability. Hiring women is not about getting a feminine touch—it may be about getting a starker, more brutal, or maybe even a more honest touch. There is no limit to the stories that interest women and no limit to our wide-ranging perspectives.
Tell us about a dream project.
Luckily, as an artist, my dreams are allowed to change from minute to minute. I want to direct a Handel opera because the music is perfection. I want to adapt and direct a bilingual production of Don Quixote and an immersive production of Astor Piazzolla's tango opera Maria do Buenos Aires. I want to direct just about every play by Michel de Ghelderode and also Thornton Wilder's The Skin of Our Teeth. I want to direct a TV episode. I want to direct a play with 50 cast members (why are casts this large only reserved for opera?). I want a full live band in every play. I want to have a set created entirely of paper cuttings. I want to direct a modern dance performance and explore how subtle narrative can be. I want to make stories that remind us of those we have lost. I want to create more plays that have no words and rely only on the actors' bodies (I've done it once, and it's my best writing). I want to direct more plays that embody exuberance and joy while still being scary—I'm addicted to those rare moments when an audience is pressed up against the backs of their chairs, yelling "ew" as if wanting to escape, but also laughing so hard and falling out of their seats from leaning forward toward the action. I want to make plays that theorize and propose a better, safer world. I want to direct Molière again. I want to direct a play that is told entirely with shadow puppets. I want to put science fiction on stage (perhaps without the use of new technology—the old fashioned way of making science fiction). I want to make projects that steal the form of e-sports, and explore currently un-imagined ways of getting teenagers to come to the theatre. I dream of projects that allow audiences to come as they are—parents lugging babies, kids bringing phones, everyone bringing their own voices and cultures to the room. Why limit our experience of theatre to sitting down and being quiet?
---
Jaclyn Backhaus
Playwright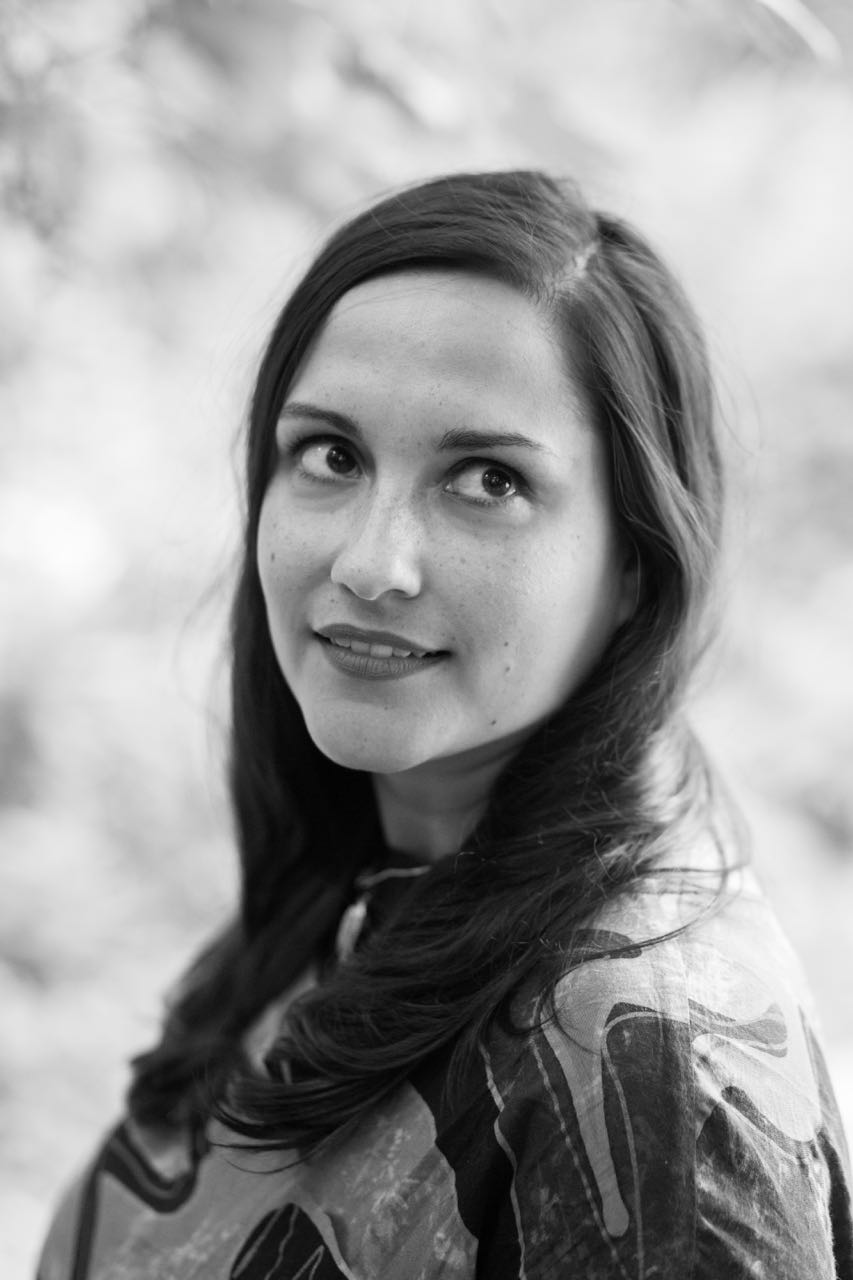 The Basics: Jaclyn Backhaus is a playwright and co-founder of Fresh Ground Pepper. Her play "Men On Boats" was a NYT Critics' Pick in Clubbed Thumb's Summerworks Festival and Off-Broadway at Playwrights Horizons. Other works include "People Doing Math Live!" (Under The Radar Festival's INCOMING! Series at The Public Theater), "The Incredible Fox Sisters" (Live Source), and "You On The Moors Now" (Theater Reconstruction Ensemble, The Hypocrites in Chicago). She has received commissions from Playwrights Horizons and Ars Nova and is the 2016 Tow Foundation Playwright-in-Residence at Clubbed Thumb. BFA: NYU. She hails from Phoenix, Arizona.
Catch Her Next: Hey play "Every Night They Go Someplace," a raging dance hall play, will be performed at NYU's Playwrights Horizons Theater School in December.
Follow Her: www.jaclynbackhaus.com Twitter: @jaclynbackhaus, Instagram: @jaclynbackhaus.
Tell us a little about your process.
I usually start with some sort of inspirational source material. Sometimes, if I am working from some specific source material, I don't know how it will function as a play, and a big part of my early drafting is asking that question of the writing. "Are you a play?" Sometimes the answer is no. If I am not working on a true-to-text adaptation, I have this method called SNACKS, which is when I make a list of several extemporaneous tidbits and morsels that inspire me—they can be scenes from movies, visuals, the way something smells or a line from a poem or an entire book or the word "isosceles"—then I cut the list up into pieces and put those pieces in a bowl. Then I draw a few things from the bowl and I write a scene that incorporates all of those things. By the end of the process I have a collection of scenes. Finding the world that lives within those scenes is how I eventually move toward unearthing the play. If I am laughing to myself while I'm writing something, that's how I know it's going well.
How do you think the new work development process could be improved? What would help you at this stage in your career?
I think more people who want their work to be produced should get involved in the production/promotion of other artists' work. It becomes very clear how much collaboration is the essence of what we do, and I think it makes us all more generous for having helped each other make things. Eventually I think that method of collaborating for the good of the collective will trickle upward, where the funding lives, and as artists of my generation move into institutional positions of power, they will help to build and orchestrate a new model for funding that better mirrors the way that theatre is actually made.
What's something you think the theatre community can do to help improve gender equality in theatre?
Childcare. I didn't know this until I had a kid. It wasn't on my radar. I had no idea that having kids doesn't mean like, "When will you return to the workplace?"—In fact it means, "Are you willing to lose money paying out more money than you are making in order to keep making plays?" I am one of the true lucky ones, because in my son's first year of life I was also granted a residency from the Tow Foundation, which provided me with childcare support. Also, people from Clubbed Thumb and Playwrights were so kind to watch Ernie while I was at rehearsals for Men On Boats, my first play since he was born. I am truly, truly one of the lucky ones. Listen to this, those of you who are interested in working with the childbearing set: consider figuring out a childcare system. And maternity leave. Mothers need to be supported by our industry or we are robbed of their minds and talents. Oh, also look at your seasons and the headshots of the writers you are programming and consider if all of these things look just like the other.
Tell us about a dream project.
The fangirl version of this answer is I want Maya Rudolph to be in something I write. I think I would start there, and then work around that dream fact. I would see if there was anything she wanted to do onstage, and I would write it for her. Something I'm working on now [that's a dream project] is a musical trilogy that spans one hundred years. I'm writing it with composer Mike Brun and director Andrew Neisler. It's called Bull's Hollow. We think it could maybe live in several mediums at once. It could be a time capsule. Music, published paper, a little video here, and object there. A museum, an academy. It is about the earth, and about many things at once. I hope to make more work that could be many things at once.
---
 Daniella Caggiano
Director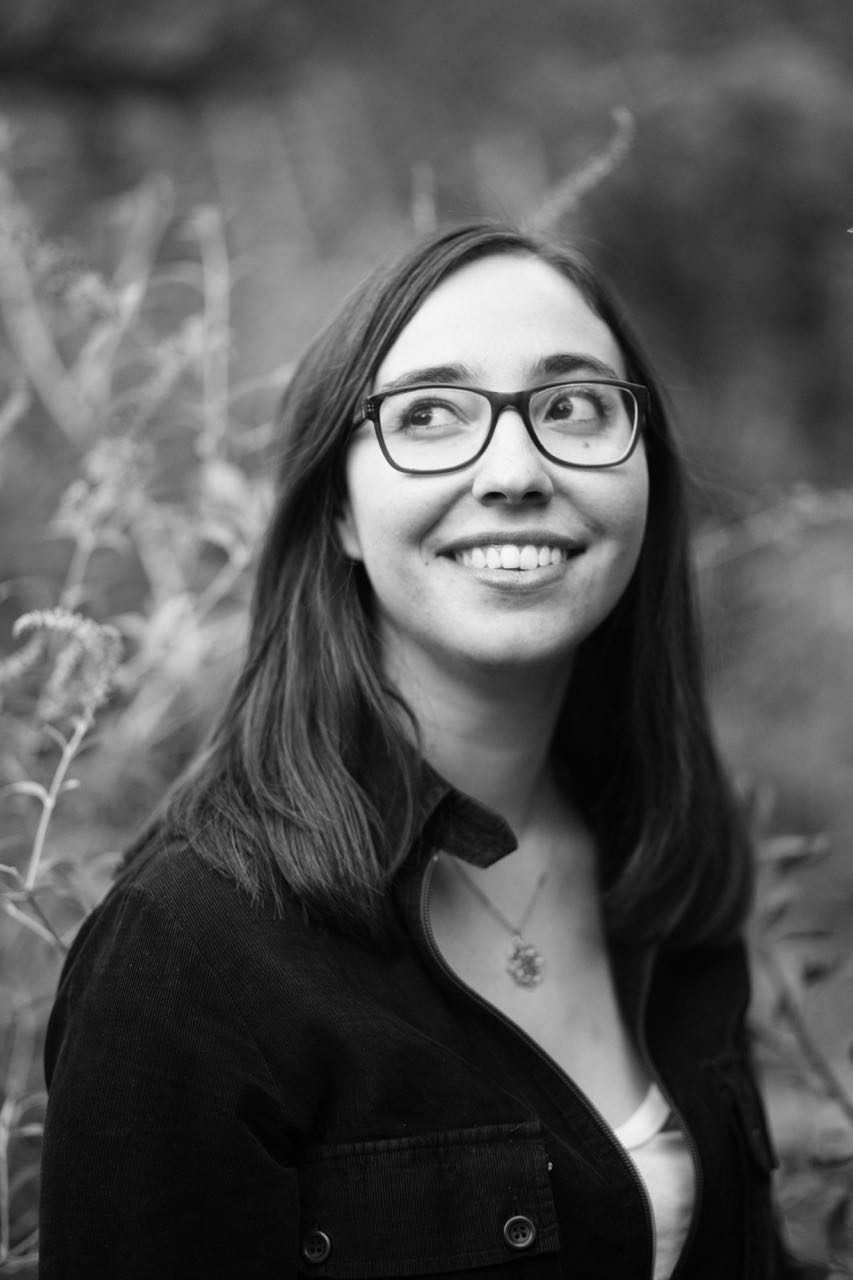 The Basics: Daniella Caggiano is a native New Yorker and freelance director. She is a Producing Fellow with Naked Angels, and a member of the League of Professional Theatre Women, Labyrinth's Ensemble Workshop, and the Lincoln Center Directors Lab. Daniella's work has been seen at Joe's Pub, The Flea, Dixon Place, The Lark, Ugly Rhino, Musical Theatre Factory, Le Poisson Rouge, HERE, FringeNYC, 54 Below, and New Perspectives Theatre among others. Recent assisting credits include "Tumacho" (Clubbed Thumb) and "All The Ways To Say I Love You" (MCC), both directed by Leigh Silverman. Daniella holds a BA from Sarah Lawrence College and is finishing her MFA at The New School for Drama.
Catch Her Next: Assistant Director to Leigh Silverman on Neil LaBute's All The Ways To Say I Love You, which starts previews at MCC on September 6th. She's also directing a production of Caryl Churchill's "Vinegar Tom" with a brand new score composed by Teresa Lotz. This play-with-music takes place in a 17th Century English village where two women are threatened with death for the practice of witchcraft. "Vinegar Tom" runs November 11th-19th.
Follow Her: www.daniellacaggiano.com
Tell us a little about your process.
I'm really excited by scripts that surprise or challenge the audience. I love plays that make you ask, "Can you do that on stage?" or, "Can you say that on stage?" because I'm all about pushing theatrical and social boundaries in my work. When reading a script, I'm also looking for characters I want to get to know or am puzzled by. My process often involves a lot of investigative character work, and so the more complex and vibrant the characters, the better. I'm also big on immersing myself in the world of a play in order to get inside of it. This can include playlists, research, visual inspiration, or even trips if time allows. I recently visited Salem, MA as research for an upcoming show and it made many of the physical spaces in the play really come alive for me. I've been known to hold the occasional site-specific rehearsal if there are scenes that take place in an environment we can access easily, such as a park, subway, or restaurant. I think it's useful to shake up the process or introduce different kinds of inspiration if things start to feel too routine.
How do you think the new work development process could be improved? What would help you at this stage in your career?
Though most of the new work development process is focused on playwrights, as well it should be, I wish there were more programs and groups for emerging directors like there are for writers. Directing can be so solitary, and I think there aren't enough opportunities for us to be mentored or learn from each other as members of an artistic community. It would also be great to have programs like this that spanned every stage of "emerging," since that can sometimes be more of a catchall term used to cover a lot of ground. I know when I was just starting to collaborate with playwrights on their work, it would have been invaluable to be part of a group with other early-career directors. Having more support and guidance for directors engaging in the new work development process would no doubt improve the process for playwrights and theatres as well.
What's something you think the theatre community can do to help improve gender equality in theatre?
There are so many ways that we as a community should be pursuing gender equality, and change needs to come from every level. I think artistic directors and other gatekeepers of opportunity (most of whom are men) should insist on parity and be more mindful of the teams they are assembling when they put a season together. One of the first things I notice when flipping through a theatre's season brochure is whether they have prioritized inclusion of female artists or not. I'm seeing so many institutions rise to the occasion, and yet we have a very long way to go. I also think that much smaller changes can make a big impact, such as rethinking assumptions around women's roles in the rehearsal room. I am constantly encountering people that immediately assume I am an actress when I say I'm in theatre. It may just be that folks outside the business aren't as aware of the other types of jobs one can have, but I also think there is an underlying assumption that women can't be in leadership positions. I once had someone walk into my rehearsal room wanting to speak to the director, asking "Where is he?" Another person once asked me how many male directors turned down their spots in my MFA class before the four of us ladies were admitted. Even well meaning people often default to this bias against women in power; it's so ingrained in us culturally. I think members of the theatre community could gain a lot from recognizing where we are still unknowingly perpetuating this bias.
Tell us about a dream project.
I've always wanted to do a project about the women who joined the Manson Family: Lynette "Squeaky" Fromme, Patricia Krenwinkel, Susan Atkins, Leslie Van Houten, and the others. I think this moment in history is so rich and has continued to fascinate and disturb for almost 50 years. I'm curious about the vibrant world of 1969 Los Angeles and the dynamics and dogmas of Manson's commune on Spahn Ranch. How did they lead to these killings? Why and how were these women drawn to Charlie? What drove them to do what they did and how did their loyalty to him sustain through the fallout of these crimes? This piece could be devised using source material such as interviews and court documents or their own writings, such as Susan Atkins' autobiography Child of Satan, Child of God or Squeaky Fromme's unpublished manuscript. Alternately, this project could also be something I collaborate on with a playwright, should the right one come along.
---
Sammi Cannold
Director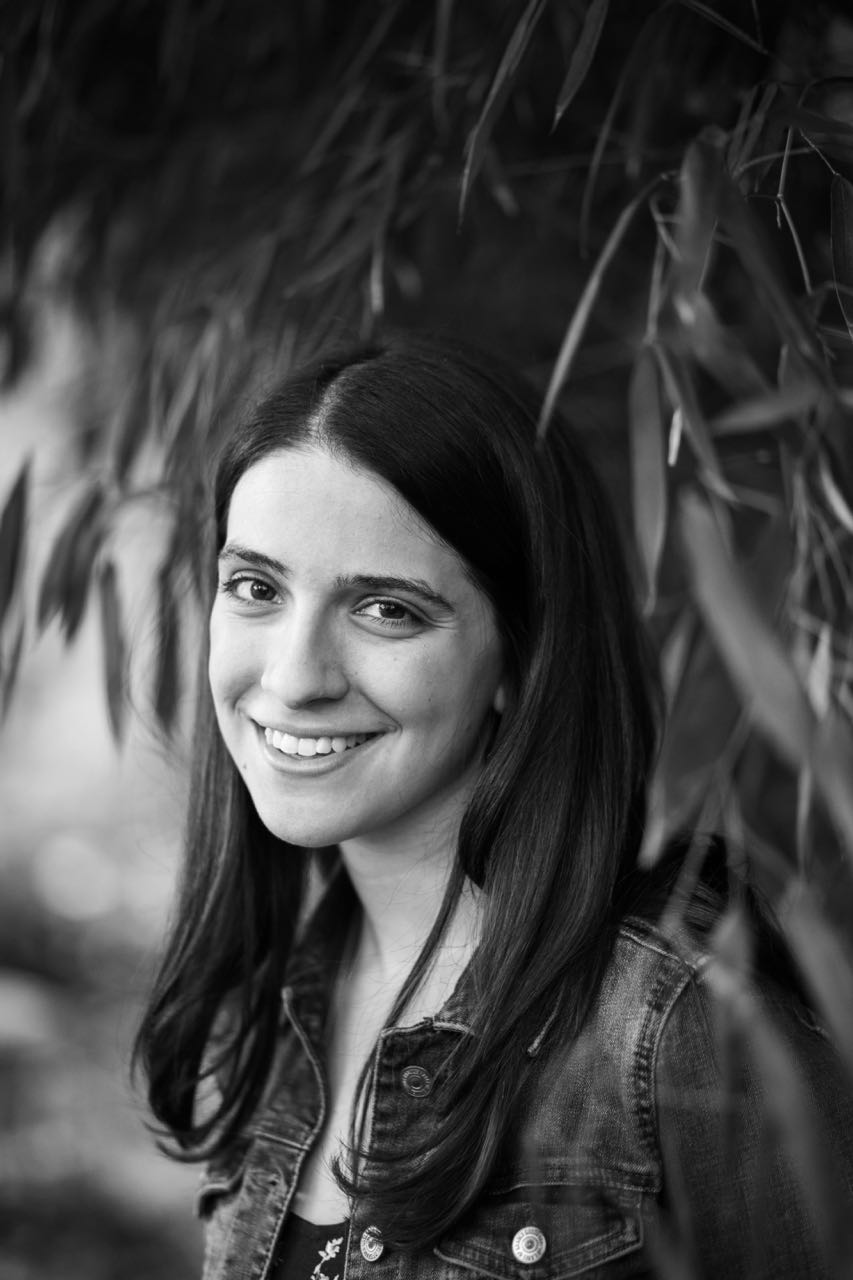 The Basics: Sammi is the Artistic Fellow at the American Repertory Theater where she will direct "Violet" on a moving bus this spring. She recently directed a concert of songs from "Ragtime" on Ellis Island featuring a cast of 48, including Brian Stokes Mitchell, Brandon Victor Dixon, and Laura Michelle Kelly. Assisting credits include "The Great Comet of 1812" (dir. Rachel Chavkin) and "In the Body of the World" (dir. Diane Paulus). Directing credits include "Les Misérables," "Machinal," and "Evita." PA credits include "Finding Neverland," "Porgy & Bess" (1st Natl.), "Beautiful," and the Tonys. BA, Stanford University, M.Ed, Harvard University. Proud SDC Associate.
Catch Her Next: As Assistant Director to Rachel Chavkin on "The Great Comet of 1812" and directing "Violet" on a moving bus at A.R.T.
Follow Her: www.sammicannold.com Twitter: @sammicannold, Instagram: @sammicannold
Tell us a little about your process.
To this point, I've most enjoyed tackling projects in the realm of site-specific, site-aware, and "immersive" theatre, so my process has often started with inhabitation and consideration of space. To me, one of the most exciting aspects of site-specific work is that there are no givens about where people are meant to reside in non-theatrical landscapes. So my first challenge is answering the question, "Where should the audience and actors, respectively, live during the piece so as to create the most effective and meaningful storytelling?" Sometimes, what I find out about a space is technical (i.e. when directing Violet on a moving bus, I discovered that there were three seats on the vehicle that could be seen from every other seat, so those were the three spots where we ultimately sat our three principals). Oftentimes though, the discoveries are more emotional. Each time I've embarked on a site-specific journey, I've gone to the site with my headphones and listened through the full text or album with my eyes and imagination. This experience was most powerful when I went to Ellis Island and listened through the Ragtime soundtrack. Suddenly, the story and the site were in dialogue with each other, and the experience unlocked a partnership in which the site endowed meaning on the story and vice versa. Moving more specifically into process, I use Jeff Whiting's app StageWrite and pre-block everything (site-specific and otherwise). I come in ready to throw my plan out based on what's working in the room or what performers are offering, but thrive on having preparation in hand. Lastly, I'm enthralled by work centered around historical figures and events, so I adore dramaturgical exploration and ethnographic research. I recently directed Evita and received a grant to go to Buenos Aires and Junín, Argentina before the process began. Coming into the rehearsal room armed with an intimate understanding of Eva's life story and how Argentines feel about her legacy not only fueled my discussions with performers and designers, but also fueled my understanding of how I personally related to and crafted the piece.
How do you think the new work development process could be improved? What would help you at this stage in your career?
I'm just entering the world of developing new musicals as a director (though I've been fortunate to work in that realm often as an assistant), so I have a lot to learn about the process and its challenges. My familiarity is largely with new site-specific productions of existing musicals, and I've realized that every process is different based on the site and groups in question. The fortunate commonality I've found has been people's willingness to say yes—or if they have to say no, to say "no and…" That's pretty tremendous when you're asking questions like "Hey, can we sing and dance on your bus?" I think there's an inherent leap of faith required of collaborators engaging in site-specific or immersive work—or frankly, work that takes large risks in any way. So, I suppose my vague hope for the future of new work development is that artists continue to be open, positive, and solution-oriented.
What's something you think the theatre community can do to help improve gender equality in theatre?
I'm pretty obsessed with reading literature on this topic and think that others with more experience have already said it better than I can—mentorship, programming diverse seasons, creating an environment where motherhood is celebrated, etc., are critical. It's interesting though, because those aren't necessarily action items that someone at my age or in my position can take on. So, my concrete thought is that we can all afford to be more conscious of micro-aggressions. In the past few years, I've worked largely in rooms run by female directors—Diane Paulus, Allegra Libonati and now, Rachel Chavkin. So, I had never really felt like an anomaly until I assisted a male director professionally for the first time and suddenly realized I was the only woman in a room with 14 men. The immediate awareness of my identity I felt is, I'm sure, nothing new to the brave women and others who came before me, but in those situations, I think the community can work to avoid unintentionally singling out their colleagues for their differences. Case in point—in that assisting situation, a male colleague (whom I still adore and respect) had bought Schmackary's cookies for the team one day. He came over to me with the box and said "Sammi, we saved you the pink one, because you're our princess." It was a sweet gesture, but in singling me out as the only woman in the room, he inadvertently reinforced the divide I was already feeling. Or on a recent project, an actor (whom I also still adore and respect) was emailing with our casting director before rehearsals began and told her to "tell the director that he would call him on Sunday." His assumption that I was male was natural, but I couldn't help but feel reminded by it that I was different. These incidents may seem trivial, but I think for young women trying to make our way in an industry where we are historically underrepresented, every signal about belonging is critical.
Tell us about a dream project.
My ultimate dream is to direct the Olympic Opening Ceremony. I'm infatuated with orchestrating the movement of massive amounts of people all working towards a common goal to tell a story and express a country's historical and national identity. And I'd similarly love to visit or revisit epic historical musicals that explore national identity and iconic historical figures such as Les Mis, Evita, Joseph [and the Amazing Technicolor Dreamcoat], Miss Saigon, etc., as well as new work in this realm. I'm also excited about possibilities for staging site-specific musicals beyond those I've been working on lately. A few Ragtime colleagues and I have been working on a possible production of Aida to be performed at the Temple of Dendur at the Met, so we'll see what happens there. And more immediately, our Ragtime on Ellis Island team is hard at work to turn our concert version into a full, fully-staged, and possibly televised version of the show, so fingers crossed that that dream continues to be a reality
---
Donnetta Lavinia Grays
Playwright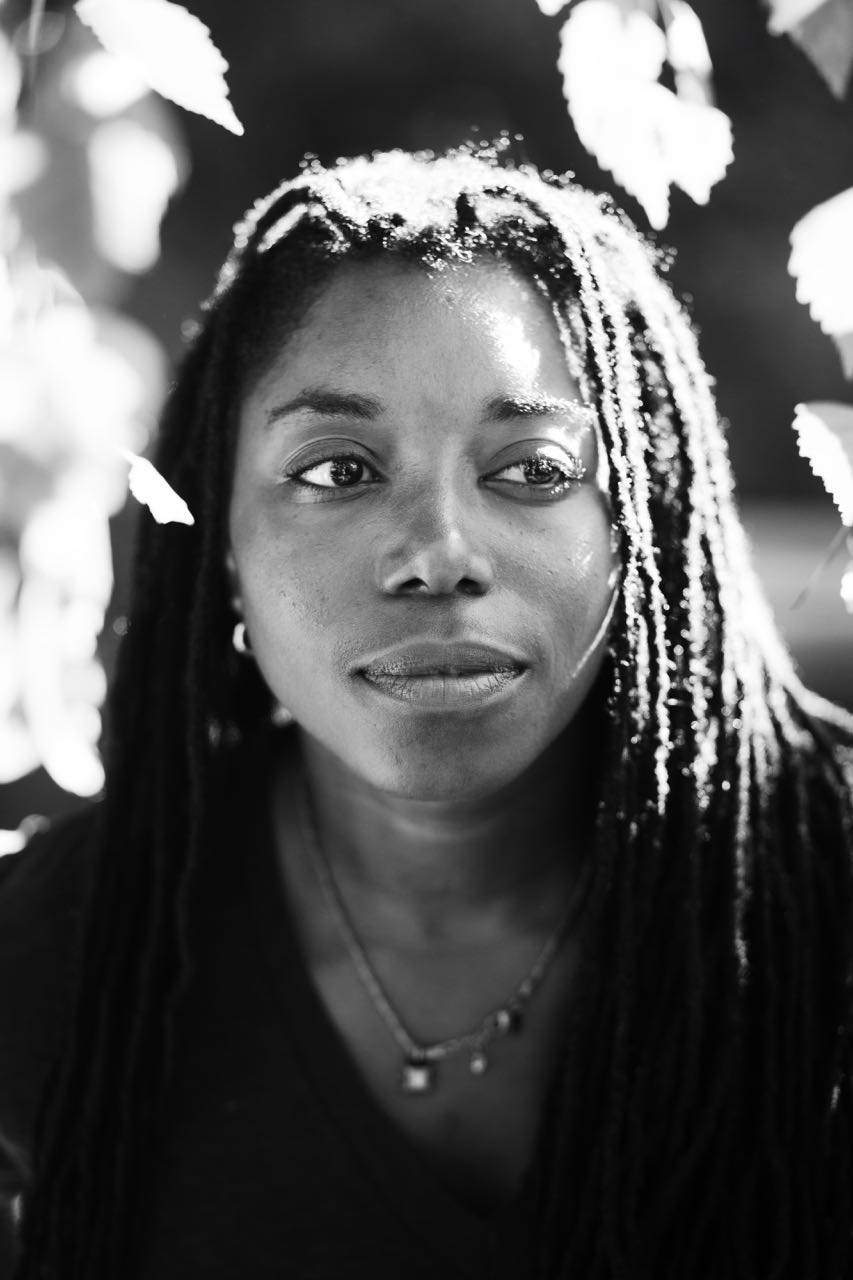 The Basics: Brooklyn-based actor/playwright. Plays include "Last Night and the Night Before" (NNPN New Play Showcase. Todd McNerney National Playwriting Contest Winner. O'Neill Theater Center National Playwrights Conference Semifinalist), "The Review" (O'Neill Theater Center National Playwrights Conference Finalist), among others. Doric Wilson Independent Playwright Award inaugural recipient. 2016-2018 Time Warner Foundation WP Theater Playwright's Lab Fellow. Notable acting credits: Broadway's "In The Next Room (or The Vibrator Play)," "Well," "O, Earth" (The Foundry), "Men On Boats" (Playwrights Horizons/Clubbed Thumb). Film/TV: "Book of Henry," "Wild Canaries," "The Wrestler," "Blue Bloods," "The Blacklist," all "Law & Orders," "Mercy," "Rubicon," and "The Night Of."
Catch Her Next: On September 26th at 8pm she'll present one of her favorite films, "The Incredibly True Adventure of Two Girls in Love," as part of Queer/Art/Film's Fall 2016 Season at IFC Center. On October 3rd at 7:30pm she'll be part of a roundtable discussion as part of Vertigo Theater Company's Shoptalk series called "Queering Theater."
Follow Her: http://www.donnettagrays.com, Twitter: @donnettalavinia, Instagram: @donnettalavinia
Tell us a little about your process.
First, I think, like a lot of writers, my personal experience influences what ends up on the page. Being a southerner in New York City, being a black queer woman, being a daughter, a sister, and a wife. All of who I am inspires what I'm writing. And most of what I have written has black queer women at its center. So, my inspiration is drawn from the personal but also from the world around me and the political. Meaning, not every play that I've written is autobiographical. For instance, the play that I am working on now, Laid to Rest, is based loosely on the Black Lives Matter movement. And what we know is that black queer women were and are at the forefront of that movement's formation, visibility, and important work. So, I am eager to break that open while simultaneously shinning a light on the core principles of the movement. Largely what I am attempting to do with my work is bring that black lady queerness into spaces where we've traditionally been ignored or invisible. So, anything from our part in this greater political process to our own familial relationships is fair game. After "inspiration" is the actual writing of the damn thing. Now, I don't really commit to a structured process and I've had to forgive myself for that. But, as I grow as a writer, I have found certain things to be true: One, I need to write in large swathes of time (usually in my underpants) from the time I wake up until I've written myself into a plot corner, oftentimes late into the night. I just have to get it all out. This schedule generally means I don't eat that day. Secondly, once I have some form of a thing that looks like a script—even if it's a handful of scenes—I try to work with actors as soon as possible. I'll gather a director and some of my brilliant actor friends and independently workshop a script until I have enough questions to complete a first draft.
How do you think the new work development process could be improved? What would help you at this stage in your career?
What I have seen over the years is that a lot of theatre companies will have one-off readings or whole reading festivals with very little intention of producing the plays that are read. Now, that could justifiably be due to budget restraints or lack of resources. Not many theatres are able to produce every single play they love. And, not to say that readings aren't of value, because they do offer something by way of hearing the play for the first time and exposing writers to broader audiences or to other theatre makers, but I feel like we should come clean about the purposes of other readings. Not all readings are structured to benefit the play's development or to serve the writer. Some readings are simply a part of a company's season. And that's fine. These plays are usually ones that are production-ready with very little need for development. The playwright doesn't benefit from having heard her play read for, let's say a twentieth time, in these instances. The play needs rescue from development purgatory. And others are, quite honestly, used as a way to fill a theatre's racial and gender inclusion gaps. Sort of, "if we do this reading then we are acknowledging the larger conversation about diversity and gender parity. And, even if our company still ends up producing a mostly white male playwright season, we've done "the work.'" The best development processes are ones, even if a company does not have the means or intention to produce a play, that take "production as the ultimate goal" into full account. Elongated workshops are best for me. I get a tremendous value out of a focused workweek with a talented director and cast where I can then balance that with time alone for rewrites. If companies are only able to provide an afternoon rehearsal and evening reading, then there should be some follow-up with the writer. Either feedback or options for a continued work relationship. The greater need, over a staged reading, is space, time, and cash. That is a formula that won't change any time soon.
What's something you think the theatre community can do to help improve gender equality in theatre?
I truly don't know what else to say except that theatres should actively, consciously, and unapologetically strive for parity in each season. I say the same thing for cultural diversity. You know, I have sat on so many diversity panels (and I have said this before) that I am 'bout paneled out. It's exhausting. We know what to do. Diversity panels, at this point, are becoming more and more suspicious to me. If you want a more diverse audience, then you have to put on plays and hire folks that look like that ideal audience. You have to actively go into those communities, advertise on their radio stations, place posters in their grocery stores, meet folks in churches, schools, etc., and say, "This is for you. Please let us be of artistic service to you. You are valued. We put it in our mission to teach the greater community about this sacred art form called theatre and we want to make sure you have access to it. And we want you to challenge us in how we provide this service." And women are more than half the population. Women spend more money at the theatre. Allow women to see themselves as master storytellers. Serve your community and reflect it. Come on!
Tell us about a dream project.
I want to write something sexy with African-American roots/folk music. I wrote a solo show some years ago called The Cowboy is Dying that teetered on this edge, but I am thinking a full-length play with music that's just straight up sexy. I don't know what the plot is, but I kind of know what the set looks like. And I can feel the music in me. I see dust and earth and rain and feet stomping. Sweat and good-good all over the stage. Sure, I may not know what the story is, but it has been sitting in my soul forever. Check in with me in a few years won't you?
---
Elisheba Ittoop
Sound Designer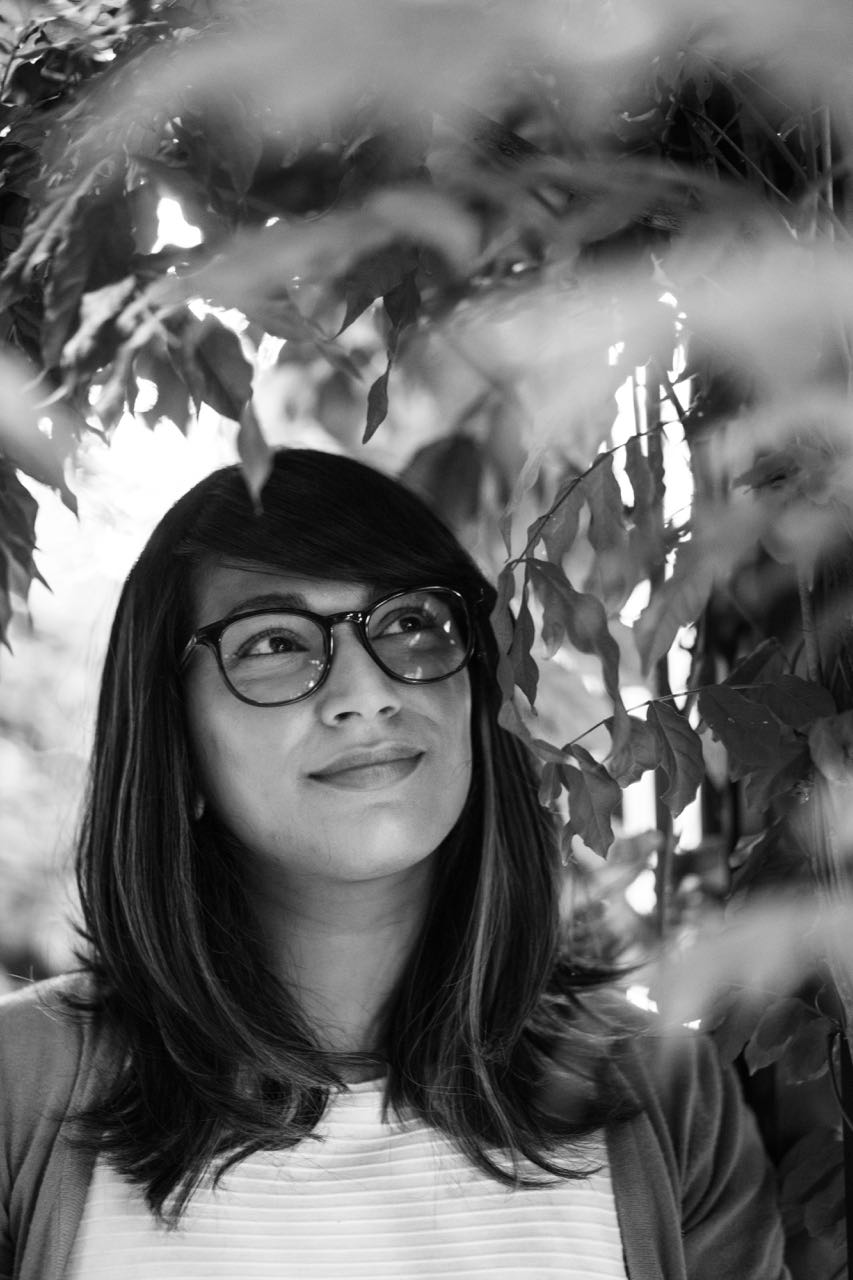 The Basics: Elisheba Ittoop's designs and original music have been heard at The Kennedy Center, Signature Theatre, Women's Project, National Gallery of Art, Soho Rep, Triad Stage, Woolly Mammoth, Arena Stage, Alliance Theatre, Cincinnati Playhouse, Cleveland Playhouse, Trinity Repertory, La MaMa, 59E59 Theaters, Children's Theatre of Charlotte, Bonnaroo Music Festival, and the Center for Puppetry Arts. Elisheba was a resident sound designer at the Eugene O'Neill Theater Center for the 2010 and 2011 National Playwrights Conferences, recipient of the Kenan Fellowship at the John F. Kennedy Center for the Performing Arts, and winner of the 2008 USITT Rising Star Award. Education: NYU, North Carolina School of the Arts.
Catch Her Next: As sound designer for "Stuffed" at Women's Project and "Duat" at Soho Rep, both in October.
Follow Her: www.elishebaittoop.com
Tell us a little about your process.
When I first start on a theatre project, I read the script without thinking about sound. I kind of casually note, "Oh, there's a sound thing," but for the most part, I am reading the story for tone, mood, general feelings about the play-world and characters, etc. I schedule a meeting with the director and there, I try and have us not talk about sound much at all. I want to hear about this little play-world they have in their heads, what they have been talking to other designers about. Maybe at the tail end of the meeting we talk a bit about sound, but in fairly general terms. Now is not the time to get too specific. Then, a meeting with the team takes place. I take a lot of inspiration from the other designers on my team. From there, I put together a "mix CD," either via Spotify or Dropbox. This is a space where the director and I can swap music ideas back and forth, songs that remind us of the show but aren't necessarily cues in the show. Once we have landed on what the play-world might sound like, I start putting together a "sound palette." Like a painter with their palette of colors, I have a palette of sound that the director is listening to well before tech, ideas and motifs that can be used and layered in variations throughout the show. We try some key things out in rehearsal. But I definitely "paint" more once we hit tech, when all the design elements and bodies are in one place, reacting in the moment.
How do you think the new work development process could be improved? What would help you at this stage in your career?
I am seeing design meetings going away in favor of production meetings. More design meetings please! Even if they are informal gatherings at someone's apartment or studio, glasses of wine in hand. I want to dream more with my fellow collaborators.
What's something you think the theatre community can do to help improve gender equality in theatre?
Many times when I am on a design team, I am not only the only woman on the team, I am the only person of color. I want those in the majority to look around more and note that, too. And to go, "Hmm, this doesn't feel right." And then to actively work on changing up what the "normal" design team looks like. No more, "Well, I just don't know any women/brown sound/lighting/costume/set designers." That's lazy. Look beyond your own social circles, take chances on people. That can be scary when putting together a team, but I'd love to see more directors and producers taking chances on "unknown" designers. Personally, if I can't design a show, I put out the names of three other women designers who should also be talked to about the project.
Tell us about a dream project.
I've been dreaming with a lighting designer friend. We meet every now and then, catch up for a bit, and then just start dreaming up things, ping-ponging ideas off of each other. Installation kind of things that I still want to keep precious with him, so not talk about too much. I think down the road something good and beautiful will come out of it.
---
Sylvia Khoury
Playwright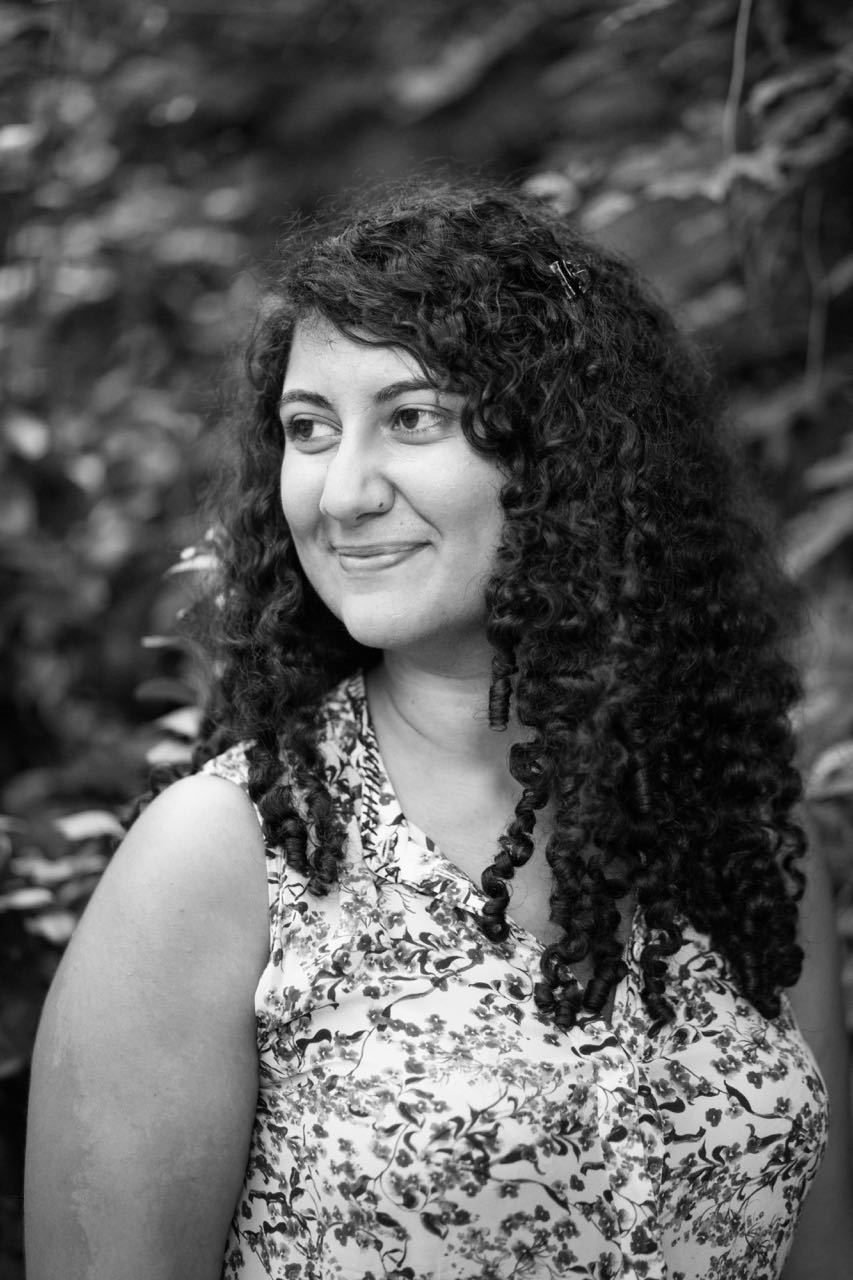 The Basics: Sylvia Khoury is a New York-born playwright living in Manhattan. Her play "Against the Hillside" has been featured at the Eugene O'Neill Playwrights' Conference, on the Kilroys List, at the Roundabout Underground Reading Series, at NNPN's National Showcase of New Plays and at the Kennedy Center/NNPN's MFA Playwrights' Workshop. She is a member of EST's Youngblood, a member of the 2016-2018 Women's Project Lab and a 2015-2016 Dramatists' Guild Fellow. Other full-length plays include "Selling Kabul," "The Place Women Go," and "An Inferno." Sylvia completed her undergraduate degree in Middle Eastern Studies at Columbia University (2012) and received an MFA in Playwriting at the New School for Drama (2015). She recently began her second year at the Icahn School of Medicine at Mount Sinai.
Catch Her Next: She can't release the details yet, but there are things in the works.
Follow Her: www.sylviakhoury.com, Instagram: @sylviasarahkhoury
Tell us a little about your process.
I usually become aware of something going on the world that has America written all over it. Drone warfare, Afghan interpreters who can't get visas, the treatment of individuals seeking asylum. I become obsessed with these situations and find out everything I can about them—I talk to people involved, reach out to experts in the field, anything that can help me truthfully render the world. Then, I incubate. I spend a few months thinking before writing anything down—possible characters, structures, even phrasing. Finally, I typically write my first draft over the course of a day or two. I don't mess with it too much after that until I do some kind of reading or workshop.
How do you think the new work development process could be improved? What would help you at this stage in your career?
Get new plays done faster. Development opportunities can be incredible, but there comes a certain point where things can start to feel stale. I'm a big proponent of putting things up on their feet before that point, when the writer and their collaborators are at peak excitement about the project.
What's something you think the theatre community can do to help improve gender equality in theatre?
Hire more women. Hire women to be readers, especially women of color. Get more women on the boards of theatres. Encourage women to be ambitious and relentless.
Tell us about a dream project.
I just completed the first draft of a play about families applying for asylum in Dilley, Texas. There's a controversial detention center there, and my dream situation would be a tour of the facility and the ability to interact with the individuals being detained there.
---
Claire Kiechel
Playwright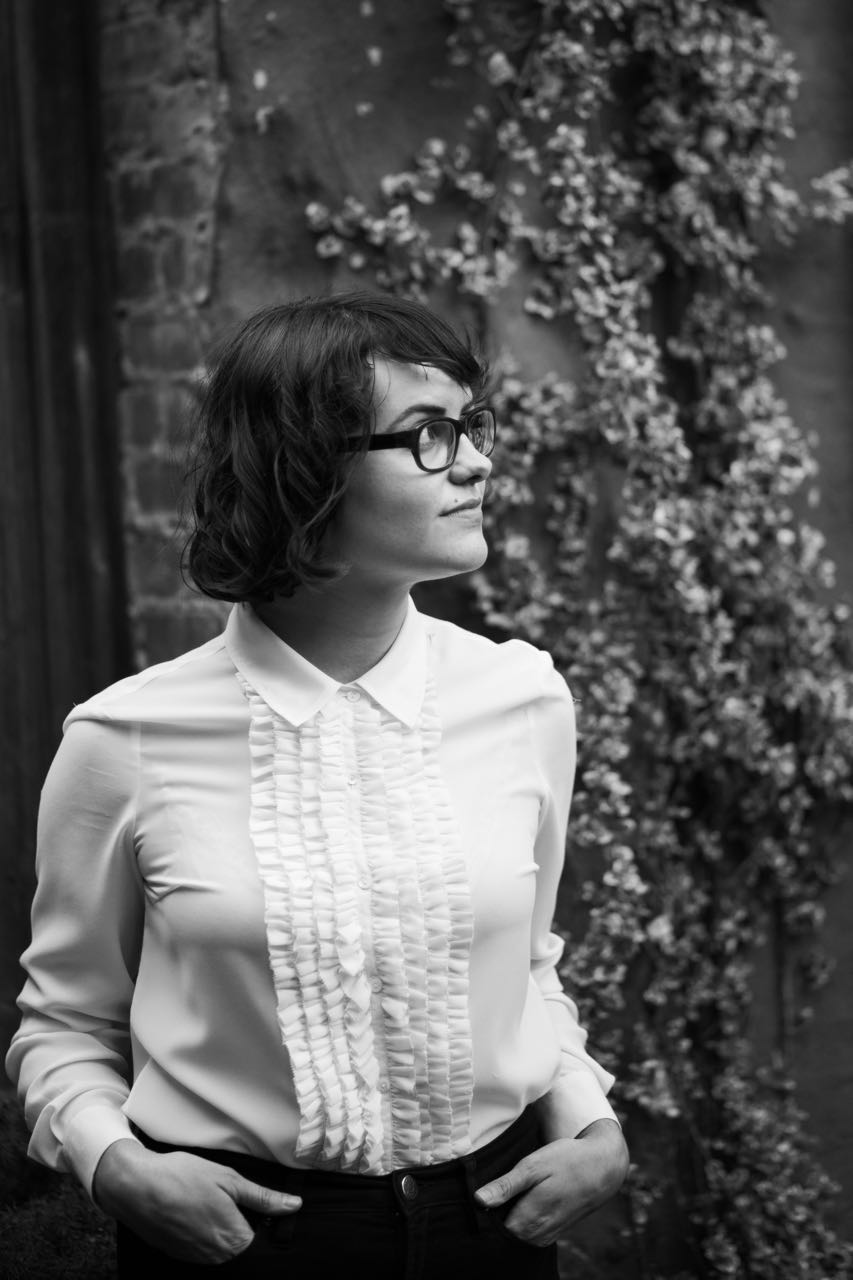 The Basics: Claire Kiechel is a New York-based theatre maker. Her plays include: "Pilgrims," "Lulu Is Hungry" with composer Avi Amon (ANTFest 2016), and "Some Dark Places Of The Earth" (New School for Drama). Her work has been developed or presented by the Cincinnati Playhouse, the Civilians, Colt Coeur, Fresh Ground Pepper, Hangar Theatre, Judson Church MagicTime, Lark Play Development Center, the Millay Colony, Naked Angels, the Orchard Project, Pipeline Theatre Company, and the Samuel French OOB Short Play Festival. She is a current member of Ensemble Studio Theatre's Youngblood. She is a 2016 recipient of South Coast Rep's Elizabeth George Emerging Writers Commission.
Catch Her Next: Her play "Pilgrims" will be part of The Gift Theatre's 2016-2017 season with performances beginning in June.
Follow Her: www.clairekiechel.com
Tell us a little about your process.
I think there are two kinds of writers: those who torture themselves and those who don't. I'm definitely of the former, but I'm trying to change, or more accurately I'm trying to accept the particular ways I need to be tortured so that it isn't quite so painful. For me, it was a huge moment when I began to understand and accept my process. I think too often we have the specters of other writers in our heads and an idea of what writing should look like from the outside. When I first moved to New York as a 22-year-old, I was pretty sure that to be a writer, you just had to go to coffee shops and perform writing, and I gave very good performances but did very little writing. And then at some point I remember I read about María Irene Fornés' process and experienced a huge sense of relief. Fornés would write ideas on index cards and then draw them at random to dictate the order of the play, and she had all sorts of games and ways of tricking her unconscious to emerge. Whatever works, right? For the beginnings of plays, I nap a lot, I read a lot, and have all sorts of ways to trick myself into writing. For my revisions, I make myself sit down at a desk.
How do you think the new work development process could be improved? What would help you at this stage in your career?
More productions. Fewer readings. It's almost too boring to talk about since everything has been said. I think it's different outside of New York, but because making theatre is so expensive in New York, many companies are fairly conservative in who and what they produce. I get very excited when there is artistic leadership with specific, original taste, and produces work that is adamantly itself; I'm thinking of Soho Rep, the Public, Clubbed Thumb, Ars Nova, and the Play Company among others. And places like P73, Playwrights Realm, Colt Coeur, and Pipeline Theatre Company are hugely important because they often give playwrights their first or second New York production. In general, a play finds itself in rehearsal. We're not writing literature, we're writing blueprints for performance, and until a playwright sees her play with bodies in space she isn't sure what she has made. I'm an advocate of theatres committing resources to plays earlier on while they are still funky, strange things that haven't had their souls rewritten out of them. These resources don't necessarily have to be full productions, but workshops can be incredibly useful. Programs like EST's Unfiltered Series, the Cherry Lane Mentor Project, the Women's Project Pipeline Festival, and Playwrights Horizons/Clubbed Thumb's SuperLabs allow playwrights the time and space to really work with a director and actors on a project. And because these workshops aren't open to review, they allow for greater experimentation, flexibility, and failure. In regards to the second question, I wonder about the distinctions we put on playwrights—labels like "emerging," "early-career," "mid-career," and "established"—follow a hierarchy that, at its best, encourages young people, and at its worst infantilizes the under-30 crowd and shames the over-40 crowd if they are not outwardly "established." Artists develop at different times and need different resources, but the myth that there is a clear-cut ladder to theatre success and a correlation to age may be a damaging one. All artists, including me, benefit immensely from trust, respect, and commitment.
What's something you think the theatre community can do to help improve gender equality in theatre?
The Kilroys are doing an amazing job of promoting work by female and trans playwrights. If you don't know them, you should: they're a group of playwrights and producers who are changing the conversation about gender parity by publishing a yearly list of the most recommended unproduced female/trans written plays. My sci-fi colonization play Pilgrims was on the 2016 List, and now I have my first professional production coming up at the Gift Theatre in Chicago next year. Michael Patrick Thornton, the artistic director there, is a huge advocate of female playwrights and their 2016-17 season is exclusively plays by women (Janine Nabers and Mona Mansour!). Initiatives like the Kilroys and The Interval are needed not only because they raise awareness about gender inequality, but also because they point to the unconscious bias responsible for it. Bias is the larger systemic problem we need to address, not only in terms of gender, but also in relation to race, class, and sexuality. Like it or not, as a culture, we still have a very specific idea of what a playwright should look and act like (white and male and preferably Ivy League). Part of this is education and the established canon, which has historically excluded non-white and non-male writers. Go into any normal bookstore or local library, and if there is a drama section (big if), 90 percent of the plays will be written by white men. If this is your exposure to theatre early on, as it was mine, it not only shapes who you think a playwright should be, but also what you think a play should look like. I've been thinking a lot about Claire Vaye Watkins's essay On Pandering and how it applies to theatre. Who are we making theatre for? Who are we taught to make theatre for? I had a teacher in grad school who was excellent in teaching the intricacies of craft, but part of his pedagogy was to tell you to always imagine the slowest audience member (his name was Herman) and make sure he understood. Your job was to keep this man in your head, Herman—presumably white, Anglo-Saxon, older, with his glasses on a golden chain—as you wrote. "What would Herman think?" you were supposed to ask. But is Herman really the audience we want to write plays for? And I wonder: can we change our audiences by changing our plays? Can we change our plays by changing our imagined audiences?
Tell us about a dream project.
I'd like to make a giant immersive haunted house about the horrors of puberty.
---
Tessa LaNeve
Script Developer/Producer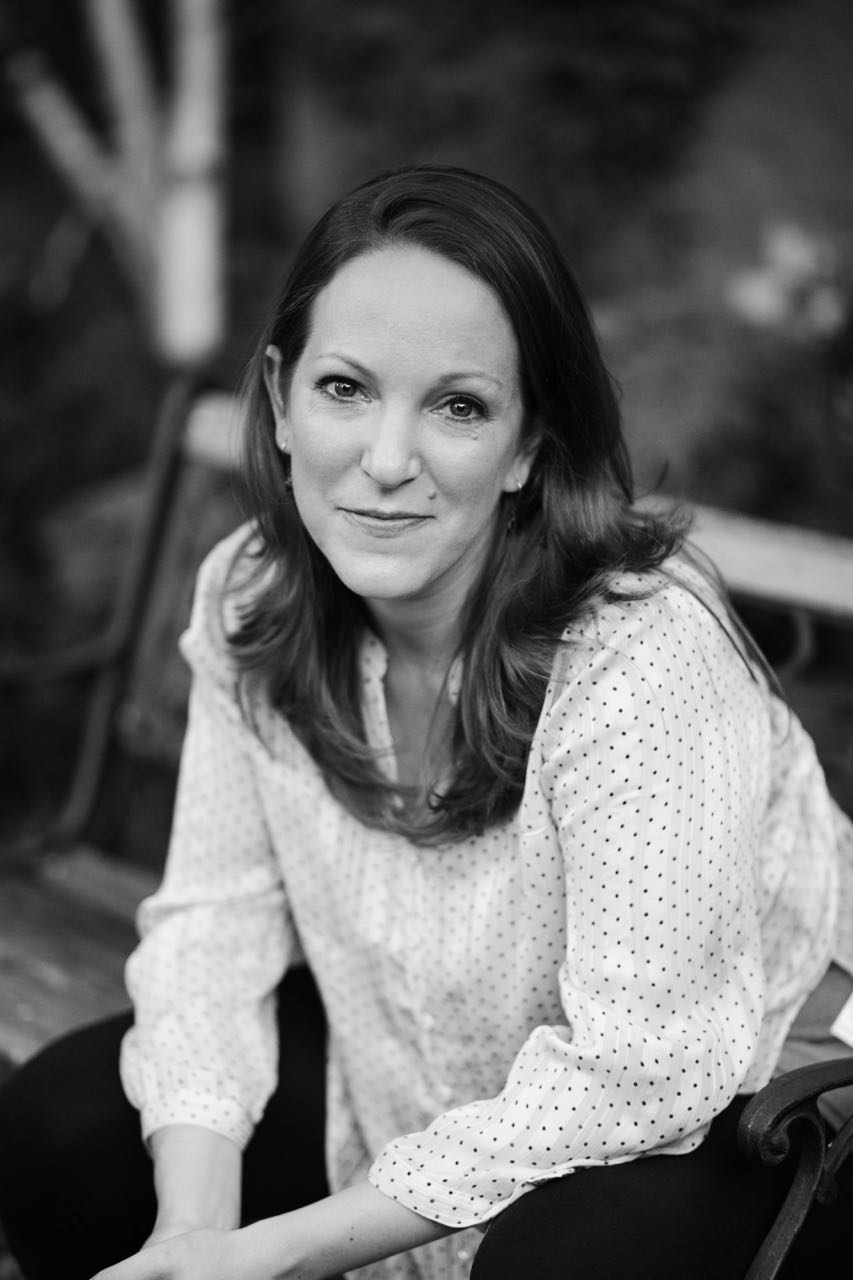 The Basics: Tessa LaNeve is a script developer and producer who's worked on and Off-Broadway and regionally as a freelance dramaturg with such artists as Tanya Barfield, Terrence McNally, Horton Foote, Tina Howe, Cusi Cram, Brooke Berman, and Martin Zimmerman. She produced the MyStory Films for Second Stage Theatre, the 2016 Lilly Awards at Signature Theatre, the 2014 and 2015 Lilly Awards Broadway Cabaret at Birdland, and the 2014 Leah Ryan Benefit at Joe's Pub. She has worked at Williamstown, Geva, The O'Neill, Seven Devils, and previously as the Director of ESPA and New Arts Programming at Primary Stages from 2006-2016. Board Member of the Leah Ryan Foundation.
Catch Her Next: After ten years at Primary Stages, she's now pursuing freelance script development and producing.
Follow Her: tessa.laneve.com
Tell us a little about your process.
As someone specializing in the development of new work, I'm very empathetic toward writers protecting their play-babies. But, just as human-babies need socialization, so too do young plays. Writers need to share the work and collaborate to experience how their plays relate to others, and so my job is to bridge the gap between writing alone and allowing the play to leave the nest. I listen, ask questions, listen some more, ask more questions, and continue this process until something unlocks and revisions begin. The work is therefore dependent on a mutual trust that the writer's story remains theirs and that their instincts are honored. My secret goal—don't tell anyone—is to push them past where their initial impulses thought the play existed. Admittedly, I'm totally focused when it comes to making cuts and getting to the point of a scene. But with this comes cheerleading and support because I have complete respect for the writer—especially when they are lost and need to explore. So when they're in the woods, I'm there with a flashlight and snacks. Oscar Hammerstein II described a producer as "hard-headed, soft-hearted, cautious, reckless, a hopeful innocent in fair weather, a stern pilot in stormy weather, a mathematician who prefers to ignore the laws of mathematics and trust intuition, an idealist, a realist, a practical dreamer, a sophisticated gambler, a stage-struck child." I'd add: a caffeine addict who, when overwhelmed, adds complicated things to the To Do List, because it helps with multitasking. My producing projects always begin with collaborators spitballing to the point of saying, "Wait. Yes. Yes. That! But how?" My role is to look at that blank canvas and dream big. To ask what isn't there and why, who could make it, and how. To enable those people to do their best work while remaining judicious and positive. And to keep the coffee brewing.
How do you think the new work development process could be improved? What would help you at this stage in your career?
What everyone needs is the ability to fail. We need to be able to make mistakes, to experiment, to take a leap. To take risks and not feel like our jobs are at risk. To that end, part of the fear cycle is focusing too much on the development of artists without a real commitment to producing the work. If you're scared of producing an unknown playwright, it won't matter much if the play is strong. So make the play strong! What's criminal is that writers are writing toward readings, and that is not a theatrical medium. The play exists on the stage, not the page. Producers would save time, money, and energy by investing in a workshop instead of a dozen readings.
What's something you think the theatre community can do to help improve gender equality in theatre?
I have to say, while I will never tire in the collective pursuit of gender equality, I am despondent about the constant refrain of "what do we do." It's been asked and answered, and the answers are simple: all things being equal, hire women. Cast women. Collaborate with women. Write for women. Program women. Don't just cultivate women—produce them. Support, advocate for, and engage women. Lead by example. And on the flip side, women (myself included) should strive to avoid the victim complex. Do not lead with an apology. Do not dangle self-elimination. You're as worthy as any other artist, so get your chin up high where it belongs and go be a rock star. Be the person people want to work with. Don't wait for the phone to ring; make the calls yourself and keep the hustle alive. And put your money where your ideology is: support the work of others by being in the audience.
Tell us about a dream project.
I'd like to create an Influence-Inspiration pipeline in theatre. Think Signature, but in reverse: an artist of note curates each season—and not of their own work, if they're a playwright. They choose plays they'd like to see produced and/or workshopped by emerging writers that inspire them. Imagine the power of a Marsha Norman, Quincy Tyler Bernstine, or Lin-Manuel Miranda encouraging the world to see new plays by a Chelsea Marcantel, Fernanda Coppel, or Kara Lee Corthron. The Artist-Curator would also be at the center of audience engagement by creating an initiative that would run in perpetuity with their name on it. Examples: the David Henry Hwang Free Student Matinee Series or the Lynn Nottage Post-Show Leadership Talk for Girls. At the end of the season, the Artist-Curator has the option for a workshop of a new piece or readings of older plays that they've written or helped develop. I don't know about y'all, but I'd love to see what inspires Anna Deavere Smith and Laurie Metcalf.
---
Carolyn Mraz
Set Designer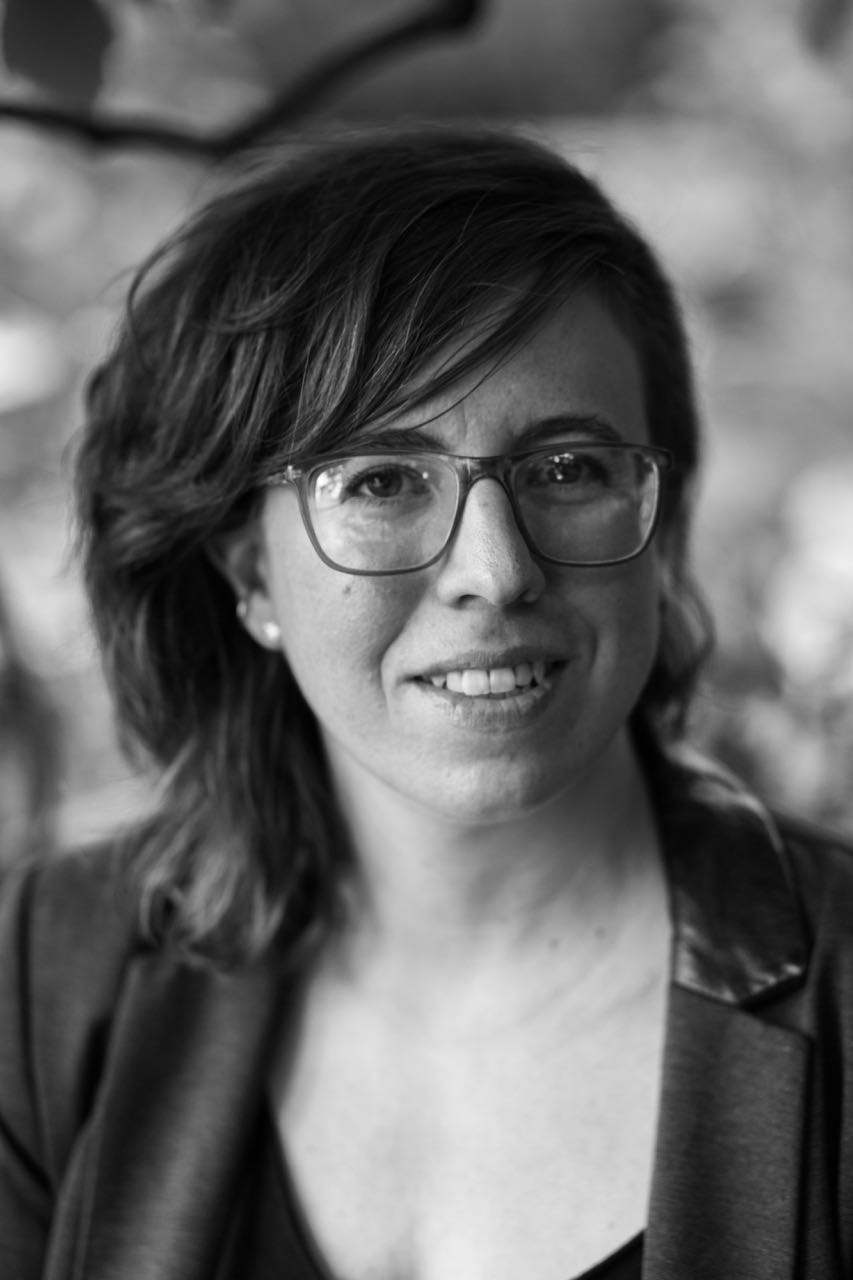 The Basics: Recent credits include: "Porgy and Bess" and "Afram ou La Bella Swita" (Spoleto Festival USA); "The Tomb of King Tot" (Clubbed Thumb Summerworks); "Pioneers!" (JACK); "I'll Never Love Again" (Bushwick Starr); and "The Bachelors" (Lesser America). Carolyn is an associated artist of Target Margin Theater (Brooklyn). She has designed at educational institutions across the country including Princeton, The New School, Manhattan School of Music, Brown, Smith, University of the Arts in Philadelphia, the University of Kentucky, and she teaches at the University of New Haven. She is an alum of Oberlin College and earned her MFA from NYU Tisch.
Catch Her Next: Set Design for "The Elementary Spacetime Show" by Cesar Alvarez at Philly Fringe/ University of the Arts from September 10th-24th and "Wilderness" at En Grande Arts at the Abrons Arts Center in October.
Follow Her: www.cmraz.com
Tell us a little about your process.
I always start with a fun read of the script and then I immediately jot down all my gut reactions and impulses—I want to retain all this initial intuitive responses, thoughts, and feelings about the piece. Only then I go into seriously over-thinking mode, with a thorough script analysis, plot breakdown, scenery and props needs lists, etc. I think my job is to combine these two facets—the intuitive with the logistical, the technical with the feeling. Successful scenery needs both sides of this. Then I go into the mode of talking and meetings—looking through visual research, drawing, collaging, and 1/2″ models are my tools for communicating with the director, writer, and whole creative team. I'll stage the whole play in the model like a dollhouse, and think about posture possibilities for actors—are they sitting for this monologue? Or leaning on something? I want to honor the play, and I want to find joy and specificity in the way scenery can provide a theatrical place in which the play and audience experience can happen.
How do you think the new work development process could be improved? What would help you at this stage in your career?
I mean, wouldn't it be great if we were all paid enough to spend serious time in rehearsals learning about a new play. And multiple workshops with significant time off in-between them, where ideally we could learn about the play, then go away and forget everything, and then come back with fresh eyes, and repeat before we get to the performance. Having time in a process is necessary—having time for the play to sink into your bones and then all the next moves become inevitable.
What's something you think the theatre community can do to help improve gender equality in theatre?
We need to promote and cultivate more diverse staffing in all positions in theatre, from gender to race to religion and class differences. It's not just the playwrights, directors, actors, and other highly-visible roles. This should extend to artistic staff, designers, technicians and all behind-the-scenes staff as well. If theatre is a place where a community comes together to put on a show and learn something (as I think it should be) then being more diverse and inclusive will benefit everyone. We also need to be visible allies to younger generations, and this means being vulnerable and honest about our experiences, and believing in and supporting our peers. As a younger designer, I did experience blatant sexism at work and it really rattled me. I didn't know how to handle it and I didn't know who to reach out to for help because I saw no visible allies around me. And I yet I was determined to try to muddle through. I notice it less now (or maybe it happens less now?), but I know I have spent the last ten years developing a thicker skin and a protective wall, developing techniques to laugh and deflect and withstand comments and offensive attitudes. What a shame, that we have to spend our energy building and maintaining a personal defense shield instead of focusing on our work, and what a waste to be building a personal wall instead of being open and vulnerable and collaborative. Also, people say they don't know or can't find women designers. This blows my mind. More than half my grad school class was women—and the class above me and the class below me. We are out there at entry levels—why aren't we at mid-levels and high-levels too? The talent and drive exists, we need to foster and grow it as a community.
Tell us about a dream project.
In grad school I had the idea to do the opera Nixon in China as sort of a site-specific dinner theatre where high opera meets cheesy campy theatre. It would be in a big ballroom with a multiple course meal served throughout, as if we were all invited to the Chinese state dinner, and the whole evening devolves into drunken hallucinations in parallel to the libretto. I'd jump at the chance of something like that.
---
Jiehae Park
Playwright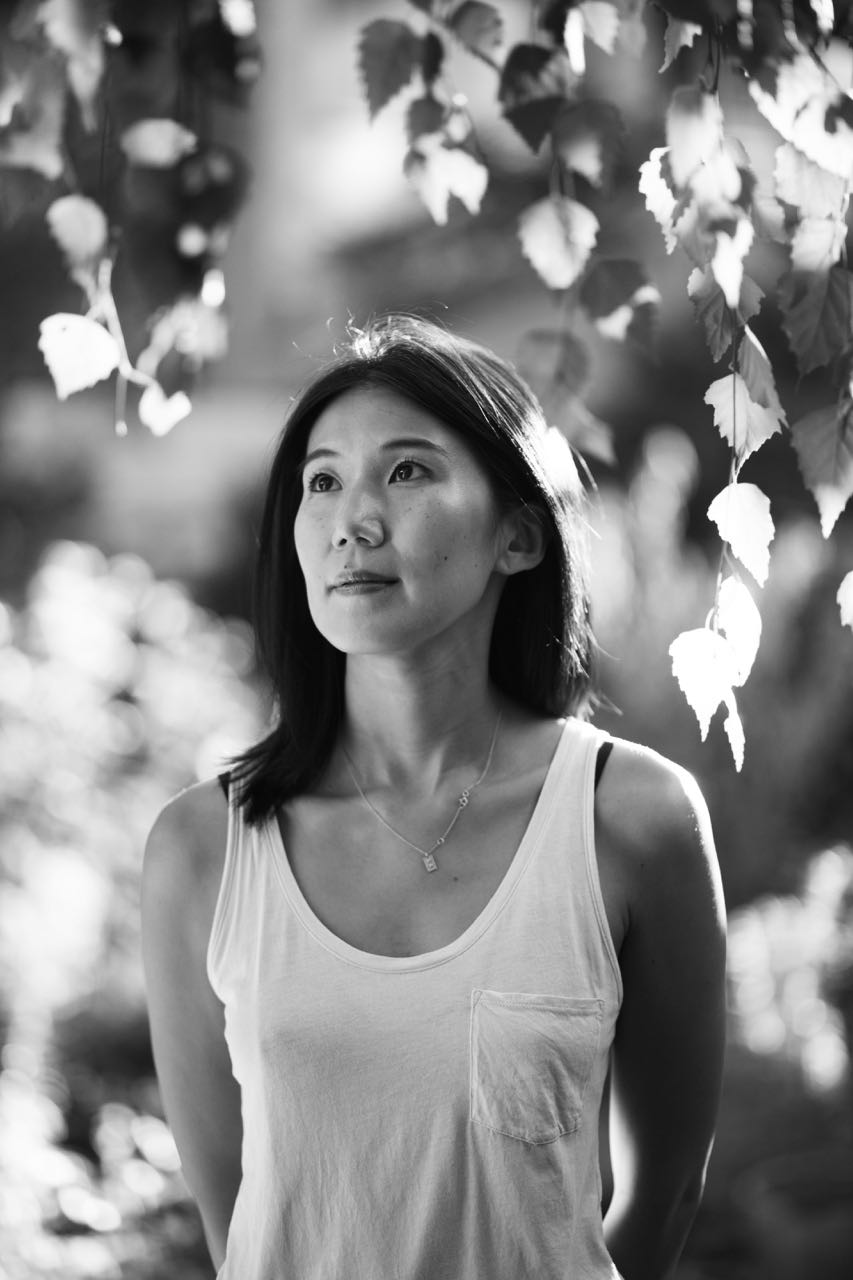 The Basics: Jiehae Park's plays include "peerless" (Yale Rep premiere, Cherry Lane MP, Marin Theatre Co, Barrington Stage, Moxie, First Floor, Company One), "Hannah and the Dread Gazebo" (OSF), "Here We Are Here," and "Wondrous Strange" (collaborative project, Humana/ATL). Development: Sundance, Berkeley Rep, Soho Rep, Playwrights Horizons, the Public's EWG, I73, NYTW, Old Globe, DG Fellowship, Ojai Conference, BAPF, Ma-Yi. Awards: Leah Ryan, Princess Grace, Weissberger, ANPF Women's Invitational, two years on the Kilroys List. Commissions: Playwrights Horizons, McCarter, Williamstown, Yale Rep, Geffen, OSF. Residencies: MacDowell, Yaddo, Hedgebrook, McCarter/Sallie B. Goodman. NYTW Usual Suspect and current Hodder Fellow.
Catch Her Next: "Hannah and the Dread Gazebo" premieres in March 2017 at Oregon Shakespeare Festival directed by Chay Yew, and regional productions of "peerless" at Marin Theater Co, Moxie in San Diego, First Floor in Chicago, and Company One in Boston. 
Follow Her: http://www.jiehaepark.com
Tell us a little about your process.
I wish I had a more predictable one. It's something I'm trying to pay attention to now, because in the past the stuff I've been proudest of has come in bizarre, unconscious bursts. When I've sat down and tried to write regularly according to a schedule, I haven't loved what's come out. But now that this is (as much as playwriting can be, anyhow) my career rather than a beloved secret side project, I'm really yearning for some more regularity and conscious process. I have noticed that if I can get the first big gesture/swoop/launch of the play down without thinking too much, then I can probably follow it through to the end, even if the actual wrapping up takes a while, versus if I'm poking around a lot around the edges initially, there may not be enough there to ever develop into a play.
How do you think the new work development process could be improved? What would help you at this stage in your career?
Openness to, flexibility with, and curiosity about how that development process can work—and processes that can vary project to project. Due to the economics of new play development, there's a tendency to slot things into the pre-existing 6, 15, or 29-hour reading boxes, but some plays don't need a bunch of hours around a table with actors reading. Some need to be on their feet right away, or play around with key props, or music, or attention to some other thing a specific play happens to need. I've been collaborating on a play with a set designer from the very early stages, and it's both the most ambitious thing I've done, and the trickiest to find that kind of flexible support for—there are a few wonderful outposts in the new play world and they're like these brave, glimmering islands of possibility.
What's something you think the theatre community can do to help improve gender equality in theatre?
Non-reactive thoughtfulness and interrogation into why things are the way they are. Curiosity. Bravery and humor on all sides. Those are the more general things I have to remind myself to think about, anyway. Theatre can be incredibly elitist or incredibly democratic, reinforce power structures or challenge them (sometimes both at the same time, which is a real mindfuck), and being aware of what message we're—usually unconsciously—sending with our words, or casting, or season planning, or ticket buying, or whatever, is an important first step. And a hard one. Really fucking hard, because it can be exhausting and I feel like I fail at it all the time. But it's important. If we really are a community, and not just a collection of economic transactions that revolve around entertainment, it's important. On a daily, pragmatic level, diversify leadership, organize, vote with your ticket dollars, advocate positively (fuck yeah Kilroys!), embrace childcare as a value. We're making choices all the time as individuals and a community.
Tell us about a dream project.
That piece I mentioned before is my current dream project. I'm collaborating with designer Tristan Jeffers on a play about navigation, time, the internet, and loss. Traditionally, a designer comes onto a new play process quite late, after the script is close to "done." We're interested in what happens when design is part of the earliest conversations, and how those conversations can feed back into the actual creation of the script. It's tough to find places that can support this kind of process, because it's so much more labor-intensive, but it does feel like there's a growing awareness in the American theatre that new work may require new processes. We've been lucky enough to work on it through Berkeley Rep's Ground Floor, the McCarter's flexible Sallie B. Goodman residency, and the new Sundance Theatremakers Residency. We have a residency at Baryshnikov Arts Center this spring through the Princess Grace Foundation's Works in Progress program, where we'll be able to experiment with larger design elements for the first time. It's slow going, but so satisfying and inspiring to work this way.
---
Tyne Rafaeli
Director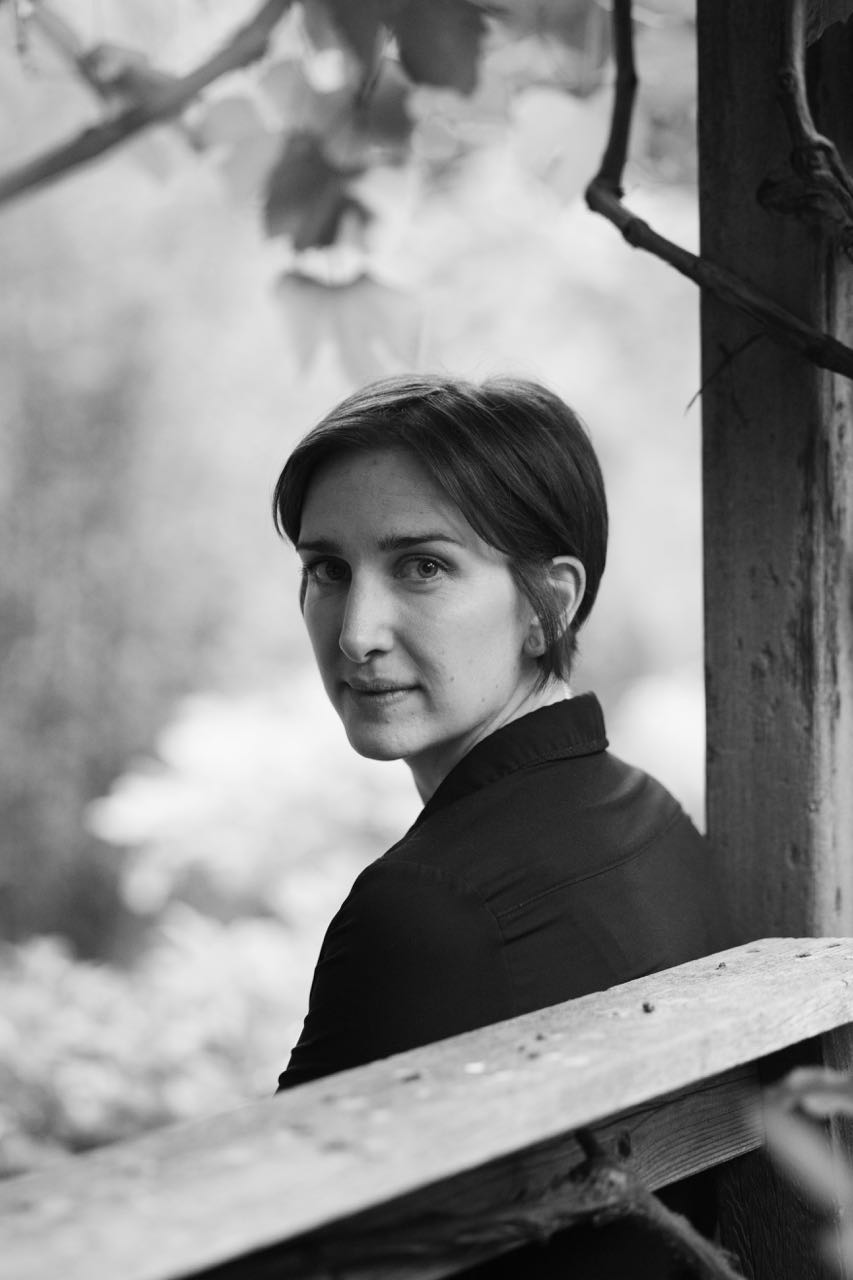 The Basics: Tyne was born in London and trained at the Guildhall School of Music & Drama and Columbia University. She has directed classics, new plays, and musicals in London and the US. Her work has been seen at: Classic Stage Company, Atlantic Theater Company, Williamstown Theatre Festival, New York Stage & Film, Playwrights Realm, Juilliard, Goodspeed Opera House, Great Lakes Theatre, American Players Theatre, Idaho Shakespeare Festival, The O'Neill Playwright's Conference, and PlayPenn, amongst others. She has served as Associate Director on "The King and I," "Fiddler On The Roof," "The Bridges Of Madison County," "Golden Boy" (all Broadway), "Women On The Verge" (London's West End), and she directed the first US National Tour of "The Bridges Of Madison County." Tyne is a 2016-2018 Time Warner Directing Fellow at the Women's Project Theatre and was awarded the 2013-14 SDCF Sir John Gielgud Fellowship for Classical Direction.
Catch Her Next: Directing "Chasing Rainbows" at Goodspeed Opera House and then directing "The Lion in Winter" at Two River Theatre.
Follow Her: www.tynerafaeli.com
Tell us a little about your process.
I am drawn to writing that asks ambitious, complex questions about how we live, about how people operate—questions that shake up current assumptions and illuminate the past. I'm looking for emotional and political scope, with rich theatrical landscapes and structural innovation that allows the audience to examine a situation anew. Making theatre is fundamentally a conversation. No one in a rehearsal room is there simply to execute the director's exclusive vision. Everyone has not just the right, but the obligation, to become a vital part of the creation. I'm deeply committed to this collaborative process. It's the lifeblood of my work. I'm always aiming for a theatrical event in which every detail has been curated to pull the audience outside of themselves. From the epic scale to the deeply intimate, that means wrestling to unearth the deeper rhythms of each piece, and this is a collective effort.
How do you think the new work development process could be improved? What would help you at this stage in your career?
This is a complex question. I think we have to start with how we interpret the word "new." I just read a Tolkien quote where he speaks of true education as a "persistent newness." I wish "new"—be it new writing, a new working process, a new artist—could be perceived as thrilling and necessary. Too often "new" is perceived as risky or wrong. On a fundamental level, we would be better served as a theatrical community by persistent newness, by "habitual fresh starts" and "continual beginnings."
What's something you think the theatre community can do to help improve gender equality in theatre?
Employ more women and pay them equally to their male counterparts. Ensure more women are running institutions. Also, stop employing female directors only to direct "the female play"—whatever that means? We are human—employ us to direct the human play. Employ us to direct the political, the dark, the big, the important, the sexy, the funny, the violent—all of it. And, obviously, stop mindlessly perpetuating gender stereotypes on stage. Question them, put them front and center, but don't ignore them.
Tell us about a dream project.
Right now I am working on a piece about Margaret Sanger and the invention of the contraceptive pill—this has been a dream project of mine for a long time. I'm also developing a piece about Leni Riefenstahl, and a piece inspired by Bruce Springsteen's The River.
---
Colette Robert
Director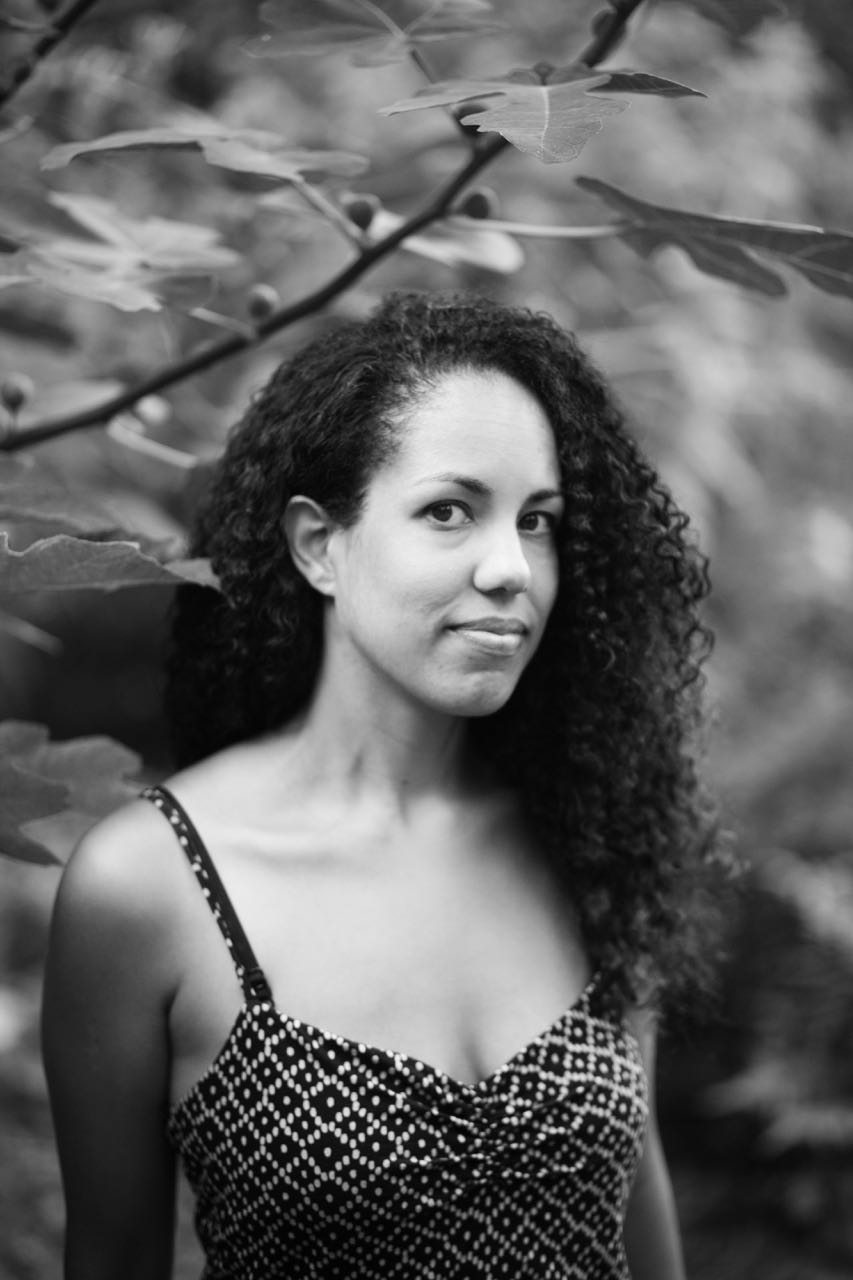 The Basics: Colette Robert is a Los Angeles native currently living and working in New York. Recent directing credits include: "The Mountaintop" (Chester Theatre Company), "Icons/Idols" (Ice Factory), "Hottentotted" (ANT Fest), "Flops, Failures, and Fiascos" (The Civilians), "Something Like Loneliness" (EST), and "When Last We Flew" (Diversionary Theatre and FringeNYC, GLAAD Media Award). Colette is a member of Ensemble Studio Theatre and co-facilitator of the New Georges Jam. Alumnus of Lincoln Center Directors Lab, Mabou Mines Resident Artist Program, and The Civilians R&D Group. Colette was a 2015-2016 Audrey Resident at New Georges and the Public Theater's 2009 Van Lier Directing Fellow. MA, RADA and King's College, London. BA, Yale University. 
Catch Her Next: She'll be Guest Director and Adjunct Lecturer this fall at Alfred University teaching a class called "The Art of Collaboration" and directing their mainstage show "The Ash Girl" by Timberlake Wertenbaker. 
Follow Her: www.coletterobert.com
Tell us a little about your process.
I'm drawn to stories that explore identity and history, that take its characters on painful, magical journeys, and that force me to look at the most ugly and beautiful within myself. Over the years, I've been lucky to find quite a few kindred spirits—writers whose work makes me laugh and cry and yell and nod and google and step up my game. As far as my process goes, once I'm in a room with a writer, actors, and designers, I really just try to be a good listener and stay open to the impulses and ideas of my collaborators. The best stuff comes from them. I have a visual arts background, so I also find a lot of inspiration from walking through galleries and museums—just walking in general gets the creativity flowing. If I'm having trouble figuring out a scene or there's some kind of staging roadblock, a long walk with a nice view almost always helps. Oh, and I usually make a playlist on my phone of music that connects to whatever I'm directing. I'll listen to it, on repeat, over and over again.
How do you think the new work development process could be improved? What would help you at this stage in your career?
I would love to see more safe creative spaces where directors can be messy and experiment with their biggest, weirdest, most uncomfortable ideas. Where they can, without judgment, fail hard. 
What's something you think the theatre community can do to help improve gender equality in theatre?
Hire more women playwrights and directors and designers and artistic directors. We're out there, and we're awesome. Folks just have to look. And while they're at it: Hire more artists of color. Again: out there, just look. 
Tell us about a dream project.
I'm currently writing my first play, The Harriet Holland Social Club Presents the 84th Annual Star-Burst Cotillion in the Grand Ballroom of the Renaissance Hotel. It re-creates a black debutante ball as an immersive theatrical event, and features music and movement and a cast of 12 black women. I developed the first half of the play in residencies this past year with New Georges and Mabou Mines. Now I just need to write the second half! And then, I would love to get it produced. To see 12 black women of various sizes and shades on a stage in beautiful white ball gowns—that's my dream.
---
Barbara Samuels
Lighting Designer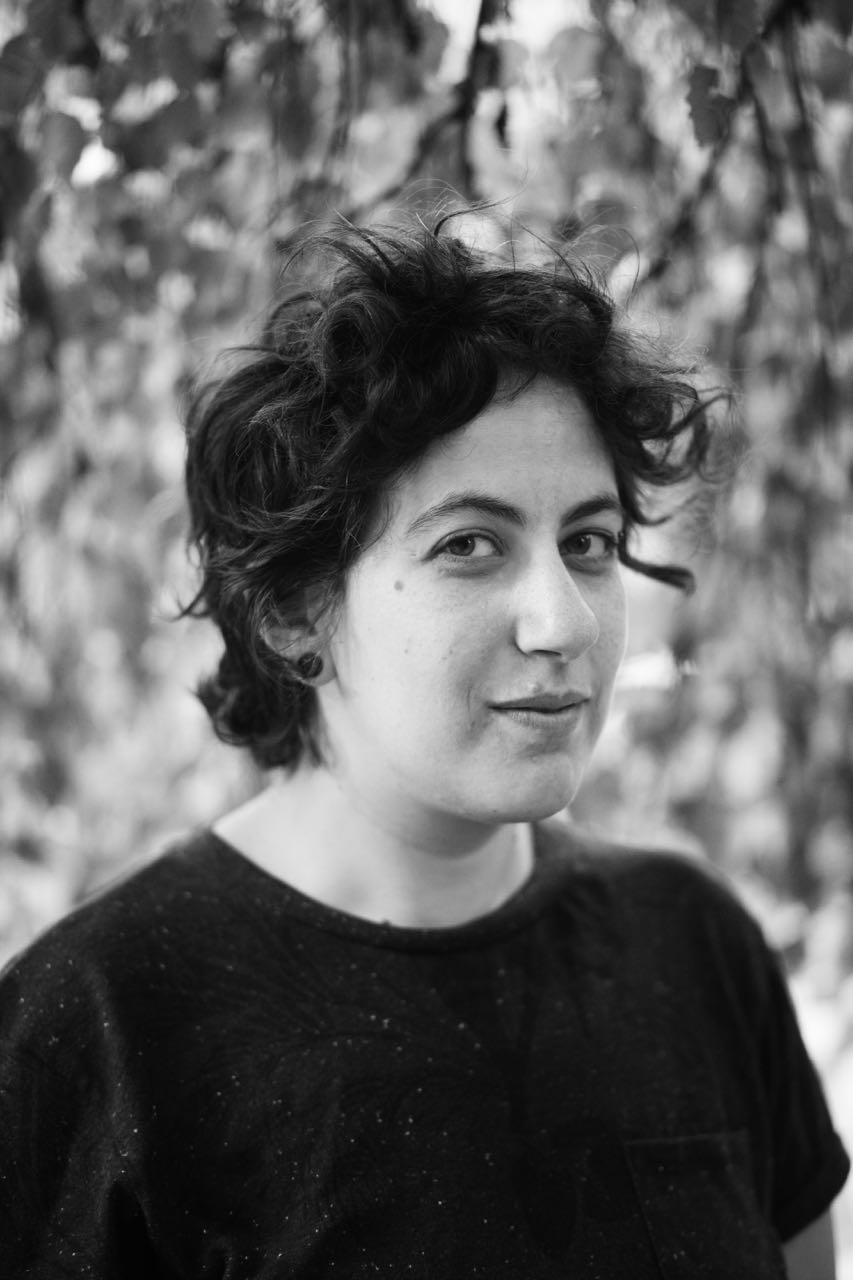 The Basics: Barbara Samuels is a New York-based lighting designer and producer. Recent design credits include "Caught" (The Play Company), "The Tomb of King Tot" (Clubbed Thumb), "Louis, Arnie, and Bob" (Trinity Rep), "O, Earth" (Foundry Theatre), and "A Beautiful Day in November on the Greatest of the Great Lakes" (New Georges/ Women's Project, Obie Award). Collaborators include Melissa Kievman, Katie Pearl, Brian Mertes, Jessica Chayes, Lee Sunday Evans, Julia Jarcho, Portia Krieger, Dustin Wills, Jordan Fein, Vim Vigor Dance, and many more dance and theatre artists. Barbara served as General Manager of OBIE Award-winning 13P, is the producer for Morgan Gould & Friends, and is a Target Margin Institute for Theater Making Fellow. Fordham University, BA; NYU, MFA.
Catch Her Next: She's Lighting Designer for "Caught" written by Christopher Chen and directed by Lee Sunday Evans currently running at La MaMa ETC. through Sept 24. 
Follow Her: http://www.barbarasamuels.com Twitter: @BarbaraSamuels, Instagram: @bubblemonkey23
Tell us a little about your process.
My process shifts from project to project. I like to adapt to the project and the director. I used to do a lot of image research to help me understand the world of the piece I was making. These days, I observe my surroundings for inspiration and as a more general practice, take in as much media and art as I can. I find that for the most part now, I mainly rely on image research as a tool to communicate with the other designers, the director, and the producers. How I prepare my tool kit for tech sets me up to succeed. My tool kit is my relationship to the text, the way I communicate with my co-workers, and the light plot I design. On most projects I read or listen as needed, then I break down the text to gain an understanding of the structure of the event. Sometimes I have a very intricate plan for a design, and other times I plan the structure/movement of the event impulsively during tech. Whether I do a lot of planning or work on instinct, being mentally and intellectually present and open in tech is how I positively impact and sculpt the event.
How do you think the new work development process could be improved? What would help you at this stage in your career?
New work development could be improved by including designers earlier in the process. Currently, a major reason I am not included in development of new work is time and money. In general, project development does not pay enough to be a sustainable means of income for anyone. There is an overall attitude in my segment of the entertainment industry that being a creative person or theatre artist does not mean I consider what I do to be a job. I am a theatre artist and a small business. Most people in the theatre are not paid enough to devote their full attention to being theatre artists. I make a living working in theatre, but I know many other theatre artists who have to work in events, architecture, fashion, and/or TV out of necessity. I usually work for an agreed upon fee. If I break down the average fee I receive for a project, it can work out to being not much more than the $9/hour, New York State minimum wage. I am forced to set boundaries that are not based on my artistic interests, but on my business interests. I have to take more projects than is artistically ideal to make a living. I work with many directors who understand this problem and therefore are very respectful of my time. While I appreciate that, it is often not what is best for the show and there should be other solutions.
What's something you think the theatre community can do to help improve gender equality in theatre?
Gender, ethnic, racial, and economic parity in both programming and staffing would improve gender equality in the theatre. Parity in programming and staffing creates visibility and more opportunity for the spreading of points of view and education around all topics. Parity results in more opportunities to connect with individuals and large groups of people. The more people a live event connects with, the greater the impact on all of us. Women and gender non-conforming people have been socialized to make themselves less visible in American society. As a daily practice, I pursue using more active language to communicate. Even answering these questions I have edited out multiple sentences that began with noncommittal phrases like "I think" and "I feel like." Sometimes it is hard for me to ask for what I need in the workplace, but I have learned that in a collaborative environment it is of the utmost importance not to be passive. I have said that my process is adaptable. It is important in collaboration to be adaptive, but not let that translate into being passive. Growing into myself as a designer and professional person has been long and complex. By assisting designers like Kevin Adams, I was able to better embrace myself in the workplace. As a young person, many of my role model designers were very buttoned up. I thought there was one way to act or one way to dress. Kevin and others demonstrated to me that if I express my best self, it builds mutual trust; I can do my best work, and be more connected in my collaborations.
Tell us about a dream project.
I used to have a lot of grand ideas for dream projects. I am further away from them these days. A dream would be getting paid more than enough money to immerse myself in something; to regain more of an ability to dream into projects. My dream project plays with and against narrative structure. The project creates space for people of all genders, ethnicities, nationalities, and economic backgrounds. This would apply to the content, staffing, and audience make-up. There is a larger societal conversation that grows out of experiencing the event I would create. It would be exciting to build extremely large audiences, and to expand an audience's idea of what theatre can be. People who don't like theatre like this project. It will be fun and exhilarating to experience.
---
Semicolon Theatre: Miranda Cornell and Zoe Kamil
Director and Playwright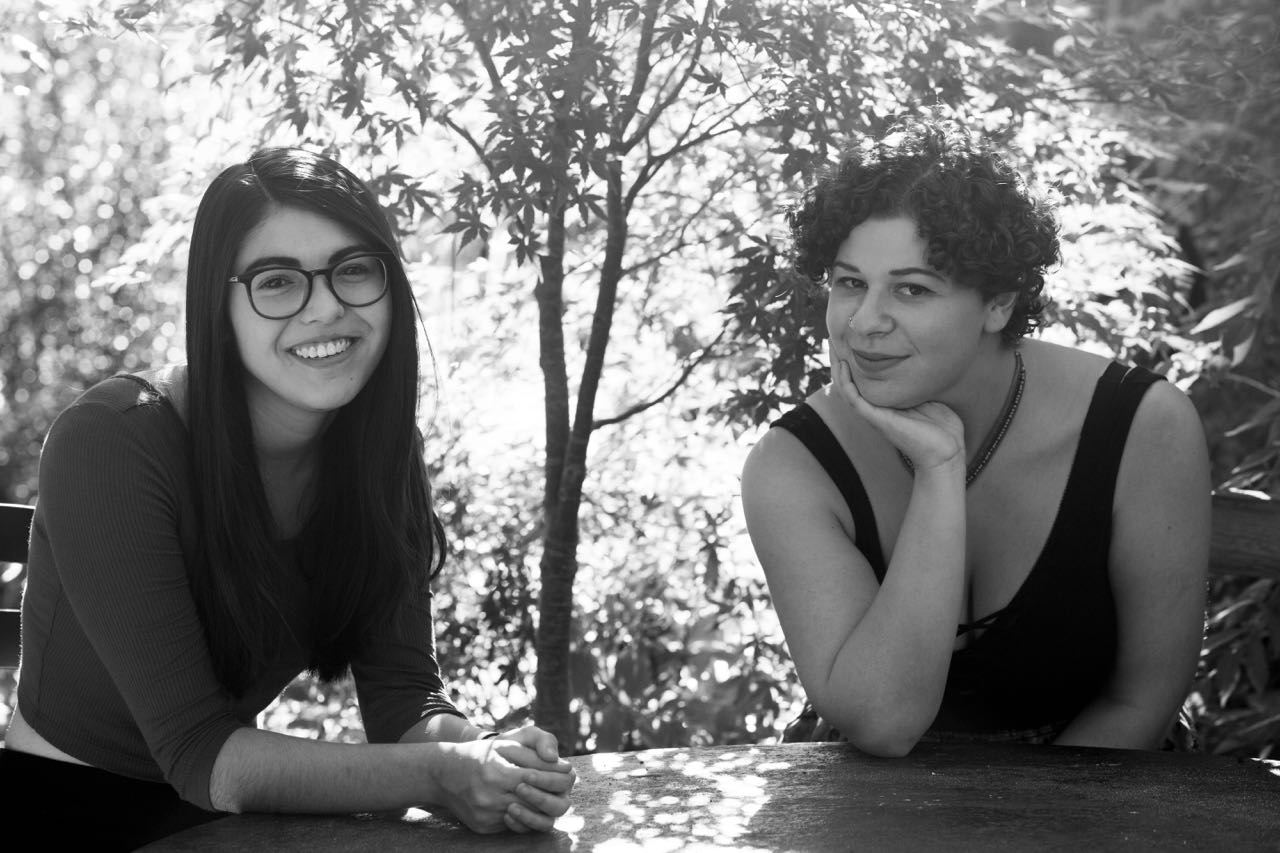 The Basics:
Semicolon Theatre Company is an organization dedicated to the development of new work by and for young adults—run entirely by theatre artists 21 and younger.
Miranda Cornell is a sophomore at Vassar College where she is a Drama and Education double major. Directing credits include "#Blessed" (NY Int'l Fringe Festival), "We Go Together" and "Hamlet & Ophelia" (The Kraine Theater), "Very Bad Words and The Road Trip" (Access Theater). She has worked as an apprentice to director Liz Carlson and Michael Greif at New York Stage & Film, in addition to training with the Powerhouse Apprentice Program. She is the Artistic Director and co-founder of Semicolon Theatre Company. You can find her obsessively watching "Chopped" or making theatre with 8-year-olds (though not at the same time).
Zoe Kamil is a playwright and theatre artist hailing from San Francisco, currently located in New York City. Her plays have been workshopped and produced at Young Playwrights Inc. (NYC, 2014 National Competition Winner), The Playwrights Project (San Diego), and The Blank Theatre (LA) among others. Recently, she's been published on Howlround.com and in the Proscenium Journal. In addition to being a full-time student at Marymount Manhattan College, she works for the Theatre Development Fund (TDF), and is the Associate Director of Semicolon Theatre Company.
Follow Them: www.semicolontheatre.org, Twitter: @semicolonTHTR. Miranda: Twitter: @mirandajcornell. Zoe: Twitter: @zoethecamel, Instagram: @zoyvey.
Tell us a little about your process. How do you put together shows for Semicolon?
Miranda: One thing I love about Semicolon is that I often get to wear two hats: an artistic one and an administrative one. The processes are vastly different; when I'm doing administrative work, such as putting together a season or a festival, I am glued to my laptop and am constantly emailing people and budgeting. Once I'm directing, I get to focus on the actors in front of me and work with them to bring some amazing pieces to life. Most of Semicolon's productions are highly realistic pieces, and therefore a lot of my staging comes from observations of my peers as well as actor instincts. What's special is that we are all living in this reality, so we are able to authentically bring these characters and words to life through design, direction, acting, and writing.
Zoe: The most important thing for us when it comes to planning programming for Semicolon is staying true to our mission of producing nuanced and complex theatre for teenagers and young adults. We ask ourselves questions like, "how can we support and cultivate not only our own work, but the work of fellow passionate and talented young artists?" We're particularly interested in discovering and amplifying under-heard and marginalized voices. On a personal note, my work with Semicolon has had a huge impact on what inspires me and how I work as a writer, particularly because I have the privilege of cultivating working relationships with a wide net of fabulous young actors, producers, technicians and directors.
How do you think the new work development process could be improved? What would help you at this stage in your career?
Miranda: I sometimes feel as though people will shy away from working on/seeing new works because there is no way to gauge what it will make them feel or think. Anyone can look up the text for A Midsummer Night's Dream or read a review of it, but there's definitely a certain amount of trust that audience members must have in new works. I'd say that the same goes for the teams behind new pieces. The playwright, the director, the actors, the designers, and the management and admin teams need to be in constant communication and truly collaborate to bring a piece to the stage for the first time.
Zoe: On a very practical level, there are a lot of incredible resources available, in NYC especially, to make things like rehearsal space, props and other materials cheap or free, but unless you're in the right circles, it's likely that you won't know where to start when it comes to accessing these things. It took Miranda and I an unnecessary amount of time and digging to find these resources for Semicolon. That being said, one simple but powerful thing that I think would make the development of new work a lot more feasible for young artists in particular would be a well-organized, well-publicized directory of some sort to spread the word about student-friendly and cost-friendly organizations/grants that exist to help new and unusual theatre happen.
What's something you think the theatre community can do to help improve gender equality in theatre?
Miranda: As a woman, a particularly young woman, in theatre, I sometimes find that people either don't take me seriously or try to tell me how to do my job. It is incredibly frustrating and often infuriating that my well-informed questions get pushed aside in meetings, or a random male audience member finds me after a show and tries to correct my instincts. Because of this, I've started "dressing up" for situations that I don't necessarily have to, just to make myself look more professional and older. Never mind my thoughts and accomplishments, some people just see a 19-year-old girl. I wish I did not have to consider my appearance just for these people, but unfortunately, that's the way it is right now for young women in theatre.
Zoe: I think the theatre community is making admirable strides toward amplifying the voices of female playwrights and getting their work produced—thanks in part to The Kilroys' List, and studies conducted by The Dramatist Guild, League of Professional Theatre Women, etc. In my opinion, an important and in some ways more complex next step is going to be changing the way that we talk about work by women. For instance, we have got to stop congratulating men for writing "strong" female characters. I also believe that "women's stories" are still consistently and often subconsciously perceived as frivolous, silly, and/or melodramatic by the critical mass of the theatre community, regardless of the quality of the play itself.
Tell us about a dream project you have for Semicolon and something you'd each like to do outside the company.
Miranda: I would love to do a devised adaptation of a short story with Semicolon. One that I have in the back of my mind is Saint Lucy's Home for Girls Raised by Wolves by Karen Russell. It's so physical and pertinent to how young women are viewed, and I think that it would be a great fit for Semicolon. Outside of the company, I've recently become obsessed with Rachel Chavkin's work. I'm also a huge fan of Lileana Blain-Cruz, Leigh Silverman, Lila Neugebauer, Jackson Gay, and Daniella Topol. It's a long list, I know, but I find them all to be geniuses in their own right, and to assist any one of them would be an absolute dream.
Zoe: One goal that Miranda and I have had pretty much since the beginning is to incorporate education and mentorship into our programming. We would like to reach a place where we have the resources to host master-classes where established members of the theatre community can begin to build relationships with our younger artists. We'd also like to create a devised piece at some point—potentially based on a YA novel or short story.