Amanda Green on Kiss Me, Kate and More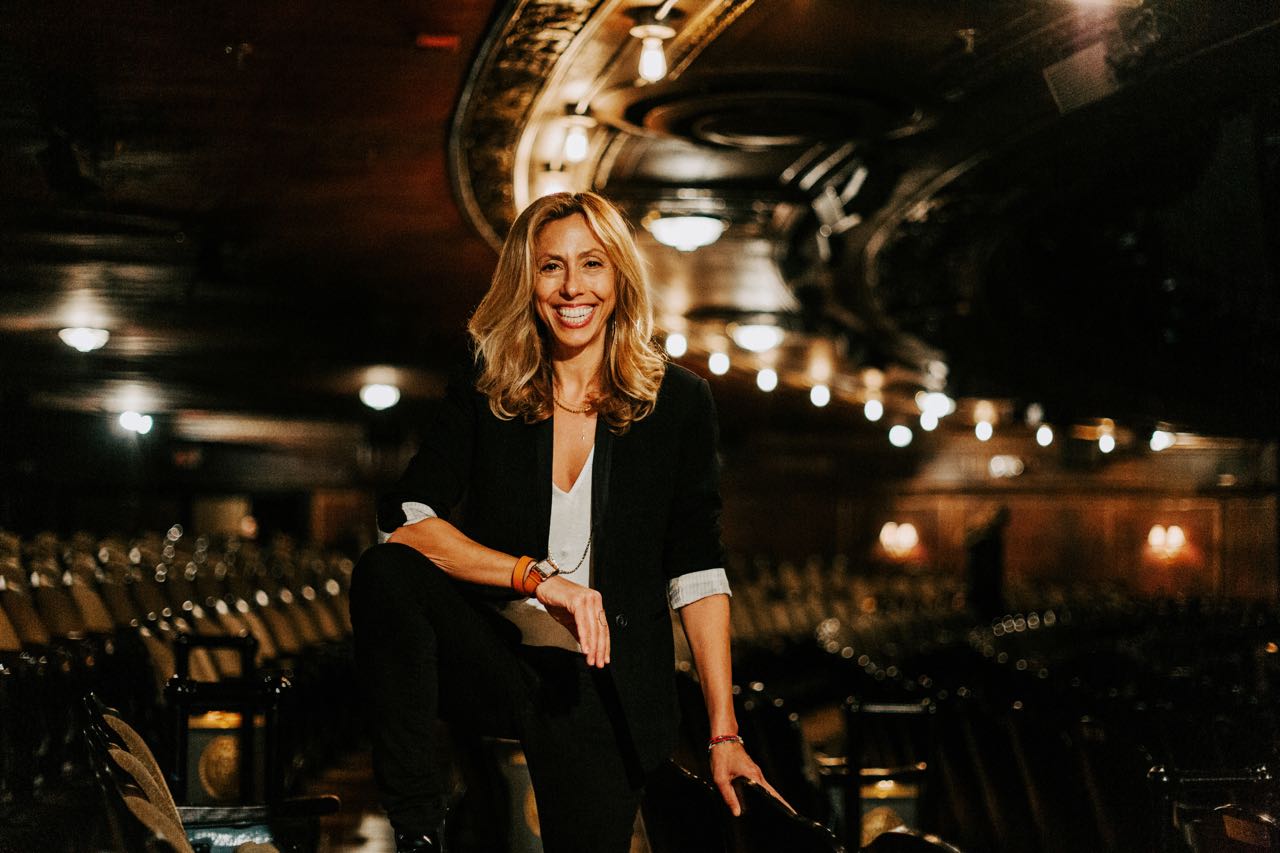 May 7th, 2019
The treatment of women, especially of the title character, in the musical Kiss Me, Kate is a complicated subject matter—one that its creators, audiences, critics, and scholars have been wrestling with for decades. More than 70 years ago, Bella Spewack, the show's original book writer decided that the best way to musicalize Shakespeare's Taming of the Shrew was not to "adapt" Shakespeare, but to "contain" him with a contemporary framing device and a show within a show. It worked well enough for the time; the original production, with music and lyrics by Cole Porter, ran for over 1,000 performances and won the first-ever Tony Awards for Best Musical, Best Book, and Best Score. But in the ensuing years, the show's problematic moments, like Petruchio hitting Kate, the woman he is courting, until she literally cannot sit, have grown more disturbing.
For Roundabout Theatre Company's current revival of Kiss Me, Kate, starring Kelli O'Hara as Lilli Vanessi/Katharine (Kate), and Will Chase as Fred Graham/Petruchio, Amanda Green was brought on board to write additional material. The production's otherwise all white, male creative and design team was helmed and assembled by director Scott Ellis. Amanda is no stranger to updating lyrics for Roundabout; she rewrote the text to a song originally penned by her father Adolph Green, along with his frequent collaborator Betty Comden for their 2015 revival of On the Twentieth Century. Her other theatrical credits including writing the lyrics and co-composing Hands on a Hardbody (for which she received a Tony nomination), Bring It On, and High Fidelity. I recently spoke with Amanda about her journey to becoming a musical theatre writer, her experience updating the songs "I Am Ashamed That Women Are So Simple" and "I've Come to Wive It Wealthily in Padua," what it was like collaborating with Kelli O'Hara, and more.
Let's begin by talking about your journey towards becoming a theatrical writer. You grew up in a very theatrical family, but you started as an actor, and then you wrote country music. How did you finally discover your voice as a musical theatre lyricist?
I wanted to be an actor, but I always wrote. In the family, we would write each other poems and song parodies, and I always did that on my own, too. I went to college and acted, and then I went to acting school, and then graduated to be a full-time waiter. I was like, "How do you make a living at this?" I struggled for several years. I did Williamstown for two years as a non-equity actor, but I just wasn't getting many auditions or parts, except really off, off, off [Broadway] and things like that. I sang one night at an open mic at a friend's birthday party and the guy was like, "You're good, you should come back." And I sang 40 or 50 songs there. I enjoyed the freedom of that. The connection of singing something I had written, that expressed something I felt, was intoxicating. That got me interested in songwriting. I started taking pop writing workshops, because it felt like theatre was my dad's world. I grew up with pop music, so I wrote pop songs. Then I got to Nashville and I fell in love with songwriting. I thought, "I'm funny, I'm weird, I'm never going to write a top five pop song, but that kind of stuff I can do." I had a lot to learn about writing country music, but I really enjoyed it there [in Nashville]. Everywhere you go, there are open songwriter rounds and things. It was really fun to do. I had a day job at that point, to earn the rent and health insurance. I would take a week or two week vacation, and go down there, and write every day with all sorts of people. The songs were not fantastic; some of them were really good, but it was mostly just the hearing music and writing, and feeling like a writer that kept me going. The songs that I wrote were almost exclusively love songs. At the time, I was mostly single, so I wrote a lot of unhappy love songs. They were always quirky and funny. Some of them were a one-sided monologue, which made them like a theatre song, but mostly they weren't getting you from a point A to a point B. They were stating something over and over again, but with different lyrics. [Then] I applied to the BMI Musical Theatre Workshop, and I was just like, "I love this." I love writing for characters in a situation. I felt like this is where I naturally belong. My quirks and my humor are a language that did not fit in Nashville. [I wrote] words that aren't radio-friendly—they weren't necessarily dirty, but too highfalutin'. I felt like, "Oh this is right, this is where I belong."
After working on several new musicals, you took on the task of updating other writers' lyrics and trying to match their creative voices, beginning with your own father's work in On the Twentieth Century. What was that process like?
He was an incredibly eccentric person. His language, especially in On the Twentieth Century, is so over-the-top 30s and reminded me very much of him. I felt like I had his voice in me. It was not a stretch; I love On the Twentieth Century and those theatrical characters. It felt like something that was in my DNA. I didn't have to go watch a hundred movies to understand the way they walked and talked. The lyrics to the songs are so evocative and specific and great. I was an English major, as well as a theatre major. Studying poetry, and having to learn to write about poetry, and really study word choices, set me up well as a writer. Poetry is not lyric writing, but in terms of analyzing word choices and what they mean and how they're put together, and writing for other voices, it has really helped me be specific as a writer.
Presumably, you were quite familiar with On the Twentieth Century, even before you began to work on the lyrics. How well did you know Taming of the Shrew or Kiss Me, Kate prior to this? Had you studied a lot of Shakespeare in school?
I did study Shakespeare as an actor, and as an undergrad. I did not study Taming of the Shrew. Of course, I read it in preparation, and I read the script [of Kiss Me, Kate], but I had never seen a live performance. I watched the movie. I read the script. I walked around listening to the songs. It is not a script that I knew very well. I got to know it better over time, and I made some rookie mistakes and I missed things. You have to read something a lot to understand it, to see what sticks out. Then, hearing the actors say it changed it. I learned more from seeing them on their feet, performing it, and talking to Kelli O'Hara and Will Chase and Scott [Ellis] about their takes on it. Then, of course, in front of an audience you learn the most. So, it was a process. Scott also brought in a Shakespearean scholar who was with us for the first several weeks of rehearsal. She talked about Taming of the Shrew and Kiss Me, Kate. Scott devised this wonderful system, which was blue and red. Blue: when the actors were performing Taming of the Shrew as they had planned to. Red: for when it went off the rails. So he'd be like, "You're in red now" and "You're in blue now." So, it was all those things.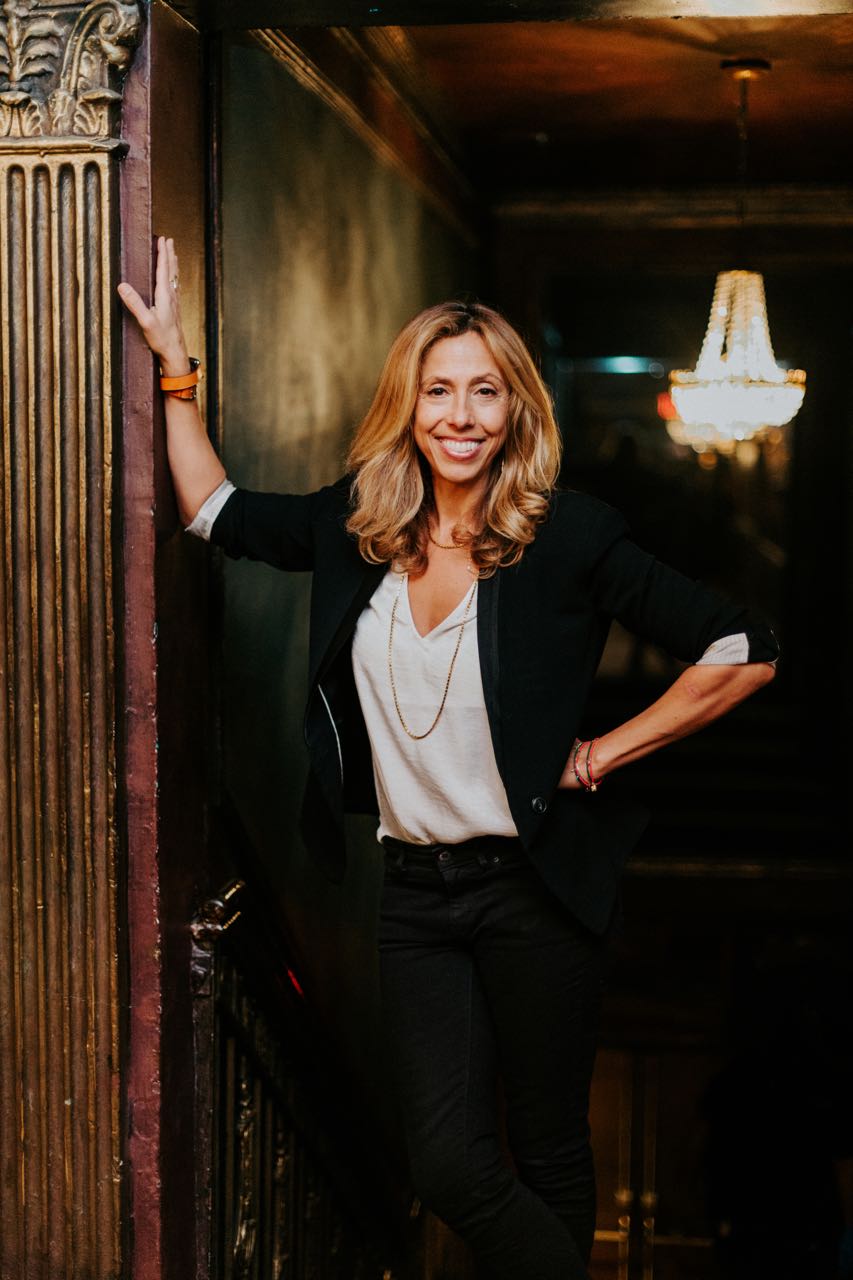 To a certain extent, both Shakespeare and Porter were writing during periods of censorship, Puritanism and McCarthyism. Examining the text now, did you feel that you had more possibilities available to you in terms of vocabulary and word choice?
As the Shakespearean scholar pointed out to me when I mentioned the repression of women, the most powerful, most important person in the world at that point [Queen Elizabeth I] was a woman. She was Shakespeare's patron. [The Shakespearean scholar] thought the play [Taming of the Shrew] was an odd, disturbing anomaly as well. Even before the Red Scare, whether it was during the 1930s or even up until Hair, there was always a euphemism. In terms of Cole Porter, I changed one line in "I've Come to Wive it Wealthily in Padua" that I just thought would not fly. It wasn't flying with me. It was the penultimate punch-line, if you will: "If she fight like a raging boar, I've oft stuck a pig before." [I changed it to:] "I've oft bed a bore before." The song is what the song is. He's not like, "I have oft respected a woman before." You can't fight what the song is about and what the characters are. What I love about Will Chase's performance is that he just embraces it and that's it—he wants to sleep with a wealthy woman so he can have a lot of money. That's what the song is about. He doesn't care what they're like, as long as they're wealthy. But you don't have to say "I've oft stuck a pig before," because it's just unnecessarily icky. I did not want to be anachronistic and make it something it's not. It's not a play about 2019. You won't hear about a woman's choice and I didn't want to bring in. There is so much that is delightful about this musical, and that's what you're seeing up there. The only song I really changed the lyrics for was the last one, "I Am Ashamed That Women Are So Simple." That is all Shakespeare language. I have spoken to different directors about their take on how they make that moment work. I definitely thought that taking it away from "women" and making it "humans," or "lovers," or "people," was the way to go. I tried to make as few changes as possible in Shakespeare, but after a while I had to make more. I had been very clever about it. Instead of "Why are our bodies soft and weak and smooth?" I put "Why are our bodies finite bound for dust?" which I thought was nice. Instead of "External parts," [I wrote] "Eternal parts." So I was like, "That's it, a few elegant changes." And Kelli was like, "I don't understand what they're even saying." At some point, I had to ask myself what I wanted her to say, and I couldn't let the language get in the way of the clarity. So I rewrote it about ten times, and Kelli workshopped it about ten times. We had many conversations about it, what we wanted it to say, and what we thought.
It seems very unusual for a lyricist's primary collaborators in the room to be the actors and the director, as opposed to the composer. What has this collaboration experience been like for you?
Well first of all, it feels awesome working with those people. I mean, what a group of people. It was just delightful. I was happy every day. I was also the book writer for the first time. It was really fun to wear both hats. I felt like I was in really good hands, both with the material that was written and with the people I was working with. I have so much respect and admiration for all three of them. To be talking with them directly was very freeing. If we were starting from scratch, with a new melody and composer, then I would not have felt as comfortable having that direct conversation. But I felt very much that we were all on the same page, as we were going for the same goals. At the end of the day, she's an actor who's going to make her own choices, and I'm a lyricist who will make my own choices, but it was invaluable having that kind of communication.
You mentioned the fact that for Kiss Me, Kate you wrote additional material as a book writer as well as lyricist. When I saw this revival, I was very interested in the fact that some of the choices regarding changes to the book were not necessarily textually driven. For example, Fred isn't hitting Lilli; there's been a reverse.
None of us wanted to see her spanked, and that [change] was all four of us. And the fight, that was with [fight director] Rick Sordelet. We spent about a month working on that scene, but from the beginning, my first rough idea was that she slaps him, or she kicks him and goes to slap him and misses and falls on her ass. We knew she had to fall on her butt, because that's the humor that carries on through Act Two, but I wanted it not to be because she was spanked or schooled. They worked on it for a month and we all chimed in, but they were all fearless. They loved it and it shows.
You sound like you've been having a positive collaborative experience working as a book writer here, but one of the original Kiss Me, Kate book writers, back in the 40s, did not. There was an article that came out in the fall about Bella Spewack and how some of her work on the show had been undermined by certain conflicting dynamics with her collaborators. When you went back to the text, did you consider reinstating any of her original authorial intentions and contributions?
I did think about them. I still didn't feel like they solved the problems that needed to be solved. She had mentioned something about Lilli going, "Why Taming of the Shrew? I've never liked that. And just so you have the chance to play Petruchio." And I thought, that's so interesting. But I didn't want a musical where people are telling you that they don't enjoy Taming of the Shrew, because how does that make the audience feel? We don't want the audience thinking, "Oh, why did they do Taming of the Shrew?" I understood where she was coming from, but I didn't think that was something that was useful to put back in the script. I certainly understand; I feel like she got a raw deal. They added her husband's name because no one would want to see just her name and Cole Porter. I think it sounds like he shut her down. So I sympathize with her and empathize with her. They said that she wrote the majority of the book, and so much of it is really funny and delightful.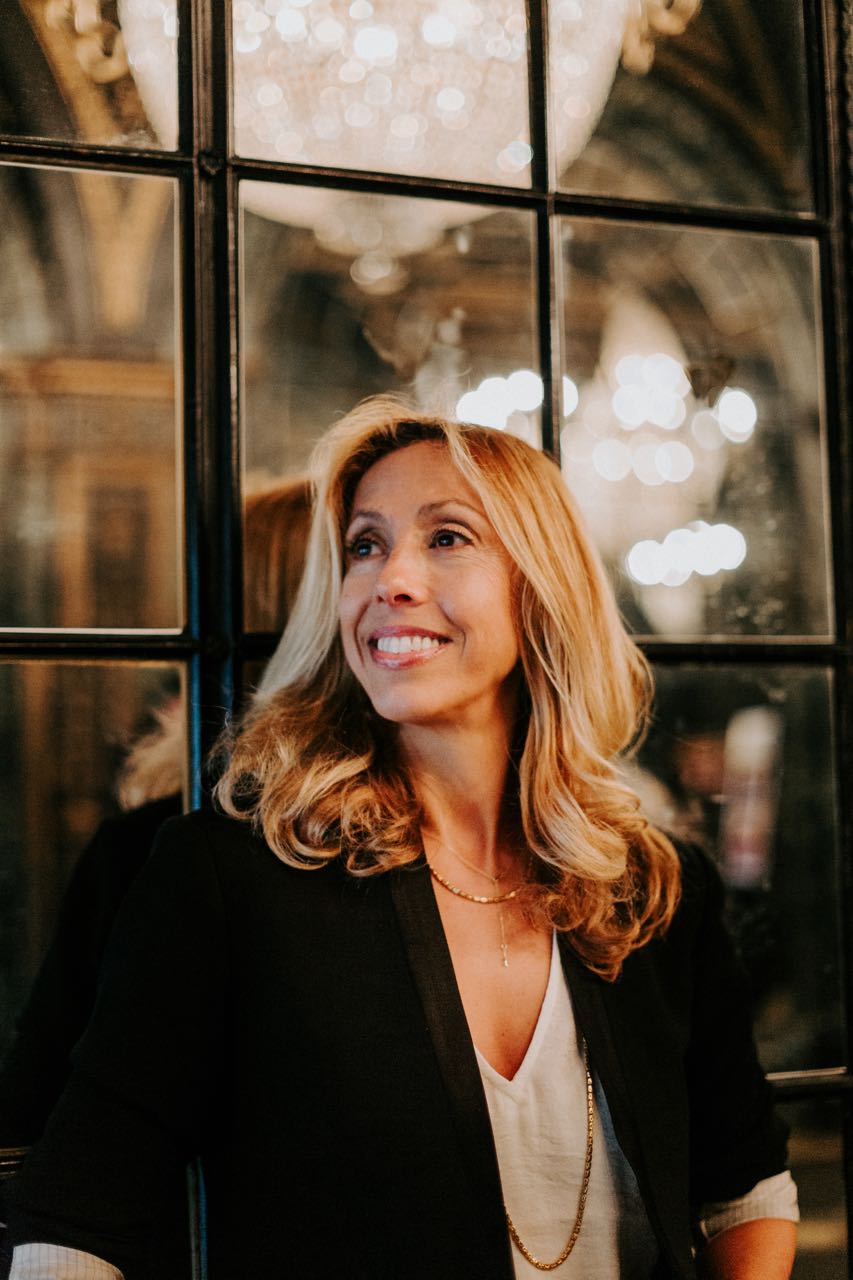 The original rough draft of Kiss Me, Kate included lines from the original Shakespeare text that emphasized how Katharine used words as a weapon, and would verbally spar with people. [See Geoffrey Block's chapter on Kiss Me, Kate in the book Enchanted Evenings (New York: Oxford University Press), 2009.] Did you re-conceptualize the way that Kate expresses herself in this version of the show?
Kelli felt very strongly that what they chose to dramatize in the script of Kiss Me, Kate was Katharine throwing and yelling. She said, "There's got to be language." We looked through the script and, indeed, Katharine expresses herself very little [in Kiss Me, Kate]. She does make her entrance vocally, with a vocal put down, and not as a feral, man-hating animal. And in the song "I Hate Men," we very much talked about the approach to it, that we wanted her to be the voice of sanity, and that it was her Dorothy Parker moment. It's not stomping her feet and smashing things. I took away the stuff I thought wasn't delightful, things that would prevent an audience's enjoyment of it, [so that] you don't feel that a woman character is condescended to, trapped, abused, or silently taking abuse. I put in moments for her to quip back where there were none. That way you are allowing the audience to have a good time and not be tripped up by language, and you're honoring the characters. My litmus test was my step-kids. I have two step-kids, one girl and one is transgender. I brought them both to see Kiss Me Kate, and they both loved how strong and funny the women were. They felt great seeing it, and I felt great showing it to them. I don't want any young girls to feel icky seeing Kiss Me Kate. I want them to have a great time. I feel like, hopefully, they will see this, and have a great time.
You've talked in the past about representation being really important to you. Kiss Me, Kate has a male director, choreographer, and design team. I know that you're not the one responsible for those hiring decisions, but was it at all a complicated decision for you to agree to come on board?
I have to say no, because I've worked with Scott Ellis before, and [choreographer] Warren Carlyle. The chance to be in the room with them and Kelli and Will was something I absolutely had no second thoughts about. I just couldn't wait. I do want representation, but this was not my show. And Scott's associate, Nikki DiLoreto, she and I also worked a lot in tandem. I felt listened to, respected, encouraged, welcome. I did not feel talked over. I had the most positive experience. Although, that said, I love representation, and I love working with women, but when it's good, it's good. It was not my team to pick, and I absolutely loved working with them.