An Interview with Kristolyn Lloyd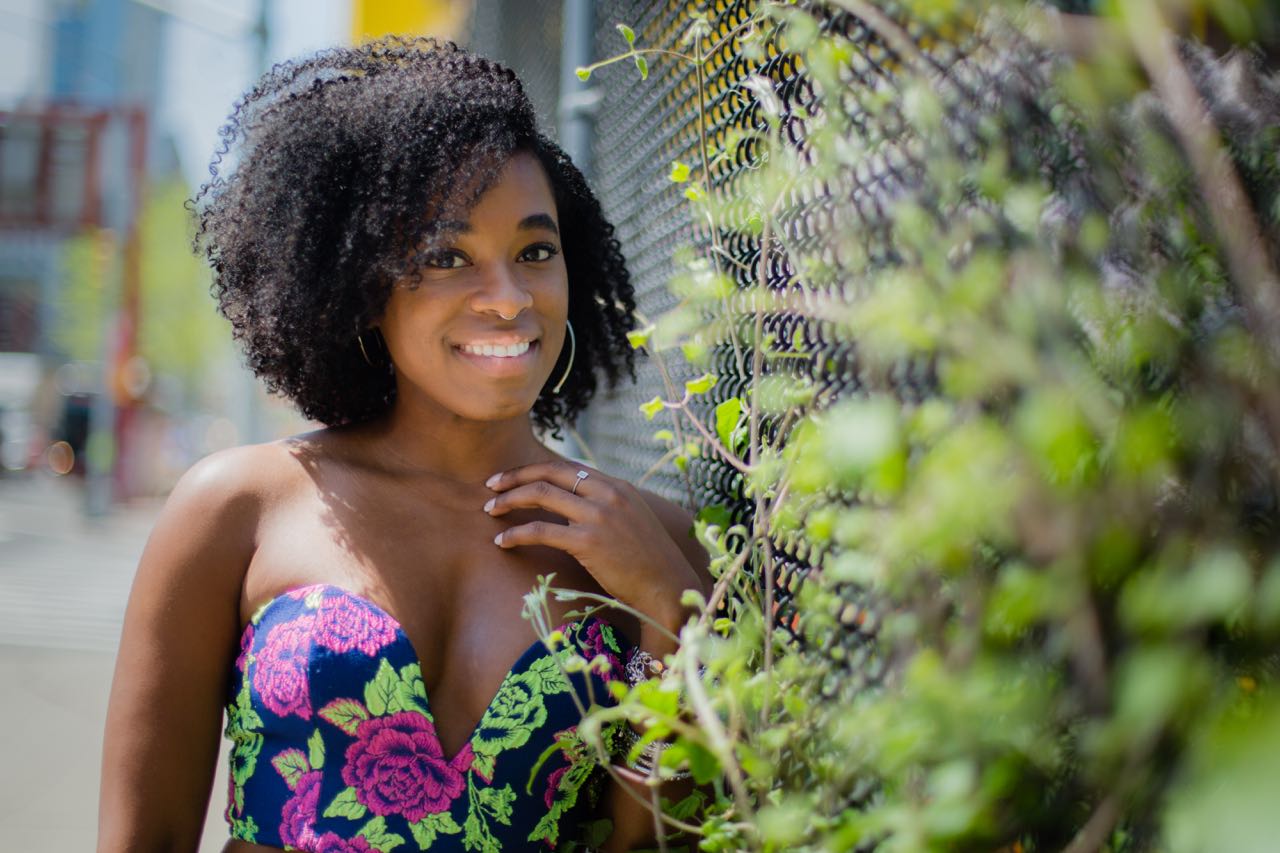 Written by Victoria Myers
Photography by Tess Mayer
May 14th, 2018
In Dominique Morisseau's Paradise Blue, currently playing at the Signature Theatre, the character Pumpkin is in a relationship with a troubled jazz musician, and is a woman who's more complicated than she first seems. Kristolyn Lloyd plays Pumpkin, having originated the role in Williamstown in 2015, and it marks a notable change from her last New York role as Alana, one of the teenagers in the Broadway hit Dear Evan Hansen. Pumpkin isn't a teenager (nor is Kristolyn) and she doesn't sing; she offers a chance for New York audiences to see a different side of Kristolyn. I recently spoke with her about her perspective on Pumpkin, how she thinks about her career trajectory, and her future as a director.
You've been with Paradise Blue for a while because you did it in Williamstown. How do you feel your interpretation has changed between that production and this one?
That was three years ago and a lot of life has happened, so that changes the way I've interpreted the role—having grown up and done life and new projects. Since [Williamstown], I got to do Ophelia in Hamlet, and so it's very nice to have more work under my belt. I would say that Pumpkin no longer feels like this young girl, she feels like a young woman, and there's something to how I interpret it now that she just has a bit more grounding and a bit more agency over her life, which is how she's able to get to the ending of the show. We see her at the beginning, and I wanted it to be something where you couldn't really tell that she was in this abusive relationship.
When you first got the script three years ago, what were your initial impulses about the character?
When I first got the script, I fell in love with the character. I was like, "I want to play this character." All of it was just basic, raw instinct. This was my second play since college, and the first play I did was here at Signature a couple months before that. Everything I was doing was off of wanting her to embody this charm, and wanting her to embody this energy. She's plucky, she's able to survive despite the circumstances, and I think that's initially what I wanted to convey as much as possible. As an actor you go in-depth throughout the process, but your initial paint brushes of the character are in pretty broad strokes.
When you're working on a role do you look for ways a character's like you, different from you?
I try to find as much as I have in common with the character at first, and I go from there. It's kind of hard to grasp the things that you don't really understand or don't really know. Even with Pumpkin, as we've gotten into the run with previews I've started discovering things like, "This goes much deeper here." How do I access as much of these emotions as possible? That's my initial starting point with any character: just trying to find as much in common with them as possible.
During this production, has there been something that's been a surprise about the character?
I think with Blue and Pumpkin's relationship, in this incarnation of the show, there is an understanding and there is a connection that's very different from what it was in Williamstown. I don't know if that has to do with the fact that Alphonse is around the same age [as me] and because before it was Blair [Underwood], and I was three years younger. There's just something about this particular run where I find that Pumpkin is just more adaptable to the situations, and she's more aware of what's happening in the community as a whole, and I find that most of her strength comes from wanting, not only just good things for herself, but good things for the African-American community, in general.
Do you find that now the play also resonates differently? 2018 is a very different kind of year than 2015.
I think so. I was surprised by how relevant the show is. When I first approached it in 2015 it felt very much like this opportunity for black theatre to have a voice amongst a more conservative crowd, because you're at Williamstown, and Williamstown is a more conservative, very homogenous environment. So for me, it was this opportunity of black stories being able to be told. But I found that the things that are resonating right now are with the Times Up and #MeToo [movements], and then mental health issues among the black community. Those things are having such a strong vibe right now with the creatives and with the cast; this whole idea of talking about women saying no, and taking care of black men with mental health issues, and how it's something that they don't talk about very much in our community.
The play has a really interesting gender dynamic.
You have this woman [Silver] who walks in, and who has this freedom and independence about her that is terrifying to those men, and intriguing to those men—Corn, in particular. Silver walks in and she has this ability to command a room, and she has this ability to walk around in the world without a male counterpart, and she doesn't really seem to need anyone or anything, which is a little exciting and terrifying to Pumpkin all at once, I think. Then, you have Pumpkin, who kind of serves this very archetypal mold within the story as a woman, and she takes care of everybody. I think it works wonderfully to balance off of each other. I'd watch a show just about the two of them, honestly. It's pretty exciting.
It's unusual for people to see women on stage not fighting over something. Even if it's a mother and a daughter like a Beauty Queen of Leenane or Picnic, all those old plays, you see these women onstage competing for something. There's something interesting about Silver and Pumpkin, because they're not competing for anything. They're not competing for a man, they're not fighting over the club, or anything like that. They're literally in a place of trying to understand each other, and even though there's an impulse to change the other, they find that in the midst of them trying to change the other person that they themselves are being changed. It's just a big deal, so I'm finding that exploring all of that and sitting down with Dominique, and sitting down with Simone [who plays Silver] and talking about how exciting it is seeing two black women on stage lifting each other up, and having moments of pure conversation—who doesn't want to watch that? We don't see that. On reality TV you have black women fighting each other for men, and so this is exciting for me, that every time Simone and I step into a scene together, it really is the two of us having a conversation.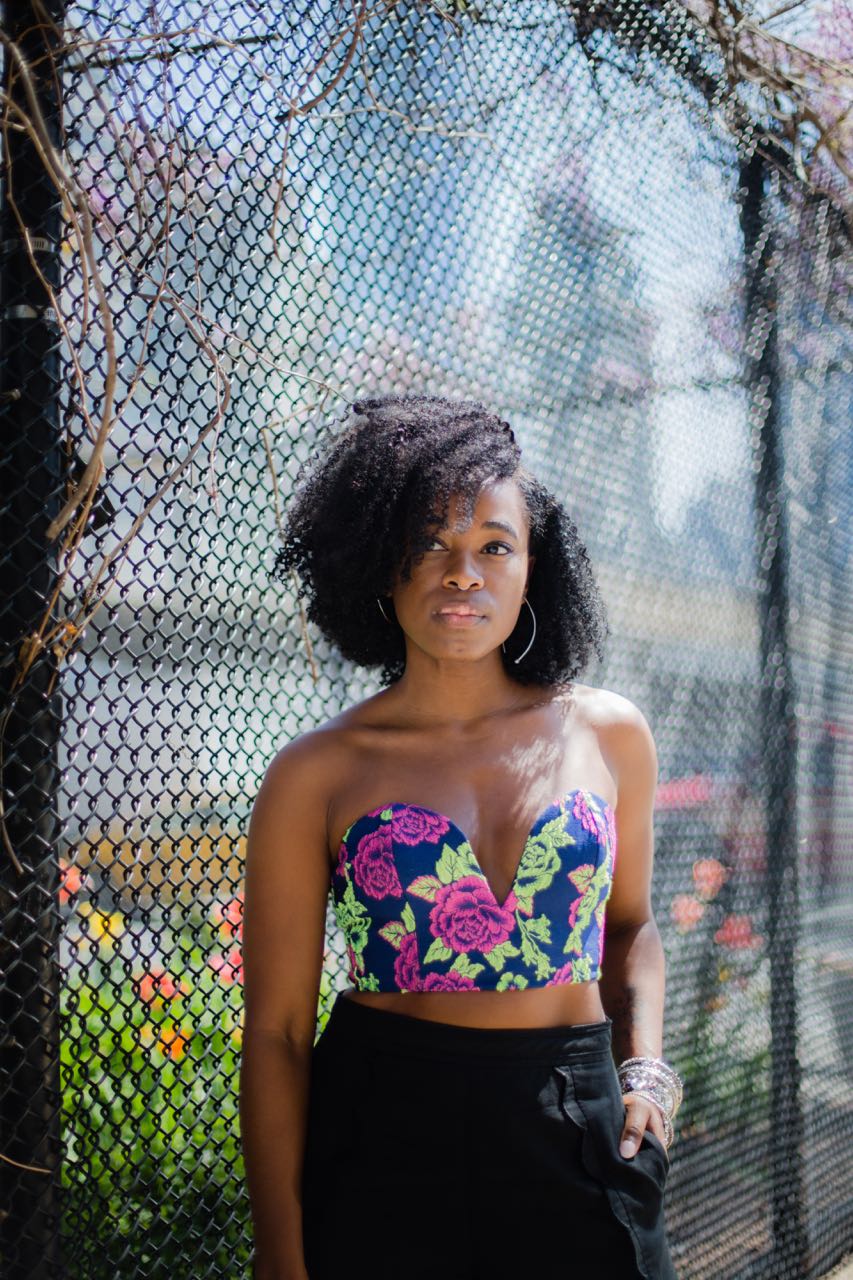 You're coming off of Dear Evan Hansen, which is a big juggernaut of a show. Did that feel like pressure to you? Did that change things for you?
There's definitely a lot of pressure. Broadway, in general, is pressure. And so, to go into a Broadway show is pressure enough, and then for the Broadway show to get good reviews, the pressure is on. And then for it to get nominated, the pressure just goes up full fold. It changes the way things happen and run in the theatre, on a larger scale and on the small, minute scale. So, going from that commercial massive hit of the season to this intimate play in the gorgeous Off-Broadway theatre, this has been a gift.
Those are two very different types of parts, which I would think would be exciting.
It is exciting. Especially being a black woman in New York, I find that there are different expectations between being in a musical and being in play. I find that when I go into plays, my age is never really a facet in the conversation. But I find when I go in [for musicals] and I start singing, and I go in for certain roles, my age becomes an issue; my race becomes an issue. I find that musicals are kind of handicapped by that right now. Handicapped with race, especially. I find that when I'm going into plays, it's kind of straightforward. The spectrum of possibilities becomes bigger. There's a whole mentality and mindset behind diversity casting in musicals. If it's not a black musical, it becomes a topic behind the table. I find that with plays, they're really okay with putting people of color as the frontline story. That's how I feel. That's my experience.
Something I ask a lot of actresses about is being in an industry that's into typecasting and putting you in a box. How does that affect you? How has it affected you on your journey since graduating school and having to deal with that, while also still figuring out who you are?
I find it's unfair to put an 18 year old into a conservatory environment and start to tell them who they are. Because, I find that I'm not who I was in college. As I've gotten older and graduated, I find that all the archetypes that they thought I would fit in really well with are not necessarily true. I think we do students a disservice when they're leaving school by saying, "Find your box, find your mold that you fit in, find your doppelgangers and whose careers could you emulate." When I got out of school, they were like, "Whoopi Goldberg and Fantasia are who I see your career being like." And I was like, "That just doesn't feel like me." But it's an inevitable process you have to go through as an actor and as you grow. You'll start to change people's minds, which is wonderful. But for the most part, typecasting is definitely a thing, and it's inescapable. And you get to decide as an actor, how much you want to take part in it. So doing Pumpkin is such a gift. And, I'm really, really glad that that's what came after [Dear Evan Hansen].
Do you feel like you've had any kind of decisive moments in your career of going, "I know people see me as this, but I'm not going to do that"?
That's been my last two years of saying, "I'm no longer going to be doing A, B, and C." I don't know if it's been apparent to anybody, but it's definitely a conversation I have with myself and I have with my team. There are certain avenues in which I'm going to make myself available. So, we'll see how it goes. It's a matter of really living in that and being it, and believing that it's achievable. But you have to, especially when you find that you're kind of getting stuck in the same thing over and over again. It requires sacrifice. I find that I've said, "No" a lot. I've said, "No" in the last five years since moving to New York way more than I ever said no in Los Angeles.
Other actresses that I've talked to have talked about how they sometimes feel like they're not taken seriously when they're talking to various people in the industry, or that if they say "no" to something or say, "This is what I need to be able to do this," either it's taken as a question, not a statement, or like, you're being kind of bitchy. Do you feel like you've experienced some of that?
I really had to adjust the way I talk to certain people in certain positions of power. As a black woman, I feel like if I express a need or a want, it has to be in a very specific way. It has to be in a non-aggressive or intimating way, which feels unfair because you just want to be able to get your point across and do it the same way with everybody. But the truth is, everybody needs to be handled a different way. To me, it's not too much about being taken seriously; I think it's the assumption that I'm being aggressive or I'm being confrontational, when in actuality, it's like "No, I want this to be great, so I am asking you for a request, an order, so that we can all look good. I feel like if Bradley Cooper were asking these questions, he would not have gotten a response from you that I got. Because I feel my request is actually very reasonable."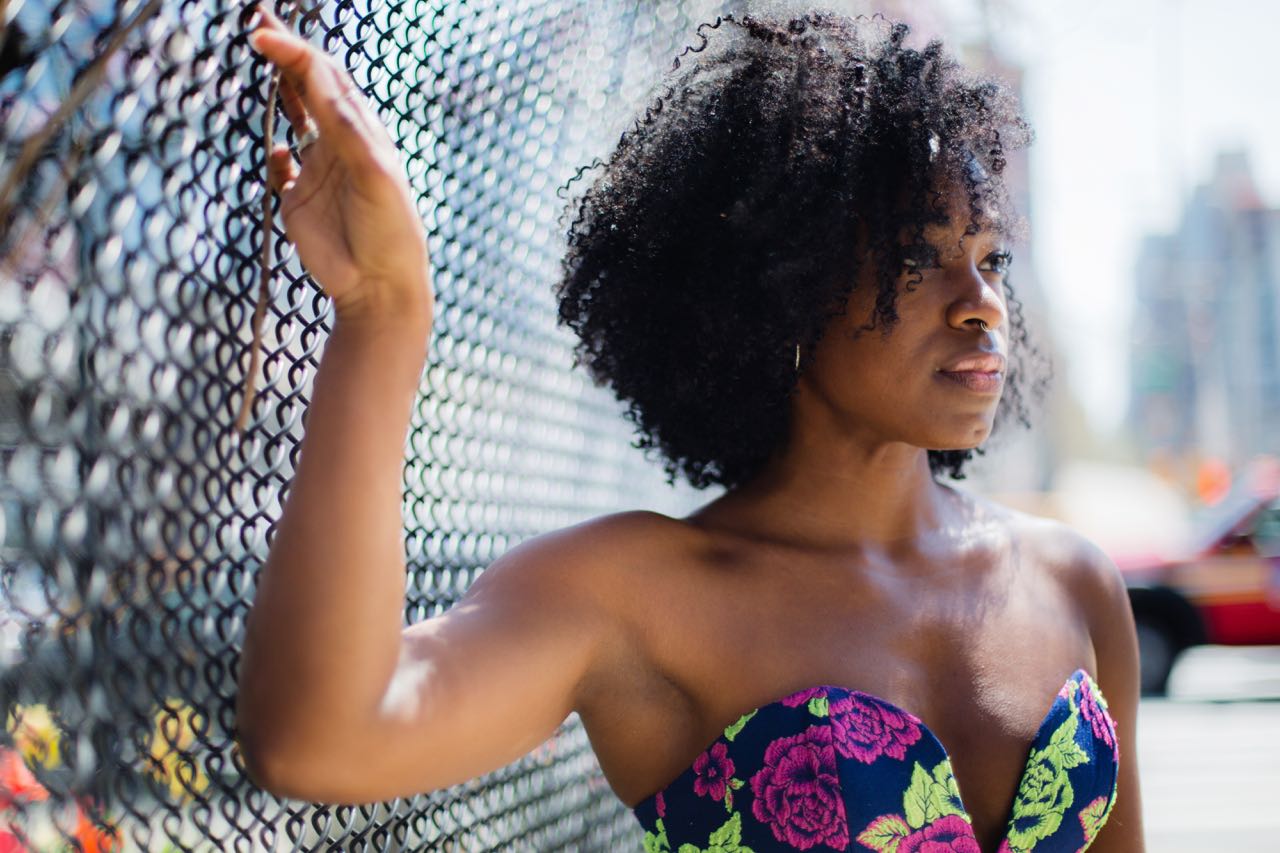 In the fall, you organized a fundraiser for Houston, and I was wondering if you could talk a little about that.
It was cool, especially in the midst of feeling conflicted after the election. Houston's my hometown, but of course, understandably I had some friends who were like, "How does that feel raising money for Houston, in particular?" Because it's a red state, and I'm not a red girl. My father is on the Board of Lone Star College, which brings education to lower income people, and I started talking to him about different organizations within Houston proper, which is very different from the suburban outskirts of Houston. He goes to these communities and attempts to offer education, which in his mind, he's like, "I'm trying to offer them income, that you know they don't have." We talked a lot about how kids are going to bed hungry, kids are waking up hungry, where do they get food? They go to school and get food. That's where they're getting fed. So for me, when I was deciding to raise money for Houston, I was like, "I want to raise it for that." I want to raise the money for those who don't have the insurance to fix their homes. Another thing my father told me is that the majority of low income families are white. So for me, it wasn't just about, "I'm going to do this for black people and not white people," but it was for the community. It was exciting. And to raise $35,000 for that was not at all what I thought I was going to do. In the end, when I was able to call the Houston Food Bank—after the Astro's had won by the way—it was such a good, celebratory moment on the phone with the administrative assistant. They were in such good spirits. It was a joy to do that. It was also a lot of work.
Are you considering doing more things like that?
I'm interested in being behind the table, absolutely. I feel like one of the biggest issues in this is, going back to what I talked about earlier with diversity casting within theatre and Broadway, is not so much that these people don't get it, it's that these people aren't Asian, they aren't Latino. They don't actually know how to have a perspective for anything other than being white. And there aren't enough people of color owning theatres and producing and in casting, especially. So the idea of being behind the table, for me, is very intriguing. We'll see where that leads and if it goes anywhere. But, I think in the midst of auditioning continually, and not seeing people of color behind the table when they're auditioning a person of color, I feel like this is a huge flaw, and why haven't you corrected this? So, being behind the table and getting to produce and direct is very, very exciting for me.
What are your professional dreams for the next five years?
I would love to make more money. I would love that. And I'd love to have some more agency over where things go for my career, and getting to make more decisions. When Ruben Santiago-Hudson found out that I wanted to direct, he was very happy to bring me into the room, and insisted that I AD Cabin in the Sky, while I was also performing in it. No one knew that I was assisting him with direction. At one point, when we were working on a big number, I got up from my spot in the rehearsal room, and went behind the table and people were looking at me like, "What is she doing?" Later they were like, "What was that?" and I told them, and they were like, "That's incredible." There was also Mandy Greenfield, and she was immediately like, "What can I do? What do you want to do in Williamstown?" She wanted to nurture that. I loved that when I started putting it out there, it started happening. I see directing as being something I really enjoy doing a lot.