The Task of Resurrecting Historic Plays by Women
Written by Victoria Myers
Illustrations by Desiree Nasim
April 28th, 2016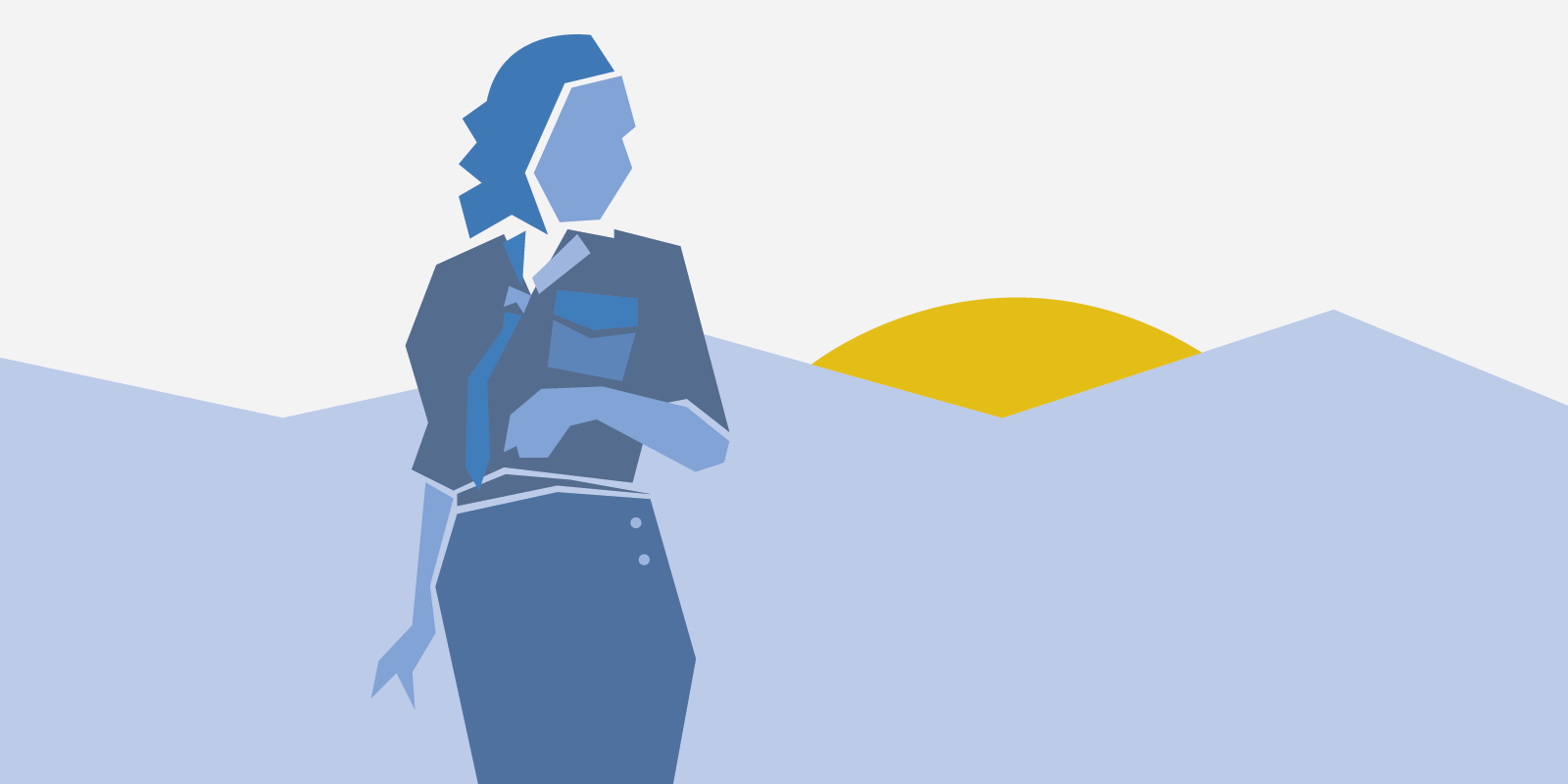 In 1944, journalist Martha Gellhorn hid in the bathroom of a hospital ship crossing the English Channel and became the only woman to land on Normandy Beach. In 1945, she was one of the first journalists—male or female—to visit and report from the newly liberated Dachau concentration camp. In 1946, she, along with journalist Virginia Cowles, wrote the play Love Goes to Press, which was characterized by The New York Times during a recent revival as a romantic comedy. How one goes from reporting on D-Day to writing a comedic play in two years, I have no idea. A basic Google search doesn't provide much information, but then again, the Martha Gellhorn Wikipedia entry only dedicates three sentences to Normandy Beach and Dachau under the section heading, "War in Europe and marriage to Hemingway" (oh right—she was married to Ernest Hemingway for five years).
Love Goes to Press is one of 62 plays featured in the library of History Matters/Back to the Future, an organization that advocates for college theatre professors to include at least one historic play by a woman as part of their curriculum. The plays range from Dulcitius and Paphnutius by Hrotsvitha in the late tenth century to Lorraine Hansberry's A Raisin in the Sun written in 1959. The writers include some women commonly taught, in addition to Hansberry—Aphra Behn, Rachel Crothers, Susan Glaspell, Clare Boothe, Lillian Hellman, and Alice Childress all have plays on the list—and some that anyone outside of a Women's Studies department would likely have to look up. Also notable is how many of these women also wrote in, and were many times better-known for, other mediums—Edith Wharton, Harriet Beecher Stowe, Edna St. Vincent Millay, Dawn Powell, Gertrude Stein, Daphne de Mauier, Carson McCullers, and, of course, Martha Gellhorn. Zona Gale became the first woman to win a Pulitzer Prize for Drama in 1921 for Miss Lulu Bett, an adaptation of her novel by the same name.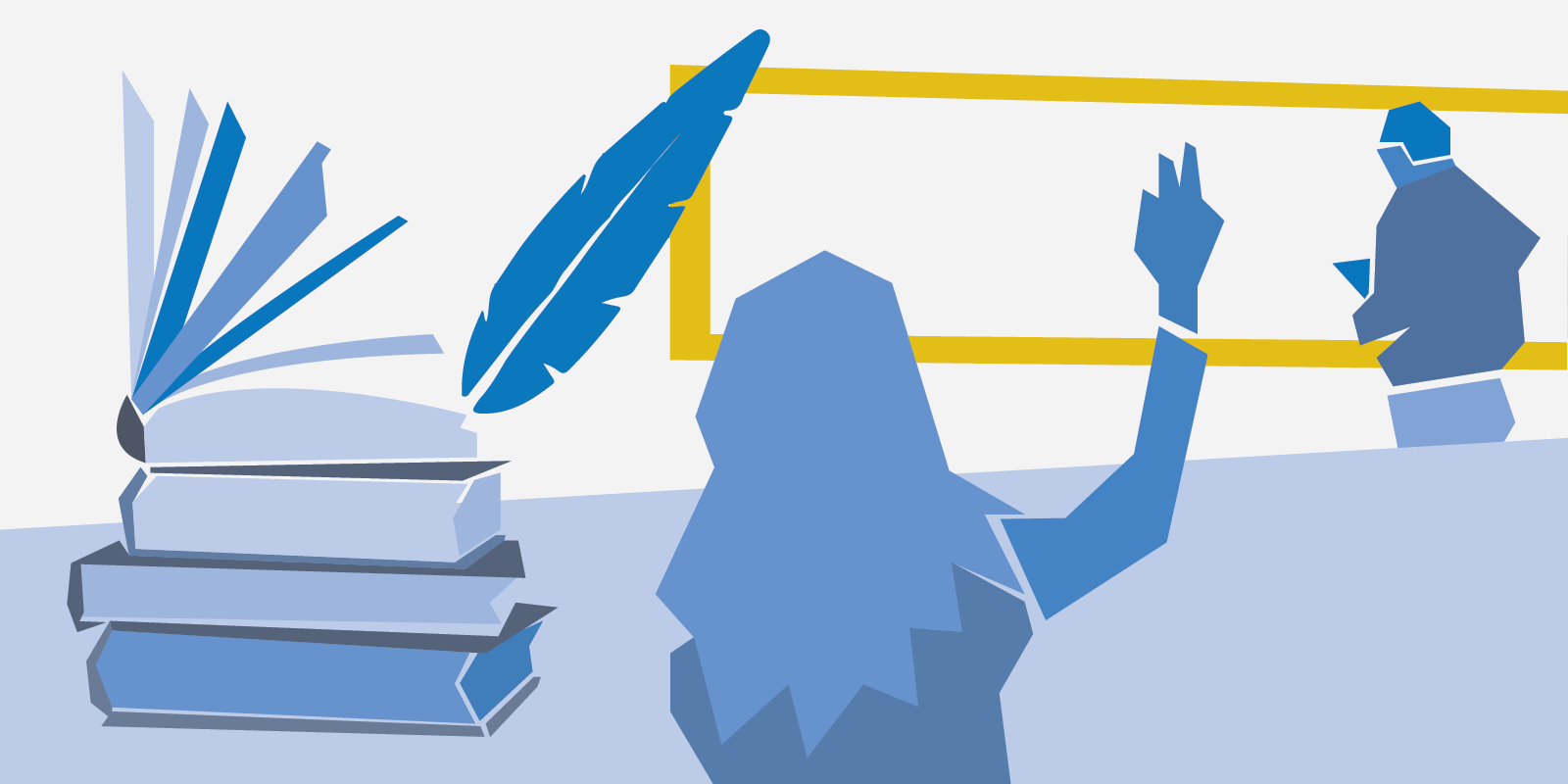 History Matters/Back to the Future was conceived by Joan Thorne after the publication, in 2009, of the Dramatists Guild study that looked at how many plays by women were getting produced. Their seminal study has led to the launch of numerous initiatives to address the lack of gender parity in the American theatre, ranging from organizations like The Kilroys, to individual projects like Sarah Rebell's #ReadingForParity. As has continued today, most of the dialogue at the time centered on how to improve things for female playwrights in the present and in the future, but Joan felt an important component missing was acknowledging and celebrating the contributions of women of the past—particularly that women have always been writing plays. "I found out that there was a tremendous heritage that was going un-touted and unnoticed. There were very few revivals of women's plays. And what I was interested in is that they weren't being studied. I just thought if more of the historical women's plays were taught or investigated in any way, if that were done in undergraduate programs, that would change the landscape," Joan said about the gestation of the organization. She started with two anthologies of plays by women by Judith Barlow, a professor of English and Women's Studies at the University of Albany, SUNY. Those two anthologies became the initial basis for the History Matters play library. After joining forces with other women interested in the project to form the steering committee, History Matters/Back to the Future was officially launched in 2012 with the goal of trying to get these historic plays by women included on the syllabi of college courses as part of a program called One Play at a Time, which provides dramaturgical resources for professors. So far, there are 150 professors participating in the program. One other important part of the group's mission was not only to focus on the past, but also to explore how the past could inspire the future, and thus a playwriting competition was developed. The Judith Barlow Prize is awarded to a student who writes a play inspired by something on the One Play at a Time list. The winner receives $2,500, a reading in New York City, and $500 for the professor who introduced the material. As Joan says, "If we use those plays to provoke a response in other plays written now, then we'd be doing what the past should do for the present and future—and that is to inform it, enrich it, and encourage it."
This year's winner of the Judith Barlow Prize is Lindsay Adams, an MFA student at the Catholic University of America. Lindsay's play, Her Own Devices, was inspired by Harvey, written by Pulitzer winner Mary Chase. As part of the award, there will be a staged reading of Her Own Devices on April 29th at the McGinn/Cazale Theater Theatre, directed by Jade King Carroll and hosted by Kathleen Chalfant. In addition to the Judith Barlow Prize, History Matters/Back to the Future is also in the process of implementing other strategies to make their mission more accessible and dynamic. Starting this summer, the organization plans to expand its play library and is taking on research interns to work on compiling more detailed and thorough dramaturgical information on all of the plays and writers. They also plan to make this information accessible on their website, and to add features such as a monologue and scene database that can be used for acting and directing classes.
Of course, advocating for the inclusion of historic plays by women in college courses is not without its complications, including making sure that academic quality and rigorous intellectual engagement aren't being sacrificed. There have been numerous debates in the academic sphere and beyond about how much the identity of the writer should impact what is being taught, and whether it has an effect on the student's engagement with the material. When asked about this, Joan said that their approach isn't didactic—they make the information available, and it's up to the individual professor to decide which play to teach and how to teach it. Amanda Feldman, program coordinator for History Matters, estimated that about 75% of the plays were taught for their social commentary and historical context, while the remaining 25% were taught for their literary merit and stylistic achievements. She cited a play like A Raisin in the Sun as being commonly taught for both reasons.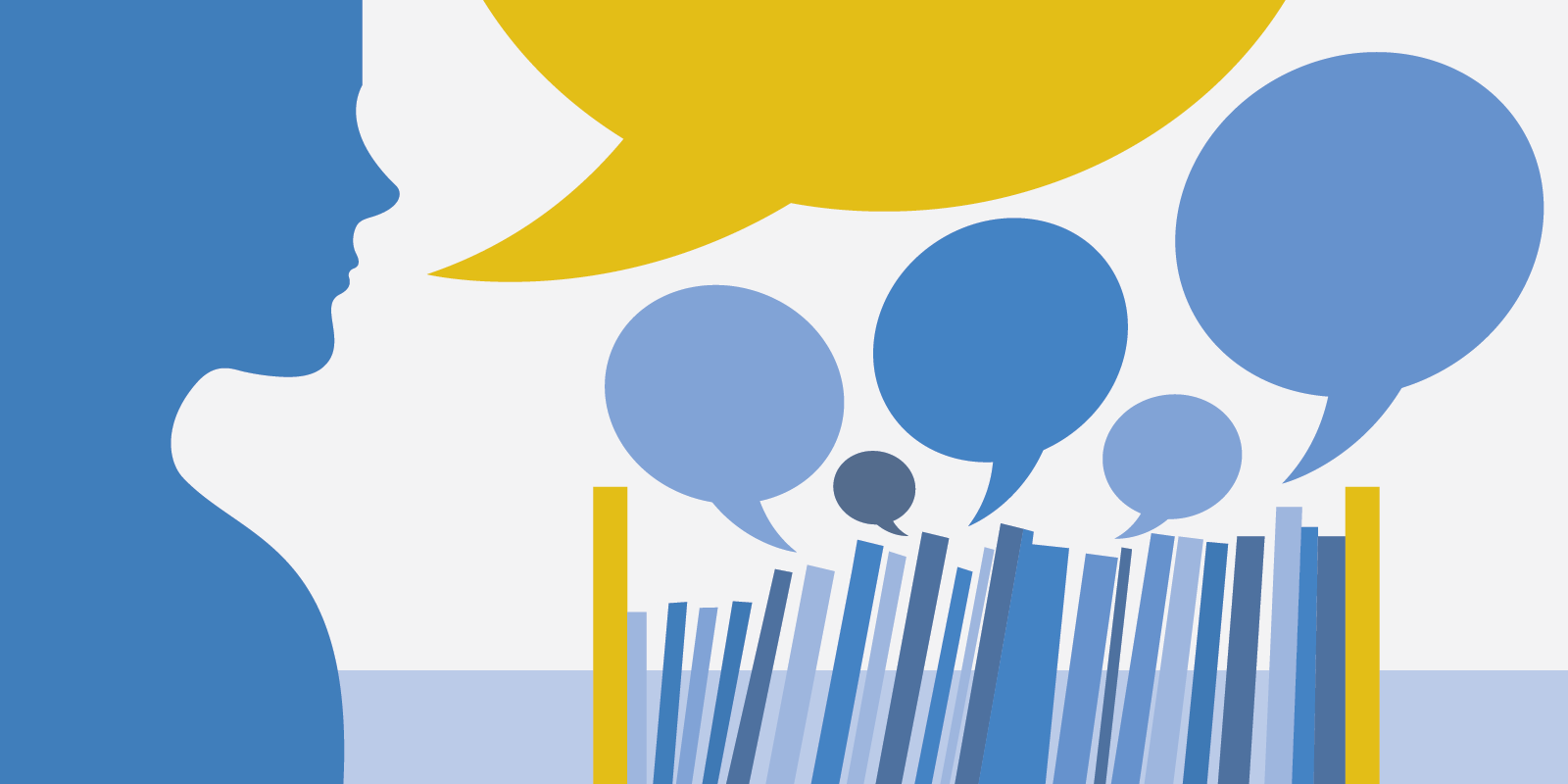 We were curious to know about plays by women—not specifically historical—that have had an impact on The Interval's readers (and a few of our former interviewees!), and if those plays were introduced to them in an academic setting or things they found on their own. Their answers are below.
"Afflicted by Laurie Brooks. This play is a depiction of the young girls who started the hysteria that led to the Salem Witch Trials. Afflicted shows us that when young people have no hope and are full of potential, but then don't have any control in their lives, then the results could be disastrous. And this is still true today. I found it on my own because I love early women's history—especially the Salem Witch trials."
–Natalie Asikainen
"As I became interested in directing in college, I knew I wanted to do plays by women with strong roles for women, so I could to help shift the gender imbalance in my school's theatre department (as with almost any college theatre department). I found Amy Herzog's 4000 Miles in the Drama Bookshop and decided to use it as my capstone, which I committed to immediately after reading the stage direction, "They smile. This is their thing," which struck an emotional chord with me. It's a sweet, specifically written, and exquisitely moving play about the intergenerational relationships between a grandmother and her grandson, young relationships, and how we cope with death. Amy Herzog creates characters that are fully alive in a way that makes me wonder how they're doing. The play taught me that some of the best plays don't have to try to conquer big issues or sound important; they can instead provide moving portrayals of people from whom we can learn a great deal."
–Abigail Barr
"I first heard of the play Wake by Carey Crim in February 2014, when I saw a breakdown for the production on Actors Access. The synopsis immediately drew me in. I submitted my headshot and resume for the role of Samantha (Sam) the daughter, and was delighted when I got an audition. When I got the script, I read it in one sitting—then immediately flipped back to the first page and re-read it. Crim's writing is evocative, smart, and deeply real, gifting each character with a distinct voice and a clear relationship to every other character. When I was offered the role of Sam, I was over the moon. Our cast dove headfirst into that story, led by a production team that loved the script as much as I did. It was an honor to be a part of that show. I'll never forget it."
–Allie Costa
"This is a really Sophie's Choice kind of question—there are so many female playwrights that have turned me upside down as a writer and really made me ponder what a play could and might be. If I must single one play out, it would be Fefu and Her Friends by María Irene Fornés. I was in a production of the play my freshman year of college, and I'm not sure I really understood a single thing that was going on in the play at a story level, but something about the language and the juxtaposition of scenes made complete emotional sense to me and jolted me awake. Ostensibly, it's a play about a group of female college friends getting together for a weekend to rehearse for a charity event they are creating, but it's also one of those plays that is about everything under the sun: gender roles, feminism, love, betrayal, psychological wounds, and the nature of female friendship. It's incredibly complicated and unexpected. It feels like a play only a woman could write. I think that's what drew me to the piece and to Fornés' other plays. Her voice gave me confidence in my own voice. It pushed me toward something authentic and deep. Fefu and her Friends wasn't a part of a class I took in college, but Paula Vogel had recently come to Brown, where I went as an undergrad, and she was a big fan of Fornés. She taught Fornés in her playwriting and literature classes, and that then spawned a lot of people putting up productions of her work. Paula was a big advocate of other female writers. I try to emulate her generosity and advocacy when I teach, too. It's vital to changing the status quo. "
–Cusi Cram
"I'm going to go with my first instinct on this one and say Eurydice by Sarah Ruhl. When I first read it about 5 years ago, it was the first time I had encountered playwriting that contemporary or stylized. Sarah Ruhl's plays often read like poetry, and Eurydice is probably the best example of this in her body of work. Eurydice and Orpheus have these beautiful long letters-as-monologues in which they express their love for one another, and she weaves the Greek myth in and out of this modern story she's created. The language is simple but evocative, and so distinctly Sarah Ruhl. She is my favorite playwright, and I have Eurydice to thank for introducing me to her work. I was cast in a scene from Eurydice in a directing class showcase at Hunter College, and I took it upon myself to read the whole play before we started rehearsals. I later took an acting and directing class with that professor (Mia Rovegno, who is also a professional director in NYC), and she is really the only professor I encountered as an undergrad who assigned a solid amount of female-written or female-centric plays as classwork. The lack of female playwrights (or really, any playwrights who weren't white dudes) in my syllabi really became apparent to me as I moved through college and started becoming more aware of all these writers whose work I had been missing out on. I don't think it's a coincidence that Mia is a young woman herself and has her students work with this material. In my last semester of college, I wrote a play that revolved around the Persephone myth, and I spent a lot of time trying to emulate Sarah Ruhl. While I don't think it always turned out well, I don't think it's something I would have even attempted had I not found that play."
–Dara Epstien
"One of the first plays by a woman that had a real, deep, emotional impact on me was The Clean House by Sarah Ruhl. It's the first Sarah Ruhl play I read, and so it's the first time I experienced stage directions having as much of a voice as the characters. It's something I think Sarah Ruhl does better than anyone else (her stage directions are so much a character in her plays that in the Women's Project production of Dear Elizabeth this year, they had someone reading them aloud at every performance). I remember encountering, "Virginia has a deep impulse to order the universe. Virginia arranges objects on the coffee table," and feeling my breath catch in my throat. I decided to read every Sarah Ruhl play I could get my hands on after seeing In the Next Room on Broadway and realizing I wasn't familiar with female playwrights, so needless to say it wasn't in an academic setting. I did, however, get introduced to Rachel Crothers in a theatre history class at NYU, and let me just say, if you don't know who she is, look her up as soon as you can. She was incredible."
–Danielle Feder (Interval staff)
"It's difficult for me to narrow down only one play by a woman that has the biggest impact. I can think of three plays that each had monumental impact. But if I had to pick one, as I do now, I'd say The Skriker by Caryl Churchill. It's a play that begins with this monologue from the Skriker, an ancient fairy, and then it settles into this world of two teenage mothers, Josie and Lily, except that these two worlds (the everyday and underworld) exist simultaneously. So there's this beautiful tension. It's also filled with language that is gorgeous, and imagery that is striking and bold. I had seen some of Churchill's work before. It was more that this play struck me in a way her other plays hadn't hit quite so hard, in terms of… emotional aesthetics. Like the play reverberated with me, on an internal level, that I remember. When I read The Skriker, I was studying playwriting with Erin Courtney. I was writing a play called ROSLOE, and each week I'd give Erin some new pages and she'd assign me a play to read. One week it was The Skriker, and it opened up this way of writing that felt so true to me, and aesthetically, it really spoke to me. I want to add that in college, I took an elective called "Women in Theater," and it changed my life. It truly gave me a room of my own."
–Amy Gijsbers van Wijk
"Eurydice by Sarah Ruhl has had such a profound impact on my work as an artist. Her beautiful love letter to her father as told through the Orpheus/Eurydice myth is poignant and full of the purest emotions. I worked on it as a sophomore in high school, as an actor (the Loud Stone) and a composer for an original score that worked in conjunction with the script. It was one of the most amazing experiences, and I had the great fortune of being able to work on it at such a young age. I keep going back to the magic that Sarah Ruhl was able to create in Eurydice, letting it inform my playing as an actor/artist in the New York scene (especially as a student learning how to approach the craft)."
–Holly Gould
"The play by a woman that has had the most impact on me would have to be Eurydice by Sarah Ruhl. I was introduced to the play in an academic setting—when I was a first year student at NYU's Graduate Musical Theatre Writing program. Donna DiNovelli, my playwriting teacher, brought the play into class. We only read an excerpt, but I was so taken with it that I read the entire play. It was 2006, and Sarah Ruhl had not yet become as big as she is now, so it was my first introduction to her as well. Yale Rep was doing the play, so I went out there to see it, and it was wonderful. That production then came to NYC the following year at Second Stage Theatre, and I saw it two more times. The reason it had such an impact on me was that I don't think I had ever experienced writing that was so poetic and yet still dramatic and theatrical. The play also came into my life when I was first interested in women's myths, and the retelling of myths from women's perspectives. The play was a major influence on my graduate school thesis musical, my subsequent writing, and what I believed to be possible in theatre."
–Shoshana Greenberg (Interval contributor)
"Kia Corthron's Breath, Boom gave me purpose. Until I saw that at Playwrights Horizons, I was pretty sure theatre was a lot of blond, rosy-cheeked chicks caught in love triangles or wilting under the weight of unrequited romance. And then here come Kia, talkin' 'bout some bad-ass black chicks in gangs, in prison, and in a cycle of violence that seems impossible to break. I was like, 'Sign me all the way up.' I basically owe that to the National Theater Institute at the Eugene O'Neill Center. They brought Kia Corthron onto campus and into my consciousness when I was studying there. It made me curious and excited enough to go check out that play the following spring. I've been eagerly following her ever since."
–Chisa Hutchinson (one of the judges of this year's Judith Barlow Prize)
"I would say Lorraine Hansberry's A Sign in Sidney Brustein's Window (1964), which I happen to be directing right now at the Goodman. It's a play she wrote to re-engage and activate white liberals, but I was drawn to it for the marriage she depicts at its center. It's an extraordinary play about commitment, both personally and politically, and discovering our true selves. Working on this play has also led me down a Lorraine Hansberry hole, which is a place all of us should reside for awhile. She was an extraordinary thinker, writer, activist, and a fearless woman. I actually was introduced to it in college when I went through one of those monologue anthologies you use to pick out an audition piece. Then years later, when I was teaching at NYU, one of my directing students wanted to do the play for her thesis and I thought, "Really? That ol' thing?" but when I started visiting her rehearsals, I was blown away by its relevance, and so very taken with its story." – Anne Kauffman  
"My favorite play written by a woman is Lascivious Something by Sheila Callaghan. This play struck me to the ground with the force of its sensuality and undeniable power. The characters in this play need to be seen, heard, felt, and they feel everything at its highest volume. On its surface, the story is about a disruption in a marriage, a story we've seen many times before of course, but Sheila writes about human interaction on such a visceral level, not just what we say but what we feel, need, dream, fear. The poetry and violence of it is uncontainable, in moments where time dashes back to a couple seconds before and we witness what the characters actually wish happened. They bite each other in the face, they grab knives from the breakfast table and stab themselves in grief. They love, hate, feel each other fiercely. It is thrilling. So much so that when I saw it at the Women's Project in 2010, I was not willing to part with it as just an audience member. A friend and I produced and acted in it a year later at a garden in Alphabet City, standing for Sheila's Greek island. I am so grateful I found this play… To think I was tired that evening, and contemplated not going! It was the shock of a lifetime."
–Leemore Malka
"When I sat down to answer this question, I immediately hit a roadblock: I couldn't remember reading or seeing a single play by a woman, ever. Surely this could not be. I like women's writing, I like plays, but nowhere in my record of every book I have read since seventh grade could I find an item that combined the two. Furthermore, I could only think of one play by a woman (A Raisin in the Sun by Lorraine Hansberry) included in my high school curriculum, and we didn't read it in my class. This was a disturbing realization, especially considering that I have read four plays this school year. Clearly, there is plenty of space for drama in our English curriculum, but Shakespeare dominates that space, with room for the occasional Arthur Miller. Meanwhile, female playwrights are excluded from the curriculum, perhaps because plays by men are seen as "universal," while works like Shange's For Colored Girls or Ensler's The Vagina Monologues are not. While the "universal" experience is exclusively male, so it seems will the curriculum and the canon be. Introducing women's plays to the classroom is the perfect way to change that. Showing young women and men that women do, in fact, write plays and books, and that those works are studied seriously sets an example to be followed. As for me, I've moved the plays by women that I do own to the top of my reading list. For now, I'll have to educate myself."
–Madeleine Nesbitt
"If we had been asked to write about a musical or television show written by a woman I could have named a dozen off the top of my head. Thinking of a play, however, was more of a challenge. Perhaps it's because I don't see as many plays as I do musicals, but more likely it's because there are not enough female playwrights being given recognition. I thought back to the plays I read in high school and college—both in English and theatre classes—and the only one I knew that was written by a woman was A Raisin in the Sun. I was actually introduced to Love, Loss, and What I Wore, written by Nora and Delia Ephron, via social media when Jamie-Lynn Sigler and Stacy London were in the Off-Broadway production. It's comprised of 28 different stories, performed by an all-female cast, relating fashion to their life experiences with family, romance, puberty, and other memories of things we all experience while growing up. Some of the stories touched on serious issues such as rape and cancer, while others were lighter, and discussed things like past fashion mishaps. It's not considered a comedy, but it is funny at times. Personally, I love things that can make me both laugh and cry; the balance of comedy and sentiment is important. I'm sure that everyone in the audience could relate to at least one of the monologues in some way, which really makes the experience more personal and memorable."
–Lauren Nespoli
"I remember encountering Top Girls by Caryl Churchill when I was at the British American Drama Academy's summer program, the July before my senior year of high school. I was blown away by the endless worlds of possibility and imagination in her writing; I hadn't conceived that it was possible to theatrically play with time and space like that, mixing fictional realities and mythical characters with contemporary plotlines and protagonists. I was fascinated by the intricate subtleties of her three acts and the brilliant ways in which the acts came together thematically. Perhaps most of all, I was delighted to learn about so many incredible female heroines, in literary tradition (such as Griselda) and history (such as Pope Joan), and it was thrilling to experience a play with such wonderful, empowering roles for women. Top Girls inspired me to write my own play that examined my society (UWS Jews in 2006) through the lens of contemporary characters and historical/fictional ones all interacting at a non linear, fantastical Shabbat dinner (which sounds crazy in retrospect… but remember, I was only 17!). I submitted the play and placed in a contest that Young Playwrights Inc. was doing. It was my first time receiving recognition as a playwright; I still have the certificate prize, which was signed by Young Playwright's founder Stephen Sondheim! All this to say that Top Girls was immensely influential, redefining my entire understanding of what was possible for a writer."
–Sarah Rebell (Interval contributor)
"Constance Congdon's Tales of the Lost Formicans was a revelation to me at 17. Her voice is so vivid and playful and the structure is beautifully strange. And the play is devastating—I remember crying in my bed after reading it. Formicans was also one of the first plays by a woman I'd ever read. At the time, Shepard was my God, and it was so inspiring to learn that there was a woman writing tough, theatrical plays that felt distinctly feminine, or at least closer to the way my consciousness operated. Later I discovered Churchill, Fornés, Hansberry, and Hellman, but Connie was my first woman playwright crush. I found the play in the Humana Festival collection, at my local library in Wenatchee, WA—is that possible? Later, I read that Tony Kushner loved Connie's plays and cited Formicans as an influence on Angels in America. That makes sense to me given its poetic structure and playfulness."
–Heidi Schreck