The Next Generation: Women's Project Theater's The Pipeline Festival
Photography by Emma Pratte
April 18th, 2016
For the next five weeks, we'll be featuring the women of the inaugural year of The Pipeline Festival presented by Women's Project Theater. The Pipeline Festival is the culmination of WP's Lab, a two-year residency for emerging female writers, directors, and producers that gives them the opportunity to develop their respective crafts. The Pipeline Festival matches a writer, director, and producer to present five new plays at various stages of development. Every Monday, we'll be featuring the team behind that week's play and giving you a peek at the American theatre's next generation.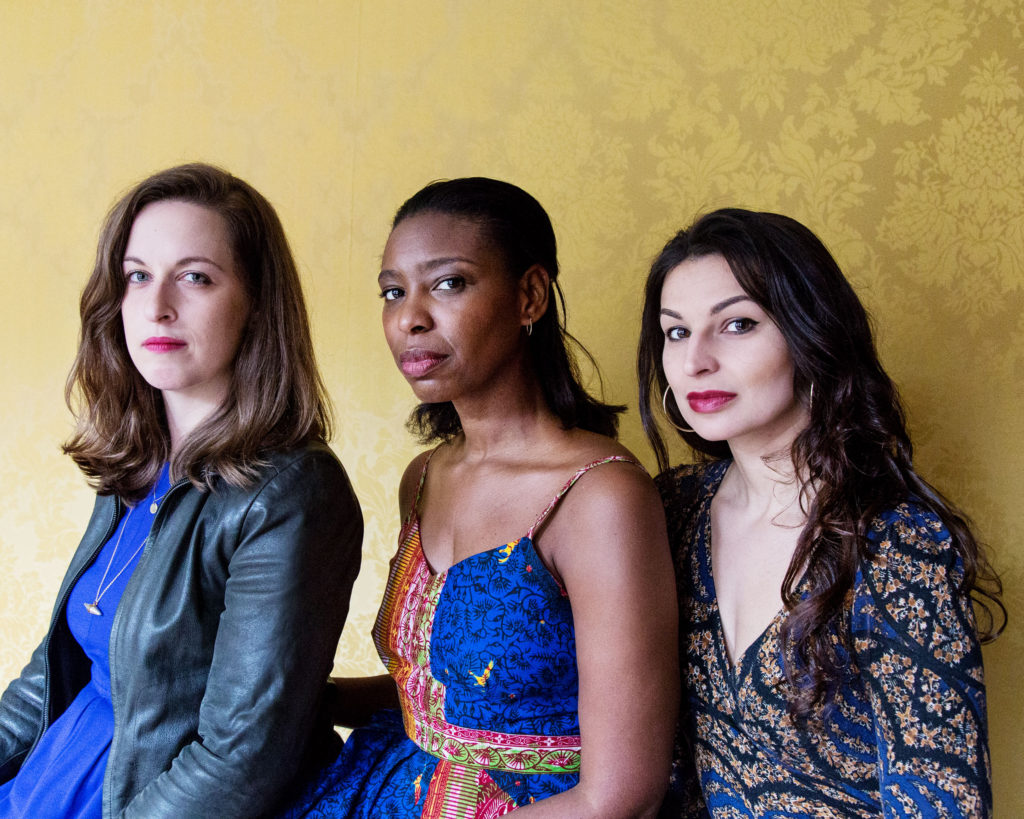 Week Five: Queens by Martyna Majok. Directed by Tamilla Woodard. Produced by Rachel Karpf Reidy. Runs April 21st – April 23rd.
"Martyna Majok, author of Women's Project's recent hit 'Ironbound,' continues her exploration of the people on the fringes of society through a fierce and funny new play about immigrant women seeking more than the American Dream. Don't miss this chance to see this award-winning playwright's newest work in its earliest stages."
On what they hope the audience will take away from the play…
Martyna: I always hope that people find value in what I'm making. That seems like a very capitalist idea, but I don't mean it that way. I hope that whomever I put onstage will be a character that an audience can feel compelled to join on a journey, someone whose story they can be drawn into. Especially if that character is someone that the audience member might not have usually sat down to get to know. Perhaps someone, for example, whose existence and security in this country is being actively threatened. I hope an audience is compelled by these women and where they are taking us.
Tamilla: We are so in process with the play, I think, [that] I'd love for the audience to take away from experiencing [with] the reading what we've been feeling in the room—a kind of leaning in, leaning forward into the tantalizing world Martyna has created, and wanting more and [being] willing to stay with it as long as it takes.
Rachel: It's so rare to see characters like the women of Queens at the center of the world onstage—and it's even more special when they're in the hands of a writer as ferocious as Martyna is. I can't wait to share their stories with our audience.
On being part of the Pipeline Festival process…
Martyna: I don't know that I would have written as much of this play as I have right now were it not for this opportunity. The play that I'd initially planned to work on, Cost of Living, was picked up for production this summer, and so I decided to write a whole new piece specifically for The Pipeline Festival. It's been more than a few sleepless nights, but a play is being born. I've really appreciated Lisa McNulty's support of what the play needs, as well as Tamilla, Rachel, and the actors' understanding of and enthusiasm for the process.
Tamilla: The unwavering support of this institution to the process has been astounding, wonderful, necessary, appreciated, and vital. Lisa McNulty just has our backs, and you know that from everything she says and does. Also important: the focus on creating opportunity for the play and the artist in the room beyond this particular process, so that a play (which takes a long time to mature into itself) continues to have the resources it needs to grow and become what it will be.
Rachel: I'll echo Martyna and Tamilla—what's been important about this process is that Women's Project has given us the freedom to let it be exactly what it needs to be. We're in the very early stages of this play, and we've had full latitude to structure our work around what we need.
On what they wish they'd known earlier in their careers…
Martyna: Be genuine and be open but trust shrewdly. Also, it's rarely a perfect world—at a certain point, there's only what you do and don't do with what you've got. Fight for what you want, definitely. But then, work with what you can get, and thank everyone along the way. As a playwright, what you have control over are your words and your story. Strive to use them as honestly and generously as you can.
Tamilla: Gosh, I learn something every day that I wish I'd known just yesterday or the day before. But maybe this: There are no shortcuts.
Rachel: Knock your work out of the park, again and again. Keep going. Say what you want and make the very most out of what you get. Make other people's lives easier when you can; they will remember. And trust your instincts.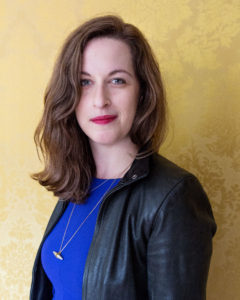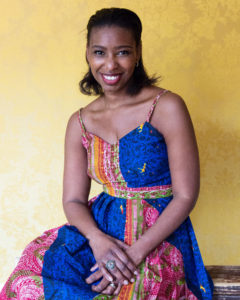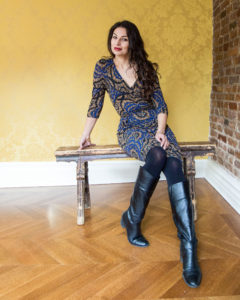 On how new play development can be improved… 
Martyna: More un-reviewed workshop productions. And being able to develop a piece with a team over time—or at least with the same director, if you've found your match—where you're deepening the story and its expression onstage by building off of what you learned together the last time.
Tamilla: New play development sometimes feels like a relay race, handing off pieces of the process to each other—playwrights handing off pages to directors to stage, and then to actors to act, and finally to audiences to witness. I think collaboration is important, and time in a room together to pull and tug, arrange, rearrange, sort and question together is useful, vital, and expands the method and theatricality of storytelling. I think directors' and actors' contributions to what a play becomes from one draft to another can be profound, and sometimes that contribution goes unacknowledged because we haven't quite found ways to talk about collaboration or create spaces where that can happen more often.
Rachel: Deepen the resources of new play development programs so they can be more flexible to what the work actually needs. One-day readings can only do so much. And, because I'm a contrarian, know when to stop developing the work and just produce it, even as a workshop or low-budget production. I started out as a producer with 13P, whose entire mission statement was, "We don't develop plays. We do them," because the playwright founders wanted to push back against the trend they saw of plays receiving endless development opportunities but never getting produced. I still think a lot about this—about how institutions can ensure that the opportunities they're giving to plays and artists are the right opportunities for the work at that moment.
On how to improve gender equality…
Martyna: This is playwright-centric, but I would call for a more diverse pool of readers for the plays. (Especially more people that do not come from wealth—especially, especially this.) Please assemble a range of perspectives for your jury. Please staff more women amongst them, and as your ultimate judges.
Tamilla: Hire more women. Hire them more than once.
Rachel: Cultivate the next generation by actively creating and maintaining space for them. Reject non-diverse lists and hiring pools. Look at your pipeline of rising artists and artistic leaders who are female, trans*, people of color, people from diverse socioeconomic backgrounds: what obstacles stand in the way of their growth and success, and how can you clear them? And support the institutions who are taking these steps, like Women's Project is with the Pipeline Festival.
For tickets to Queens click here.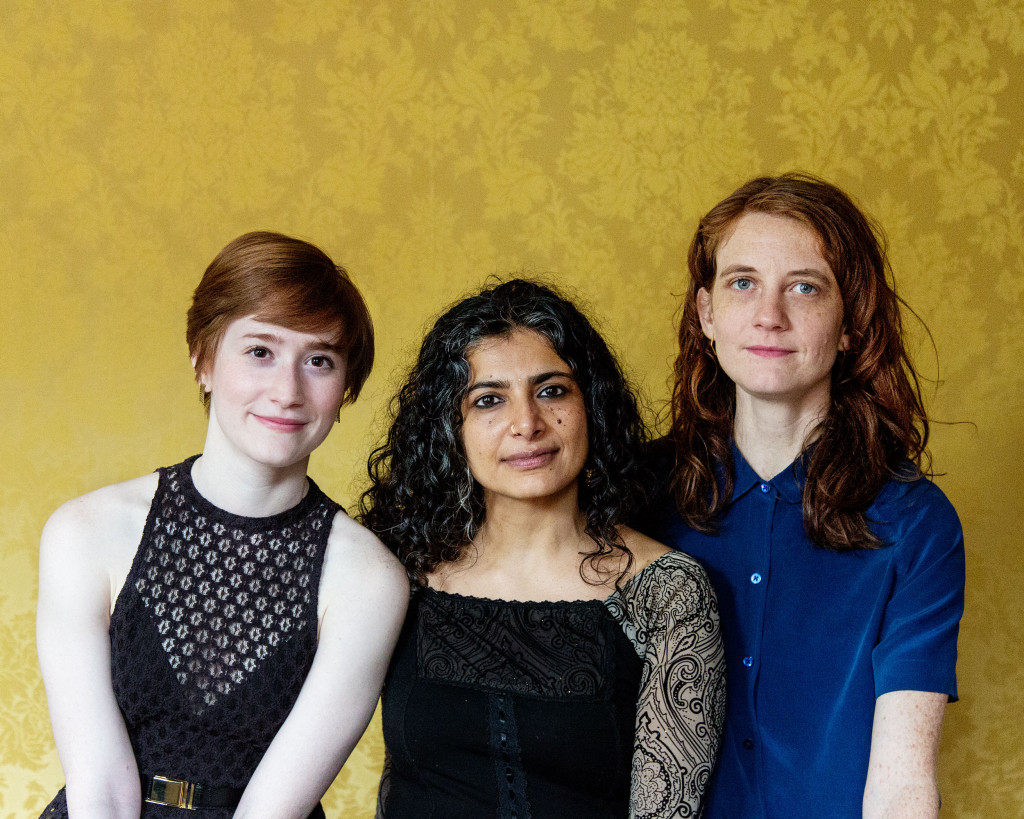 Week Four: The Rug Dealer by Riti Sachdeva. Directed by Lee Sunday Evans. Produced by Rachel Sussman. Runs April 14th–April 16th.
"When Raba Zacharai suddenly passes away, his daughter Shiraz inherits the prominent Persian rug shop he built in New Haven after leaving Iran in 1979. After diving into a love affair with a dangerously beautiful customer and discovering her mother's secret longing to return to her homeland after years in exile, Shiraz must negotiate the costly business of carpets, family, duty, and desire."
On what they hope the audience will take away from the play… 
Lee: I hope they walk away and want to go see a Persian rug in real life! I find the play to be such an imaginative and visceral look at what these rugs mean, in both practical and symbolic terms. I hope the play inspires the audience to think about the craftsmanship and legacy of these rugs in a new way.
Riti: I love what Lee said. Go see, touch, lie on a Persian carpet (even Biggie rhymed about Persian rugs)! A question I hope people ponder over a post-play tea is, "How to make love possible in a world full of injustice?"
Rachel: I agree with Lee and Riti. These rugs symbolize ancestry and tradition in a play that revolves around a young Iranian-American woman inheriting a rug shop. I knew next to nothing about the meaning of the designs before we began this process. Now, I could tell you the difference between a Gabbeh and a Nain. I'd like for the audience to consider the truths that these Persian carpets represent. 
On being part of the Pipeline Festival process…
Lee: Two things: I think it's enormously important (and exciting) to stage a play before it's "done," and to bring audiences into the development process while the play is still evolving. In combination, these two things make up the ideal development process and they are both happening at the WP Pipeline Festival. The reason I think it's so crucial to stage new plays during development processes is so that we keep utilizing the power of staging and visual storytelling in the process of crafting what the audience's experience of the play can be. A play is ultimately the composite of all these elements—text and performances and staging and design—so when you get to see how these other elements contribute to the experience of the play's story and emotional impact, you can end up crafting something much more complex and aesthetically sophisticated when you take it to full production.
Riti: Working with collaborators who make the text live off the page—the director, producer, actors, designers, the unsung people behind the scenes. The other day, I heard our stage manager, Eric, and assistant stage manager, Alfredo, talking about using real liquid in the teacups and how/when to refill between scenes. That is the kind of planning and precision involved in developing a new play versus developing a new script. It takes a village. I'm not interested in writing the perfect script. I am interested in how, together, we create a compelling, even magical, theatrical experience.
Rachel: I think that the Pipeline Festival is so vital because it doesn't put pressure on creating a finished product —it puts the work at the center. Riti and I were talking the other night about why our group chose The Rug Dealer in particular, and I recall one of us saying last summer, "It's not about writing the script, it's about developing the play." It is a gift from the Women's Project to have the time and resources to focus on the storytelling and then share where we are at in the development process, wherever that may be, with an audience.
On what they wish they'd known earlier in their careers…
Lee: That impressing people is not important—connecting with people is important. I am actually pretty shy and felt a lot of pressure to have something remarkably interesting about my personality that would make people want to spend time with me. When I realized that I should actually just connect with people about all the things I care about, and trust that would lead to genuine collaborations and friendships, I was freed up from a lot of unnecessary nervousness.
Riti: To have gratitude for every opportunity, no matter how small or inconsequential it seems. To cultivate genuine joy for the success of others.
Rachel: Not to wait for permission. At the beginning of my producing career, I would politely run everything by my creative team; I wanted to make sure that everyone was always happy with the decisions I made. Ultimately, I learned that as the producer it's my job to make some decisions on my own and trust my gut.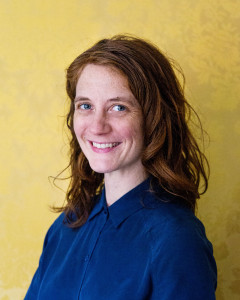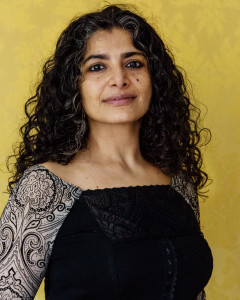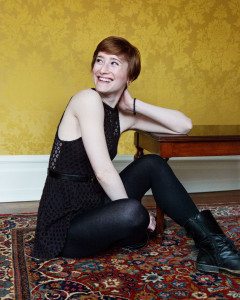 On how new play development can be improved…
Lee: I hope this doesn't sound arrogant, but I would encourage everyone involved to more highly value the contributions of the director from the very beginning of their collaboration with a writer. A director's work during early development phases of a project can often be rather invisible; it happens in intimate conversation with writers and in subtle direction of actors, and seemingly simple choices about how to stage a simple reading. But over the course of an entire development process, the conceptual prowess that directors put into each of these steps is an enormous amount of creative work and has a substantive impact on the play that audiences will eventually see.
Riti: Fund more opportunities like WP's Pipeline Festival. This is thoughtful, progressive, put-your-funding-where-your-rhetoric-is, play development. It is bringing together the various ingredients that make a play. The text is just one ingredient. Sitting around a table for a day, two weeks, a year, and reading a script aloud and talking about it are ways to approach rewriting, but that's not new play development. Also, I would take money out of the military budget and put it back in the arts (I know, that's so 70's).
Rachel: Get the plays (and musicals too) on their feet faster! Incubation is important, but only to a point. You discover so much more by actively doing—hence, the Pipeline Festival.
On how to improve gender equality…
Lee: Figure out a way to provide affordable childcare for freelance artists at all stages of their career. This should be available to men and women, because it's not only women who are responsible for childcare. But in particular, women in their 20s and 30s need access to meaningful childcare options, because we are often the ones choosing between having a child or pursuing ambitious goals during this critical career development period (if you don't think there's a trade-off there, please call me; I want to talk to you). Women at this age aren't often "powerful" enough to be making significant financial sums from their work or to be calling the shots about the production schedules of projects—but it's at exactly that point in our careers when we need to be able to pursue work of the highest caliber, which often requires long, irregular hours. I hope the industry values the contributions of young women artists enough to corral the various resources in our community to make a meaningful systemic change in this department.
Riti: Improve gender equity in the world outside theatre. As much as we would like to believe we are more progressive, that the theatre industry reflects the culture we live in, it is not the change we seek in the culture. Hold theatre industry decision-makers and gatekeepers accountable for pushing for gender equity, in play content and in professional practice, as a social/political/economic imperative. Last but not least, encompass, account, and advocate for cis and trans women of color, otherwise, it is not gender equity.
Rachel: For me, it comes down to how our industry is cultivating the next generation of artistic leaders. It had never occurred to me before college that I could be a theatre producer—almost all the producers I heard of were men. I believe that if we have more women and people of color in positions of authority, the more likely it is that others will aspire to those positions. And that can have a ripple effect. I do think this is beginning to shift, but there are still so few fellowship opportunities currently in place for early career producers (let alone female) to take risks in a supportive and productive environment. WP is one of a small handful, and I thank my lucky stars to have been a part of the Lab. I hope that more organizations follow suit.
For tickets to The Rug Dealer and the other plays of the Pipeline Festival click here.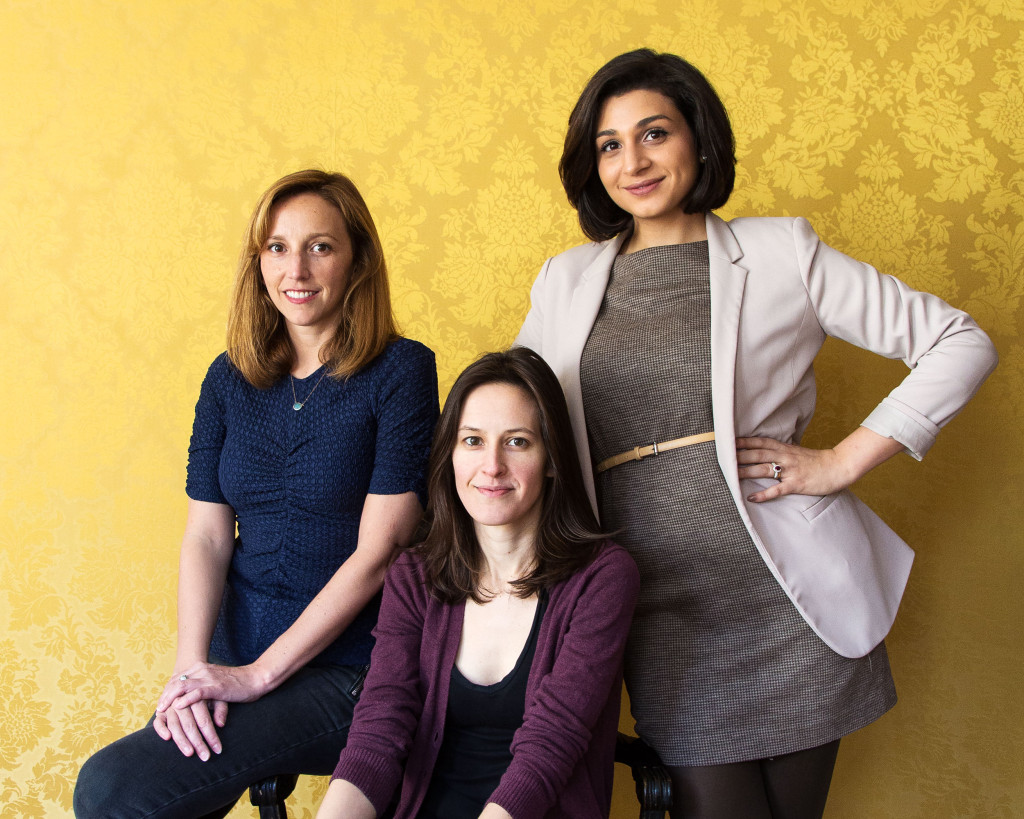 Week Three: Kings by Sarah Burgess. Directed by Adrienne Campbell-Holt. Produced by Pearl Hodiwala. Runs April 7th–April 9th.
"A first term congresswoman worries for the state of our republic when she experiences Washington's political fundraising apparatus up close. When she doesn't play along with lobbyists, her numbers suffer, and her party tries to push her aside. Tries."
On what they hope the audience will take away from the play…
Adrienne: Follow the money. Let's think critically about who gets to be a politician and who governments serve. Also, politicians and the people that work with/for them are just people… who maybe even got into politics because they wanted to effect change—why and how does the current system make it very hard for anyone to hold fast to their integrity and to get anything done?
Sarah: The play is in such an early stage. I hope they think it's funny when it's funny (if it's funny, I don't know if the writing is funny at this point). And I hope the play is, even at this early stage, dealing with topics that our audience finds engaging, because they are topics that our audience might read about on their New York Times app as they try to go to sleep at night. Or something less creepy than that—just saying I hope the play feels relevant.
Pearl: I am a big fan of theatre that makes you reconsider preconceived notions. Sarah has the ability to make audiences more informed without them knowing it. You can come out of her show with a clear idea of a complex concept. Being from Australia, when I moved to the US I had to learn about American politics from The West Wing and House of Cards. Kings takes the complicated world of campaign finance, takes it apart, and hopefully the audience will come away questioning what they think they know.
On being part of the Pipeline Festival process…
Adrienne: As a director, I love the time in the room—with the actors, with Sarah, with odd props and clunky staging and making choices that ultimately, hopefully, reveal the story we are all trying to tell.
Sarah: Working in a rehearsal room with actors (especially actors as wonderful and smart as Larry Pine, Jess Love, Quincy Tyler Bernstine, and Charlie Socarides) and a great director like Adrienne, I can see the flaws in an early draft. And then to go before an audience—to feel the moments when they're engaged, and the moments when they're obviously extremely bored by my writing.  That's the sort of direct feedback you need in order to make your play better.
Pearl: I think [the most important part] is getting the play on its feet in front of an audience, to get their reactions in the room. It is also important for the playwright to see a show with production elements, how all the creative elements can impact a show. There are very few opportunities to get a show up on its feet like this so, so early in its development.
On what they wish they'd known earlier in their careers…  
Adrienne: Don't worry so much. Follow your nose and your curiosity and you'll stay stimulated and keep growing.
Sarah: 97.9% of the US population can read and write, so if you want to be a writer, you're basically trying to get paid to do something almost everyone else is capable of doing. You will have to put a lot of work into the play you're writing. Having a "unique point of view" is not enough. Everyone has a unique point of view. There should be some reason why you're willing to ask people for 90-120 minutes of their time. If you don't feel that way, at a certain point, you need to stop working on the play and look for something new to write.
Pearl: The power of networking. All of the jobs I have worked have been recommendations from someone.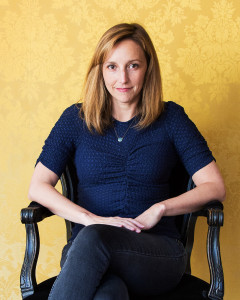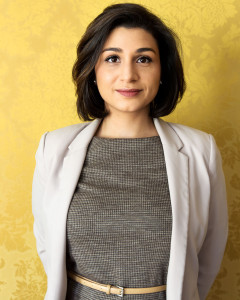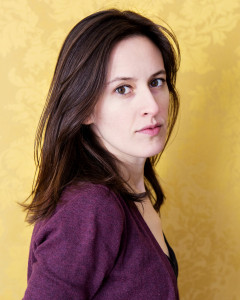 On how new play development can be improved…
Adrienne: Fewer readings.
Sarah: I don't know, I just need to improve my new plays.  Certainly it would have been helpful for me to have a play produced earlier in my career, so I'd understand the basics of that process.  So maybe more low-scale productions?  That's easier said than done, though; I realize money doesn't rain from the sky.
Pearl: More programs like Women's Project's Pipeline Festival, getting shows early in development up on their feet, and the resources they need.
On how to improve gender equality…
Adrienne: I said this before in my Interval interview but I stand by it: I would like to encourage all of the theatre artists that are creating characters, costuming characters, directing actors, producing, and marketing plays to delve deeper when they're thinking about the characters that they present on stage. I'm not just talking about female characters, I'm talking about all characters. About gender, ethnicity, sexuality, spirituality… all of the deeply nuanced stuff that we're all scared of and politically correct about. Let's not fall into the easy caricatures we all recognize and, for a long time, have been asked to accept. Instead, explore the dynamism of humanity—the contradictions, the messiness, the grey area.
Sarah: Women's Project deserves support for the work it does on our behalf.
Pearl: Support more early career female theatre makers. The more support in the early stages, the more of them will move through the pipeline, and hopefully as they move on, they will pull others up with them.
For tickets to Kings and the other plays of the Pipeline Festival click here.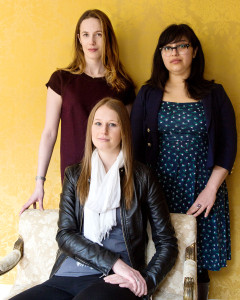 Week Two: Veil'd by Monet Hurst-Mendoza. Directed by Sarah Krohn. Produced by Kristen Luciani. Runs March 31st–April 2nd.
"16-year old Dima has a rare skin allergy that compels her to hide behind her mother's old burqa. Her parents worry she's lonely and wish they could give her the perfect American upbringing they imagined when they left Afghanistan. But they don't know about Dima's secret friends: Elliot, a self-described beatnik who spends his days hawking poems on the street corner below her window, and a talking nurse shark named Speedo. With a little encouragement from her fairy god-shark, Dima and Elliot's relationship begins to blossom—but can Dima really expect a happy ending?"
On what they hope the audience will take away from the play…
Monet: I hope that audiences will feel compelled to re-examine their perception about a culture we have alienated and villainized as a whole because of the horrendous actions of a few. At its core, Veil'd is a play about family, coping, and coming of age—all of which are universal stories to the human race. But when you add a burqa into the mix, the play gets looked at differently. Just like Dima projects her imagination onto her burqa, I'm interested in challenging what American audiences will project onto this article of clothing that is weighted with varied meaning for many people.
Sarah: Veil'd is a beautiful story about finding your way in the world. It's
also a story of young love, and it has a magical talking shark. I hope
it makes audiences smile and maybe even melts a few hearts.
Kristen: Theatre is a platform for discovering and confronting ourselves and the world around us. I hope audiences come away from Veil'd assessing, discussing, and perhaps recalibrating their preconceived notions and beliefs about certain people, ideas, or social constructs. Through witnessing and living this story from these characters' eyes, I also hope audiences take away a desire to both examine any of their own self-imposed restrictions and to challenge their comfort levels.
On being part of the Pipeline Festival process…
Monet: I think getting a piece onto its feet is vital to the artistic process. You learn so much from having actors and a director in the room, moving freely, working with the text from memory, and creating together. When you add designers, the world becomes tangible, and for an image-oriented writer like myself, suddenly everything becomes clearer. A truly strong collaborative process breathes life into the work that you simply can't get in a roundtable reading.
Sarah: I love pre-production and rehearsal because you're forced to make
concrete choices about the most seemingly impossible moments. In this
script, a fish tank explodes, but how does that actually happen on
stage? It's an exciting leap from the theoretical to the tangible. I
also can't wait to have an audience, because an audience teaches you
so much about the play.
Kristen: The WP Lab gave us all the opportunity to develop work through production. It's a huge undertaking for WP to support these artists and plays in a workshop production capacity, while simultaneously stripping away all of the normal pressures of production—financial, critical, and otherwise. WP is purposefully choosing to reject so much of what other institutions impose on their artists and their work in service of allowing us to more fully explore and develop these  plays in a safe space, while also honing our professional skills and processes on our own terms.
On what they wish they'd known earlier in their careers…
Monet: I wish I would have placed more trust in the uniqueness of my voice earlier. When I was in my early 20s, I was convinced that a "good" play followed a specific dramatic formula, and that if I deviated from that structure no one would watch or produce my plays. But just like there is an audience for everything out there, there is no specific formula or path you have to follow to express yourself creatively and be successful. No two persons can write the exact same play, so why limit yourself? And on that note, don't compare yourself to other people! Push yourself, yes, but never compare.
Sarah: One thing I've come to realize is that if I'm questioning whether a
staging choice I've made is right, it probably isn't. It's important
to trust your instincts.
Kristen: The theatre community is built on and operates through relationships first and foremost. This is encouraging, but can also be somewhat difficult to navigate unless you know to build and nurture those relationships early. You may write—or want to direct or produce—a terrific play. But getting it into the right hands, finding the right resources to help bring it to life, and securing support for it requires leveraging relationships. The theatre is inherently collaborative, and that notion extends into all facets of development and production. I also feel that genuine personal relationships with colleagues lead to more interesting, efficient, and effective professional and business dealings. You can't (and shouldn't) do anything in the theatre alone. It's a community for a reason. So build relationships early, build them genuinely, and protect them passionately.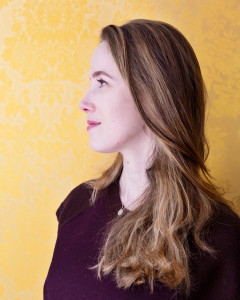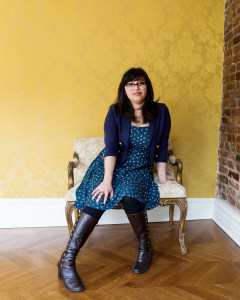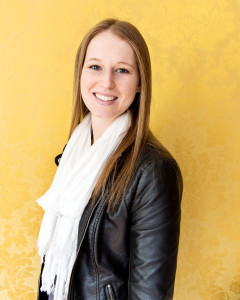 On how new play development can be improved…
Monet: New play development can only improve if we have access to a wide variety of new plays. This means giving ample opportunity and consideration to plays by women; plays by people of color; plays that give a platform to issues that we aren't used to hearing [about] or make us uncomfortable; plays that are risky to produce. Ultimately, these types of stories push boundaries, and everyone needs a good push to grow.
Sarah: More workshop productions of new plays and more involvement of
designers in the development process. Readings are useful, but they
aren't the only way to develop a play.
Kristen: What WP and the Lab are doing for artists and their work is incredible and I would provide more opportunities like it in as many places as possible. Plays are not meant to exist solely on the page. So giving artists the practical tools and resources to investigate a play on its feet and with some production elements helps to inform the development of a piece further. Allowing artists the time and freedom together to flex and develop their own artistic skills in a supportive environment is also invaluable. By supporting and nurturing artists who create and develop work, you also nurture and improve new play development in general. 
On how to improve gender equality…
Monet: We need to actively invest more in female artists. That means creating more opportunities for female artists to have exposure, hiring more female artistic and creative staff, and seeking the funding to ensure that they are fairly (and equally) compensated for their work. Got a Board? Recruit successful women to join the cause and help others succeed. Audiences should also get into the habit of supporting female artists when they're buying tickets to shows. Look at the program—check out the creative and artistic teams. There's so much good work out there, why not take a few extra minutes to see who you're supporting? Extraordinary female artists are out there, but it requires active thought on the part of everyone to make sure their voices are heard.
Sarah: We need more organizations to make it a priority to produce work
written and directed by early career female artists the way the
Women's Project is doing with this festival. That's the only way we'll
find our way into the pipeline.
Kristen: Keep the conversation about diversity and parity at the forefront of our collective consciousness and actively resist homogeneity in the teams I build, the stories I tell, and the artists I support. While theatre is inherently an imaginative art form and artists will and should stretch the scopes and boundaries of what they create, diversity on any project and any team—whether it's diversity of race, gender, class, religion, whatever—breeds inspiration, insight, and healthy debate that will better serve the work and the process. Diversity is the best defense against similitude and myopia in the theatre—we need it in our art and our institutions.
For tickets to Veil'd and the other plays of the Pipeline Festival click here.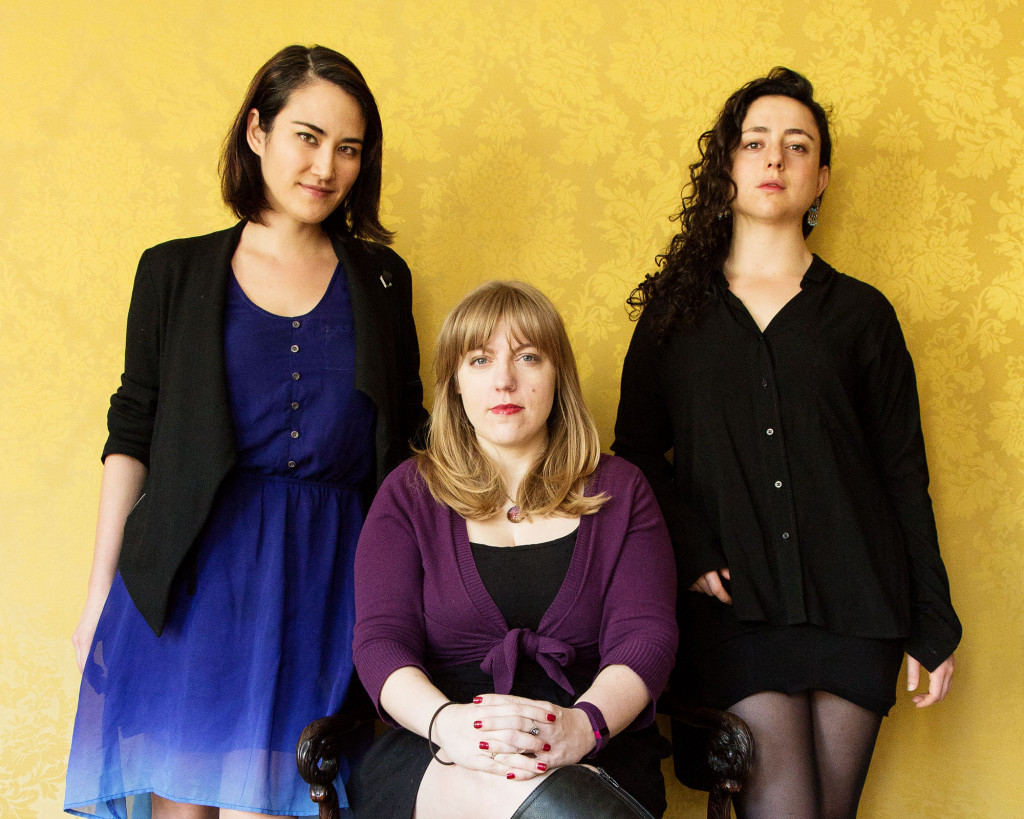 Week One: Cygnus by Susan Soon He Stanton. Directed by Danya Taymor. Produced by Liz Olson. Runs March 24th–26th.
"Cydney believes an angel rescued her from an ineffable trauma, and the truth may prove stranger than she imagines. In this mythic, hilarious, and poetic new play, Susan Soon He Stanton spins a dark fairy tale where a burnt feather may illuminate the possibility of a divine intervention."
On what they hope the audience will take away from the play…
Danya: This is always a tricky question for me to answer.  I hope that the audience experiences some kind of catharsis in the watching of the play, a release or a revelation; something that connects to them on a primal level. So much of what is wonderful about the play are the elements of it that tap into our primal nature—the self before thought. I hope that this workshop production does the same thing.
Susan:  I am interested in creating two distinct realities in this play—one mythical, larger than life, and the other ordinary and somewhat bleak. Neither version of reality is completely satisfactory, and I hope an audience can embrace that both realities are possible to exist simultaneously, that they do not have to choose one answer.
On being part of the Pipeline Festival process…
Danya: What is most remarkable to me about this process (and tons of credit must be given to Lisa McNulty, Stephanie Ybarra, and Shelley Butler, and all my fellow lab members) is that we have been given the gift of choice. Each playwright, director, and producer team was allowed to tailor this festival to the needs of this particular group of people working on this play at this moment with these resources. I am sure that the final result for each group will be totally different, and that is a remarkable thing. We've been encouraged to create our own adventure, and for me, that's been such a joy, and I believe it is good for the work too.
Liz: The team—playwright, director, and producer—have been important to me. Often producers come into the process pretty late but we can serve as a great sounding board if utilized during the development phase of a new play.
On what they wish they'd known earlier in their careers…
Danya: To believe in myself. We've all made a choice to pursue this life, this career, this art form. We should own that choice, believe we can succeed, and go towards the opportunities that draw us in. I think it is important for young artists, especially young women, to develop and learn to own their sense of self and confidence.
Liz: I think that your reputation matters more than you think. It's a small community, and you never know where people will end up. I don't think it's something that we emphasize enough to young people entering this field.
Susan: Unlike certain other careers, perhaps like being a lawyer, there is no set formula. There's no "get into the best, right law school, then best firm, etc, to become partner." There are so many different ways to get your play produced. Some playwrights are discovered very young but burn out. Another writer could spend fifteen years in obscurity writing a play that could change American Theatre. This unsurety is incredibly frustrating, and I would tell my younger self to stop fretting about awards and accolades, focus on the writing. Find people that you admire and want to make work with, then stalk them and try to convince them to collaborate with you.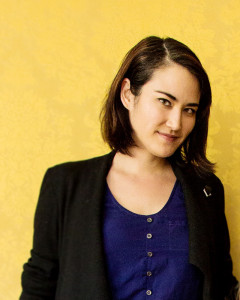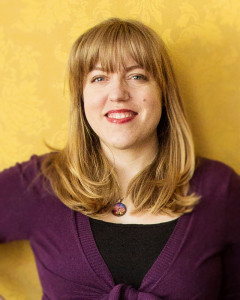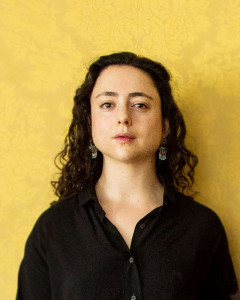 On how new play development can be improved…
Danya: Develop plays less. Let them have productions sooner. Let the playwright's voice be strong and unadulterated. Production is where growth happens.
Liz: Actually investing resources in letting artists explore. Sometimes utilizing design elements or hearing the words out loud is a powerful part in the development of a new play that is hard to come by.
Susan: I agree with Danya. More productions and less development. What I really love about this Pipeline series is that WP and Lisa McNulty have created a unique opportunity for each of the teams to figure out what they want from their production. To serve the world of Cygnus, we are focusing on how to tell the story visually and aurally, and so it was necessary to stage the play completely. For some of the other teams, it was important to be flexible and rewrite, and to accommodate the new pages, there may be scripts in hand. Each individual team is creating something very specific to serve the play, and it's exciting to watch all of these different processes unfold.
On how to improve gender equality…
Danya: Hire more women at the top—for commercial productions, as artistic directors, executive directors etc. Once there is parity at that level, I think the rest might even out.
Liz: I think it takes active thought on the part of the producers, directors, and artistic directors. It's easy to continue to go back to the same collaborators because you're comfortable, but for each project or season it's important to look at the totality and ask yourself, "Is there a way to make my team or my season more diverse? Am I telling a variety of stories?" Without that kind of conscious thought, you end up with creative teams and season programming that lacks any diversity whatsoever.
Susan: I agree with Liz and Danya. More women in decision-making roles. And for us, to think about ways to not only pull ourselves up but make sure we are laying groundwork for the younger generation. More than anything, I think people are becoming more and more interested in diversity of stories, and telling complex stories about and by women is an essential part of that change.
For tickets to Cygnus and the other plays of the Pipeline Festival click here.