V-Day in TrumpLand: Exploring the Relevance of "The Vagina Monologues"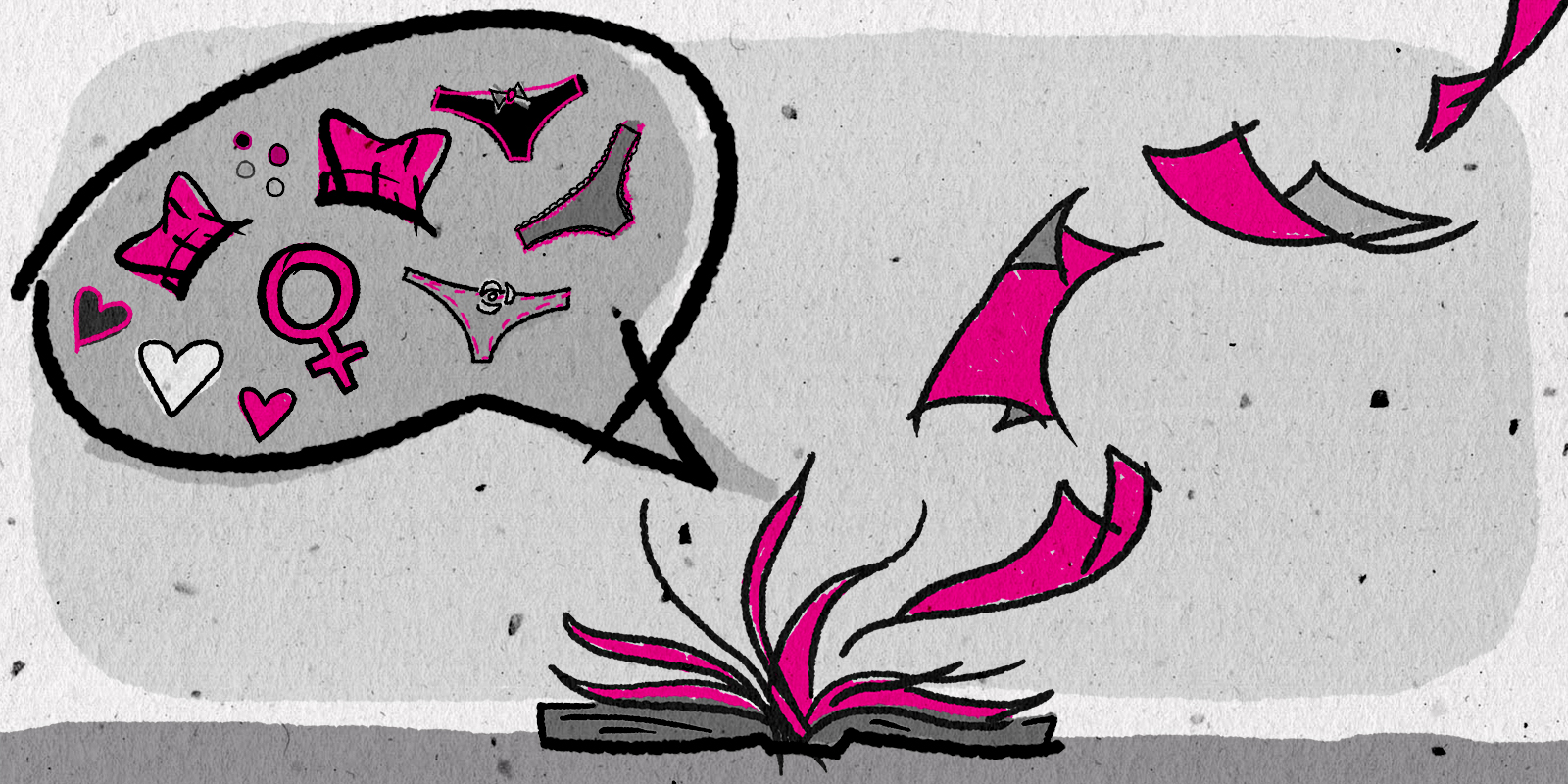 In recent years, many colleges have questioned the relevancy of "The Vagina Monologues," but with the election of Donald Trump those conversations have shifted. We talk to writer and activist Eve Ensler and college students in red states and swing states about their views on "The Vagina Monologues" and their experiences with the show in 2017.
Written by Sarah Rebell
February 13th, 2017
In 1996, activist, performer and writer Eve Ensler debuted her play The Vagina Monologues in the basement of the West Village's Cornelia Street Café. The show became a major hit, and Ensler used her success to combat violence against women on an international scale. In 1998, she created V-Day, "a global activist movement to end violence against women and girls," and, to celebrate V-Day's 15th anniversary in 2013, she founded 1 Billion Rising, "the biggest mass action to end violence against women in human history." As part of the V-Day movement, Ensler allows college and community theatre productions of The Vagina Monologues to be licensed for free during the month of February, with the understanding that proceeds from these benefits will be donated to charitable organizations aligned with V-Day's mission.
When I attended college during the early golden days of Obama's optimistic administration, my small liberal arts school presented an annual V-day production of The Vagina Monologues. In more recent years, however, many schools, including my alma mater, have questioned the relevancy of a show written in the mid-90s, debating whether The Vagina Monologues was sufficiently politically correct and trans-inclusive. But all that has changed now, thanks to the vicious anti-woman rhetoric of the 2016 election cycle, perpetuated by a candidate with a long history of allegations of sexual assault, whose lewd, demeaning comments are perhaps best exemplified by his bragging on the now infamous Access Hollywood video that he grabs women "by the pussy."
Throughout the presidential campaign, Ensler was a vocal opponent of the man she now refers to as "our Predator-in-Chief." When I asked Ensler if her perception of The Vagina Monologues had changed given the current political climate, she noted that society had not progressed as far in two decades as one might think. When it comes to domestic violence, and sexual assault in particular, there is still a lot of work to do: "You move forwards, you move back," Ensler said. But she is far from despondent. "This horror that has descended upon us has to do with the fact that we were beginning to win. This is a huge reaction to the fact that women are coming into power."
I wondered if The Vagina Monologues had a significant impact on college campuses this year, particularly in red states. Did those young women feel that they too were coming into their own power, or did they feel stifled by the supporters of our country's pussy-grabbing "predator?" In the days surrounding Trump's inauguration, I spoke with students involved in V-Day productions of The Vagina Monologues on campuses in red states and swing states in the heart of the country: Kansas, Michigan, Missouri, North Carolina, Pennsylvania and Virginia. These eleven women range from freshmen to graduate students pursuing law degrees and PhDs. Some are theatre majors, but most approached The Vagina Monologues from an activist's perspective. Many said how empowering it has been to have The Vagina Monologues as an outlet, a means of expressing their anger about the current political situation. It's also been a way of connecting with their larger communities, of promoting empathy and inclusiveness in a potentially bleak and divisive time. This is by no means an attempt to portray a conclusive representation of the beliefs of every student involved in these six productions, let alone in all the other productions in those states and across the country (There are over 700 V-Day productions of The Vagina Monologues this year, which Ensler believes is more than last year).
For much of V-Day's eighteen-plus years of existence, the benefit productions of The Vagina Monologues have had special resonance on college campuses. Unlike the majority of college plays, which primarily feature theatre majors and are typically produced by drama departments, The Vagina Monologues is often an entirely student-run endeavor, with as many activists and gender studies students in the cast as theatre majors. The rehearsal room often becomes a safe space in which to bond and to discuss women's issues. And that is still very much part of the appeal of doing The Vagina Monologues. "Coming to college is really the first time that I've been able to openly explore and talk about things like sexuality," said Sandra Carlo, a first year Creative Writing and Women's Studies major at Wichita State University.  For her, that aspect of working on The Vagina Monologues has been "really empowering." But it is not the only way in which The Vagina Monologues is empowering Carlo and her fellow cast members this year.
Fellow Wichita State University students, Julia Siwierka and Debbie Ojeda-Leitner, who are both pursuing PhDs in Psychology, feel that the election results directly influenced the number of people who auditioned for their production of The Vagina Monologues. Siwierka initially conceived the idea of doing a production of The Vagina Monologues, which had not been done on campus in at least a decade, as part of an action component in a sexual assault research project for her Community Psychology studies. Based on previous years' turnouts, they initially expected to have fewer than 10 cast members but "we're at 32 cast members," said Siwierka. "We're doing two separate shows with two separate casts." The enormous influx of student participation is clearly related to the election.
"Our first audition was Monday, and then Tuesday was election night. Monday, there were only two or three people that showed up," explained Ojeda-Leitner. "The next day, after the election, a lot of people showed up. One of the students that came in asked us if this is a form of protest now that Trump is elected. Absolutely. This is a space for us to express our anger that someone who got elected is a rapist who hates trans women, who hates queer women. This production is a social movement, a way to express the anger that we've had ever since election night."
Michigan State University also had an unusually large audition turnout according to senior Theatre major Rebecca MacCreery, who said, "we got more girls than we could cast." In the spirit of inclusivity, everyone who auditioned was invited to be part of the production team, if they weren't cast in the show. Fellow MSU senior Kristi Pollum, an Arts & Humanities and Linguistics double major, noticed that the energy of the cast and creative team was different this year as well. "You could see a really big shift right around when the [election] results came in. It did kind of light a fire under the girls." On the East Coast, Emily Hoolihan, a senior Theatre major at Muhlenberg College in Pennsylvania, also felt a shift in the attitude of her fellow cast members. "We all look at [the monologues] a bit differently, recognizing that these stories are a little bit closer to home now."
In some cases, the election results also influenced the charitable organizations for which students decided to raise money. "We were deciding on our organization pretty much right after the election," explained Washington University in St. Louis senior History and German Studies double major Eliana Goldstein. Her production of The Vagina Monologues is fundraising for their local Planned Parenthood, which happens to be "the only Planned Parenthood in Missouri that offers abortion services, so it's really important that that particular chapter stays open."
"It's hard as a woman not to feel kind of violated, [that] there's been an act of violence perpetrated," Goldstein said. Ensler believes that there is a definite connection between sexual violence, patriarchy and the current administration. "Patriarchy can only exist if violence is there to back it up," said Ensler. "We saw a man who was a self-confessed sexual assaulter displaying horrific and degrading behavior towards women. It enforced and it escalated rape culture. It created an environment of sexual terrorism."
Goldstein feels that there is now "a sense of urgency and desperation that you want to scream and kick and yell about." She is trying to channel her emotions into The Vagina Monologues, which she considers important, "not just as a performance but as a space for people for people to come together and talk it out." Goldstein is fortunate that at Washington University in St. Louis, she has a campus where such a safe space is possible. The university is a blue campus in a blue city, despite being in a red state, and therefore, "people expect these kinds of voices on our campus."
Only one state over, however, the students at Wichita State University had to fight their school over using the full title of the show. "Since we're in such a conservative state, Julia got a call from the university asking if she really wanted the sign to say The Vagina Monologues," said Ojeda-Leitner, referring to the sign outside the room where they held their auditions back in November. Although Siwierka clarified that yes, she did want that exact language on the sign, when they arrived, the sign outside the door simply read "The Monologues." Undeterred, Ojeda-Leitner took out a pen and added the word "vagina." She shared that story in a fairly jovial tone, but Ojeda-Leitner is aware of the potential hostility surrounding the production, and of the risks that come with being a liberal on a conservative campus. "We're a little scared about what's going to happen," she admits, "but if we don't say something, it's not going to be said."
The students at the Wichita State University aren't the only ones expressing some trepidation about the potential response to their production. Katie Ann Otto, a sophomore Communications and Gender Studies double major at the University of North Carolina, recalled how they publicized their 2016 production. "I remember last year, we stood out in The Pit [the courtyard outside UNC's Student Union] during the middle of the day holding up posters and handing out flyers with pictures of vaginas on them, and shouting, 'Come to The Vagina Monologues this weekend!'" But given the current political climate, she is not sure what to expect now. "Certain people may be more inclined to harass us while we are publicizing in The Pit this year," she acknowledged.
The third year law students at the University of Virginia are trying to keep their school's second annual production of The Vagina Monologues from becoming a partisan issue. "Because we're in Virginia, a lot of our students are divided about the outcome of the election. While I personally don't approve of Trump's messages, I don't necessarily feel that it's our place as an organization to take a side," said Julia Schast, who is the president of their show's producing organization, The Domestic Violence Project. "Domestic violence is an issue that transcends political divides," added her fellow board member and The Vagina Monologues producer Elizabeth Hartery. Nonetheless, Hartery admitted that Trump's rhetoric has impacted the sociopolitical zeitgeist in Charlottesville. "I do think that especially other co-sponsor organizations [are participating due to the fact that] women's issues are now much more in the forefront."
Typically, law students get involved in their communities through pro-bono legal work, not through the theatre. Hartery hopes that the success of The Vagina Monologues will lead to more arts involvement on campus. The Vagina Monologues is a way to "address domestic violence not just through the court," she said. "It's a visual way to talk about [sexual and domestic violence] and to get people to understand that it's affecting a lot of different people." Both Hartery and Schast credit their experiences with The Vagina Monologues as having given them more empathy and insight in their legal work.
The law students at UVA are not the only ones who feel they have grown as a result of their involvement with The Vagina Monologues. For Otto, who considers the show to be "the intersection of theatre, art, activism, women's rights, and the human experience," working on The Vagina Monologues has helped make her feel "connected with other women who are passionate about this cause." She elaborated, explaining, "I have built relationships and friendships with amazing women who have worked with me on The Vagina Monologues. They've taught me so much about women supporting other women."
Most of all, this show has been a form of protest. "Everyone has a right to their own body, and no one should be allowed to tell them what to do with it," stated Elly Leidner, a sophomore Psychology and Theatre double major at UNC. "This is our way of standing up and resisting." Carlo, at the University of Wichita, has similar feelings. "[Trump] is horribly anti-woman and reinforces patriarchal values. He would probably call me irrelevant if he heard what I had to say." But Carlo is not letting that diminish her own worth or power. "Being able to perform The Vagina Monologues shortly after the inauguration of a dangerous powerful bigot into office, I'm using this performance as a protest against him."
When I told Ensler how The Vagina Monologues has been an empowering protest experience for students at schools in red and swing states, she responded, "That makes me so happy I could cry," and then went on to add, "I really feel for so many women in those states." I asked if she had any advice for these women on how they could use the experience of being in The Vagina Monologues as a means of strengthening their own activism in their communities. "I would urge them to deepen their understanding of violence against women," she replied. "We need to build a movement of movements. We can't talk about violence against women unless we're talking about racism, climate change, neo-liberal capitalism."
Many student productions have been focused on embracing the message of inclusiveness. At Washington University in St. Louis, where according to Goldstein there is "a really strong tradition of [the cast] mostly not being theatre majors," The Vagina Monologues "attracts people based on their desire to participate in a conversation about feminist issues." This year, the Wash U producing team made extra efforts to "make the show more intersectional" by reaching out to other groups on campus, especially African-American and Hispanic organizations, and held conversations on how to ensure "that the monologues feel as intersectional and inclusive as possible."
The previous years' concerns regarding whether The Vagina Monologues has been sufficiently inclusive towards the trans community have not been forgotten. They have perhaps been echoed and amplified in the debates on gender and feminism that arose around the Women's Marches. In light of those issues, it was important to Leidner to emphasize how UNC's production of The Vagina Monologues was gender inclusive. She believes that the show "doesn't only pertain to women" because "there is no wrong way to be a woman, and no wrong way to be a person with a vagina, as long as you stand with your fellow warriors in their fights to own their own bodies." Through The Vagina Monologues, fellow UNC cast member Otto has learned about the ways in which "women all over the world share similar experiences, and are connected by our subordination under patriarchies."
The students at UNC are not the only ones who have been influenced by the Women's Marches, which Ensler was involved in organizing. Hoolihan went to the march in Washington D.C., Goldstein went to a local march in St. Louis, and MacCreery carpooled with many of her cast members to the march in Lansing. Ensler was particularly excited to hear about the MSU students going to the march in Lansing because she actually organized a reading of The Vagina Monologues on the steps of that city's Capitol building back in 2012, in response to a state representative being censored for using the word "vagina" during a legislature debate on the Capitol floor. MacCreery deemed the Women's March in Lansing "beautiful", and went on to say, "it is super important that we're doing this show at this time, so close to the women's march." The Vagina Monologues seems to have a history in Michigan, regardless of whether it's part of a protest at a government building or an event on a college campus. "This show specifically can really change people's perspectives and help shed light on a lot of women's issues," said MacCreery. "People need to be at this show," added Pollum. "They need to understand, to see these issues and pay attention."
Goldstein, who is Jewish and spent her junior year abroad in Germany, is definitely paying attention to what is happening politically, and she is putting it into a historical context. "I feel horrified that the people that I know in my community that survived the Holocaust, their voices have been dismissed out of hand [by the current White House]." She is wary of the ways in which history may subtly, yet dangerously, be repeating itself. "It's significant that one of Trump's first moves was to suggest cutting funding for the NEH and NEA. It's really alarming… One of the things that the Nazis did was gather up art that they considered to be degenerate."
While she doesn't think that Trump's administration is about to start holding exhibitions at which to mock degenerate art, as the Nazis did, she is adamant that any sort of similar action "would be extremely concerning." That said, Goldman seems to be putting her faith, at least for now, in the power of theatrical activism. "It's really, really important to continue telling stories and to keep making these issues very personal. It moves things out of the realm of statistics and forces you to confront it on an individual level… creating the compassion that seems to be lacking at this particular political moment."
Ensler is, perhaps, the reigning queen of theatrical activism. Even before The Vagina Monologues, she was trying to address the injustices of the world. When I asked Ensler about her experiences speaking out against Trump, she told me, "I've been fighting Trump for 30 years." It turns out she was one of a group of women who, in the late 1980s, invited Donald Trump and his then wife Ivana to attend a brunch for the homeless right outside of The Plaza Hotel, which Trump owned at the time. She also requested that Trump donate 1.3% of his net worth to the homeless. The Trumps never showed up (nor did any Trump donation) but many homeless people came. They were served a variety of food, donated by 50 different restaurants, on white linen tablecloths. And someone from The Plaza (not a Trump) sent a silver tray of the hotel's famous afternoon tea finger sandwiches. Why wasn't there an Eloise sequel written about this? 
More recently, Ensler has been very involved in anti-Trump protest movements from the Women's Marches to PEN America's Writers Resist event at the main branch of New York Public Library. Ensler is now focused on what she refers to as "the four P's."
"We need to Protest, we need to Protect the most vulnerable among us, we need to Plan, we need to Proselytize, and that's where art comes in," she said. "We cannot lose our joy right now. We cannot lose our ability to dance, to make art. People need to express themselves right now."
And in spite of it all, Ensler appears to be hopeful. "In the smallest communities across America, in Texas, in Missouri, in Virginia, people are rising. If you look at UC Berkeley [protesting alt-right Milo Yiannopoulos' scheduled visit to the campus], when the college kids get going, when the high school kids get going, there's going to be a revolution in this country. People will not stand for this, and the beautiful thing is how many people are reclaiming and saying, 'This is our America.' I trust people in this country. I don't think people will allow this to happen. We have to have faith in each other."