A Midautumn Night's Dream with Jenny Koons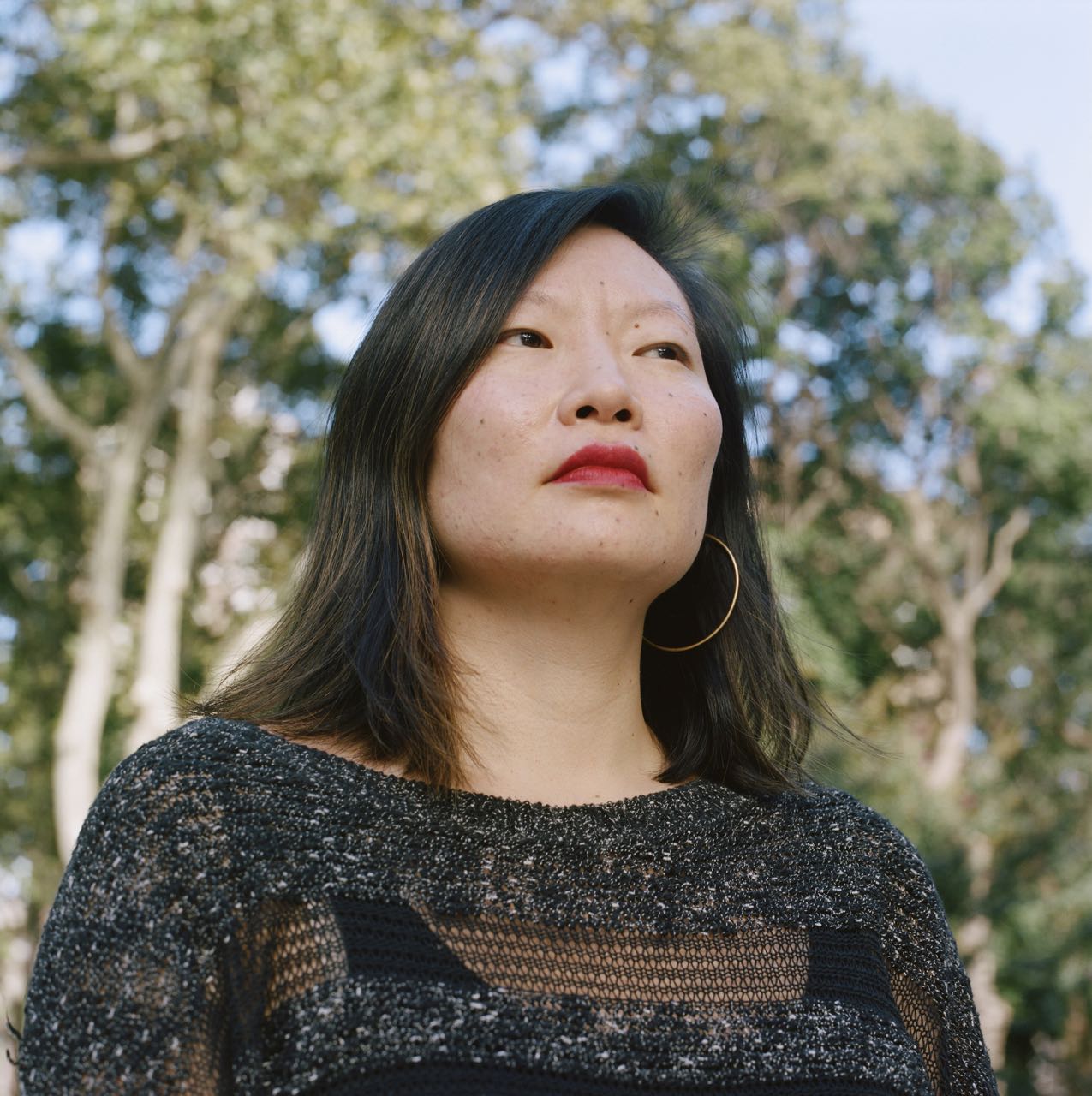 October 11th, 2018
Jenny Koons is not interested in playing by the rules of traditional theatre. Her productions are rooted in activism and community, like her A Midsummer Night's Dream for The Public Theater's Mobile Unit, in which the classic Shakespeare play is reimagined within the world of a New York City block party. The Mobile Unit was inspired by Joseph Papp's belief that "culture belongs to everyone," and the current iteration was helmed by Stephanie Ybarra (who was recently named Artistic Director of Baltimore Center Stage). Prior to each sit-down run at The Public Theater, every Mobile production tours the city, performing Shakespeare in prisons, homeless shelters, and other social service organizations. Before commencing its run at The Public on October 28, Midsummer will visit spaces including The Lesbian, Gay, Bisexual & Transgender Community Center, the Brownsville Recreation Center, Queens Public Library, and Island Voice/Canvas Institute. I recently sat down with Jenny for a conversation on what it's like to direct for the Mobile Unit, the reason that Midsummer is a perfect New York play, why she is interested in work that asks questions, and more.
What was your first encounter with A Midsummer Night's Dream?
I, funny enough, did it in middle school in Spanish. I went to a bilingual immersion school, so half the day was in English and half was in Spanish, and it was a project that we did, which, looking back on it, is crazy. My encounter with the text was through all the levels of language in it, which was such a great way to be introduced. The fear of not reaching the height of Shakespeare was taken away, because we were stumbling through another language. I played Helena and, in a really stunning turn of events, the guy I had a huge crush on at the time played Demetrius. True to life, as a thirteen-year-old. That was my first encounter with the text.
Is the Public's Mobile Unit the first time you've gone back to that text since middle school?
I had seen it a number of times since then, and I read it in college. The vision of it in my mind was very much caught in the fairies, and the fun and the frothiness of it. So, revisiting it now really changed my mind about the play. When Stephanie [Ybarra] and I started talking about Mobile and what this show might be, it was in February, or maybe January, of this year. The first question that we were asking was: what's the story that we, as New Yorkers, want to be telling as we hit the midterms—another moment of both local and national identity? What will we need in November? We perform on election day. So, re-reading [Midsummer], all of these questions about laws, and rules, and if there is a place where you can go to escape those rules, felt really new again. Particularly with the city, and the idea that so many people come to New York with an idea of the dream of it, because they are escaping the rules and laws and standards of their family or their hometown. What's the dream that we make when all 8.5 million of us come here? It's the perfect New York play. And the more I talked to scholars about it, who spoke of it as a mash-up play that takes themes and narratives from different cultures and kind of jams them together, I thought, "It is New York; it's our play." It's our play, and the edges of that are what make it really relevant now, but also it is all New York, and jokes, and law, and bougie girls who work at Starbucks, and all of those things are in the play. I hadn't ever thought of it that way, and then once that thread became apparent it opened it up.
Thinking of how the play relates to contemporary New York, we're sitting here on the day of the Christine Blasey Ford and Brett Kavanagh hearings.
Yes, it really hurts.
There has been a lot of talk this week, in particular, about the nature of consent. [Midsummer is a play in which, for comic effect, multiple characters are drugged with a love potion while they are sleeping.] Have those conversations impacted your rehearsal room?
I was thinking about this in preparation for talking to you. In this production, Titania, Oberon, and Puck are all women. The fairy world, the dream world is owned by women, run by women. The story of Theseus and Hippolyta is the story of two powerful women at odds with different rules, and so that frame changes a lot; it complicates it more. My first idea was to really play into the gender inequity of the play. But that makes it easier for me, as an audience member, to just dismiss men as bad—men are Harvey Weinstein, men are shit. Complicating it more has also opened up a new idea: what are the ways that we're all complicit? We may or may not know the rules we're also upholding. How do we actively call each other on those blind spots? What does it look like for a woman to stop another woman in a moment of using the law on a girl in that first scene with Hermia? I think the piece with the potion is interesting because in the play, both male lovers are roofied, the men are the ones who are drugged. It's interesting that the complicated questions are built in, and what they mean now is more complicated. It adds another layer, especially seeing a woman drug two young men to be in love with one woman.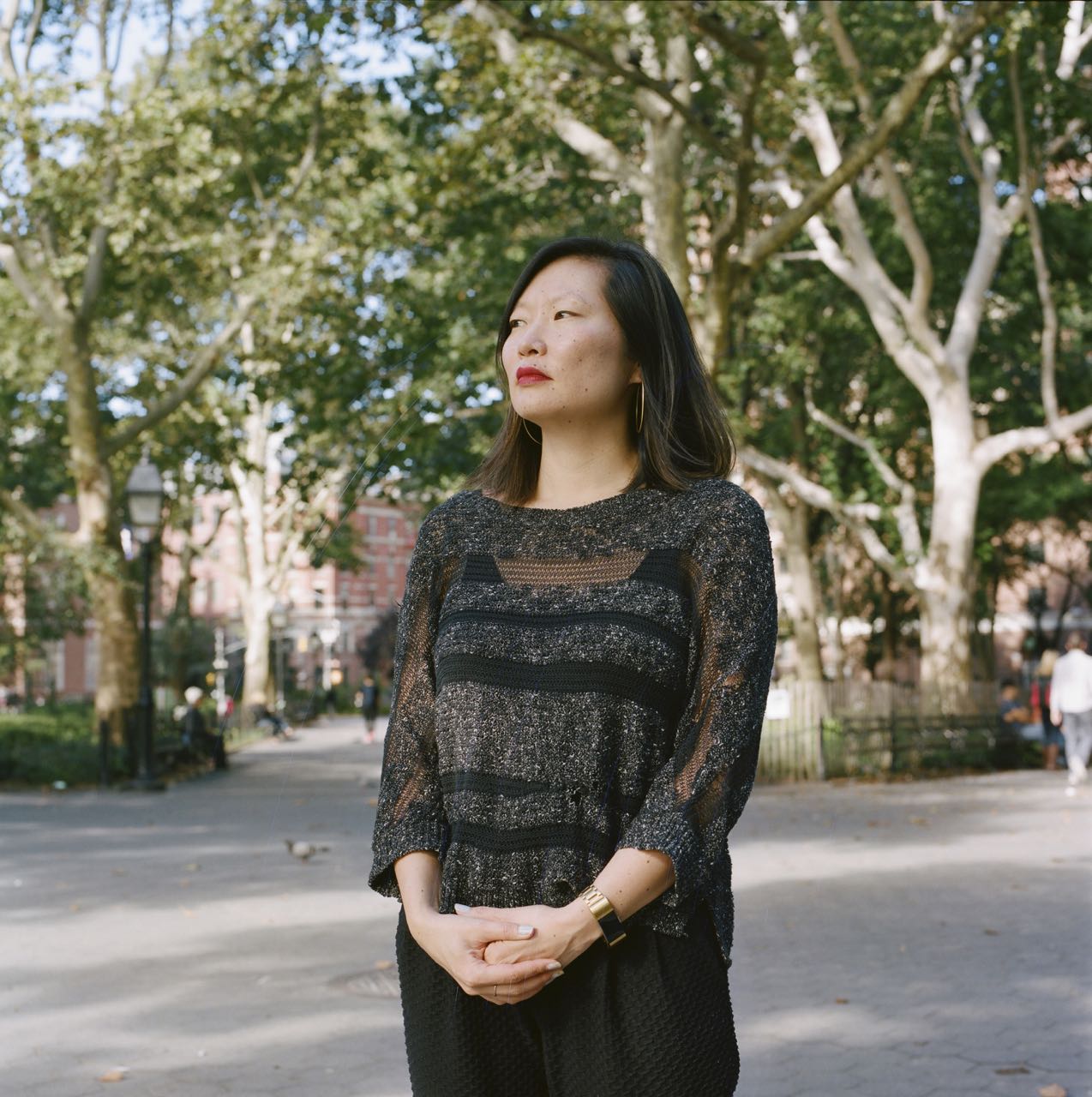 American Theatre Magazine has described you as an "artivist." Your approach to Midsummer also seems to mix activism and art. Do you consciously work to create theatrical worlds in which the two can coexist?
I guess the thing that fuels me is: what are we making in conversation with community? Community, meaning us. I'm the community. You're the community. What are we making that picks up on the questions and moments that we're in right now? The fact that you mentioned Kavanaugh is really exciting to me because that's often not a part of the conversation. Something's happening today. In this interview we're talking about what's happening today. The news is one thing, but the art is the other thing. In a way, I'm most interested in active conversation with the moment that we're in. An active conversation, questioning the art that we make. I feel like sometimes there is a [sense that] we can't talk about something until we know how it ends, that in hindsight, we will know how to talk about it. But I'm excited by [the fact that] I've seen more and more works that are digging deeper into big questions that are on everyone's mind. It's interesting to me that, as that shift is happening, the word activism has become part of the conversation, because I feel like that's art. The things that I admire the most are the ones that are, in a complex way, so deeply tied in the moment that they're in.
Can you give any examples?
A great example would be the arc of Beyoncé. In [her] music, there is a mastery of image and sound in direct conversation with images that we're seeing with moments on the streets in protest. That conversation, what I'm experiencing and what I'm seeing and what I'm thinking of when I'm at the concert, that is happening in a way that is thrilling and immediate, and not solving anything yet. I want theatre to do the same. That doesn't necessarily mean that it's downtrodden or sullen in any way; it can be joyful and exuberant. It can be a block party. It can be a celebration or a protest of how we want the world to look. Is that activism or is that art? That is such an intriguing delineation, because I would say that that's art. I'm hoping we can also instigate it some way.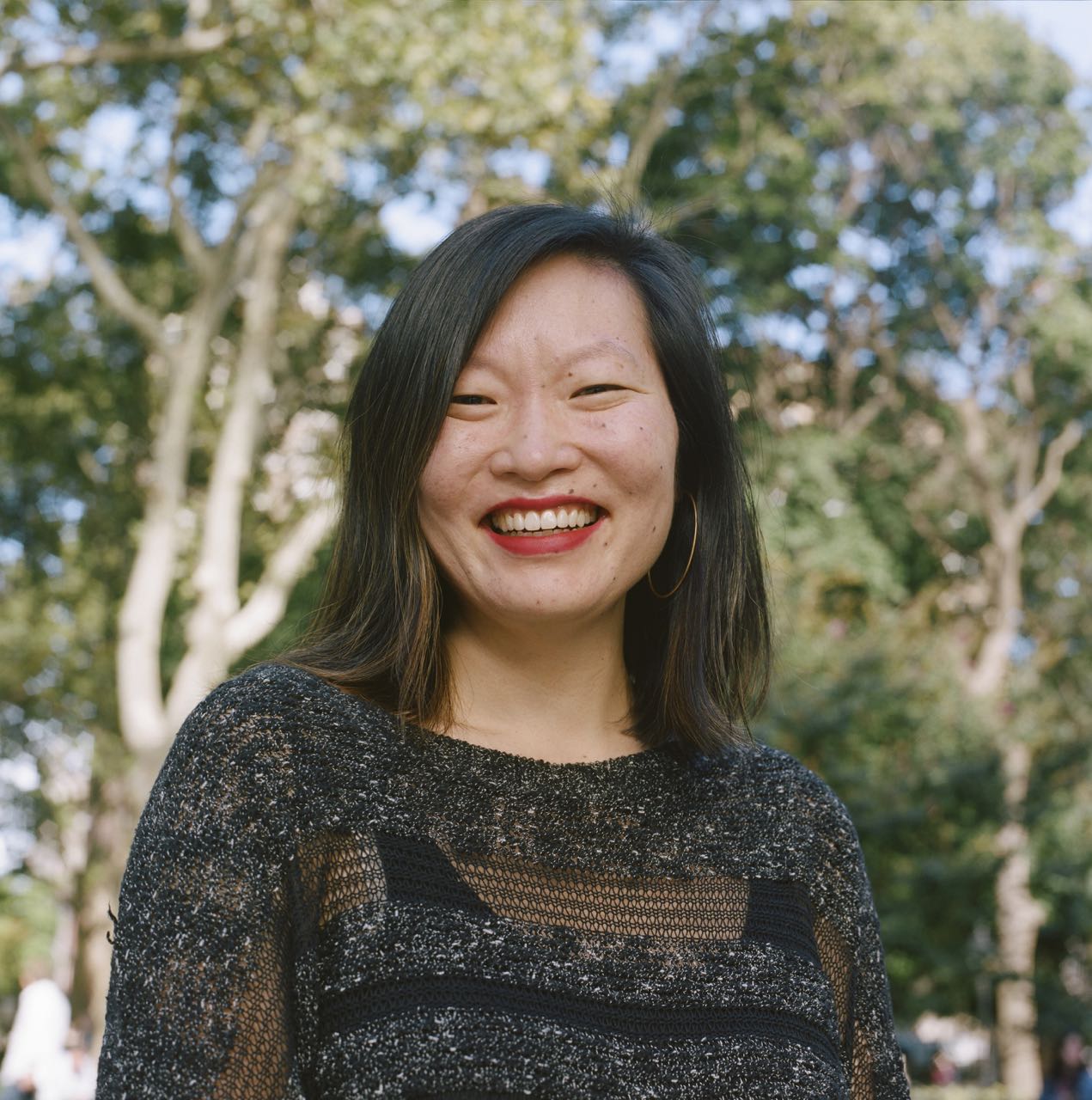 Going back to what you were saying about how this feels like such a quintessential New York play, you first rose to prominence in 2012 with a site-specific adaptation of The Odyssey. Has the idea of immersive or site-specific theatre influenced your block party take on this Midsummer?
The drive for me is always about audience connection. Is there a way that we can be more in conversation? In the last ten years, I've felt like the traditional theatrical structure was so rule-based. You sit there in the dark, you don't talk. We're lit, you're not. The impulse of Odyssey was what if we met everyone where they were and you couldn't quite tell when something was happening in a story, and what if you could track that for a longer period of time? What would it be like to take that idea of a ten-year journey and go through different boroughs over an entire year from winter to winter? Some people followed many months of it, weirdly enough, which I didn't necessarily expect. The idea of time, and the passage of time, was built into the experience. The site-specific part of it was more: Where will you be? Where will we be? What places in the city most conjure the feeling of this moment of the story? In a way, Midsummer feels so connected to that, because we make a party in every community space that invites us in. We co-create that party. We co-create the dream with them, literally alongside them, and then we pack up the dream and we all part ways. For one day, we're together—we may never see each other again in the 8.5 million people who are here, but for an afternoon we had this [experience]. Did it change us? Was is magical? The ephemeral nature of it makes it more meaningful in a way. That is the play, and that is Mobile.
The Mobile Unit goes into different places, ranging from community centers to parks to prisons. You're dealing with very different audiences, coming to experience the play from different perspectives. How do you prepare for the inherent challenges of that?
I think that the biggest challenge is actually changing our mindset as a creative team. It's changing it from, "How do we help them understand it?" to, "How do we all understand it?" There is a pre-show where we're setting up the party. There's a post-show where we're eating snacks together. And five out of the nine [actors] are [Mobile unit] alumni. So, there's already a spirit in the room of the tour being the best part. This is not about us and them. The exchange is not the exchange that you might think going in. That paradigm shift is a major one. What are we inviting them into? What are we all saying yes to? That is so fun and so vulnerable, in the best possible way.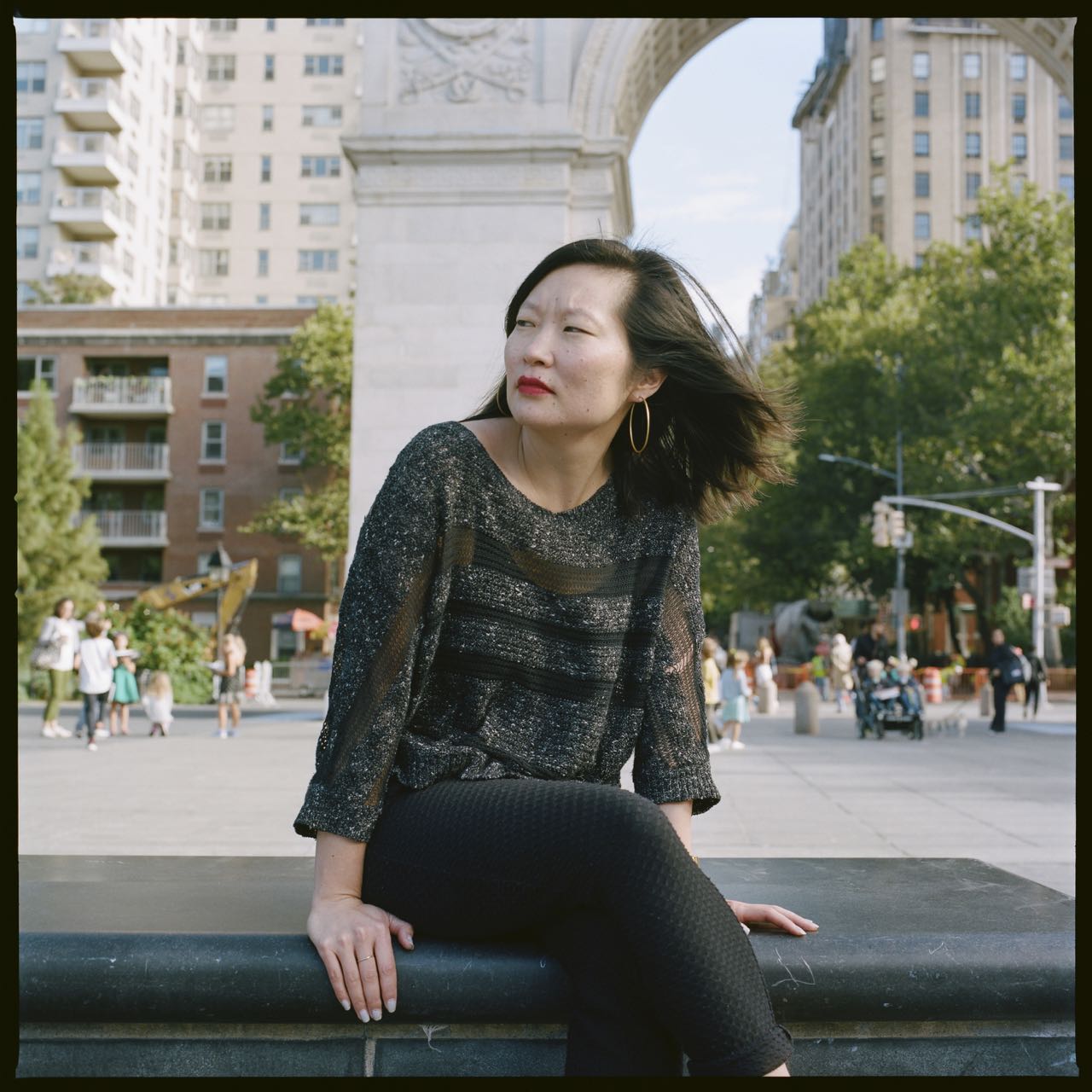 You also have a background in education. Do your experiences with pedagogy and literacy inform this dynamic as well?
It's funny, because I taught, and then I taught teachers for a long time, and taught new administrators, or coached school leaders. I feel like what I really learned in that setting was how to move people to something that's invisible. It's something that is not yet tangible. So much of learning is someone conveying or communicating something very abstract, and understanding you enough to get you to that point, which is directing, and also is theatre. I'm going to help you imagine, in this room, a story you do not understand yet. I'm going to make this gym feel like a forest, and how do we all do that together, and how do I do that in a way that acknowledges the differences of everyone in the room? [That] is what great teachers do. It feels so similar to me now—[both directing and teaching] are about a journey to something we don't yet know, which is also what activism is. This world does not exist the way we want it to, and so what do we do to dream a new world?
What about your own journey towards wanting to become a director? Were there people who inspired you along the way?
My high school theatre program [at Minneapolis South High] in Minneapolis was enormous, and run by an amazing woman, Frieda Bormann. There were eight plays per season. It was a massive high school program. Many of us that came out of it still do theatre, unsurprisingly. Many times in that program, she said, "I think you're a director. Would you want to direct a one act? Would you want to write a one act?" All the time, I rejected it. It was in Playwrights Horizons Theatre School [at NYU Tisch] where I thought directing felt like this deeper challenge and that was exciting. From there, Anne Kauffman was my mentor in college. She mentored my third-year project. There were a number of other women in my class who were in the same boat, who had all arrived as performers and have now become writers and directors. We were there for each other, deeply challenging each other. We weren't all making the same kind of work. We weren't all interested in the same kind of work at all. I think that was more inspiring than anything else could've been because we saw a possibility for a lot of different ways that the identity of a woman director could look. That is not typical.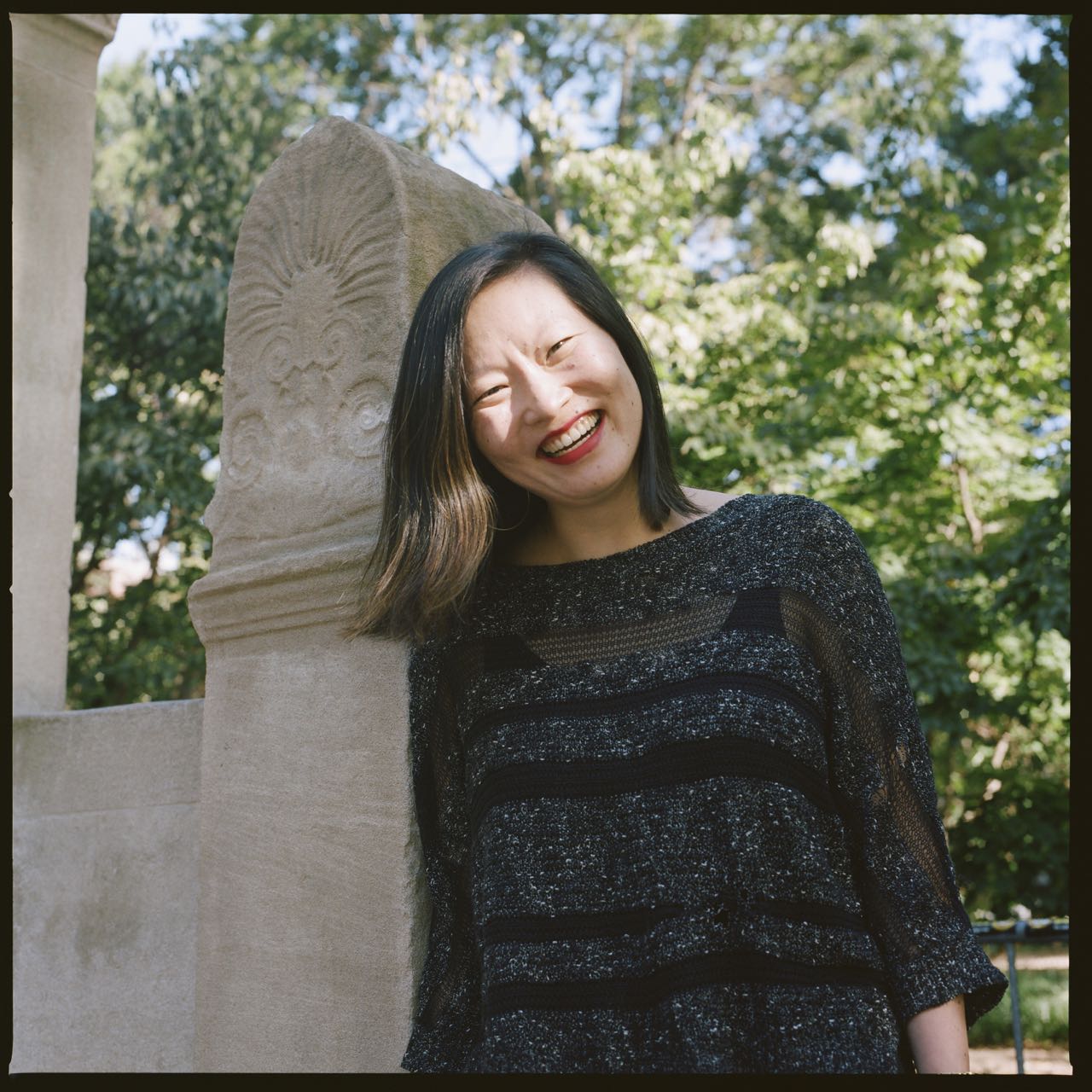 Do you have any advice to give to young girls who might be thinking about wanting to become a director?
My advice would be to make your own work. Make, make, make, make your own work. My second piece of advice would be to see everything. We're in a moment where there are some incredible woman directors (I want to say "directors who are also women") making some of the fiercest work that I've seen in the nineteen years I've lived here. That work is challenging me, challenging how I thought this form could look. We're in a moment of intelligent, fierce, badass work. Even when I think about Mobile Unit, which is helmed by Stephanie Ybarra, she has created a program almost entirely run by women. Both tour managers, our production manager, our assistant production manager are women, both of my designers are Asian American women. It is the norm. In the last year, I've worked with nine women [who were] 25 and under. They're beyond intelligent in a way that I never was. They're so informed, in a way I never was, and they're unafraid. When I look to that, the future is in good hands.