Taylor Louderman on Mean Girls and More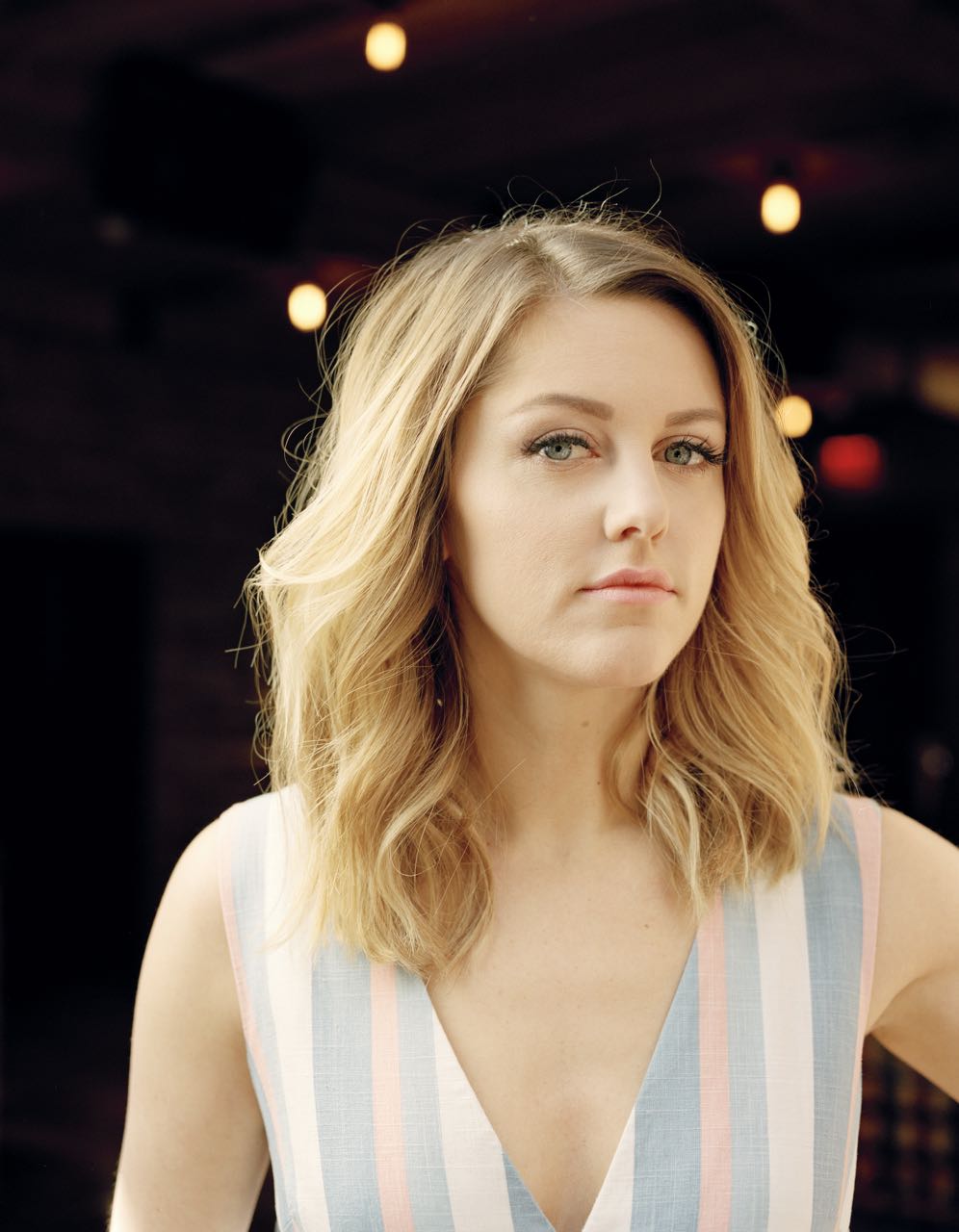 Written by Victoria Myers
Photography by Tess Mayer
April 11th, 2018
In case you haven't heard, Mean Girls—the movie that quickly became part of the canon of high school films—is now a Broadway musical with book by Tina Fey, lyrics by Nell Benjamin, music by Jeff Richmond, and directed by Casey Nicholaw. Stepping into the role of Regina George, the chief mean girl of Mean Girls, is Taylor Louderman. Taylor made her Broadway debut in another screen-to-stage adaptation, Bring It On: The Musical, and also has appeared on Broadway in Kinky Boots. We recently spoke with her about playing the well-known mean girl, managing expectations, ambition, and more.
When you first started working on the role of Regina, what was your way into the character?
I definitely had seen the movie when I was younger. I'm a huge, huge Rachel McAdams fan. That definitely influenced my take on her. I also had plenty of experience to pull from. I think we all do in high school. We all know mean girls. I was sort of a floater in high school; I feel like I tried my hand at all the different stereotypes or cliques. I'm grateful for the experience to walk in all those different shoes. That helped as well.
When you started going through the script, did you look for ways that the character was similar to you or people you had known, or did you look for ways that she was really different?
One thing is that she's really confident. She's very empowered, she just hasn't learned how to use her powers for good. One of the things that I really liked about her was this confidence that I, Taylor, don't have, or if I do have it, it's fleeting. My favorite part about digging into her was starting to own my own confidence. In fact, if I don't have it, it's difficult for me to really step into Regina mode. I have to really talk to myself and get myself there. Another thing is she has these subtle nuances that I love that Rachel McAdams did so beautifully. I had to figure out how to take those and dial them up so that somebody in the back row of the theatre could see it and understand. And then loving Tina Fey's writing, she'll get very genuine for a second and then out of nowhere there'll be this huge punchline, which I think is a genius way of writing comedy. And just recalling back in my high school years and what sort of people intimidated me or scared me or that I looked up to.
Has there been anything about the character that surprised you? Or something when you started the process you thought you were going to play one way, and then as you've been doing it you've been like, it's actually this [way], and that's really interesting and different from what I thought?
For a while I played with her voice, what she sounded like. I really wanted to do that whole, she doesn't need to try too hard, people have to come to her thing, so she's really soft spoken. I feel like we see these girls on The Bachelor all the time, where [their voices are] soft and maybe the consonants are not hit as hard. I learned that on stage it doesn't read as well, and it was hard for me to make that genuine. I can't copy what Rachel McAdams does and I can't copy what any sort of mean girl I've seen does, I have to put myself into it so that as an audience member you believe it. I think that's one of the major things I learned from D.C. is just using my own voice and just taking Taylor and pulling out all these Regina characteristics that I can. I'm grateful for that lesson.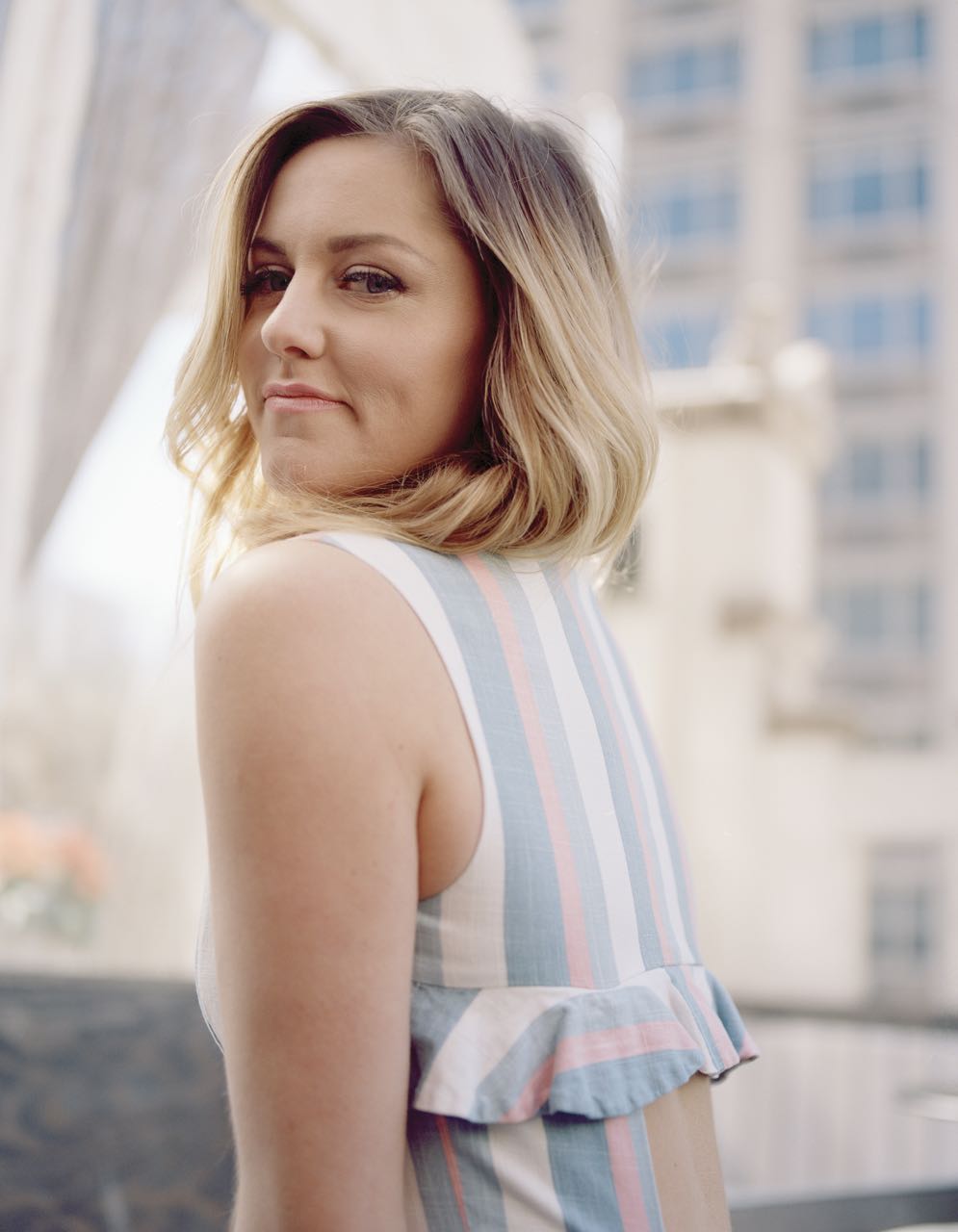 How about working on the comedy? It's a show that people are coming into expecting to laugh. Has that affected how you approached it or have you actually had to block that out?
No, I feel like that's been so nice having D.C. and to have previews is you really get to try things. I love the science of comedy. It's like an experiment every single night. You think to yourself, "Okay, there's this one line and I know the parameters now. I know that if I swing too far this way with how I deliver the line the audience is not going to be there with me but if I swing too far this way I'm not going to get the laugh." It's so fun for me to figure out which one is the best option, what's the best choice, and that's what I love about going back to do the show every night, I can just make it better and better. With Tina's writing, every single laugh line is going to get a laugh. What I get to do is figure out what place on the dial tone to put it. That's been a lot of fun for me. Another thing I've learned about comedy is really just not trying too hard. These are real people. This is a contemporary show. Not leaning in too heavy into these punchlines is what's really helped me and I think a lot of the other characters in the show too.
Who are your comedic influences?
Well, Tina, absolutely Tina. I'm a huge, huge Kristen Wiig fan. I really just love dumb humor. I watch a lot of SNL.
I talked to Barrett Weed the other week and she mentioned the show has been updated to reflect the world we live in now. Have you found that the show's been updated not just in terms of the technology, but also in terms of everything that's happening in the world today?
One of the things I love about making this into a musical is we get to hone the message a little harder, which is hopefully empowering young people to say how they feel in a way that maintains everyone's dignity, and that owning your power also means taking responsibility for, maybe, your mistakes. I would say that how we're updating it is allowing and, hopefully, empowering young people to use their voices in a way that maintains dignity because everyone's dignity is non-negotiable.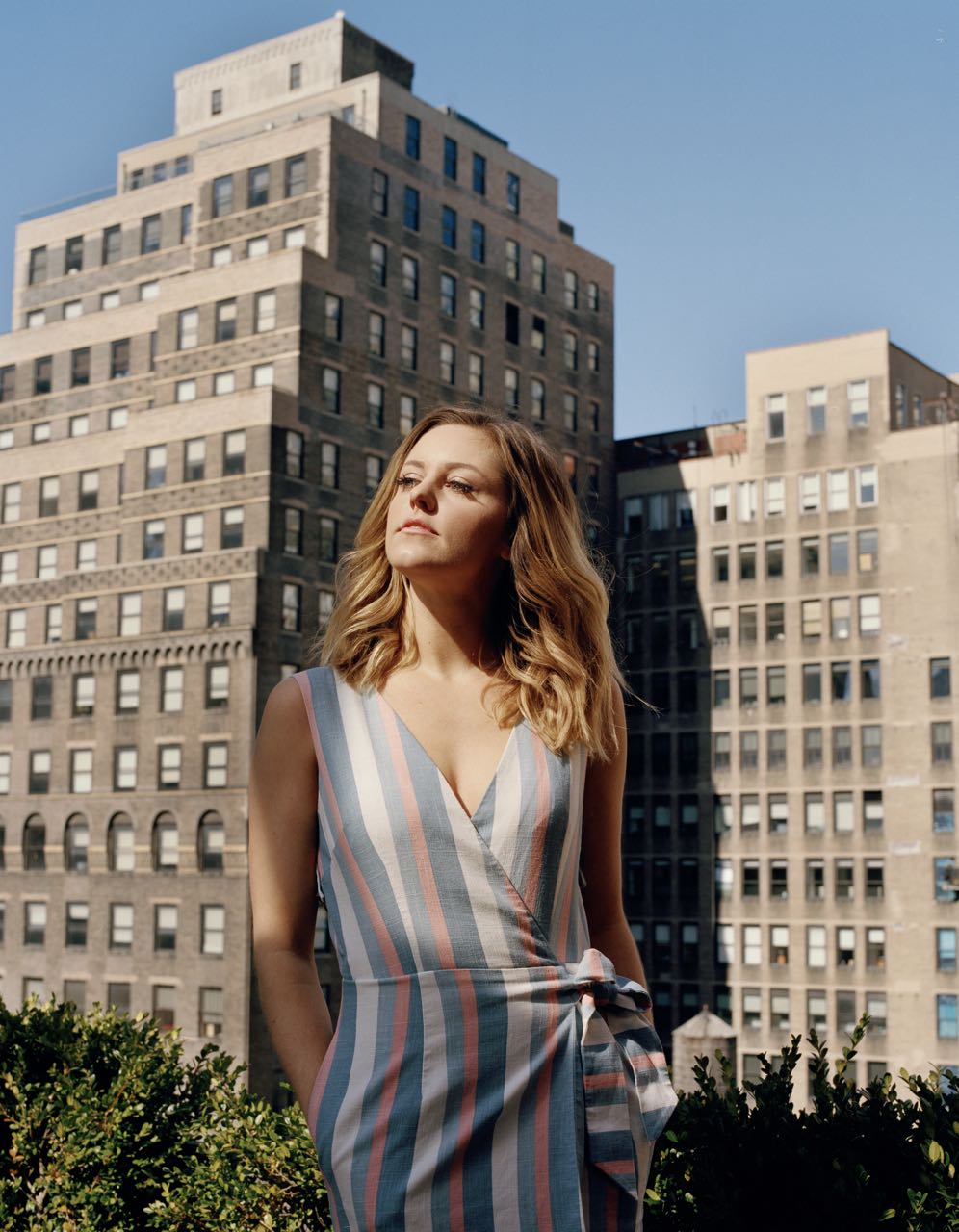 This is a big juggernaut of a show that people are really excited about. For you, have you felt that pressure, and how have you been dealing with it?
There's a lot of pressure. People have expectations. They know the movie—it's so iconic, it's Tina Fey. This is my second time originating a role on Broadway. The first time I think I lived too much in the pressure. Now, my goal this time around has been to just enjoy it and have fun because this is what I love to do. This is what I've grown up dreaming about, so to just live in the moment and have fun. I think the more fun I have the more fun the audience has, too. That relieves some pressure. Then also to remember that we're telling a story—we're getting up on stage and dressing up and being silly, telling a story to inspire others. It's not about me, it's about the show and the audience.
Something other actresses have mentioned is that one of the things they never learned in school was how to balance is not just doing the show, but all the stuff that goes on around a show, and having a life. Is that something that you feel like you've had to learn to balance as well?
Absolutely. I do think in any industry when you put too much pressure on the source of your happiness coming from your work, you're going to run into a wall. It's easy to think that once you have success, then happiness will just hit like a wave over you. I don't think that's the case, or at least when I achieved my first dream, that wasn't the case. I was really let down. I wish I could go back and tell myself, "Well you've got to figure it out for yourself. You've got to work on that, and it's the little things in life that can bring you just as much joy as starring a big Broadway show." I am so enjoying this process and really, really trying to ingrain it in my brain so I can look back and think of this time as such a joyful, rewarding experience.
One of the things that I like to ask actresses about is how they deal with being in an industry that's so into typecasting and telling you what you're good at and what you're not good at, at the same time you're developing as a person and as an artist and figuring out who you are. What was your process like for balancing all that and dealing with people telling you who you are while you're still trying to figure that out?
I had a really great support system. I have a big family, which I'm so fortunate for. I went to the University of Michigan where there is a giant network of people who are also going through the same thing. Having a support system is huge, because when I have a down day I just jump on the phone and lean on somebody and hopefully they'll do the same to me whenever they need it. It's so true, we haven't really learned enough about ourselves. I've tried to be well-rounded and spread out my energy into things outside of theatre and work, so that one day, ideally, it would come back and help me in my work, but also keep me grounded and keep me learning about myself, because we never stop learning about ourselves or our craft. It's a tough balance and I'm still figuring it out today, but I would say learning about who you are and what you can bring to the table is one of the most valuable things you can do in probably any industry.
What do you do to do that? What are your other interests?
Having new experiences, trying new things, even if it's a new food when you go to your favorite restaurant, not saying no to adventures. I feel like I get bored so easily, so I like to shake things up. I love going to different workouts once a week, just to keep it fresh and try new things. I like to read. I've tried knitting. I like to play The Sims, which is a computer game. I know it's a little nerdy of me, but it just really helps me check out. I like watching television sometimes. I like water coloring. I have a couple paintings in my apartment of the water colors I've made. Spending time with the people I love and cherish is huge.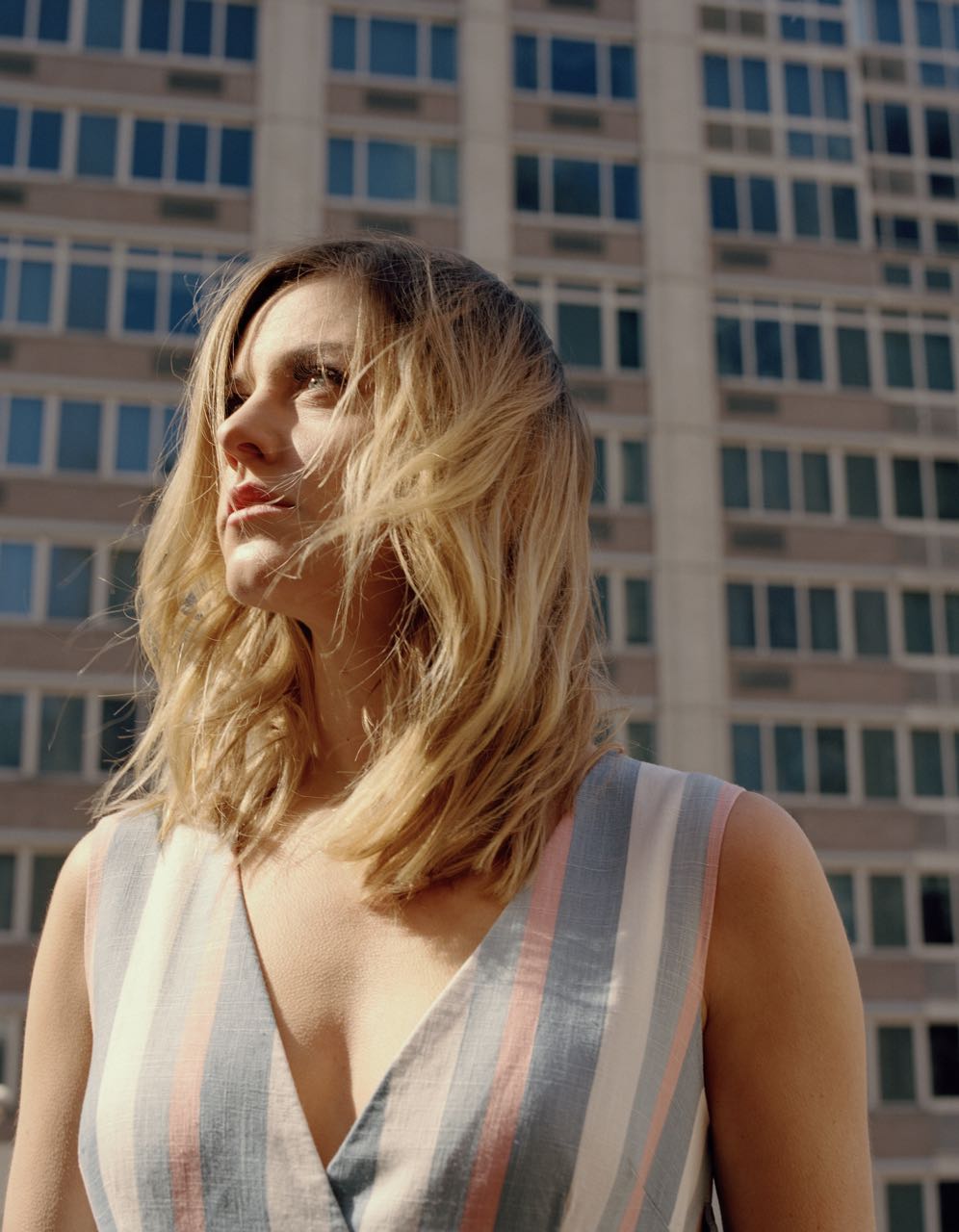 You mentioned earlier that Regina is confident and that that's something you've had to find. What's your process been like for finding that for yourself?
Power poses. There's a TED Talk on power poses, which is huge, so I'll just stand with my hands on my hips before I go out. My confidence wavers just like anyone's does. A lot of it is my inner monologue. A lot of it is how I've prepped for the day, if I've fueled my body, if I've worked out at the gym, all of those things feed into how I feel about myself when we start the show. It's really about lifting myself up and not being mean to myself before I go onstage. It really does make a huge difference. I can't get out there and lie, I have to get out there and really put myself in those shoes.
What's your own personal relationship like with ambition?
I think sometimes I have too much. I think sometimes I'm too competitive. If there's a reason I was ever a mean girl in high school it's because I was too competitive. I let that get in the way of my relationships, and I think it's really about working towards your own goal, but that doesn't mean you have to push others down to get there. In fact, we're stronger if we all watch out for each other. It's something I'm still finding my way with. I strive to be more balanced in that regard. I'm grateful for my ambition. I wouldn't be where I am without it. Sometimes it does mean I'm really hard on myself, which is good and bad.
Have you found you've had to learn to balance your values with life in the entertainment industry? Even just the small things—this is reductive, but, for example, if there's a family wedding the same day as a show, you're expected to be at the show.
I haven't really had to compromise my values and I don't know that I would, but it is an interesting thing. I think it's easy to fall into the trap of really pleasing others to try to get to move up in your career. I've really tried to stay strong in who I am and not compromise that. While there are some pressures or some pulls here and there, it hasn't been enough to sway me. I have four younger sisters and the youngest two are twins. They just turned 15. They're much younger than me and I hate being away from them all the time. I feel like their aunt more than their sister sometimes. I have 22 cousins, so it's a very big family. Sometimes I don't get to go home for Christmas, which is really, really tough. I make time. When I do have time off, that's the first place I go. It's not too bad with technology. I FaceTime my family quite often and keep up, which is really nice.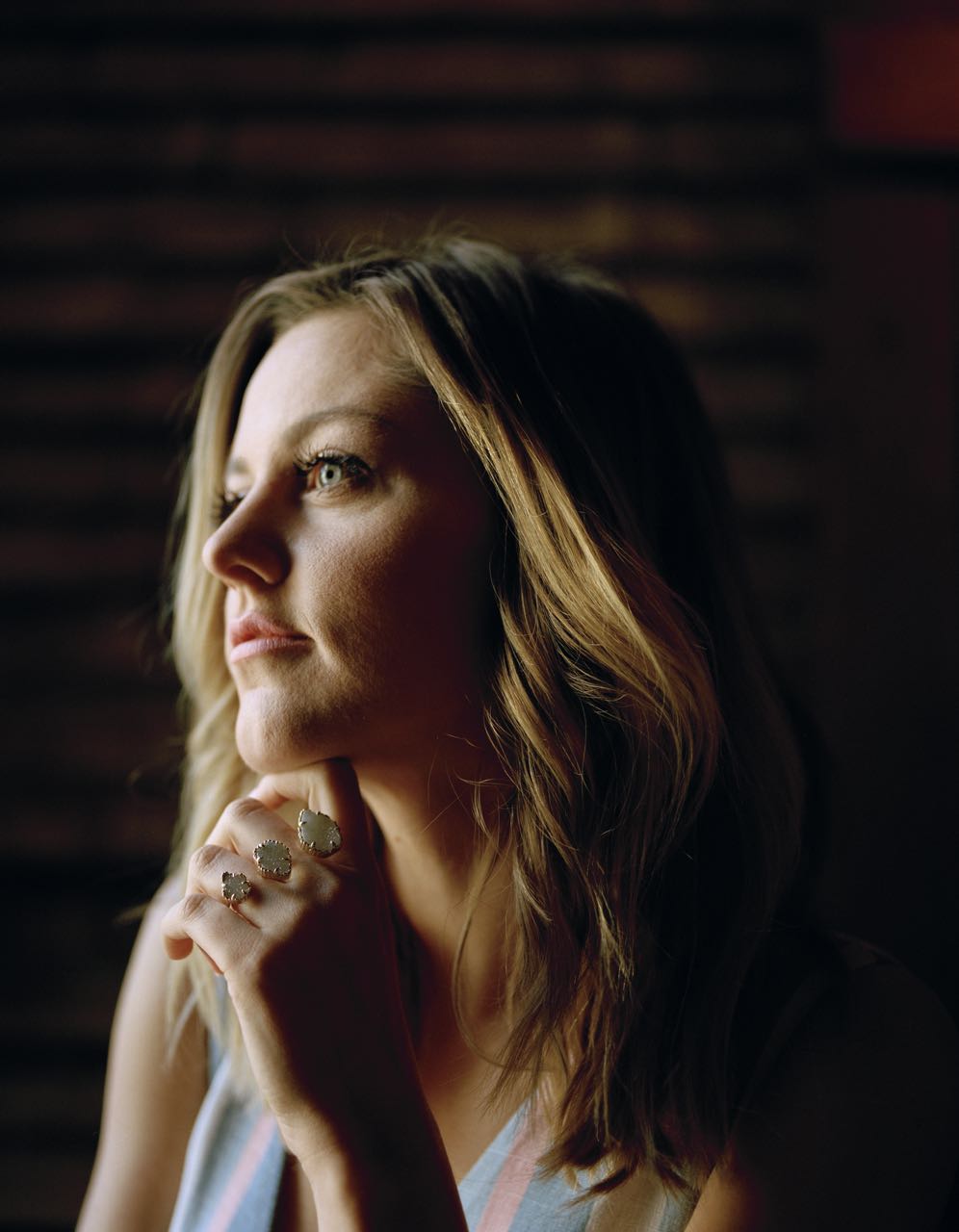 Has this experience taught you anything about leadership, especially with having Tina Fey around?
Absolutely. She is a huge role model for women, even men. She's been just really, really, really amazing at being our boss and leading with kindness, but still she's so strong. I try to spy on her and take away as much as I can. That's one thing I really have tried to focus on: I know with this show there is sort of a moral responsibility or obligation, and it's provided me with a platform to inspire or affect young people, which is huge, and I don't take that lightly. I hope to continue to pay it forward with what Tina has done.
What are your professional dreams for the next few years?
I think I would love to keep dabbling in comedy. I just really, really enjoy it. That science that I talked about is so fun for me, and challenging. I would also love to try different mediums of entertainment, so maybe jumping to TV would be really fun. Mostly, I just want to keep doing work that challenges me and inspires me and feels like it contributes to society.