An Interview with Laura Benanti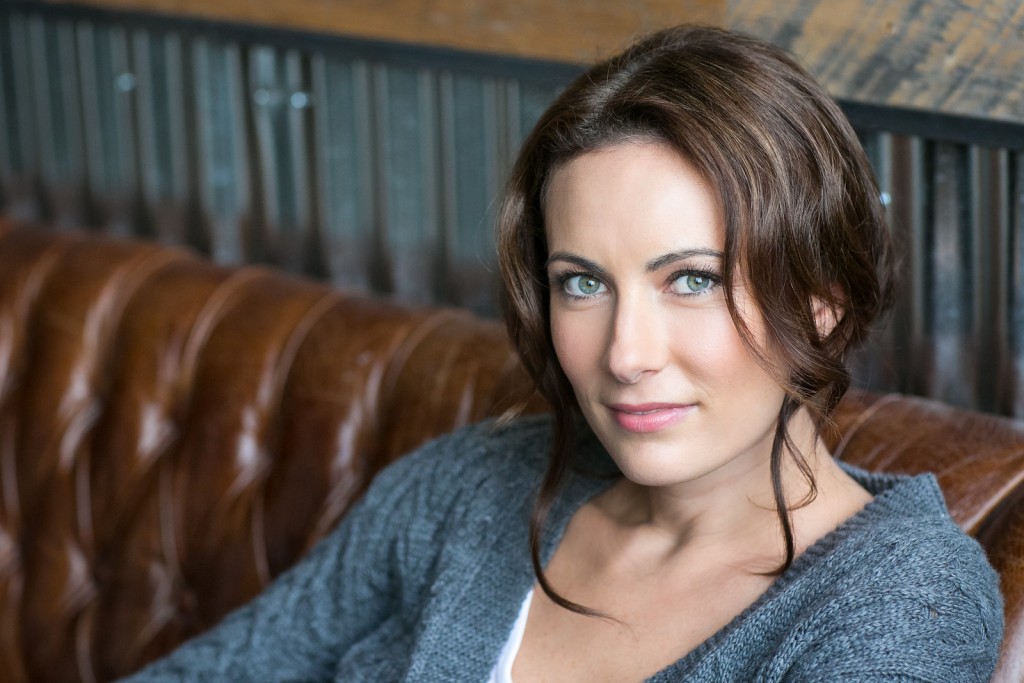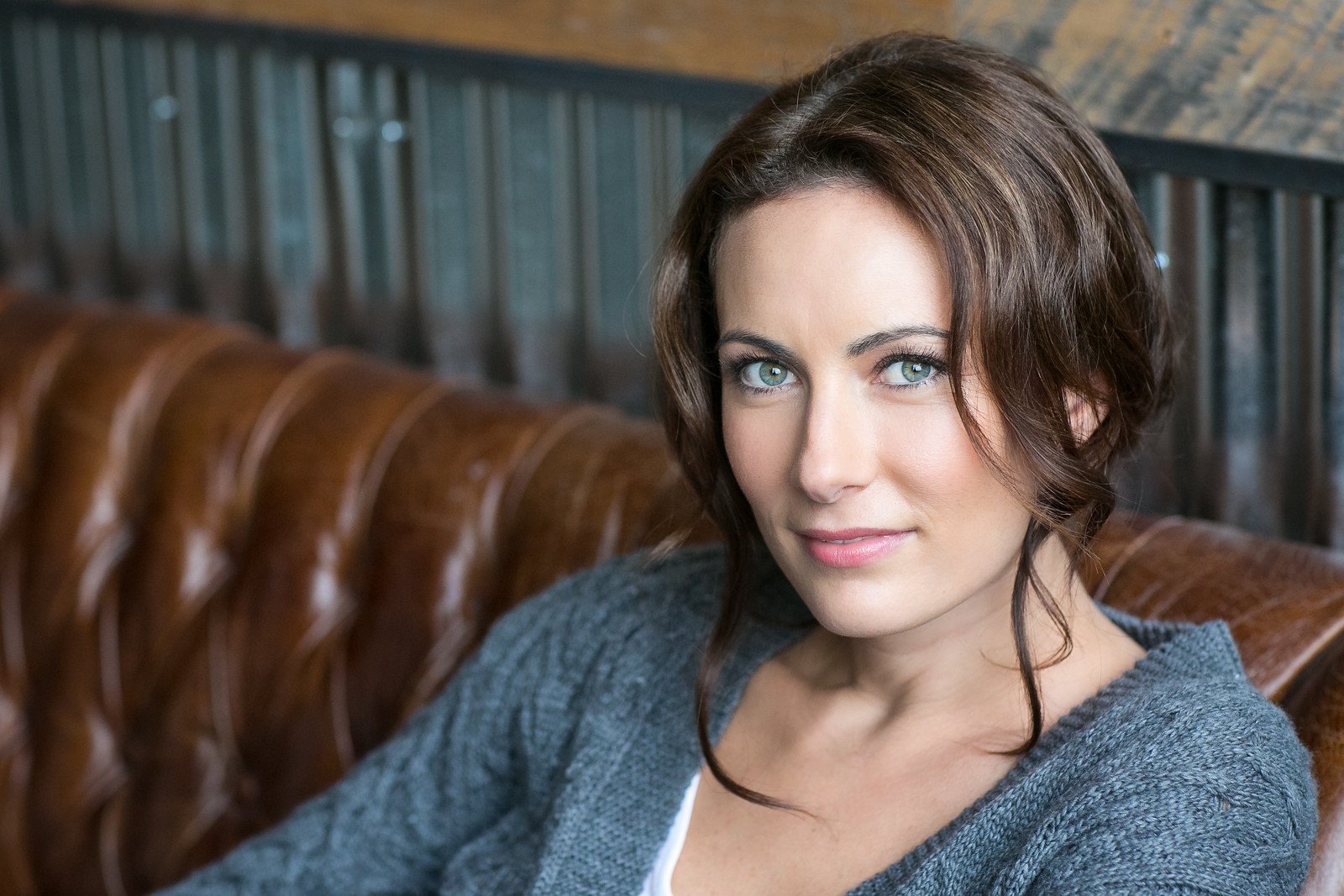 Written by Victoria Myers
January 20th, 2015
"Thank God we're interviewing Laura Benanti," was a phrase we proclaimed a lot in the past two weeks. It's only the middle of January, but so far 2015 hasn't exactly been a banner year for how women in theatre are spoken about in the media. So what better way for us to start off 2015 than by speaking with Tony Award winner Laura Benanti? Obviously, Laura is talented— in addition to her Tony Award for Gypsy she has earned another three nominations, and in the next few months you can catch her at Lincoln Center in a concert of Parade, on ABC's Nashville, and doing a show at Radio City with The Rockettes, and then in spring 2016 you can catch her in She Loves Me at Roundabout Theatre Company— but she's also generous, thoughtful, engaged in her community, and very witty (ok, those last four traits are just as obvious as her talent). Her skillful use of her comedic talents, on display on her Twitter account and in her many hilarious videos, have helped her to redefine what she wants to put out in the world, and we think have also helped redefine what it means to be a woman in theatre. We believe it should be easy for people to see women in theatre who are awesome and trying to make a positive impact in their community, and Laura makes that very easy (for example, we found an old interview where she spoke at length about the need for good, multifaceted parts for women; she was twenty years old). So, we're happy to start 2015 by letting Laura Benanti do the talking.
(i.) Present 
You're doing a concert of Parade on February 16th. One of the things that we think is really exciting about it is that it's a serious, thoughtful musical. Is that one of the things that drew you to it?
Absolutely. I mean the music is obviously beautiful, but I think a lot of times—especially now that theatre is so prohibitively expensive—people want to go to a musical to be razzled and dazzled, so to have an opportunity to do a musical that feels serious and moving is exciting to me. Especially since people think of me as a silly, funny person, so I like to be able to show that other side of me. It's so funny because when I first started in the business people thought I was so serious because I played so many serious characters, so I had to fight so hard for people to understand that I'm funny, and now it's the other way around.
You're also on Nashville. TV is so great for women right now. One of the cool things about Nashville is how your storyline—and other female characters' storylines—is about having a career. Is that one of the things that drew you to it?
Well, Connie Britton drew me to it because I'm obsessed with her. And the fact that there was singing. I always love to see singing on television; any form of a musical is exciting to me. But, yeah, I like the fact that these women are driven. Like Connie's character balances a family and a career, and this past season has dealt with her trying to figure that out a little bit more. One of the things that I really like about my character is that they haven't really made it about romance, they made it about her career. In the most recent episode I got punched in the face by my ex-husband, and then it becomes a more serious arc.
Another thing that's great about Nashville is the relationship between your character and Connie Britton's. I wrote a Letter from the Editor right before Christmas about the importance of mentor relationships and how it's something we never see depicted with women.
Never. We never do. And that's what kills me. When I did Nine on Broadway, Chita Rivera took every single actress who was willing under her wing, and really mentored us all. And I think, unfortunately, what we see a lot on television, especially network television, is combative female relationships—more like older women who are insecure and threatened by the younger woman who is "just trying to make it in the world." I like the fact that [on Nashville] these are two strong, independent, talented women and they're not threatened by each other.
(ii.) Mentoring 
At your 54 Below show, In Constant Search of the Right Kind of Attention, you talked about working with Chita Rivera and how important and informative that was. And so many times when actresses are interviewed it's like, "What's it like working with such-and-such actor?" So we love that you tell that story and that it's included on the recording of the concert.
You know what's crazy, too? That people are always like, "What was it like working with all of those women?" As if I'm going to be like, "It was a nightmare." And it was great, for the most part. Everybody was unbelievable and supportive and we loved each other. I just hate this weird misconception that there's only enough room for so many women, you know what I mean? That if I have something, then that means that you can't have it too. Amy Poehler, in her book, writes a beautiful thing: "Good for her! Not for me." It's a mantra that she says to herself when she sees another actress and she's jealous of them: "Good for her! Not for me." I do that all the time now. I use that all the time. There's enough to go around.
How important was that mentoring by women to you? Especially since you started working professionally at a young age.
I did start young. I started when I was eighteen and I was in a show full of women [The Sound of Music]. I shared a dressing room with, like, ten other nuns—the ensemble women—and they were like my mothers, my sisters, my friends. I'm sure it wasn't easy for them to have this eighteen-year-old kid being like, "I'm just so excited to be here!" Meanwhile this is like their tenth Broadway show and they're tired and they have families and they're commuting from New Jersey. Rebecca Luker was my first example of how to behave as a leading lady. I was her understudy and I was eighteen years old. She could have been cold to me, she could have been extremely threatened by me just because of my age, and she wasn't. She was so loving and she taught me how to lead a company. She was so incredible. And Chita [Rivera] and Patti [LuPone] and Connie [Britton]. There are so many wonderful women I've had the pleasure of working with.
It's so important. How are you supposed to know how to do something if you don't see people doing it?
That's exactly right. We learn by watching. That's what concerns me a little about the society we're in now, because so much of what we're watching is entitled, self-centered, brats with no talent becoming very, very famous for literally no reason. And I'm concerned about what message that sends to young women—to anyone. That weird sense of, "The most important thing is being famous, so do whatever you have to do." Like how did we go—in a relatively short amount of time—from Audrey Hepburn to Kim Kardashian? I don't know how that happened. Like did we all collectively slip and hit our heads as a society? Why are we accepting garbage as nourishment? I don't know what's going on.
Yeah, it's a really weird and interesting time.
I feel like people used to leave their homes and go to their local theatre, and they used to watch ballet dancers and musical theatre performers and tap dancers and orchestras and dog acts. You had to leave your home, be in the presence of other people, know how to behave, and enjoy the human being whose beating heart was in front of you. Now we sit in the comfort of our own homes, watching reality TV about people doing despicable things and making lots of money for it. So, like you said, you learn from watching and that's what we're watching. You can only digest what people feed you, which is why I'm constantly on a search for the Parades of the world or The Most Happy Fellas of the world, because I want to put good into the world.
(iii.) Helping People Up
Supporting other women seems like something that's important to you. We were wondering if you would talk a little about that? It seems like you really try and be a good example.
I try to be. I talked about this in another interview, but it's just something that I think is so beautiful that my dad, Sal, taught me: think of life and the world as a wall and that we're all climbing up the wall. So just put one hand in front of the other, keep your eye on the prize, and then get there. And then turn around and help the other people up—because you're already there, so start helping. A lot of women, I think, are taught to climb with one hand and claw with the other, and then a lot of people don't get up there that need to be. I've had wonderfully generous women—like Chita Rivera, like Connie Britton, like Patti LuPone—help me up. They taught me that. So now I'd like to return the favor to other actresses. And there's Celia Keenan-Bolger, Kelli O'Hara, Audra McDonald, Jessie Mueller, Idina Menzel—all of these lovely women who are talented, collaborative, not competitive girls—it's pretty cool.
(iv.) Influences 
What was the first piece of storytelling that had a major impact on you?
When I was a little girl, we had a bootleg version of a live version of Snow White that my mom's friend was in—like a stage version—and I watched it endlessly. I watched it all the time. And the movie Annie. I literally watched it so many times that my mom was like, "It broke" and she legitimately threw it away because she was like, "I cannot watch this anymore." So those were the two things I remember. And also the Marx Brothers. I used to watch The Marx Brothers a lot.
Who were your heroes growing up?
Julie Andrews. Rosemary Clooney. Chita Rivera. Audrey Hepburn. Tori Amos. Eddie Vedder. And Elvis. And my mom. And my stepdad too. He's a really remarkable human, and he continues to teach me every single day.
(v.) Past
We touched on this earlier, but you started working young. We're always interested in what shapes people artistically and creatively. How do you think working through those formative years—late teens and early twenties—shaped you creatively?
I actually think it kind of stunted me, if I'm being perfectly honest. I think that one of the blessings of a college experience is that it's a safe place to fail, and I never really had a safe place to fail since people paid $125 for the ticket. So I think, in some ways, it gave me a perfectionist mentality that was not good for my craft. I think that Arthur Laurents really broke that open for me in Gypsy. I think I was so used to people pleasing and showing up to the first day of rehearsal with my performance that I didn't give myself the opportunity to really actively listen—to just sit in the moment and listen and explore and not jump to the next beat, but just be in the space with the other actors. So I think in my teens and early twenties, I wasn't really a very good actor because I didn't know how to listen. Sometimes I did—when I could breathe and get out of my own way and not be having the normal emotional meltdown that you have when you're like 20 years old. I think I became a better actress during Gypsy and that's when I was 27; it took me a minute to really get into my own space.
You were never a nineteen-year-old playing a nineteen-year-old or a twenty-year-old playing a twenty-year-old. You were always playing older. What's it like having that dichotomy between where you are in your actual life and what you're being asked to do professionally?
Well, I was always an old soul. I didn't really play Maria [in The Sound of Music] like she was anything other than nineteen, which I think lent it a different flavor that people appreciated. I think that I probably would be better in the second act now than I was then, because I was young and not fully able to let the gravity of the situation take over. Oddly, what it has done is that people think I'm a lot older than I am. I'm 35 but because I've been acting professionally playing women since I was eighteen years old—I never played a teenager—people constantly think I'm like ten years older than I am, which is a little hard on my ego. I'm like, "Do I look 45?" and they say, "No, but people think you're older because you've been working so long." And, certainly, when I was younger I had the notion that I had to seem like a grownup, so I almost feel younger now than I did then because I don't feel like I have as much to prove.
We've had working as a young person but playing an adult come up in a few interviews we've done both in terms of acting and modeling. 
The average age of a model is fifteen years old. It's so crazy to me. And how confusing for men! They're like, "Well, I'm supposed to be attracted to that image"—like that's what it's designed for—"but it's a fifteen year old girl." I think it's a very confusing thing for every single person involved.
Also, when they have teen actresses as models for adult clothing brands, so everyone knows how old the girl is. But who wants to be wearing the same thing as a sixteen year old?
I know, I know. It's very weird.
And in New York that could happen.
Or Los Angeles. In LA you can't tell the teenagers and the moms apart, which is so strange to me. And then it's like, "Who is leading who?" Are the moms emulating the daughters? In which case, we're going backwards—that's not how it goes—the mothers teach the daughters how to be. It's a very strange thing to me.
One of our questions we ask everyone is when they first felt like a grownup.
I'm going to be honest with you: my divorce. That's when I was like, "I'm a grown up. I'm grown." I didn't have the same notion of like, "Someone is just going to come in and fix it and make it better." I was like, "No, no, Laura, you make it better. You figure it out." And maybe it's an unromantic notion, but, yes, you can have people in your life, but they can't define you. And, really, at the end of the day, we come in ourselves and we leave by ourselves. And that was a hard, sad truth but also extremely liberating, and it cracked something open in me that I'm really grateful for.
(vi.) Representation 
For you, how did working during those formative years inform your experience of particularly what it was to be a woman in the entertainment industry?
I think I was a little more subservient because I was a teenager and wanted people to like me and I wanted to be like a "good girl." I spent a lot of time being like, "Okay, whatever you want." Actually, I make a joke that people pleasing broke my neck, because I was terrified to do that pratfall in Into the Woods and I shouldn't have done it. But I did it because I wanted people to like me. And I would never do that now. I don't know if it's age or because I went through that horrible experience, but I just wouldn't put myself in that position now. I'd listen to my fears; I'd listen to myself. So I think being young in a grownup world, like I said, I think it stunted me a little bit. I had to grow up too fast on the outside, but I didn't get to grow up on the inside in the way that you might if you're allowed to fail more.
We've heard from actresses who do musicals that, even as adults, when they're sick and have to call out, there's much more pressure put on them not to and they're questioned more than their male co-stars.
Absolutely. There's an infantilization that happens to actresses in general—musical theatre, straight theatre, television, film—we're spoken to like children. Actors are spoken to like children a lot of the time. And if a man is assertive then he's assertive and if a woman is assertive then she's a bitch. I've learned over the last few years to create better boundaries. I've learned to be like, "No, this doesn't make me a bitch, this is just what I require. This is a necessity for me. I know my own boundaries. I know when I'm sick. I know what I'm comfortable with, and you don't get to ask me again. I told you one time and that should be enough." That's the other thing I notice: if a man says something, people are like "Okay," but if a woman says something they're like, "Are you sure?!" Yeah, that's why I said it.
Since you have worked in all the mediums, it seems like women working in film and TV get asked about gender issues way more than theatre actresses do; it's more part of the conversation in those mediums. Why do you think that is? 
Well, I think, there is a larger issue of actresses in film and TV being taken more seriously than in theatre—particularly in musical theatre. I think there's that weird bastardization where musical theatre actors are treated as almost like vaudevillians or circus performers—that we're somehow not good actors because we sing and dance. I think since the Chicago movie came out there's been a greater acceptance of musical theatre. But I think women in television and film are just taken more seriously in general, so they get asked more serious questions. That being said, ask Connie Britton. She'll tell you she gets asked the stupidest questions all the time. I actually wrote a comedy video for her that we're going to shoot. It's her and a male actor, and I'm being like the Access Hollywood reporter who will ask him all the ridiculous questions that women get asked all the time, and she'll get asked what men get, which is usually about politics and what's happening in the world. But, yeah, I do think that there is an almost more old fashioned mentality to the way musical theatre people and actresses especially are treated.
That video sounds awesome.
I'm really excited about it.
(vii.) Process
What's your process like for picking projects?
I'm definitely one of those actors who likes to work. So I'll be like, "Sure!" and then, "Why did I agree to do that?" But, that being said, I've learned from every single thing I've done. Do I wish I was like Emily Blunt and people were just like throwing movie scripts at me and I could pick and choose every moment of my career? Absolutely. Sometimes I have to take a job because I have to take a job and that's a little bit tricky, and navigating that and finding the artistry in whatever you are doing is something I've learned. But I actually made a pact to myself that in this next coming year I'm going to be a little bit more choosy.
What's your process as an actress like?
I do a form of Jungian dream work that I was taught by a coach named Kim Gillingham who lives in Los Angeles. I also work with a coach here, Elizabeth Browning, who does a lot of physical exercises to free you from your own ego. But it's a process that I do where essentially, before I go to sleep, I ask my subconscious self for a dream so I can align myself closer to the self of the character.
(viii.) Humor
You use social media really well.
Thanks!
As you've mentioned, and spoken about in the past, you used social media to re-shape how people thought of you. Could you tell us a little about that?
For me, Twitter has given me a direct line to the world. Instead of people thinking they know me because I played Gypsy or because I was on SVU or whatever they think they know me from – or interviews where you're having a bad day or you're misquoted—it gave me an opportunity to be like, "This is my voice. This is who I am." I think of them as being like 140 character comedy puzzles. It started me out writing, then it moved into the videos, and now I'm writing a book. I got a book deal from Twitter, which is pretty cool. A woman was like, "I think you're really funny and should write a book," and I was like, "Okay!" It's given me confidence. It's given me a sense of, "Oh, if I just say what I feel and think, and if I'm just honest and myself and genuine, people seem to respond to that."
There were a lot of interviews where people were surprised that you were funny, which seems weird. 
In the beginning of my career a lot of the roles I played were serious, and there was no other opportunity for anyone else to get to know me other than interviews that were sort of guided in one direction, and I didn't yet feel comfortable enough to be cracking jokes. After I won the Tony in 2008, I co-hosted the awards that aren't aired with Brian Stokes Mitchell in 2009, and that was the first time people were like, "Whoa, she's funny." I went off-script and I was improvising, much to Stokes' chagrin. He was like, "Are you going to keep making things up?" and I was like, "Yeah, yeah." So that was it. Then Twitter and then the videos. And what is funny is that it felt like it took so long—it took like ten years for people to realize I was funny—and now that I'm known for being funny my agent gets things like, "Yeah, but can she be serious?" And it's just like "Ah! Yes!" You can be multifaceted; you can be many things in this world.
It seems like there's something about that ingénue label that people project a lot onto—like not being funny.
And soprano. If you're not belting, then they're like, "She must be serious and boring." But just because you're a belter doesn't make you funny, it just means that's how your pipes are set up.
Now is it like, "Hmm a funny soprano…what do we do?"
Yeah. I think they actually don't know what to do, which I love. Lucille Ball was gorgeous—she started as a model and then she ended up being one of the greatest comedy icons of all time. Madeline Kahn was a hilarious soprano. Kristin Chenoweth is a soprano and she's pretty darn funny. But I like turning a stereotype on its head like that.
Who are your top five favorite female comedians? 
1. Tina Fey
2. Amy Poehler
3. Chelsea Peretti
4. Lucille Ball
5. Carol Burnett
(ix.) Expression
What do you find you're able to express through writing and the videos that you haven't other ways?
Well, my sense of humor, like the Life with Laura for Playbill and the Laura Benanti Explains for TheaterMania and the Peter Pan audition and the video I did with my family about going home for Christmas. Those are things that enabled me to crystalize my voice a little, not only for the viewer but also for myself, since they're all improv. So now, in writing this book, I feel like I have found my voice through Twitter and through these videos where I know how to write conversationally. So what is conveyed through the written word is the feeling you'd get from watching the video.
And you're writing a pilot?
Yeah, I've been writing a pilot. It's a little bit screwed now because of that TV show Girlfriends' Guide to Divorce. It was a very similar theme, so now I'm having to re-approach it. But that's okay. I'm happy to not be writing about that anyway. I'm happy to be writing about something else.
Since you are generating content for yourself, does part of that come out of there not being roles out there that express what you want to express?
Well, the roles are there, I'm just not getting them. Now that there are fewer and fewer films, movie stars are doing TV, so I have to create opportunities for myself. But the thing I really have learned is that you gain nothing from sitting around waiting for the phone to ring—you have to do it for yourself.
What do you think about roles for women in musical theatre? Specifically for where you are now and what you want to be doing now?
The thing that I'm finding tricky is that everything has become so pop-rock oriented that finding a role for a soprano and finding an audience for a soprano is tricky, unless you're dealing with a revival, which is why I do so many revivals—because my specific tone and vocal quality lends itself to that type of writing. But there are people writing for sopranos. Hopefully, they will continue to do so.
(x.) Future
What's something you think can be done to improve gender parity in theatre?
I think it's a broader issue than just the theatre. I think that's the problem. I think we're dealing with a deep-seated cultural misogyny where we're so confused right now. [For example] like, "What makes a feminist?" Is showing your body and grinding your body and being like, "I'm a powerful, strong woman. Now look at my booty," is that a feminist? If you don't like that, are you slut shaming? I think we're so confused right now about what makes a woman that I don't know how to answer that question specifically, since I feel like it is part and parcel of a much, much larger cultural issue. So the thing I would say is to encourage women, in general, to get very quiet within themselves and find the truth of what makes them a woman and what their boundaries are and what makes them feel good and powerful and centered and heard. To encourage our sons to listen to women and to respect not only their minds, but also their bodies. And then there's a more micro version of it, which is try and go support shows written by women, directed by women, and starring women. And then maybe that cycle will feed itself. Maybe a young woman will go see a show by a woman, or starring a woman about women's issues, and that will help her get to that quiet place inside of herself where she can then explore what it means to be a woman to her.
You can follow Laura on Twitter: @LauraBenanti and on Instagram at: @LauraBenanti. 
Photo by Laura Marie Duncan.