Women in Theatre in Business: a Case Study with Bohemia Realty Group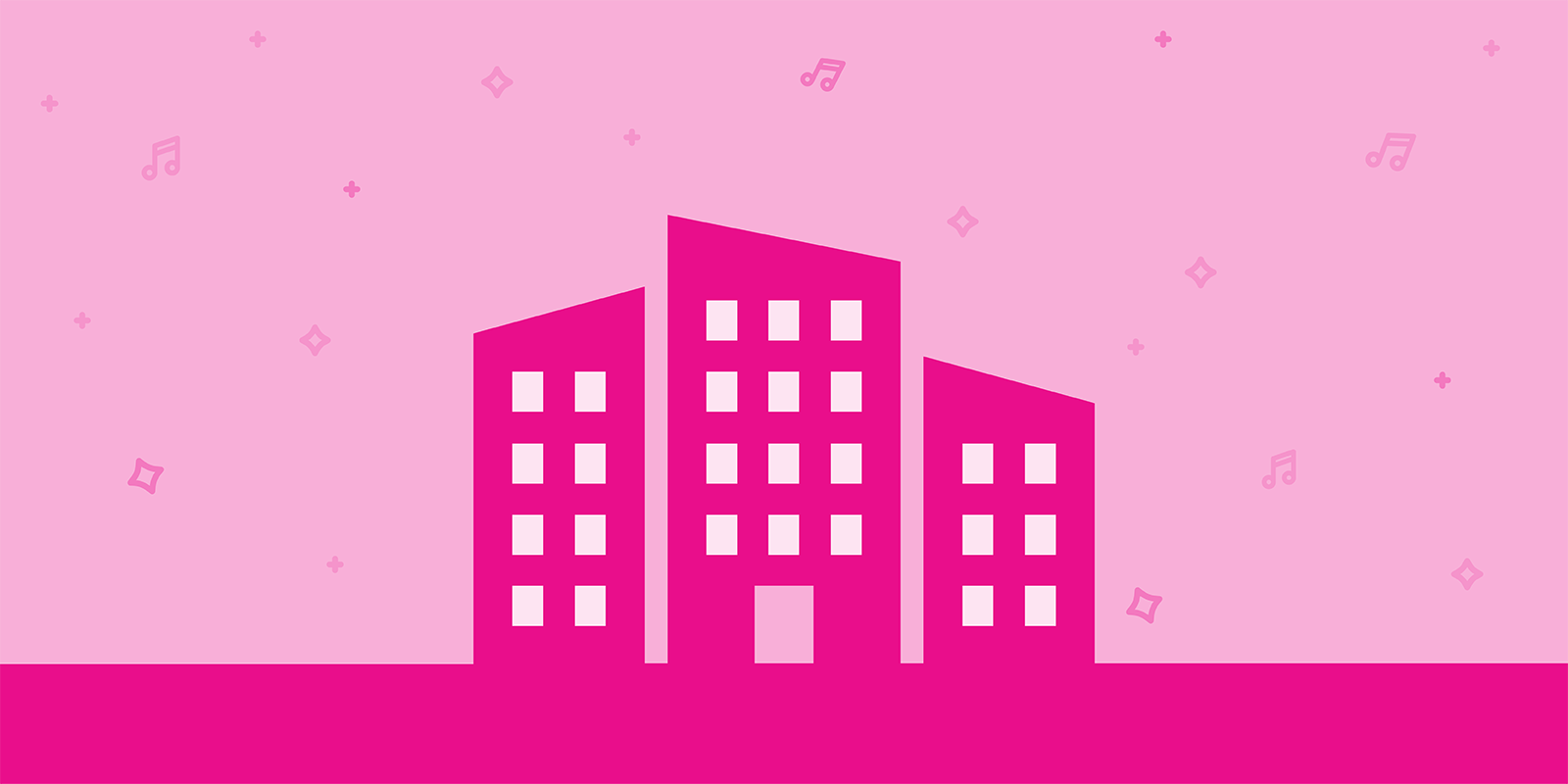 January 29th, 2019
The theatre industry is increasingly full of multi-hyphenates, and most often, this means younger artists who don't limit themselves to just one discipline. Fewer and fewer people are just playwrights, just directors, or just actors anymore, preferring to explore multiple creative pursuits. It allows people to stay flexible in a challenging industry. I personally am a dramaturg and producer who also does marketing—but what about multi-hyphenates whose other endeavors extend beyond the arts? Last winter, we published Ladies Who Launch about four actresses who have started their own businesses—some arts related, some not. Continuing that exploration, I talked to four women with diverse backgrounds—some arts related, some not—who run Bohemia Realty Group, a real estate firm specializing in Upper Manhattan.
Bohemia had been on my radar for a while as a NYC resident of 10 years who has moved apartments quite a few times, but I did not know about their deep roots in theatre and the arts until I finally used a Bohemia agent last summer. Coworkers at the theatre where I worked at the time referred me to her, and our apartment viewings were punctuated with chatting about shows. As a dramaturg, I'm used to no one understanding what it is that I do, so it was truly a surprise when my realtor didn't have to ask ten follow-up questions about it—she already knew what it was. I thought she was an anomaly, though. I didn't know this was not only normal for Bohemia realtors, but is in fact a defining feature of the company.
Enter Sarah Saltzberg, best known for playing Logainne Schwartzandgrubenierre in The 25th Annual Putnam County Spelling Bee, and most recently for co-writing the book for Broadway's Gettin' The Band Back Together. Already a multi-hyphenate in theatre (she helped to develop and fundraise for early versions of Spelling Bee), she also co-owns Bohemia. Three other women in leadership at Bohemia are Beth Gittleman, Head of Sales and Development, who is also a performer and used to run a theatre company; Karen Paul, Head of Rentals, who owns several small businesses around Harlem; and Shanna Sharp, Head of Training, who is part of the RuPaul-endorsed singing group SIREN and is a solo singer-songwriter as well.
Initially, all four began their journeys in real estate for financial reasons, but their involvement led to a symbiotic relationships between real estate and their other endeavors. From funding upcoming projects, like Sarah trying to make C-R-E-P-U-S-C-U-L-E (an early version of Spelling Bee) come to fruition, to Karen wanting to eat more than ramen during grad school, to paying off debt from self-producing albums for Shanna, to Beth wanting to leave her waitressing job, each of them were interested in real estate because, as Shanna said, "there is no ceiling to the money you can make." Lest that sound crass, Beth believes it comes from an innate survival instinct that she feels she has as an artist: "You have to survive, especially when artists have so many different jobs. I think that's the thing I always had. I could have a whole show about the different, crazy jobs I had in New York to survive. I had to operate with no fear." That mindset in the arts manifests as a person's ability to juggle multiple projects, to be flexible, and to problem solve at a high level—skills that will serve you no matter what industry you're in, but, they find, are a particularly great fit for the demands of real estate. One of the most tangible examples of the benefits of this symbiosis between careers is the ability to be intentional about how you spend your time. Sarah explains that her second career in real estate has meant flexibility because it provides her with a baseline of security: "When you're in a position of financial power, you then get to pick and choose the artistic projects that you do. You aren't relying on some crappy theatre job that you don't really want and you have to take it, and then you start resenting your art because it's not something you feel like you have power over." If nothing else, business acumen can lead to a feeling of empowerment in all areas of life.
Business and the arts are often viewed as opposites, even mutually exclusive, as if one person could not and should not do both. This pervasive narrative ignores the fact that creative thinking is inherent to and necessary for running a business, as are flexibility, multitasking, and problem solving. If that sounds repetitive because it's also how I described skills needed for the arts, that's intentional. We've often written on The Interval about the necessity of artists working on things outside the industry to feed their artistic practice, and have lamented the fact that many BFA programs discourage their students from engaging with the world outside the rehearsal room. Sarah could relate, saying, "I went to a BFA school, [and] I did not have one business class. That is a real disservice to artists. You have to have an understanding of the business of show business." Shanna had a similar experience, noting that it extends beyond graduation: "[My teachers] were like, 'Work as an usher. Just be around the theatre, but don't do any other [things].' So inevitably people leave school, they don't have these business skills, they don't understand that it's still statistical. It's still a numbers game. You have to go on so many auditions and eventually you'll get a hit. You have to learn how to sell yourself." This works both ways, with Karen adding that "owning a business is simply problem-solving every day. Every day there's something new, some new issue you have to find a creative solution to."
In their experience, working in real estate has only enhanced their work in other fields, particularly the arts. Beyond the broad skillset mentioned before, each of them have also learned highly specific skills that happen to be applicable in both industries. Contract negotiation came up more than once, whether that's for the sale of an apartment or for booking a role (the importance of contract negotiation in the arts is also crucial, and, currently, timely with the Actors' Equity Association's strike to get compensated for lab presentations #NotALabRat). Shanna adds that because artists are so often asked to work for free, she appreciates that real estate helped her with "understanding return on investment, understanding the time, not only with real estate but then looking at my artist career and saying, 'My talent and me showing up singing is an investment of my time and my talent, and what is my return?'" The list of skills that benefit them in both facets of their careers doesn't end there, also citing their ability to ask for what they want, assertiveness, and persistence throughout our conversation.
With so much overlap between the two businesses, perhaps it's natural that today the firm is known for employing brokers who also work in the arts. Client referrals meant that my broker from last summer ultimately found apartments for at least three people where I worked, and this is not unusual. "So many of my friends, and friends of friends [were] moving to this area, and they would come and we would move them, and they'd be like, 'I could maybe do this.' And then they would start working with us. So, it was a very organic thing that happened, where they were moving up here, they were coming to work with us—we had a lot of past clients that came to work with us, and still today that happens a lot. Karen is a past client [and] her broker was a past client," Sarah explained.
So, other than developing skills, how does employing artists as brokers affect Bohemia's business in an oftentimes cutthroat industry? For starters, Beth points out that there is a shared vocabulary, saying, "You could say, 'I'm in a 10 out of 12,' and people would be like, 'Oh, I get that. I know what that is. Do you need me to take work for you?'" Shanna added, "We encourage our agents to help one another, because you're gonna be in a pickle one time too, and you're gonna need someone to run these keys up there to that client." Beth sums it up well, saying, "The competition should be healthy. The competition should motivate you. You should see things happening in your environment [and say], 'I wanna do that.' But not at the expense of others."
This attitude made me start to think about the scarcity mentality—an economic theory that, when applied to social situations, means people believing that someone else's achievement means there is now less opportunity for you—and how these four leaders at Bohemia are combating it. Hiring brokers who believe that one person's success does not mean their failure, and who are inclined to support each other instead, creates a positive company culture of the sort that is sometimes lacking in the arts community.
With this influx of artists, myself included, moving uptown—"Artists are always moving into areas that are sort of untapped," Sarah mentions—I began to wonder how Bohemia thinks about these neighborhoods. Is it possible to serve both their business goals and the broader needs of the communities they work in? Are they reduced simply to "untapped" areas, or are they thought of as the culturally and historically rich neighborhoods that they are? Their website claims that part of their approach to real estate is "to enrich the community above 96th Street," and while my impressions during my apartment search and since have been nothing but positive, I was eager to find out more. I noticed the office walls were covered with artwork representative of the neighborhood; one piece showed an illustrated map of famous jazz venues past and present in Harlem. In talking to Sarah, I learned that much of the artwork in their offices has been commissioned by local artists, some of whom are also referred to landlords looking to renovate and decorate their buildings' lobbies. The company once even turned their offices into art exhibitions displaying the work of local artists—another way in which business and the arts do not need to be mutually exclusive. More broadly, Bohemia works with a number of organizations to support the existing communities of Upper Manhattan, including Harlem Children's Zone, Broadway in Bloom, Bideawee, and other groups that maintain local parks. They also host free monthly workshops on various financial topics that are entirely open to the public.
When I asked Sarah, Beth, Shanna, and Karen whether they consider themselves ambitious, the question was met with an immediate and unanimous "Yes." About opening a coffee shop, Karen said, "If I had known then what I know now about running a small business, I would have been so intimidated. [Instead, I said] I want to do it. I'm gonna figure it out with no fear, no hangups." Sarah echoed her, saying, "I think we all like the challenge, and the happiness, the satisfaction that you get after accomplishing something that you were like, 'I don't really know how I'm gonna do this but I'm gonna figure out how to do it. And I don't necessarily need someone to tell me how to do it.' I wanna be like, 'I can do it.' It's very rewarding."